01
Join the Community
Once you are up inside the GrowthMentor hive, you are one of us. You are making an effort to grow and we respect that. We take care of our own. We will be your biggest cheerleaders.
Get Started Today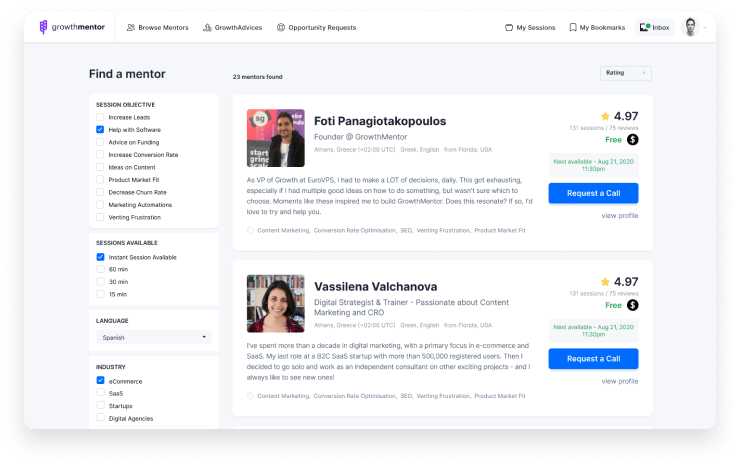 02
Find a mentor that can help
Finding a mentor is easy. Browse through our list, filter them by skillset, experience, technology and more — or even post a request and mentors will come to you!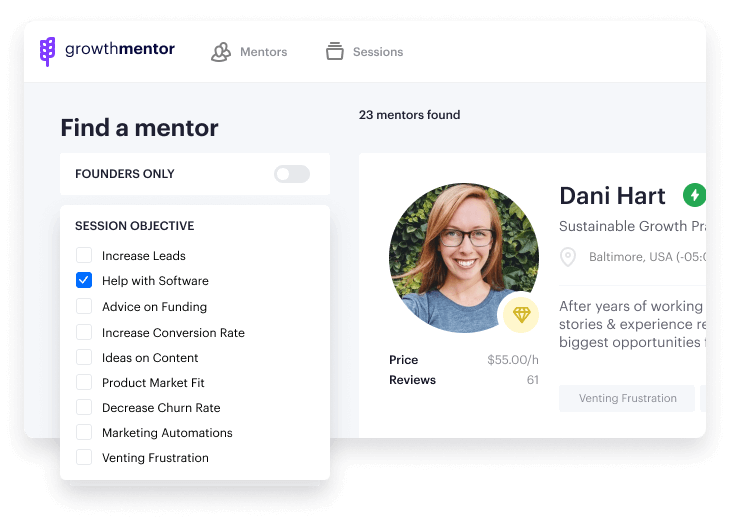 03
Request a call with the mentor you choose
Found a mentor you like? No surprise, all our mentors are amazing. Click request a session, tell them why you're reaching out, and talk to them directly to finalize a time.
04
Show up and get 1:1 guidance
You'll get an email 60 minutes before your call to remind you. When it's time to show up, simply head over to your Skype, Zoom, Google hangouts room of choice and start talking!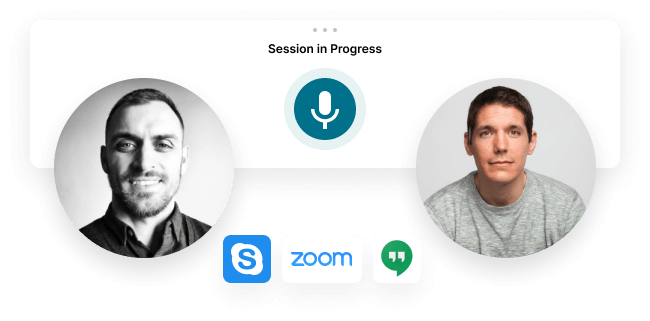 01
Find a mentor who is offering coaching
Filter through the mentors by those offering coaching, and find the mentor with the experience you are looking for.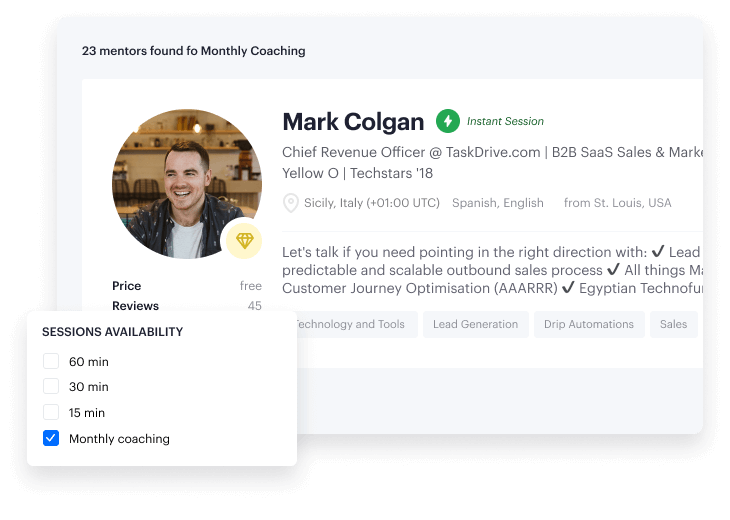 02
Hit the 'Request Coaching' button
Once you found the mentor of your dreams, Request Coaching to learn more about their coaching packages. Like what they offer? Click confirm.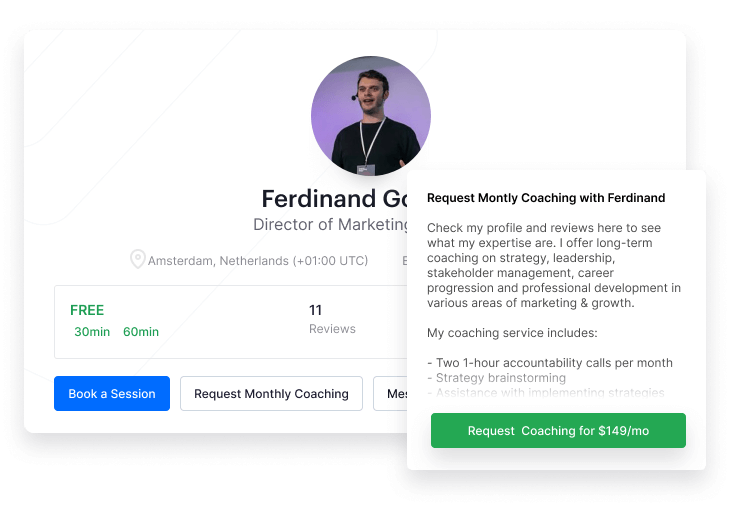 03
We'll put you in touch with the mentor
Once requested, we'll do some behind the scenes magic to put both you and the mentor in touch — you'll both take it from here.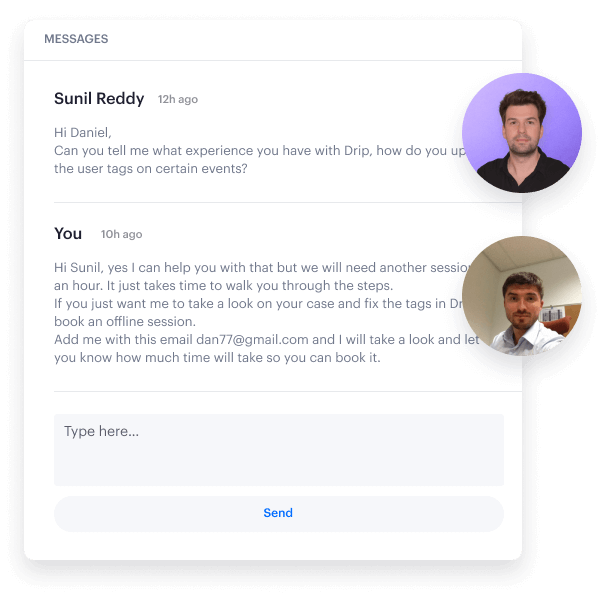 04
Start growing together
You'll then start working together according to their coaching package (each mentor offers a different arrangement, based on what works for both of you).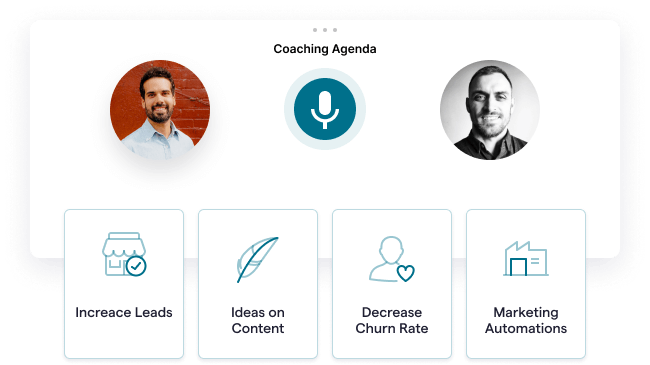 Meet us on the inside
If you think you need help, you do
Talk with like-minded experts. Get fresh growth ideas. See the blind spots in your decision-making. And grow like crazy.
What's included with Membership?
Direct access to schedule 1:1 calls
Ability to post help requests
Opt in for 1:1 monthly coaching packages
Weekly check-ins with our Accountability Coach
Unlimited calls with mentors listed as FREE
Membership to private Slack Community
Ongoing support from admin with mentor suggestions