Ready to get growing?
Find clarity, get unstuck, and accelerate your growth with 1-on-1 mentorship.
Quarterly

Yearly - 3 months free 🎁
Light
$50 / mo $37.5 / mo
$450 billed yearly (Save $150)
Pro
$85 / mo $63.75 / mo
$765 billed annually (Save $255)
Includes everything in light plus:
Team
Starting from $450 per month for 5 seats
Everything in Pro plus:
If you're serious about growth, you need more than "thought leadership" blog posts, courses, and podcasts
TALK DIRECTLY TO OPERATORS WORKING AT TOP TECH STARTUPS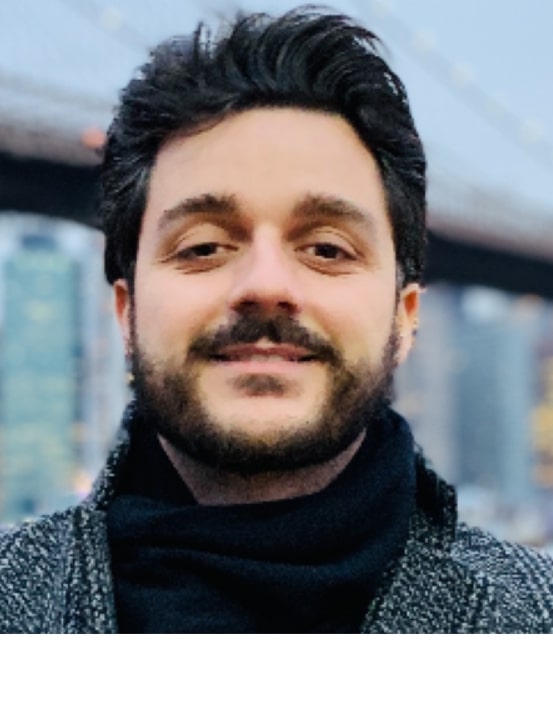 Kosta Panagoulias
Co-founder of Web4Realty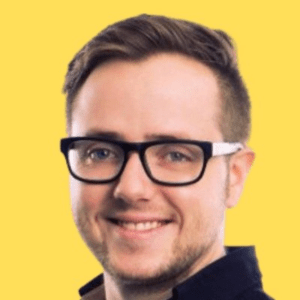 Nicholas Jordan
Nicholas Jordan CEO that understands marketing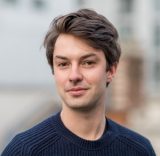 James Gill
CEO of GoSquared – focused on product and growth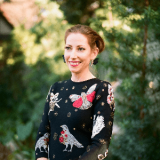 Melissa Unsell-Smith
Founder at Rectify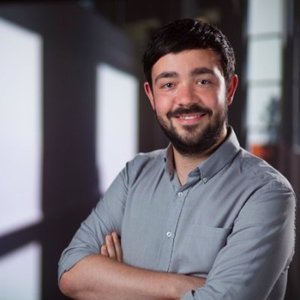 Michael Taylor
Co-Founder @ Vexpower | Marketing Memeticist | Ex-Founder @ Ladder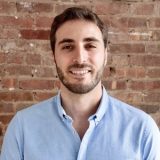 Itay Forer
Founder, Entrepreneur, Investor & Advisor. YC alumni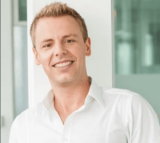 Philipp Wolf
Founder & CEO, Bootstrapped SaaS, Customer Success, Product Management, Market Fit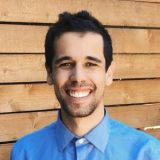 Pedro Goes
CEO and Founder @ InEvent.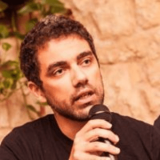 Marc von Brockdorff
Co-founder of Hotjar, SaaS Startup Entrepreneur and Advisor, Engineering Leader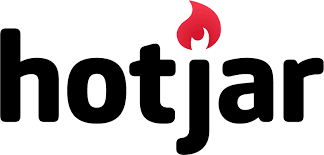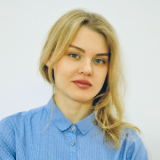 Aleksandra Malomuzh
Head of SEO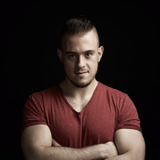 Kevin Indig
Director of SEO at Shopify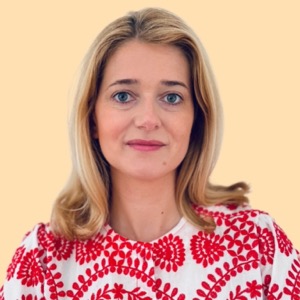 Agata Krzysztofik
VP of Growth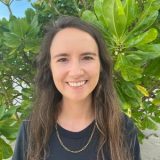 Joanna Delaney
Head of Growth
Margarita Loktionova
Content Marketing Lead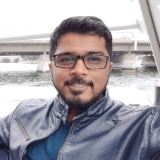 Mustafa Bohra
Growth @ Careem🚀, an Uber Company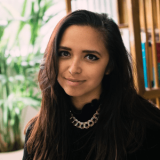 Hannah Parvaz
App Marketer of the Year | Founder @ Aperture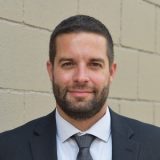 Jason Barbato
Growth, Inbound, Product Marketer. Advisor and Mentor. Former Best-In-Class Enterprise Growth Hacker at IBM.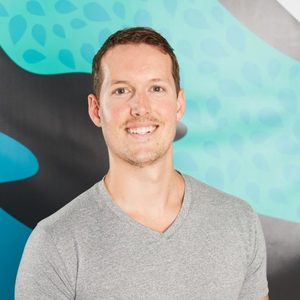 Casey Hill
Head of Growth at Bonjoro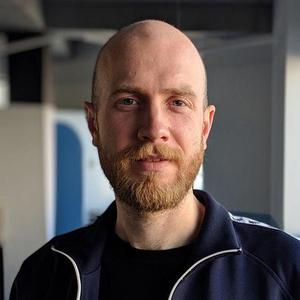 Sergey Keller
Growth PM at PandaDoc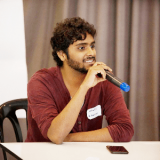 Satwik Govindarajula
Head of Products at Seedstars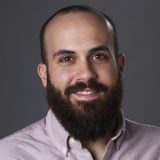 Tommy Lionelli
Product Manager @ Twilio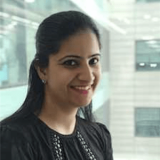 Monika Khanna
Product Design


Bhuvan Arora
Senior Product Manager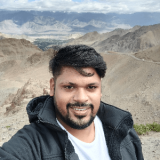 Punit Bhansali
Product Manager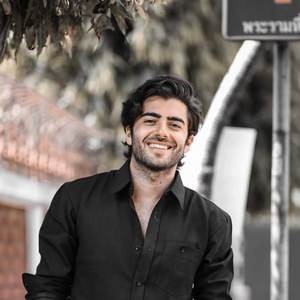 Vincent Guittet
Product & Growth consultant | No-code Evangelist 🔥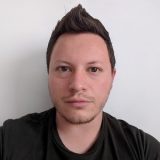 Yohnathan Carletti
Senior Program Manager

Don't just take our word for it
"This shoutout is defo overdue as they gave me the wings to take off with this new adventure called The Waterlemon. A huge initiative that is only getting better. Check them out if you need a mentor, a chat, or validation of your ideas."
December 2022
"I'm an experienced tech CEO with 2 exits and I'm getting a lot of value already from the Growthmentor.com platform and community. The mentors and management are thoughtful, helpful and very knowledgeable. This isn't a fluffy community of wannabes. If you're serious about scaling your company (be it tech or otherwise) I think you will gain valuable insight from joining."
September 2021
"There is nothing more intellectually stimulating than speaking with and surrounding yourself with people of different views and opinions. It is a challenging experience, but it is what makes you see things you never did before. No matter if you are the mentor or mentee, you ALWAYS learn on those short 30-minute calls."
January 2023
🍞 The Greatest Thing Since Sliced Bread. Can you imagine having unlimited business mentorship with some of the top business professionals in the world? Imagine the sort of unfair advantage that would give you and your business; receiving advice from employees from companies like Uber, PayPal, IBM, Microsoft, Facebook, Amazon, Google and Shopify?"
April 2022
"Incredible platform that will make you and your business grow! Incredible platform that wins over 99% of the "guru platforms" out there. And at a price level that makes it a no-brainer to join..."
January 2023
"What a week...and it's only Thursday I've had the privilege of speaking with 4 very knowledgable mentors from GrowthMentor this week Here are my takeaways: 1. Focus (avoid the 🐰 hole) 2. Test...and don't be afraid of failing 3. Imposter syndrome is real. Navigate it in a way to encourage learning rather than fear to move forward Thank you for your guidance Lisa Kennelly, Ronak G., Yvo Wander (王义伟) & Daphne Tideman"
November 2022
"If there is one community that has saved my as* plenty of times, it would have to be GrowthMentor. For someone like me who isn't a specialist and faces a wide range of challenges, being able to book calls with deep specialists to exchange ideas and ensure I'm on the right track is extremely helpful."
January 2023
"GrowthMentor is the best platform for founders wanting to grow, learn, and take their startups to the next level. I've been using GrowthMentor for over a year now for a couple of my startups and I can say that the value I've received from it it's truly awesome! Thanks Foti and the rest of the team for creating an amazing place to learn, grow and network!"
October 2022
"This is a game-changer! Having a mentor is one of the many aspects people attribute to their success. Having a marketplace of mentors you can choose from is almost too good to be true."
"GrowthMentor definitely delivers above promised and advertised."
"GrowthMentor changed my life! Hands down the best platform for excelling in your career. The membership fee is nothing! I would pay 5x the amount I currently do."
"GrowthMentor enables you to talk with other founders who have been where you are and who can help you to get up the learning curve faster and avoid costly mistakes. It is an incredibly valuable resource!"
"I'm an experienced tech CEO with 2 exits and I'm getting a lot of value already from the GrowthMentor."
"Mentors are generous, kind, and just plain SMART business people. The key to growth is to surround yourself with those who are one or many steps ahead but have been in your shoes so they get you. I feel fortunate to have been introduced to this platform and look forward to growing along with it!"
"I wish I had found GrowthMentor earlier! What I have learned in a few sessions with mentors would've saved me thousands of $$ and countless months of delays and procrastination."
GrowthMentor has taken the mystery out of finding high quality startup mentors to speak with (and often!).
Get your company to pay for membership
Edit and send these templated letters to your manager to make a strong business case for reimbursing your fees.
Download .PDF
Nobody's an expert at everything, and that's ok!
Thousands of founders and marketers are using mentors to skip the trial & error.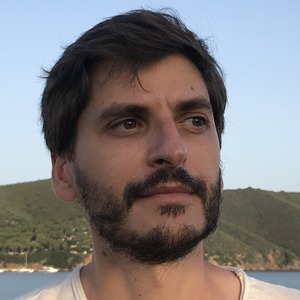 Andrea Nagar
Founder at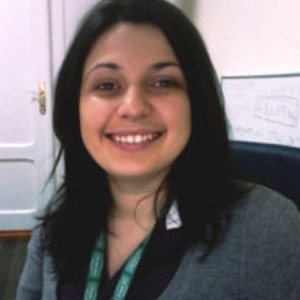 Katerina Bojkov
Growth at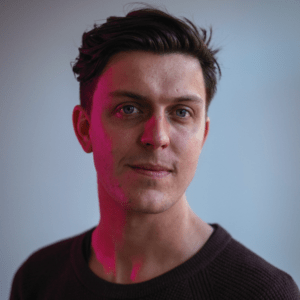 Benjamin Webster
Founder at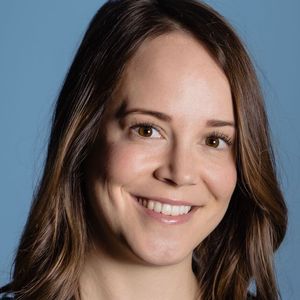 Angela Ferrrante
Founder at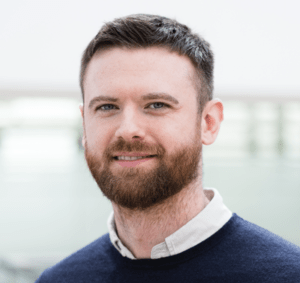 Cary Hastings
Head of Content at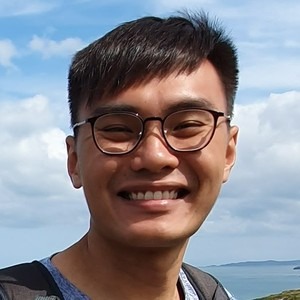 Damon Lye
CMO at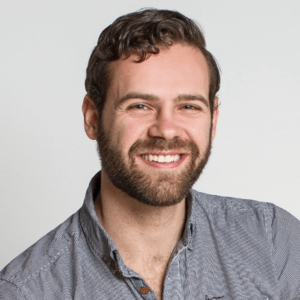 Edwin Plotts
Director of Marketing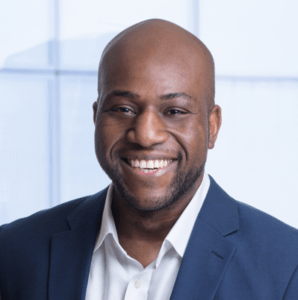 Eyram Adjogatse
Founder at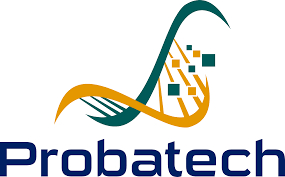 Felicity Simpson
Head of Marketing at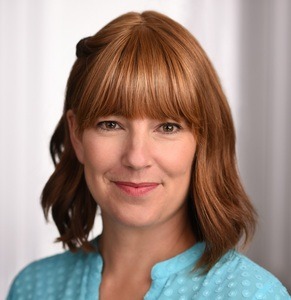 Lisa Lepki
Head of Marketing at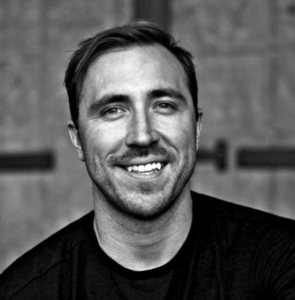 Joe Schaeppi
Founder at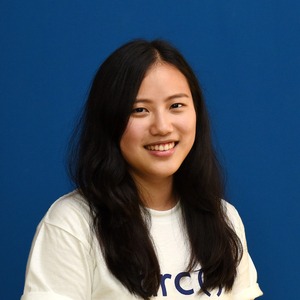 Joyce Lee
Product Lead at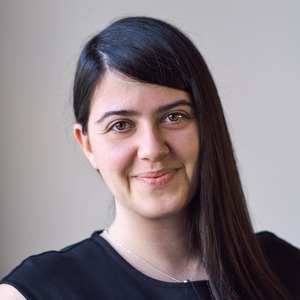 Lucia Piseddu
Founder at


Allison Kelly
Growth Strategist at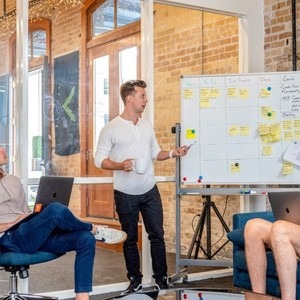 Mike Duda
Founder at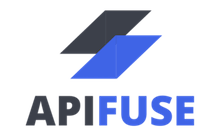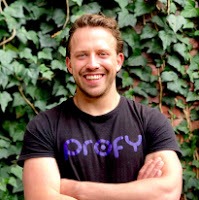 Oskar Johnston
CEO at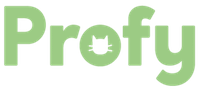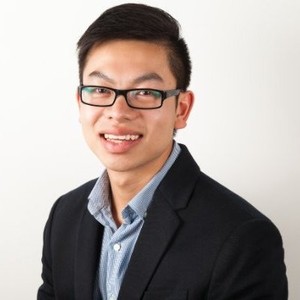 Robert Hua
Growth Marketing Lead at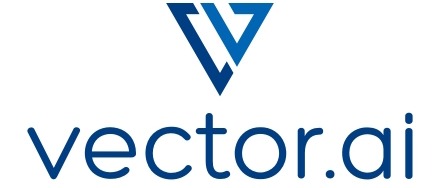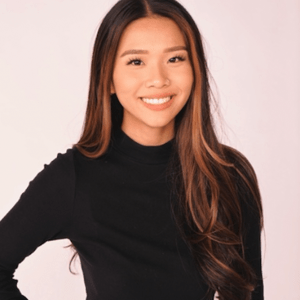 Shannon Limary
Growth Marketing Lead at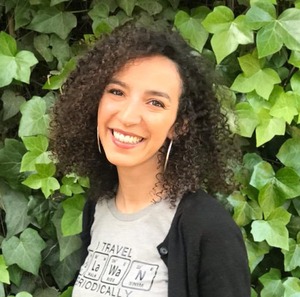 Sophia Benhaddou
CEO at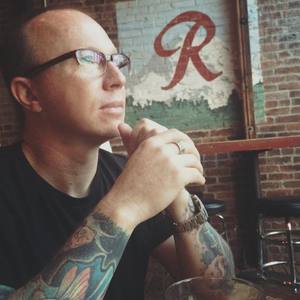 Tela Andrews
Founder at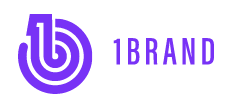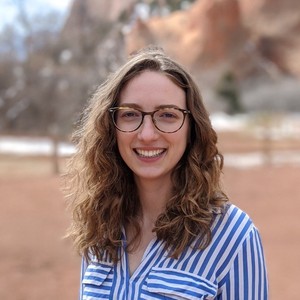 Maddie Taylor
Marketing & Content Lead at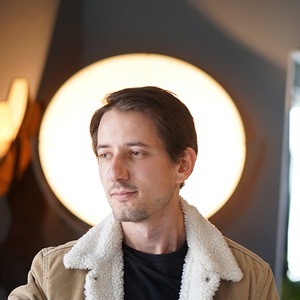 Mikhail Larionov
Founder at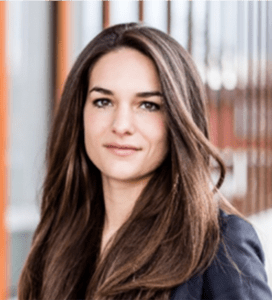 Luise Räuchle
Product Owner at

Still have questions?
Simple answer
Because they are nice people.
Extended answer
They genuinely enjoy helping.
They want to share their experiences and help others learn from them.
Sharing their experiences, wins and failures can truly change the trajectory of someone else's path.
It keeps them on their toes. No better way to sharpen your skills than to teach someone else!
Speaking with up-and-coming businesses is fun and exciting!
Growth Mentors have a growth mindset and are looking to learn in each and every situation- including mentoring sessions.
They are new to the platform. New mentors are asked to do some free sessions, in the beginning, to get their feet wet and get a feel for the platform.
They want to build up reviews. They know they can add value and help people, so why should they be at the bottom of the list?!
Yup!
We do have a "three in the queue" policy which encourages mindful booking.   But once you complete one call, you can book another one if you so wish.
Please note that for mentors that charge for their time, there is no limit on how many you can book at once.
What we look for:
At least 5 years of demonstrable experience working in growth.
Ability to listen actively, empathize, and put themselves in their mentees shoes.
An attitude that says I really love what I do and I'm here to help you with your problems.
Ability to carry a conversation effectively over a digital audio or video conferencing tool.
Working experience in the categories of mentorship that you wish to provide on the platform.
One of our core values is intellectual humility and this is a characteristic that all of our mentors should embody.
GrowthMentor is a give first platform. You should be cool with mentoring for free until you have three reviews.
North America, South America, Europe, Asia, Africa, Australia.
We're proud to be a thoroughly international community.
Full disclaimer- there are no silver bullets for Growth, so we can't make any false promises.
If you have a growth mindset and are looking to connect with various experienced individuals and learn from them, you will get value from this platform.
We have a great filtering system and you can also post a help request for the mentors to apply to you.
We are always around on live chat to help you with your selection as well.
We believe in Active Learning.
Reading blogs and watching courses fall into the passive learning category. You are consuming the knowledge, but most of the time that new info just sits in your brain and is then forgotten.
By speaking things through with someone else, it reinforces the topic and you are way more likely to follow through and actually implement it after a conversation.
Problem solving out-loud FTW!
PLUS!  Every case is individual and deserves personalized advice.
Yes. If it's not for you, simply cancel your membership within 14 days and contact support for a full refund. Note that refunds are not possible if you've scheduled any calls or have breached our terms of service.
Join the community
Enjoy the peace of mind that advice is always only one Zoom call away.