"Carsten and I came away with spot-on learnings. He also linked us to a few other contacts with relevant expertise."
"Super relevant points and comments from Foti about the product I'm building, because he built something similar before. Energizing call!"
"I was overwhelmed with the task of taking a low-fidelity prototype to high-fidelity and Alek cleared up many things for me. In just 30 minutes, I took away a page of notes key insights."
"Kosta's ability to convey complex concepts in a concise and straightforward manner was impressive, and it made me feel like he understood my learning style and needs."
"I especially appreciated that Max guided me through setting up some specific Mixpanel – it was super practical and actionable. Exactly what I was hoping for!"
"I was really impressed with how quickly Andy seemed to understand my product and audience (I just gave him a 5-10 min overview and it felt like he'd been working for us for months)."
"It was a great discussion with Jan. He helps us to take our pricing plan to the next level."
"SO helpful! Great feedback on where we are and what we should do next. Was super helpful to talk to someone knowledgeable in the product market fit stage and get more confident in our next steps."
"The consultation from Nichole was super helpful as it dispelled some myths I had in mind around the Product Hunt."
"Vincent helped us identify potential issues before they even arose, and provided creative solutions that saved us both time and money."
"Patiently went through my pitches to solar companies and even helped me read a contract. Love Lucas, he's a fantastic mentor!"
"This was the most no-nonsense, information-rich session I've ever had. Manish knows his stuff and shares it through a firehose!"
"Wow. That was 30 min of some really amazing insights. Aazar not only provided some candid feedback but also gave me many actionable ideas to implement."
"I'm still giggling after the call because even though we were having a very productive and helpful discussion we still managed to have a good laugh somehow. And that is a great way to start my day!"
"Casten was a very pleasant person to be coached by. We discussed the issue, he had 3 potential solutions he came up with on the call and we managed to implement one of them."
"Oz was able to uncover my sales call process issues and help me create a plan for how to resolve them."
"Lynn was very personable and welcoming (offered a second visit after giving me "homework" which is exactly what I was looking for!)"
"The call has already helped me better understand the process and the most important things I need to be looking out for. Thanks again Tanya, very valuable session!"
"Daniil is a very patient listener – he is an amazing soundboard to share and discuss ideas!"
"Even though I only booked half an hour with Audrey, the amount of knowledge, insights and practical tips and advise she shared was invaluable."
"Gunter is great, 10/10 great. Appreciate giving me pointers and showing examples from my competitors' projects."
"During our 30-minute session, Maria provided me with invaluable insights and guidance on ad strategies and business focus. I am grateful for the opportunity to learn from her."
"I wanted to get clarity around UI design workflow. Luca not only helped me with my challenges but also gave me tips around other things that could be improved in my UI design process – amazing mentor."
"Erik really knows his stuff and gave me some potential solutions for structuring future deals with my startup clients. I also left the session with a handful of resources and a framework that I can use in the future."
"Eureka! That's what we experienced during our session with Poyi."
"Marcus shared exclusive resources and gave me amazing ideas in only 20 minutes."
"After one session on SEO my organic traffic has doubled and continues to grow."
"Adam is great to talk to and full of ideas on how to best execute email marketing and marketing automation programs successfully."
"I've tremendously cut down the time to build an MVP and cultivated a mindset of growth and optimism in the face of a world full of challenges."
"Matthew is one hell of a mentor! Matthew's passion for SEO and helping others is truly obvious that I was a little shocked it was real."
"I reached out to Mark to help me with my cold-email campaign. It would have taken me forever to fix my copy without him!"
"John was exactly the right person to talk to! His years of experience shone brightly in our call and I'm eager to continue our discussions!"
"A lot of actionable insights that I put into practice right after our call – e.g., targeting job titles rather than functions, especially when targeting native audiences on LinkedIn. Thanks, Zach!"
"In order to keep the momentum, Dani also followed up with additional links that would keep me focused on the matter.
"It was loveloy talking to Doina! I ended the session with a big smile and more confidence. It was so nice and good that she was so flexibel to see my real pain point."
"Enrique gave me a super useful idea on how to offer a better, clearer pricing structure. I've got many new ideas, suggestions and solutions in only 30 mins!"
"Sue has TONS of experience in the B2B SaaS space. Sue gave GREAT actionable and detailed advice on product market fit. She truly cares about your success."
"Daniel was able to provide specific and practical advice tailored to my business needs."
"Although we only had 15 minutes, I already got a lot of value from Dave. We talked about productized services, challenges with onboarding new clients, and how and when to charge them."
"Very helpful call with Abhay about leading teams and setting KPIs. He asked some thoughtful questions to better understand my situation as well as provided solution suggestions to my doubts."
"Super knowledgeable and friendly. Anyone who has any SEO questions should feel confident in the advice and expertise that Jens has."
"If I were you, I'd go out, set an appointment and get the goods."
"What an awesome conversation with Oren. We even went overtime as I had multiple questions."
"Mark was amazing! Very hands on & practical. Would highly recommend anyone to book a coaching session with him! 🙏"
"I found his feedback on scaling a team and true stories both helpful and interesting. I'm eager to get his feedback moving forward when I implement the tactics we discussed."
"Jake had a lot of energy and good ideas, and was open to helping further, so I'm feeling super motivated coming off the call."
"Mike is a knowledgeable top professional. In just a 15-minute call, I become more confident that I am on the right path."
"Alina is a wonderful listener and answered my numerous questions about Advertising Campaigns and Conversion Rate Optimisation."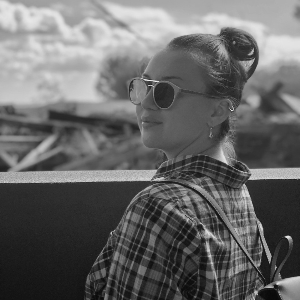 "Thanks to Luis' advice, we were able to decrease our cost per conversion by 3x. His advice is super actionable — you always leave the call with at least 3-5 tweaks to implement right away! Plus, he walks you through his thought process, so you always know the "why" behind every change you make."
"Poyi owns the hat as a legendary design mentor."
"The session with Josh was a total game-changer for me. Not only is he a boss at marketing, but he also helped me navigate the ins and outs of the creator economy as an investor"
"This was such a fantastic session! Alisa provided tons of actionable feedback on our pitchdeck and went beyond and above to be helpful."
"Vahe was a huge help with our mobile app analytics tech stack. He knows his stuff and guided us to the best solutions for our needs."
"Rabin is such a nice guy and very "out of the box"-thinking. Usually, I get the same feedback all the time, he actually did not mention a single of these ideas that I usually get"
"I have gained confidence in my vision and tools to communicate it effectively."
"Neil cut right to the chase with very helpful suggestions on how to ask potential customers the right questions so that I can pivot my business. His tough love approach is exactly what I need at this time."
"Theola is extremely knowledgable about PR, and really prepped me to speak with a journalist at Forbes."
"Sophia somehow managed to help me clarify my thoughts in a couple of different areas that I was feeling stuck on – in a fast 15 minute call."
"I've learned to think how SaaS companies think. This has helped me improve my messaging and communication."
"Kanako was a breath of fresh air and helped me sharpen some hypotheses for a new service offering."
"Awesome call with Rhys that left me with loads of ideas. He certainly knows his stuff when it comes to data collection!"
"Trevor went above and beyond on the call. We got into the weeds and back out. His range of marketing and technical skills helped me focus on how to leverage my engineering resources to help with marketing initiatives."
"Roisin's advice is mixed with great strategies and also practical ones to execute for a quick win."
"Oz helped me with great advice and provide great practices to improve both churn and customer experience."
"Chris had the right perspective of the challenges that we were facing. He also shared some good case studies from his previous experience."
"SO HAPPY WITH THIS SESSION. Learned exactly what I needed to learn and more! Couldn't have been a better session."
"I had an instant connection with Dani, and loved talking to her! We talked about Worklife balance, and she provided me with a such a refreshing perspective on this subject!"
"Michelle's experience of community management is very interesting and I loved her approach along with everything she shared."
"Agata took the time to review our OKRs before the call and the discussion was eye-opening. It's always great to connect and mastermind with other OKR practitioners like Agata to find new ways to improve on what we're doing."
"Phil gave me valuable advice regarding my MVP roadmap. I will use the knowledge from this meeting to help me build a more robust and cost-effective MVP."
"Manuel was very generous with his time, and shared a lot of interesting details about his own experience bootstrapping a startup, as well as useful feedback for my landing page!"
"I had a great discussion with Phil about performance marketing and BI tools, covered a lot in a short time and I am very grateful for his help!"
"Haley was an absolute legend! We talked around qualitative research and I got some excellent takeaways to begin executing in my day to day work."
"I walked out of the session with a clear execution plan on what I should do to build the experimentation plan in my company."
"Iryna gave actionable insights such as leveraging good connections within the marketplaces that you list and getting insights on the user activity."
"An incredible session with Mario! He really knows a lot about Google´s world. He gave me great insights about GoogleAds, YoutubeAds, Data, and how to use these tools to grow worldwide."
"Erika is sharp, with a supple mind. She prepared for our conversation with incisive questions and really made our time so useful."
"Paul gave me a new vision of what leadership is, gave me a lot of hope and a willingness to try new things and have the freedom to be a more creative person. It was amazing! 100/10"
"Giacomo provided a helpful mentoring session. He was a great sparring partner, asking critical questions to help me refine my approach."
"Daniel is a super genuine person and a great listener – 6 out of 5 stars on all fronts. If you're looking for someone with serious sales chops – Daniel is your guy!"
"Alexandra offered me some great advice based on their extensive experience on how to plan for a growing team. Lots of take-aways for me to work with."
"I really like Elliot's process of identifying the sweat spot for your product and setting up a nurture sequence using educational content."
"I had the pleasure of speaking with Paulina about my career goals and aspirations as a marketer. Her insight and expertise in the field were evident, as she provided valuable advice on how to grow my skillsets and plan for future career advancement."
"A fruitful session with Mikel, sharing his personal experience with product analytics to add new perspectives to how I plan to take our analytics to the next level."
"Kasia is an expert in creating personal brands. Her feedback and explanations were just what I needed at this time."
"I came in looking for help with improving my teams performance and in just 30min I left feeling empowered with specific action items"
"Hany's advice helped us align our business strategy and focus on delivering quality services."
"I had the pleasure of speaking with Bartosz about an unusual sales challenge I was facing, and he provided me with a fresh perspective that was incredibly valuable."
"Rosie was incredibly helpful and had many out-of-the-box ideas that we will be trying 100%."
"I left the session with Alessandro with a sense of confidence and motivation, knowing that I have a supportive and knowledgeable ally in my learning journey. "
"Tom provided me with hands-on tips, support, and encouragement for my new role 🙂 He was knowledgeable and helped me to gain a fresh perspective on my work."
"Lou has a great deal of experience and he was able to understand my situation well and share his insights."
"25 stars out of 5. Lauren shared super helpful insights and ideas for what might be our most effective marketing channel to get our customers. We touched our website and recommendations, google ads, facebook ads, funnels."
"From "we have no real plan for how to conduct our user research" to "we have a plan and know which steps to execute next" in 30 min."
"For anyone tacking sales issues/questions I recommend booking a chat with Travis. Extremely knowledgeable, easy to speak to and very generous with his time and the help he provides."
"Fantastic convo, Anthony was super helpful."
"Jacob was super helpful in giving me tips and advice on my challenges. He was very direct, which a liked, and made our 30 minutes call very productive."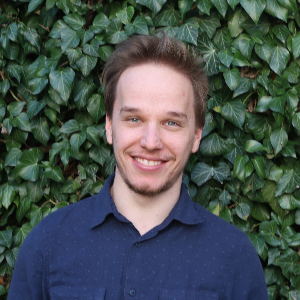 The call with Vincent was worth its weight in gold, to say the least. Saved me 10,000 € and months of development time by coming up with a far simpler & way better solution for my MVP. All of this in just 30 minutes.
"Stella is a superstar!! I loved our conversation, she was so passionate, open, honest, and completely invested in my own success. It felt incredible to discuss a range of topics with her on this call related to my landing page, conversions, etc."
"Irina was very helpful in giving tips, best practices and overall knowledge in terms of GA4 customization."
"Great call with Ekaterina! We discussed how to build accountable teams as a senior product leader, the way culture impacts a company from top to down, as well as ways to work with engineering."
"Really enjoyed my chat with Derk. His eagerness, excitement, and knowledge can be an asset to many new entrepreneurs.
"I had a great session with Alex about promoting my podcast! He was a great help and shared his experience and advice."
"We had a great growth strategy discussion on how to grow my early stage fintech startup where we discussed organic and paid channels."
"Wow, amazing session with Guillaume who brought so much value in only 30 minutes! Great feedback on the deck that allowed me to improve it and make it more impactful and sharp"
"Silvana is amazing! She really takes a holistic look at your situation and drills down for you for the important details needing to be addressed so your path is a lot clearer going forward. "
"Once again, I had such a value-packed call with Hannah. She is absolutely brilliant and so in-tune with how the messaging of website copy comes across. I'm feel so grateful to Hannah for the help she provides every time."
"Gus was super helpful. Instead of just answering the question I presented, he dug deeper and identified a bigger concern."
"Margaux is a great advisor. She's nice, full of ideas, direct, a great listener, and always honest."
"Richmond is an authentic sounding board to run any ideas by; he helped me strategize a plan to build a community and also some great tips on social media strategy. The session was packed with actionable valuable insights."
"Massimo gave me a much clear idea on how to get to "Idea validation" phase, how to use first customer feedback and how to position our Trip Planner application."
"Great session with Spencer, he gave me some useful feedback on my pitch deck and mentioned a few things I needed to change. He also tested my knowledge on the market and business model, preparing me well for my first pitches. Would recommend!"
"Spencer has seen every stage of a company's growth cycle from inception to exit which makes his advice powerful and on point."
"Thank you Rita for your invaluable advice on Instagram paid ads and brand visibility and traffic!"
"Toby was able to provide clear and concise explanations on the topic, making it easy for me to understand. He also provided helpful examples and exercises to practice the concepts covered. Overall, I feel much more confident in my ability to conduct effective discovery in my future projects."
"Theo is not just smart and analytical, but a great listener and fun to talk to. He gave me ideas on my onboarding process, plus helped me get the most out of my data in Mixpanel."
"Irina is phenomenal! She patiently listened to me to understand the problems I was facing with my brand. She immediately found the root cause of the problem, and helped me draft a clear execution plan with next steps. In a single session, I walked out with so much clarity."
"Christian provided practical tips and insightful advice, using real-life examples from his own experience. He was able to break down complex concepts into understandable terms and offer actionable steps for improvement."
"Max is a top niche SEO expert. Extremely patient, friendly, responsive. I felt like he connected every single piece of SEO in a higher picture/structure so quickly that I just did not understand how it was possible."
"Tan was beyond my expectation, I never expect she to prepare a presentation for me. She is an experienced sales head and has great sense of go-to-market and product selling. She is my super star now :)"
"Margherita was very detailed in her responses to my questions. She has a vast amount of experience dealing with influencers and the challenges associated with it."
"Sheryl was very knowledge in proving advice for specific operational issues I'd like to overcome and provided practical tips that would help further my development in my role."
"Great experience! He approached the questions from a point of view that I haven't even thought about. Andrew brought up points that helped to completely re-evaluate my situation."
"I had such an amazing chat with Naomie! She brought me so many great insights about maternity as a working woman and really helped me with practical tips on how to work on my biggest pains and be a better professional and a better mom. So glad I found her!"
"Ashley has a breadth of insight with marketing tool stacks and is extremely knowledgable on scaling startups. Very patient and quick to understand our marketing strategy needs."
"Great chat with Yoann. He was very helpful and open to give insights on his own journey into VC that helped me get other points of view, and what should be our priorities when it comes to entering the PE segment."
"Ilke pointed out some key aspects I could improve in our company opening my eyes to important questions that I wasn't quite sure how to proceed with. Amazing mentor and a great person!"
"Speaking with Marty feels like talking to a smart friend who truly wants to help. Thank you, Marty!"
"I really enjoyed the session with Morten, he is very knowledgeable regarding idea validation and the techniques and methods."
"From the start of the call, I could see the level of engagement and understanding from Anne-Marie. Actionable tips, drawn from her experience. I was quite satisfied with the call. "
"In the first 20 mins Anneliese gave me the clarity I needed for both my linkedin content strategy and tips on scaling my web design agency."
"What an amazing woman with such a friendly and relaxed vibe. She gave me some real examples, which I am going to try. I came away from the meeting feeling pumped for the future and will look to explore all possibilities."
"That was very insightful session. Areg worked on specifically my request. I came with a question how to hire a marketing specialist, and he went from skill set to testing. Shared platforms where marketing specialists can be found."
"Steve clearly knows his stuff. He wasted no time peppering me with pearls of wisdom."
"Ahmet is knowledgable, experienced, calming, and encouraging. I know very little about creating financial projections, but Ahmet was always friendly and patient. I recommend it wholeheartedly.
"Lots and lots of direct, smart advice on the creation and structuring of an agency built for a sale. Jason has experience in growth, structure and actionable how-to!"
"I received valuable assistance from Aditya regarding my concerns with Conversion Rate Optimization for my SaaS business. His guidance was instrumental in finding potential solutions."
"Lovely session! He was very helpful, had put in effort studying our product beforehand and provided different insights into our current growth strategies."
"Jose was able to catch on quickly with my client goals, strategy, and ad status for two different clients, after a very brief rundown of their business and marketing background. He is direct and analytical (no fluff!)!"
"Really concrete person! I changed the topic of the discussion last minute, and he did not have a problem with that at all. What's more -> he managed to direct me in (I think) good path, but most importantly validated my assumptions."
"Brian went above and beyond to fulfill my request for a call. The conversation was very informative and he patiently listened to my questions, providing valuable insights and advice."
"I'm really thankful for the chance to speak with Anina. She offered us a great insight into the UX research process and was eager to brainstorm ideas for our product."
"Sam is AMAZING!! Had a wonderful time talking to him. Friendly and personable, and someone with real authority in what he does."
"Sumanyu engages the people he talks with using 100% actionable insights. If you want a mentor who really knows how to take an analytical approach to drive results, chat with Sumanyu!"
"It's amazing how Julie could unlock so many ideas in 30 minutes… From idea validation to deep (deep!) insights into the Heath sector."
"Dominick has a ton of experience in the media space and knows more than 99.99% of people about ad revenue."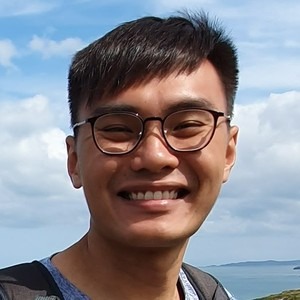 "I realized that my old methods of learning (Googling issues and taking courses) were not enough."
"I must say, Taylor is exceptional. Our meeting was truly enlightening, and I had an "a-ha" moment thanks to a brilliant analogy that Taylor provided."
"Zika had deep and valuable experience that he shared with me. He helped go into certain areas where I asked for more detail but also gave a great bird's eye strategic view."
"This call with Fabien was extremely helpful to narrow down my next steps. I now have a much more clear action plan moving forward. Fabien is a phenomenal mentor!"
"Naomie is clearly an extremely talented copywriter- but her ability to quickly grasp copy and offer strong, actionable suggestions for improvement (for design as well) made this an all-in-all winning session."
"The session exceeded all my expectations. Eddie is a seasoned entrepreneur. We discussed a fund-raising strategy, and he has given me insights that I haven't received from any other mentor."
"Thank you Ranjini for asking the right questions and for helping identifying what to focus on. I appreciate your effectiveness and the focus on creating an action plan."
"Sweta is very nice and know how to give a maximum of feedback in no time. In 30 minutes we went deep into my acquisition strategy, she has valuable knowledge that can be applied directly."
"BRILLIANT. I walked away with a realistic game plan which I will work on and send through to her for feedback."
"Although I'd done some really good work for SaaS companies, I was neck-deep in imposter syndrome. That's when I approached Tom and I'm glad I did! Tom carefully reviewed my work, highlighted my achievements, and gave me the right feedback I needed to pull myself back up."
"One hour talking to Vlad provided me with the value worth the entire month Subscription of Growthmentor!"
"Scott told me more about how he runs his podcasts, how he structures interviews, what questions he asks, and what tools he uses. I'm going to use a lot of the insights I got on this call on my future interviews. :)"
"Talking to Karim was such a big relief. I had a lot of thoughts and questions going on in mind about product market fit and karim helped me to organise my thoughts and guided me on where to focus at this stage."
"Sarah provides practical and objective feedback and allowed me to see another area within sales that I wasn't envisioning and is now one of the areas that I want to focus on the most in my career."
"Brief 15 minute session, came up with a good customer loyalty strategy I will implement."
"Eric is an excellent mentor! The 30 minutes with him will have saved me months of trial and error. Truly a gem!"
"I'm so glad I had the opportunity to speak with Eduardo about our business model and strategy. He is a true master at his craft, and the knowledge he shared with me was absolutely invaluable."
"Great call with Ilias! After 30-mins I took away some great lessons to implement immediately, without being overwhelmed. "
"Loved this session. 10/10. Loads of actionable advice and he seems genuinely eager to help. He is able to dissect his knowledge and parcel it on different ways in order to assist the mentees needs."
"Srishti understood exactly what my situation was, gave me some really good ways to approach the problem, and even had suggestions beyond what I specifically asked about."
"This was like Product Management therapy! It really helped to hear Sahil's feedback and help as I was dealing with some strategic challenges."
"Francesco  gave me great advice on how we can improve our current set-up, and I left with many thought starters for us to action. We even went over time and kept going."
"Yannick is an artist. The way he explains marketing shows how big of an expert he is. He helped me gain a very valuable perspective."
"Had an amazing call with Mayssa that really woke me up to a new way of framing our brand message."
"Insightful session! A lot of good feedback about my challenge, good knowledge about team management process and psychological aspects of team management."
"Natalia gave me very helpful suggestions on building a team in only 20 minutes, I had no questions left :)"
"Had a stellar session with Alex, he helped me navigate leadership level questions about communication with my boss (CRO)."
"This session opened my eyes to how top players handle affiliate marketing and affiliate relationships."
"What an incredibly great call! Joa's knowledge of marketing is remarkable and he was also very generous with his knowledge and time."
"You can be confident that what guidance Mustafa gives is worth it. I highly recommend Mustafa, and I will be utilizing him again soon. 5 STARS ALL AROUND!"
"Iraklis really helped me prioritize what I needed to do first in order to validate few business ideas I'm working on."
"Nikola is a true domain expert. He advised on how to approach solving specific problems using AI/ML in good detail. "
"I had my friend chatGPT write a song to share how I feel about this call…Thanks to her, I feel confident and know my worth Grete, you've been a mentor, guide, and friend since our call on this earth"
"We had a really productive brainstorming session with Haley!"
"I had a great time with Ari, he's really an expert on how to communicate better. Through a workshop, he opened my eyes and helped me to rethink the way we communicate our brand."
"In only 30 minutes I took so much information, insights and reflections, that I felt that I was way closer to making a conscious correct decision."
"This was one of the most comprehensive copy and positioning discussions I've ever had."
"Excellent, value-packed call. Left with actionable advice and a better understanding of what was wrong with my copy/landing page/CTA etc."
"50 stars out of 5 for Ekaterina. Wow! Ekaterina knows what she is doing. We were talking about new potential pivot landing page to expand our portfolio and I was seeking for some guidelines how to improve our copy and message."
"One 30-min call with Foti helped me clarify the type of person I should hire next."
"Fotis is the Bruce Springsteen of Growth Mentoring!"
"In less than 30 min Alek helped me improve the onboarding process and overall UX for retention."
"Kosta gave me GREAT feedback and pointers on our approach to B2B sales, which led to significant changes to our strategy, and a lot more clarity on how to do it right."
"It was a pleasure talking to Max. He showed us a path to analytics that is appropriate to the stage our company is at regarding implementation effort, costs and ROI."
"Very inspiring talking to Andy, who pointed out a couple of tricks to make my course sale better."
"Had an interactive session with Jan on pricing for our SaaS product. Got some meaningful insights which will be implemented."
"Jan pointed out different and deeper causes of our troubles than we saw, obviously building on is a large experience in helping businesses gain traction or speed up growth."
"Maciej asked very insightful questions that gets you thinking, maybe I didn't think this through properly :)"
"I can state categorically that Maciej is an outstanding mentor. I consider myself fortunate to have met him and to have a session with him."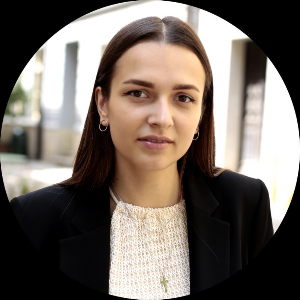 Farzad is the best mentor ever! It was clear from the first few minutes that he really wants to help and tries to understand the business, and the needs and give a concrete actionable advice, not just some general tips and recommendations.
"Nichole was absolutely great to talk to. The insights I got from our call are going to be critical at this stage of my business."
"My 30 minutes with Vincent was a truly 10/10 experience. He was fast, he was prepared, he know exactly what to look at and how to structure our call. Fantastic foundational advice and troubleshooting for SEO."
"I've had many a call with Lucas, the way he attacks problems is so unique."
"Manish background is both technical and strategic and I could tell right away he deeply understands early stage startups."
"Hugo and I had a good brainstorming session filled with practical advice and outside the box solutions."
"Azar is a mentor who goes the extra mile to give you the best tools and information."
"Great chat with Yasmine about the fundamentals of marketing a new product. One important takeaway is that others will look at the business in a particular way and place focus on particular metrics, but we do not need to define success in that way alone, or at all."
"Carsten not only helped me determine my next steps, but also provided me with some really useful resources and introduced me to some valuable connections in his network."
"Alisa is one of the most dedicated professionals I've worked with and is willing to go the extra mile to help you when needed. Her VC and startup fundraising expertise was extremely valuable."
"It seems I cant get enough of Vahe! He gave me valuable insights and next steps to execute. I can't recommend him enough! ⭐⭐⭐⭐⭐"
"Agata has such a wealth of experience working at leading tech companies. She gave sound advice and direction on channels that we should test in the coming months."
"Very helpful call with Nichole – we've got guidelines not only WHAT make better but also HOW – this is very helpful."
"Nicole and I brainstormed a lot of ideas together about how to get the most out of content in a small team."
"We covered a lot of different topics from large to small and detailed and I felt really well supported by Nathan. He clearly actually cares about each person that he meets with."
"Call with Rhys was great! We went straight to identifying problems why the GA goals are not working. He took me through a step-by-step process of debugging and identifying the flaws in the setup."
"In one session with Etan, I was able to more clearly understand my value proposition, learn what to focus on in my current situation, improve my copywriting, and recommended many other free resources to learn more."
"Superb mentor. John still think of his mentees after the call, figuring out how he can help them achieve their goals and overcome their challenges."
"Lindsey is super helpful when it comes to user experience. She has great knowledge and explains things in ways that are easy to understand."
"Really good call on SEO, provided me with some great little nuggets of website in how to best monitor SEO on my website."
"Very Clever" this was my first recommendation to Aggelos 🙂 We had a very efficient meeting. The first time we had an additional chat about 20 minutes after the meeting was over."
"Vassy was super generous during our session and went the extra mile – asking for information around my challenge ahead of time helping by giving relevant examples, and sharing strong knowledge of the subject."
"Sam was AH-MAZING! I struggled for weeks on end trying to build the framework of my pitch deck. Sam did not have a lot of time to explain to me but he was able to blow through my entire framework within 30 minutes as well as recommend other tips and resources to help me out."
"I was deeply impressed by Austin's eagerness to assist me and listen to my needs during our call."
"Austin = legend. Austin was able to share what it's like guiding his agency and team, to help me structure my own growth."
"Jason opened my eyes to a huge opportunity and backed it up with his immense amount of experience and examples of implementations that worked."
"Jordi was… *drum roll* fantastic! we dove into the nitty-gritty of problems, he gave me tons of great info regarding Trello workflows, team management and some other tips and tricks of business :-)"
"David was just the pro I was looking for."
"I appreciate Andrew's willingness to share his experience while helping me think about the problem at hand."
"Jason is fantastic. He's very bright, so I lost no time explaining my situation."
"Jason was really willing to listen and help and provided useful tips and inspiration. I would definitely recommend Jason to get a boost of confidence 🙂"
"In one word, Jason was incredible. He shaped his story, experience and knowledge to work with my background which was extremely helpful!"
"I've thrown at Christoph all sorts of gnarly problems I'd been needing another eye on. Without exception, he delivered great insights on each and every question."
"Baris gave me good tips on how to optimize sending outreach email campaigns, combined with an inbound strategy."
"Nontas is a patient and knowledgeable mentor. He listened to me giving the context, read through my email copy, and shared with me useful insights."
"I booked a session for 15 minutes and we spent more than 30 minutes really digging deep into the problem we are facing and what are potential next step on solving it."
"Rob really has the aura of a true mentor. Humble, patience, speak clearly and makes you feel really comfortable."
"Rob gave me some great ideas on how we could launch our platform by building a Shopify app, instead of cold-calling retail stores. This will be immensely helpful when we've launched our MVP and gathering user feedback to polish things up!"
"Harri gave me some great advice on fundraising, customer research and organic growth. Really appreciate him taking extra time at the end of the call to ensure I got the most out of the session."
"After 30 mins of speaking with her, I came away with clear action items, a resource for using interviews to gain valuable insight into our audience for messaging and positioning during the launch, and greater confidence in our ability to make this launch a success."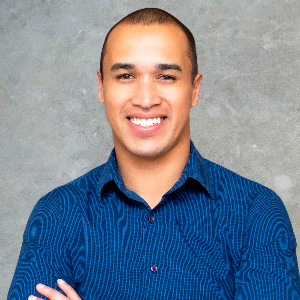 The conversation I had with Lucas was incredible. He listened carefully to what I said and then with great propriety he practically gave me the solution to the problem I'm trying to solve in a very clear, objective, and structured way. He's such an awesome mentor! I have no words to thank him! It was amazing!