One of the first major challenges we faced as a platform was supply-side recruitment.
We needed to ensure that the growth mentors were not only excellent growth practitioners but also had the soft skills needed to be great mentors.
At first, we approached this problem using an ad-hoc review of interested applicants. We performed an off-the-cuff assessment of their abilities and motivations by looking at their work, their LinkedIn profiles, talking to them, and trying to get a solid understanding of whether or not they fit within our core values.
Now, as we approach our seventh month, we've refined our recruitment process to help us find the kinds of mentors that we believe will not only add value to our platform and network but will actually fit in and enjoy being a part of the community.
The growth mentor vetting process
In its current form, we've established a four-step recruitment process that we feel will help us to identify exactly those individuals who will flourish as growth mentors.
Step 1 – Application Questionnaire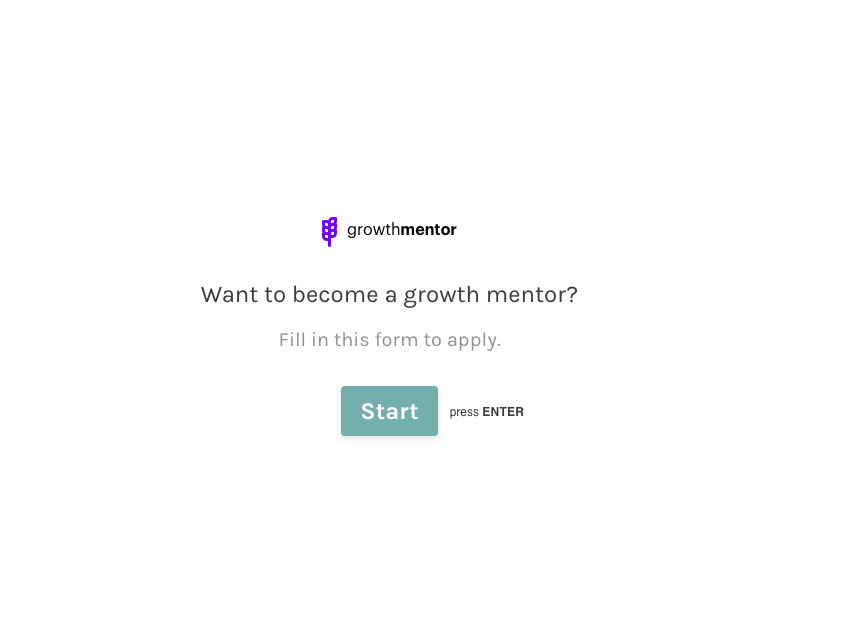 The application questionnaire is a useful way for us to get an overview of an applicant's profile as a professional. We collect information that's important for us to know, including:
Their background and social media profiles
A summary description of their profile and interests
A self-assessment of their growth marketing skills
An overview of their professional tool-kit
The questionnaire is the first step in helping us to decide whether an applicant and the skills they can bring to the platform are a good fit for the needs of the platform at the time of their application.
At this stage, we also do some research to find samples of an applicant's work online and get an understanding of their writing style and form a rough assessment of their ability as growth marketing professionals.
Step 2 – Discovery Call and Culture Fit Interview
The next stage in our assessment process is to invite applicants who seem like capable mentors to have a virtual call with one of our team members.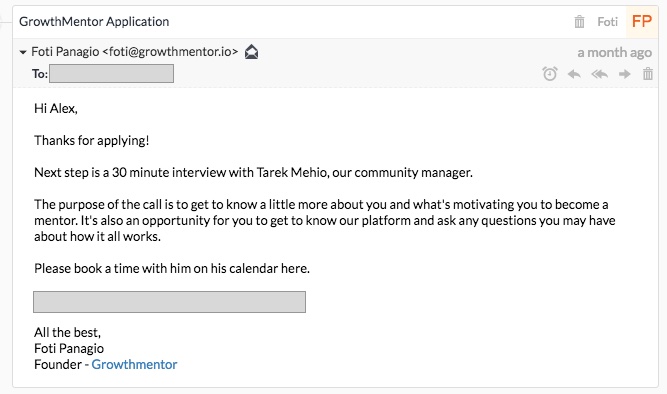 The purpose of the call is to get to know a little more about the applicants and what's motivating them to become mentors. It's also an opportunity for them to engage with our team and ask any questions they may have about how it all works.
Ultimately, GrowthMentor is a virtual mentorship platform so we're also looking for mentors that demonstrate an ability to relate with someone through a virtual medium and communicate their abilities, ambitions, and motivations clearly and convincingly.
Step 3 – Technical Assessment
The next stage involves inviting the applicants that have made it through the first interview to complete a real-world case assessment that applies to the field(s) they want to mentor in.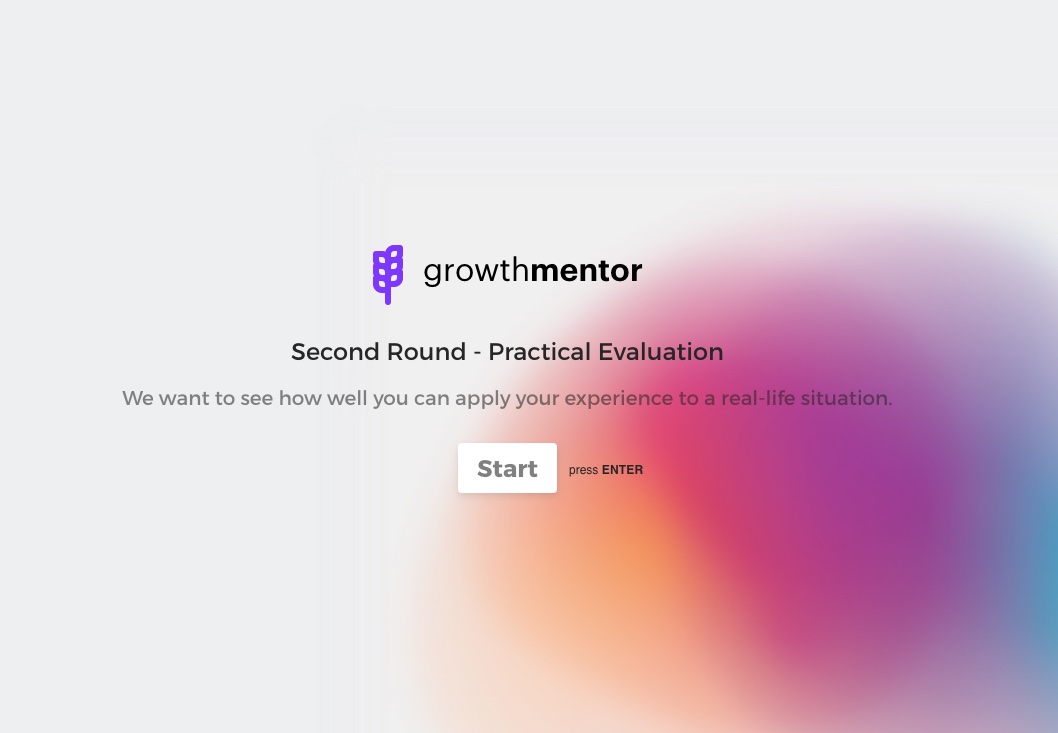 In this practical assessment, we're looking for candidates that are able to look at multiple layers of the problem and come up with interesting strategies that they would advise their mentee to attempt if they were providing guidance.
Step 4 – Final Interview and Onboarding
The final stage involves a second interview with me.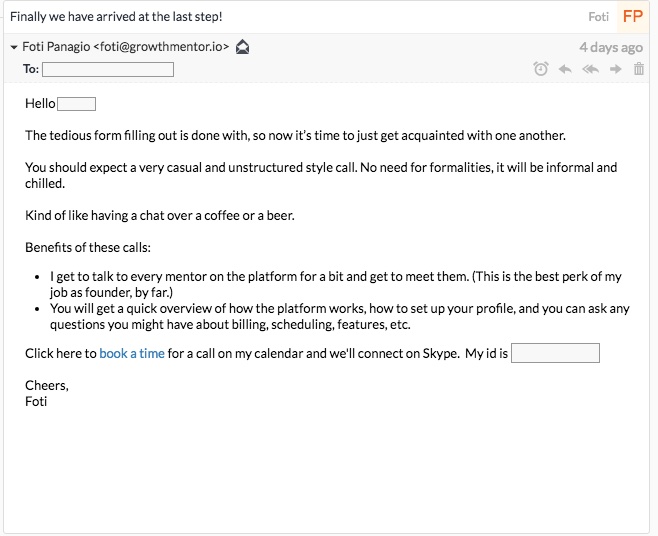 The interview will dive deeper into an applicant's expertise and abilities, and go over previous work and also discuss high-level topics related to their field(s) of expertise.
If the applicant reaches this step, it's pretty hard to screw it up.
This also serves as the official onboarding call where we go over common FAQs, advice on how to carry out effective mentoring sessions, and other chit chat.
Step 5 – Invitation to join the platform
The applicants that have made it through the four stages and have shown themselves to be a good culture fit, pleasant to talk to, and capable of providing guidance on business challenges to both non-technical and technical mentees are invited to join the platform.
To date, this has been averaging at around 5% of applicants, although as the number of applicants increases this rate is likely to shrink.
It's truly important to us, that mentors at GrowthMentor fully embody our core values of Karma, a passion for helping people and giving back to the community, and of course professionalism. We're trying to build a resource here that adds the maximum possible value that it can to the global entrepreneurial space, and our recruitment process is designed to reflect that goal.
If you think you've got the chops, and are excited by the opportunity to help ambitious startups find their way to scalable growth and success, then we're excited to invite you to apply to become a growth mentor and look forward to speaking with you soon 🙂