Talk to mentors from these amazing companies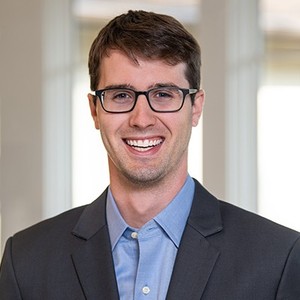 Cody Lee
VP, Growth Marketing @ Global Private Equity Firm | Advisor to 100+ Growth Companies
I'm a proud member of the Peak Performance Group: a free, on-demand resource for the nearly 100 exceptional companies within the Summit Partners portfolio. Every day, I assist founders and marketing teams with accelerating growth through marketing and digital initiatives—and hope to help you, too!
Jordan Crawford
Early Stage Growth and Strategy
I have been in growth since 2016. I moved Zinc.com from 1 to 100M in GMV. I'm great with early customer acquisition, growth hacks, and thinking about crazy ways to grow your early-stage business.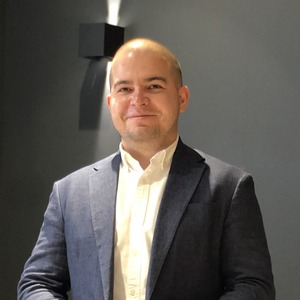 Eugene Hauptmann
Technologist & Serial Enterpreneur
Eugene is a faith-centric technologist, serial entrepreneur, angel investor, advisor, mentor. Founder @reactivelions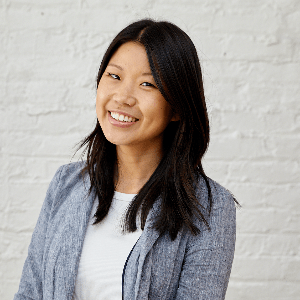 Jenifer Ho
VP Marketing | Growth Marketer | Tech Marketer | SaaS Marketer
Democratic and empathetic and leader managing full stack marketing teams with deep expertise in Growth and Demand Generation. Experience ranges from startups to Fortune 500 in both US and global organizations. 3 successful exits, all IPOs.

Trey Buchanan
VP of B2B Advertising, B2B Paid Media Expert
I've spent over 8 Years spending hundreds of millions of dollars delivering on growth and efficiency goals. My specialty is LinkedIn and Facebook but I have also run teams that have scaled to millions on paid search. The firms I have works with have varied from pre seed stage to post IPO.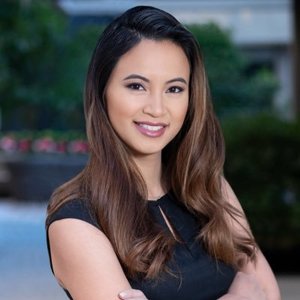 VP Marketing @TradeTheFifth. Founder, Women in Growth. Formerly @InVisionApp @Workday @Autodesk. Startup Mentor Optimizing for Happiness, Designing for Growth.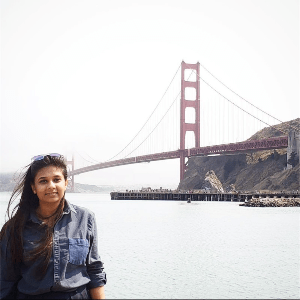 Data driven and technical Growth Marketer with 8 years of experience in leading growth strategies in tech companies by leveraging Marketing-Tech stack & with solid understanding of digital advertising & data collection ecosystems. Let's chat about technology, marketing and everything in between!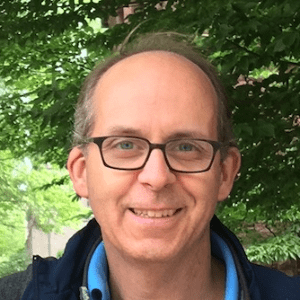 Jim Kingsbury
Growth Marketing Leadership
Lesson-filled multi-decade journey leading e-commerce marketing teams for incredible online brands including Allbirds, Zappos, The Pro's Closet, and One Kings Lane - plus 4 years as an International Product Manager in the early days of Amazon.com
How does it works?

Step 1.
Browse mentors
Browse through our list of mentors using the filters. Make sure to read their profiles and reviews in depth, and make your choice.

Step 2.
Send session request
Found the perfect mentor for you? Awesome, time to request a call. Tell them a bit about your situation, choose a time, and get it set on your calendar.

Step 3.
Get on 1:1 call
Time for the call, yay! Make sure you show up on time and prepared to make the most out of it. Pro tip: Ask your mentor if it's ok to record the screen so you can take notes later.
San Francisco Startup Ecosystem
The bay area is home to the world's largest and most well-funded startup ecosystem. There are over 90 active incubators and accelerators in the city which help founders get access to funding and expertise to help build their ventures. The tech-leading region receives 44% of the United State's VC funding which is 22% of global VC expenditure.
Some of the most prominent startups contributing to the San Francisco ecosystem include Elon Musk's OpenAI, climate change fighting startup Pachamama, and cryptocurrency company CoinList. 
Blockchain, fintech, big data, cybersecurity, FoodTech, BioTech, and MedTech are just some of the San Francisco-based industries pioneering innovations to bring to the world.
In 2021, 140 unicorns came out of the Bay Area, 42% of all US companies with valuations of more than $ 1 billion. 
Why is San Francisco so successful as a startup ecosystem? With a historical background in programming and technological businesses, it has grown as a talent hub over the last decades. 
In 2011 the mayor of the city offered tax breaks to entrepreneurs to set up shop in San Francisco. Slowly and surely, more companies began to move, which led to a high concentration of risk-taking entrepreneurs who wanted to collaborate.
Combine the startup-friendly environment with talent graduating from some of the country's top universities like Stanford. You build an ecosystem of highly qualified individuals looking to innovate and develop a world-class tech industry. Connect with our San Francisco-based mentors.
Common Use Cases
View all
Frequently asked questions
Have a question you don't see here? Ask us on live chat!
GrowthMentor is an on-demand platform where ambitious startup teams, entrepreneurs, and marketers can filter and book 1:1 calls with vetted mentors to work through their current growth struggles.
With membership, you are able to book calls with all of the mentors using our built-in scheduling system. The majority of the mentors are free while some do charge a reasonable rate for their time.
Click here to find everything included with membership and pricing.
GrowthMentor was built upon the idea that every situation is unique, so generic courses and blog posts just don't cut it sometimes.
To actually solve your issue you need to connect with someone who's "been there done that" and have a back-and-forth conversation about the particular roadblock you are facing at this very moment.
Here are some tips.
Come into this with realistic expectations. They're mentors, not magicians.
Ask your mentor if they'd be ok with you recording your screen with Loom
Give contextual information to help paint the picture of your current situation.
Growth mentors will be asking you lots of questions, answer them as openly as possible.
Don't be afraid to push the boundaries of question-asking.
Be inquisitive. Stories are gold.
Don't feel pressure, just relax.
Try to form mental patterns, especially if you speak with multiple mentors.
Embrace alternative views. Ask the mentors to challenge your assumptions.
Be friendly. If you're likable, the mentors will be your biggest supporters (even after the call is over).
Use dynamic filters to find the perfect mentor for you with the right expertise, language, time zone, and availability you need.
Overwhelmed by the awesomeness and need help choosing? Our team is always standing by to give you personalized suggestions.
Yes. If it's not for you, simply cancel your membership within 14 days and contact support for a full refund. Note that refunds are not possible if you've scheduled any calls or have breached our terms of service.
Join the community
Enjoy the peace of mind that advice is always only one Zoom call away.