Talk to mentors from these amazing companies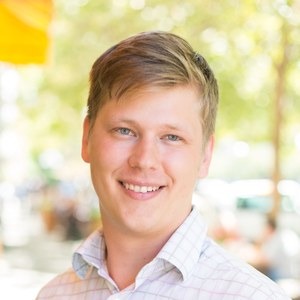 Josh Cottrell
Google Data Studio Expert. Comp Intel Pro. Startups Acquired = 1
Ex-entrepreneur. Acquired in 2016. Built custom products for Google, Apple, Lego, Gatorade and many others. Currently: building automated, interactive, actionable reports. Simplifying how you track your competition. 50% Data and 50% Design. Based in Chiang Mai, Tokyo, LA, and SF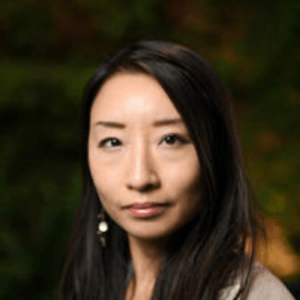 Kanako Tone
Marketing Operations Guru
Technology is just a tool, and somebody needs to operationalize the growth driving activities - that's me! I've been primarily working for B2B Saas / Service companies as Marketing Operations Manager, back up with solid experience with Salesforce and Marketo.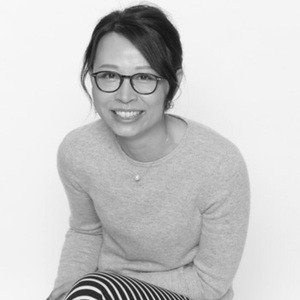 Keiko Asakura
Growth Marketing Expert, Japan Marketing, Japanese Content Localization
Start-up, growth marketing expert in APAC/Japan regions, 20+ years of broad marketing experience in IT/Tech/Media sector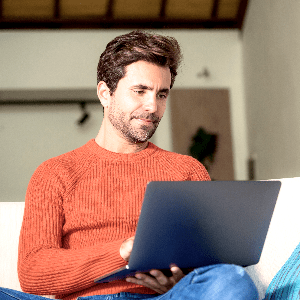 Rui Bom
5✨ mentor at 🥇 accelerator (25🦄)
"I spent a number of years in SV. I had 600+ investor meetings. I thought I knew about pitch decks. What I learned from Rui was better than I had learned in the past 15 years. This is pure gold!" - mentee review
How does it works?

Step 1.
Browse mentors
Browse through our list of mentors using the filters. Make sure to read their profiles and reviews in depth, and make your choice.

Step 2.
Send session request
Found the perfect mentor for you? Awesome, time to request a call. Tell them a bit about your situation, choose a time, and get it set on your calendar.

Step 3.
Get on 1:1 call
Time for the call, yay! Make sure you show up on time and prepared to make the most out of it. Pro tip: Ask your mentor if it's ok to record the screen so you can take notes later.
Tokyo Startup Ecosystem
Tokyo is no longer the city of safe, corporate jobs it historically was. New talent entering the highly skilled workforce is innovating the Japanese startup scene. 
According to the government organization J-Startup, there are currently over 10,000 startups operating in Japan. The startup scene has seen massive growth over the last decade, with Tokyo becoming a major hub for startup development in the APAC region. 
As the region opens to foreign investment, it's never been a better time to start a business in Tokyo. In 2018 alone, VC funding increased by 50% to $3.09 billion.  
J-Startup and the Tokyo One-Stop Business Establishment Center (TOSBEC) provide business and financial support to startups in the city, giving them access to funds and investors. The government strongly influences the startup ecosystem and encourages corporations to do business with small startups. 
Unicorns in Tokyo include Liquid, SmartHR, Preferred Networks, Smart News and Playco, but unicorns are still rare relative to the city's GDP. The lack of billion-dollar startups could be because of language barriers and the inability to localize international business for the Japanese market. 
Tokyo startups excel in FinTech, health tech, ​​Esports, edtech, cryptocurrency, smart cities, SAS and digital governance. 
Venture Cafe in Tokyo is one of the major hubs that connect founders, innovators and students to mentors and investors and host weekly events. There are also a few female-focused organizations, as it can be difficult for women to break into the Tokyo startup scene. 
Reach out to one of our Tokyo-based mentors to learn more about the local startup ecosystem. 
Common Use Cases
View all
Frequently asked questions
Have a question you don't see here? Ask us on live chat!
GrowthMentor is an on-demand platform where ambitious startup teams, entrepreneurs, and marketers can filter and book 1:1 calls with vetted mentors to work through their current growth struggles.
With membership, you are able to book calls with all of the mentors using our built-in scheduling system. The majority of the mentors are free while some do charge a reasonable rate for their time.
Click here to find everything included with membership and pricing.
GrowthMentor was built upon the idea that every situation is unique, so generic courses and blog posts just don't cut it sometimes.
To actually solve your issue you need to connect with someone who's "been there done that" and have a back-and-forth conversation about the particular roadblock you are facing at this very moment.
.
Here are some tips.
Come into this with realistic expectations. They're mentors, not magicians.
Ask your mentor if they'd be ok with you recording your screen with Loom
Give contextual information to help paint the picture of your current situation.
Growth mentors will be asking you lots of questions, answer them as openly as possible.
Don't be afraid to push the boundaries of question-asking.
Be inquisitive. Stories are gold.
Don't feel pressure, just relax.
Try to form mental patterns, especially if you speak with multiple mentors.
Embrace alternative views. Ask the mentors to challenge your assumptions.
Be friendly. If you're likable, the mentors will be your biggest supporters (even after the call is over).
Use dynamic filters to find the perfect mentor for you with the right expertise, language, time zone, and availability you need.
Overwhelmed by the awesomeness and need help choosing? Our team is always standing by to give you personalized suggestions.
Yes. If it's not for you, simply cancel your membership within 14 days and contact support for a full refund. Note that refunds are not possible if you've scheduled any calls or have breached our terms of service.
Join the community
Enjoy the peace of mind that advice is always only one Zoom call away.