Talk to mentors from these amazing companies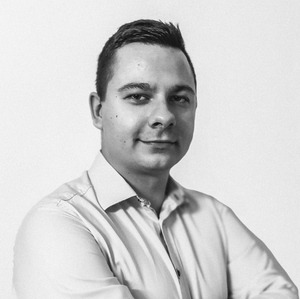 Growth leader with a data-driven approach. I can help you the most with paid media ($10M+ spent), conversion rate optimization, user research and analytics. Worked with Monzo, Monify, Booking.com, Criteo, BOTE, Exago, and many others.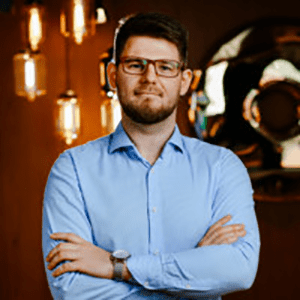 Cofounded Growth Engine, which has been later acquired by Ladder Digital. Worked with a multitude of clients across B2B, Subscription Based, E-commerce. I worked as Product Growth Manager at AngelList Talent, where I was responsible for bringing more quality candidates to the platform.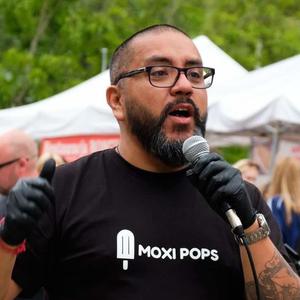 Marcos Bravo C.
Marketing Strategy - Currently LiveChat Brand Ambassador
For the last 20 years I've been working in Marketing, Sales and Branding for many industries around the world. I mentor startups in Europe and South America showing them how to find their voice and plan the best way to connect and find the right customers.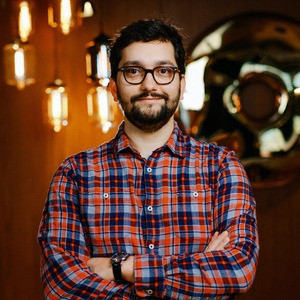 Adam Wesolowski
Experienced Growth Marketer (VP of Growth at Airalo)
I'm an experienced Growth Marketer helping companies all around the world create and execute the most effective growth marketing strategies and tactics. Google Launchpad Mentor.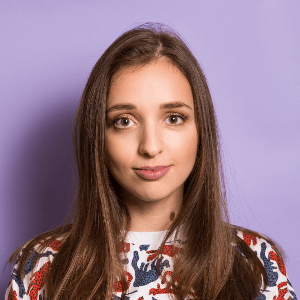 Alina Lysychkina
Performance Marketing Manager 🪂 Top 3% Growth Mentor 🦄 Top 1% CXL 🏂 Ukrainian 🇺🇦
I'm performance marketing manager with 7+ years of experience at an e-commerce, agencies, media where was responsible for planning and developing marketing strategies, conversion optimization solutions, and delivering precise quality.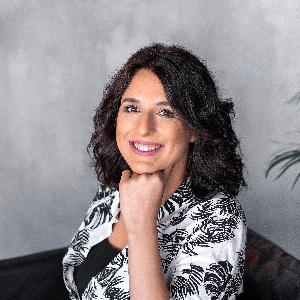 I'm a trainer, facilitator and consultant working with start-ups as a mentor in pre-acceleration and acceleration programs. For over 13 years I've worked at Google as L&D Program Manager. I have vast experience in learning programs design, delivery and evaluation.
How does it works?

Step 1.
Browse mentors
Browse through our list of mentors using the filters. Make sure to read their profiles and reviews in depth, and make your choice.

Step 2.
Send session request
Found the perfect mentor for you? Awesome, time to request a call. Tell them a bit about your situation, choose a time, and get it set on your calendar.

Step 3.
Get on 1:1 call
Time for the call, yay! Make sure you show up on time and prepared to make the most out of it. Pro tip: Ask your mentor if it's ok to record the screen so you can take notes later.
Wroclaw Startup Ecosystem
A relatively small player in the global startup scene, Wroclaw's status as a startup hub has grown significantly over the last decade. According to Startup Poland, Wroclaw has the country's most significant concentration of startups, with one startup for every 4.5 thousand residents.
The city's proximity to Berlin and excellent educational institutions which train future talent provide the perfect ingredients for an entrepreneurial hub. Wroclaw founders tend to look west to Berlin when raising investment, as it's the same distance to Berlin as it is to Warsaw. 
Successful startups from the city are in SaaS, B2B, Medtech and gaming. One of the most successful players in the scene is Live Chat, which has already hit $46 million in revenue in 2022.  
Amazon, Google, Nokia and IBM have offices in Wroclaw, which help draw more talent to the city. The country's largest technology park is also in Wroclaw, contributing to the growing startup ecosystem. 
The local initiative Startup Wroclaw helps startups find investment and connects investors to relevant projects. They host regular meetups, networking events, incubators and accelerator programs. 
The coworking spaces around the city make connecting with other founders and people in the scene easy. Events tend to be in Polish and English, making them accessible to an international crowd. 
Get in touch with one of our Wroclaw-based mentors if you're based there and looking for connections.
Common Use Cases
View all
Frequently asked questions
Have a question you don't see here? Ask us on live chat!
GrowthMentor is an on-demand platform where ambitious startup teams, entrepreneurs, and marketers can filter and book 1:1 calls with vetted mentors to work through their current growth struggles.
With membership, you are able to book calls with all of the mentors using our built-in scheduling system. The majority of the mentors are free while some do charge a reasonable rate for their time.
Click here to find everything included with membership and pricing.
GrowthMentor was built upon the idea that every situation is unique, so generic courses and blog posts just don't cut it sometimes.
To actually solve your issue you need to connect with someone who's "been there done that" and have a back-and-forth conversation about the particular roadblock you are facing at this very moment.
Here are some tips.
Come into this with realistic expectations. They're mentors, not magicians.
Ask your mentor if they'd be ok with you recording your screen with Loom
Give contextual information to help paint the picture of your current situation.
Growth mentors will be asking you lots of questions, answer them as openly as possible.
Don't be afraid to push the boundaries of question-asking.
Be inquisitive. Stories are gold.
Don't feel pressure, just relax.
Try to form mental patterns, especially if you speak with multiple mentors.
Embrace alternative views. Ask the mentors to challenge your assumptions.
Be friendly. If you're likable, the mentors will be your biggest supporters (even after the call is over).
Use dynamic filters to find the perfect mentor for you with the right expertise, language, time zone, and availability you need.
Overwhelmed by the awesomeness and need help choosing? Our team is always standing by to give you personalized suggestions.
Yes. If it's not for you, simply cancel your membership within 14 days and contact support for a full refund. Note that refunds are not possible if you've scheduled any calls or have breached our terms of service.
Join the community
Enjoy the peace of mind that advice is always only one Zoom call away.