Talk to mentors from these amazing companies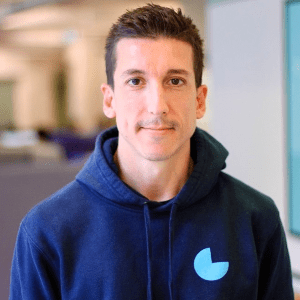 12 years of growth in Paris, New York, San Francisco, London and Sydney. If you're a SaaS startup (pre-seed to Series B) or an e-commerce brand, I'll help you.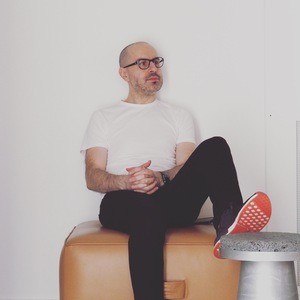 John Isaac
UX Education | Design Education for K-12 & Adults | Mentor
• Mentoring UX Design students all over the world; • Teaching creative problem-solving techniques in Schools; • Educating Agencies & SMBs on the value & power of UX & Design Thinking. • Helping Startups find their place in the world.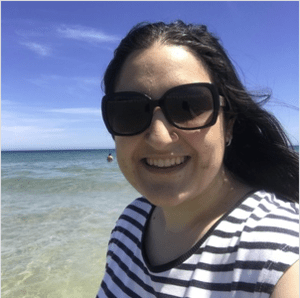 Michelle Lia
Growth and Product Consultant
Hi there! I'm Michelle and I'm a growth consultant based in Sydney Australia. With a background in media, finance and law I work as a growth hacker and approach things from a holistic and product perspective. I've worked with primarily fintechs, recruitment techs and edutechs.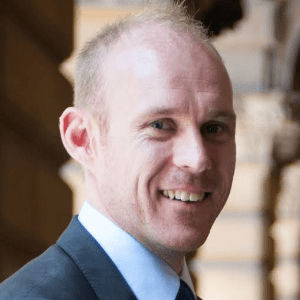 Nathan Kirchner
Founder Director Advisor CTO - Keen to help!
Hi, I'm Nathan. I've done a lot, I've achieved a lot, I am throughly addicted to this game! I live in the deep tech startup niche, my skills & track record speak loudly. I can really help you get anywhere from a blank piece of paper up to a surprising, compelling & sticky Series A MVP - Let's talk!
How does it works?

Step 1.
Browse mentors
Browse through our list of mentors using the filters. Make sure to read their profiles and reviews in depth, and make your choice.

Step 2.
Send session request
Found the perfect mentor for you? Awesome, time to request a call. Tell them a bit about your situation, choose a time, and get it set on your calendar.

Step 3.
Get on 1:1 call
Time for the call, yay! Make sure you show up on time and prepared to make the most out of it. Pro tip: Ask your mentor if it's ok to record the screen so you can take notes later.
Sydney Startup Ecosystem
Australia has over 800 unicorns, and Sydney is home to companies like Canva and Data Republic. The ecosystem is growing steadily, and investment levels increased by $5.3 billion between 2020 and 2021 alone. Sydney startups have a total early-stage funding of $1.3 billion versus a global average of $687 million. 
Top Sydney-based VC funds such as Blackbird, Telstra Ventures, Brandon Capital, and H2 Ventures help drive the rapid growth of Sydney's young companies. 
The top industries in the Sydney startup scene are Fintech, Software & Data, Ecommerce & Retail. Notable brands based in Sydney include Zip, Freelancer.com, and Simply Wall Street. 
Organizations like TechSydney help entrepreneurs find investors, connections, and opportunities to showcase their startups. 
A government initiative called the Sydney Start Up hub also creates opportunities for founders. They invest in infrastructure and have a digital skills initiative to help bring more people into tech. More than 67 accelerators and incubators also significantly contribute to the startup ecosystem. 
Sydney has one of the highest quality of life rankings in the world. Combined with a thriving startup infrastructure, plenty of investment opportunities, and an international language, it's a great place to bring your startup. The government also offers a four-year entrepreneur visa to encourage people to start their business in Australia. 
Want to connect with Growth Mentors in Sydney? Check them out here.
Common Use Cases
View all
Frequently asked questions
Have a question you don't see here? Ask us on live chat!
GrowthMentor is an on-demand platform where ambitious startup teams, entrepreneurs, and marketers can filter and book 1:1 calls with vetted mentors to work through their current growth struggles.
With membership, you are able to book calls with all of the mentors using our built-in scheduling system. The majority of the mentors are free while some do charge a reasonable rate for their time.
Click here to find everything included with membership and pricing.
GrowthMentor was built upon the idea that every situation is unique, so generic courses and blog posts just don't cut it sometimes.
To actually solve your issue you need to connect with someone who's "been there done that" and have a back-and-forth conversation about the particular roadblock you are facing at this very moment.
Here are some tips.
Come into this with realistic expectations. They're mentors, not magicians.
Ask your mentor if they'd be ok with you recording your screen with Loom
Give contextual information to help paint the picture of your current situation.
Growth mentors will be asking you lots of questions, answer them as openly as possible.
Don't be afraid to push the boundaries of question-asking.
Be inquisitive. Stories are gold.
Don't feel pressure, just relax.
Try to form mental patterns, especially if you speak with multiple mentors.
Embrace alternative views. Ask the mentors to challenge your assumptions.
Be friendly. If you're likable, the mentors will be your biggest supporters (even after the call is over).
Use dynamic filters to find the perfect mentor for you with the right expertise, language, time zone, and availability you need.
Overwhelmed by the awesomeness and need help choosing? Our team is always standing by to give you personalized suggestions.
Yes. If it's not for you, simply cancel your membership within 14 days and contact support for a full refund. Note that refunds are not possible if you've scheduled any calls or have breached our terms of service.
Join the community
Enjoy the peace of mind that advice is always only one Zoom call away.