Talk to mentors from these amazing companies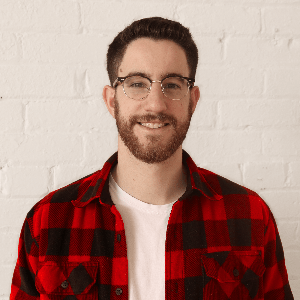 Dan Gray
Growth Strategist | General Manager @ Kotn Supply
With over 10 years of experience scaling both B2C and B2B brands managed monthly budgets exceeding $500k/month, I've been successful by building great teams, challenging assumptions, and continuously learning along the way.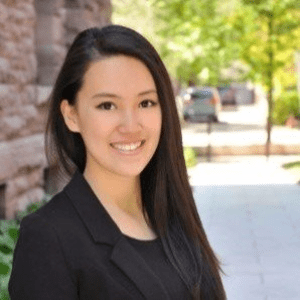 Michelle Hsu
B2B SaaS Marketing Strategist | Fractional CMO | Founder and CEO of KJMH Digital 👩‍💻
I help SaaS startups get clear on their marketing roadmap, take effective next steps, and connect them with customers. Let's chat about content marketing, social media, demand generation, emails, events, paid acquisition, marketing operations, or conversion optimization!

Andrey Gargul
UX & Product growth consultant
👋 I'm Andrey! I spent the last 7 years as a product designer and UX manager at Shopify and saw firsthand the growth from 140 000 to 2 million active users. Today I help SaaS companies grow by improving their user onboarding, activation and retention rates.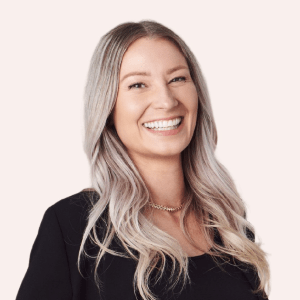 Kristie Holden
Fractional CMO & Consultant for B2B SaaS startups needing help with demand generation strategy to reach revenue goals.
B2B SaaS Marketing & Growth Consultant. Experience scaling to multiple 7-figures in Annual Recurring Revenue (bootstrapped). Passionate about helping female-led tech startups 😊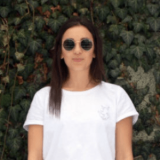 Hi 👋, I'm Kelly, nice to meet you! Quick tl;dr on me I am a Shopify Growth Manager, on the side I am a Growth Marketing Advisor and I founded an e-commerce brand in 2018 and exited in 2021. In my space time, I'm at the gym, painting, or going on hour long walks!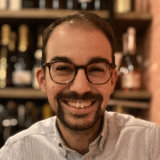 I'm passionate about everything tech, and I love building and improving growth flywheels. I care about people and ideas that will improve our world. Excited to help you brainstorm, experiment, adjust and tackle problems that create value for users.
How does it works?

Step 1.
Browse mentors
Browse through our list of mentors using the filters. Make sure to read their profiles and reviews in depth, and make your choice.

Step 2.
Send session request
Found the perfect mentor for you? Awesome, time to request a call. Tell them a bit about your situation, choose a time, and get it set on your calendar.

Step 3.
Get on 1:1 call
Time for the call, yay! Make sure you show up on time and prepared to make the most out of it. Pro tip: Ask your mentor if it's ok to record the screen so you can take notes later.
Toronto Startup Ecosystem
Toronto currently has far more tech jobs than tech talent, making it the only place on the North American continent with brain gain. In 2021, the city created 54,700 more tech jobs than graduates. 
The city has the country's highest concentration of tech companies and is home to 38% of Canada's business headquarters. International companies such as Google, Netflix and Wayfair have Canadian headquarters in Toronto. It's also home to Toronto-founded startups like Wealthsimple and Drop and has a large Shopify office.  
Multiple incubators, seed-stage investors and accelerators contribute to the city's robust startup ecosystem. Early-stage investment in Toronto is well above the global average. TechStars and Founder Institute Toronto are two of the city's biggest accelerators. 
Canada offers one of the world's best systems for providing grants for innovation and tax incentives to support new businesses.  Businesses in Toronto get support from the Ontario government, which released a fund of $5.4 million at the beginning of 2022 to help startups and entrepreneurs recover from the after-effects of Covid 19. 
The active Toronto startup ecosystem includes dozens of events held every week, including conferences and meetups for those looking for talent, investment or collaboration. 
Startups in Toronto can find support at every stage of the process, making it one of the top cities in North America for startups to flourish. No wonder it's North America's fastest-growing city! 
Connect with our Toronto-based Growth Mentors here.
Common Use Cases
View all
Frequently asked questions
Have a question you don't see here? Ask us on live chat!
GrowthMentor is an on-demand platform where ambitious startup teams, entrepreneurs, and marketers can filter and book 1:1 calls with vetted mentors to work through their current growth struggles.
With membership, you are able to book calls with all of the mentors using our built-in scheduling system. The majority of the mentors are free while some do charge a reasonable rate for their time.
Click here to find everything included with membership and pricing.
GrowthMentor was built upon the idea that every situation is unique, so generic courses and blog posts just don't cut it sometimes.
To actually solve your issue you need to connect with someone who's "been there done that" and have a back-and-forth conversation about the particular roadblock you are facing at this very moment.
Here are some tips.
Come into this with realistic expectations. They're mentors, not magicians.
Ask your mentor if they'd be ok with you recording your screen with Loom
Give contextual information to help paint the picture of your current situation.
Growth mentors will be asking you lots of questions, answer them as openly as possible.
Don't be afraid to push the boundaries of question-asking.
Be inquisitive. Stories are gold.
Don't feel pressure, just relax.
Try to form mental patterns, especially if you speak with multiple mentors.
Embrace alternative views. Ask the mentors to challenge your assumptions.
Be friendly. If you're likable, the mentors will be your biggest supporters (even after the call is over).
Use dynamic filters to find the perfect mentor for you with the right expertise, language, time zone, and availability you need.
Overwhelmed by the awesomeness and need help choosing? Our team is always standing by to give you personalized suggestions.
Yes. If it's not for you, simply cancel your membership within 14 days and contact support for a full refund. Note that refunds are not possible if you've scheduled any calls or have breached our terms of service.
Join the community
Enjoy the peace of mind that advice is always only one Zoom call away.