Talk to mentors from these amazing companies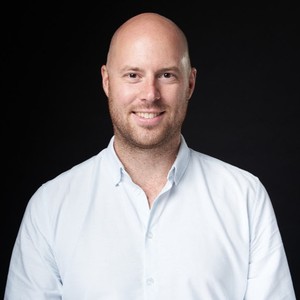 I have build B2B sales teams departments in companies like Groupon or Comtravo. Nowadays I work as a Consultant, Business Angel and Advisor to a variety of startups.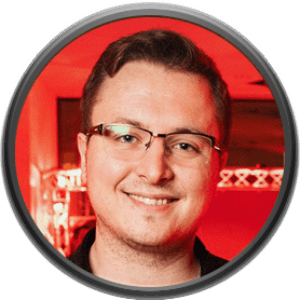 Ata Sergey Nowak
Managing Director and Co-Founder of Torpor Games
I'll be an assisting light in your everyday start-up problems like funding, org, product, production and all the rest! I have 9+ years of software production experience with 6 shipped products and 7+ years of organizational experience with 4 organizations created and led to growth.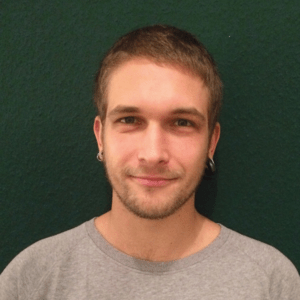 Marcus Burke
Growth Opportunities for Subscription & Gaming Apps | Paid Acquisition, ASO, CRO, Product Experiments 📈
10+ yrs experience | 50M€+ Revenue |⭐⭐⭐⭐⭐ | Facebook Ads, TikTok Ads, Influencer Marketing, Apple Search Ads, ASO, CRO...

I'm Ronak. I'm a sustainable growth and marketing lover who's a fan of over-engineering things. I'm the VP of Marketing at GraphCMS, working on some great projects with an incredible team. I'm also the co-creator of BuildYourDXP, and building a Developer Marketing community.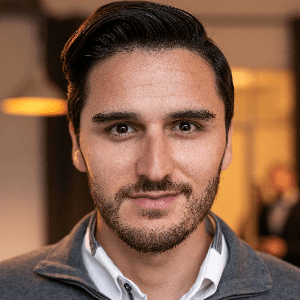 Alper Taner
Head of User Acquisition | App Growth Consultant | Snapchat Ambassador
Full stack marketer, strategist, executor: • 9+ years experience in marketing • 7+ years in performance marketing / app marketing • 1000s of user acquisition campaigns with annual 8 figure budgets • 50+ apps in 10+ verticals worldwide including unicorns focused on e-commerce and subscription apps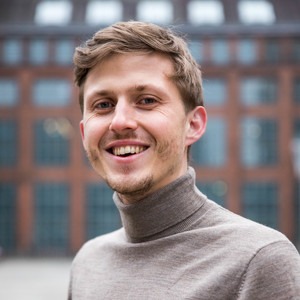 Maciej Galkiewicz
Angel Investor & CEO at Ragnarson
If you are looking for a sparring partner who will help you find out what the actual problem is, I'm your guy. I'm keen on sharing my success and failure stories. Reach out with challenges related to motivation, vision, co-founding, building teams and MVPs, personal productivity and bottlenecks.
How does it works?

Step 1.
Browse mentors
Browse through our list of mentors using the filters. Make sure to read their profiles and reviews in depth, and make your choice.

Step 2.
Send session request
Found the perfect mentor for you? Awesome, time to request a call. Tell them a bit about your situation, choose a time, and get it set on your calendar.

Step 3.
Get on 1:1 call
Time for the call, yay! Make sure you show up on time and prepared to make the most out of it. Pro tip: Ask your mentor if it's ok to record the screen so you can take notes later.
Berlin Startup Ecosystem
Over the past decade, Berlin has become a global hub for startup founders in Europe. It has one of the best funding ecosystems in Europe and funding grew 56% between 2020 and 2021. 
According to EY, German startups received $17.4 billion in 2021, of which 60% went to Berlin-based businesses. Of those deals, 33 were over $100 million. Berlin-based food delivery company Gorillas secured $500 million in 2021, making it Europe's fastest-growing unicorn. 
Fintech, E-commerce, and mobility companies are the highest percentage of Berlin's startup businesses. Germany's population is the biggest in Western Europe, with the highest purchasing power, giving new companies a large market. 
Berlin is an attractive hub for international founders due to the lower cost of living than London and the access to a highly qualified talent pool. The German capital often makes the top spot on lists of best places for tech professionals to relocate. It also isn't too difficult for talent to relocate to Germany. 
The German government and Berlin state offer plenty of support for startups. From coaching programs to startup scholarships and funding for green startups, the support for fledgling businesses to make it off the ground helps add to Berlin's appeal. 
Numerous business incubators and the highest concentration of coworking spaces in Germany contribute to a thriving ecosystem.  
Connect with Berlin-based mentors here.
Common Use Cases
View all
Frequently asked questions
Have a question you don't see here? Ask us on live chat!
GrowthMentor is an on-demand platform where ambitious startup teams, entrepreneurs, and marketers can filter and book 1:1 calls with vetted mentors to work through their current growth struggles.
With membership, you are able to book calls with all of the mentors using our built-in scheduling system. The majority of the mentors are free while some do charge a reasonable rate for their time.
Click here to find everything included with membership and pricing.
GrowthMentor was built upon the idea that every situation is unique, so generic courses and blog posts just don't cut it sometimes.
To actually solve your issue you need to connect with someone who's "been there done that" and have a back-and-forth conversation about the particular roadblock you are facing at this very moment.
Here are some tips.
Come into this with realistic expectations. They're mentors, not magicians.
Ask your mentor if they'd be ok with you recording your screen with Loom
Give contextual information to help paint the picture of your current situation.
Growth mentors will be asking you lots of questions, answer them as openly as possible.
Don't be afraid to push the boundaries of question-asking.
Be inquisitive. Stories are gold.
Don't feel pressure, just relax.
Try to form mental patterns, especially if you speak with multiple mentors.
Embrace alternative views. Ask the mentors to challenge your assumptions.
Be friendly. If you're likable, the mentors will be your biggest supporters (even after the call is over).
Use dynamic filters to find the perfect mentor for you with the right expertise, language, time zone, and availability you need.
Overwhelmed by the awesomeness and need help choosing? Our team is always standing by to give you personalized suggestions.
Yes. If it's not for you, simply cancel your membership within 14 days and contact support for a full refund. Note that refunds are not possible if you've scheduled any calls or have breached our terms of service.
Join the community
Enjoy the peace of mind that advice is always only one Zoom call away.