Talk to mentors from these amazing companies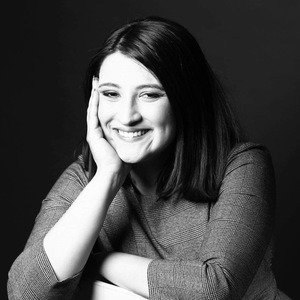 Alicia Burke
Head of Product and Marketing @ GrowCFO
I am currently head of marketing for an e-learning platform for finance executives. We deliver peer programmes, online courses, workshops, team training plans, and mentoring and coaching.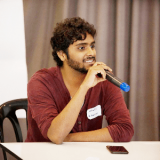 Satwik Govindarajula
Head of Products at Seedstars
Closely worked with and supported more than 30 startups in the EdTech space across the world. I am personally excited about the future of EdTech, and would love to help anyone innovating in this space.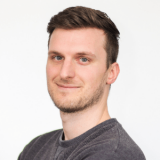 I'm currently working at an Edtech startup. We have created the #1 math learning app in the world, with over 280 millions downloads. The app is being used by millions of students every day.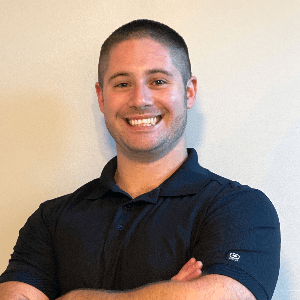 Jordan Hauge
2x Founder, Product Executive, Leadership Expert
Founded and scaled social impact edtech platform servicing thousands of schools in over 160 countries. Partnering non-profits with primary and secondary schools to promote empathy and education.
How does it works?

Step 1.
Browse mentors
Browse through our list of EdTech mentors using the filters. Make sure to read their profiles and reviews in depth, and make your choice.

Step 2.
Send session request
Found the perfect EdTech mentor for you? Awesome, time to request a call. Tell them a bit about your situation, choose a time, and get it set on your calendar.

Step 3.
Get on 1:1 call
Time for the call, yay! Make sure you show up on time and prepared to make the most out of it. Pro tip: Ask your mentor if it's ok to record the screen so you can take notes later.
Why talk to a EdTech mentor?
The world of edtech is changing so rapidly that it can be hard to keep up with what's happening in the industry. That's why having someone who has been there before and knows how to navigate the challenges of starting an edtech startup can be invaluable.
When you're just starting out, it can seem like there are too many things to consider. The product, the marketing and growth strategy, the business model, building a team, etc. But having someone who has been through the process of launching and scaling an edtech startup before can help you focus on what matters most, and make sure that you don't miss important details along the way.
Mentors aren't just for big companies either—they can be great for small bootstrapped startups, too! They provide the insight into what it takes to succeed in today's competitive edtech landscape; plus they'll give advice on how best to navigate through all those obstacles while still maintaining a healthy balance between work life and personal life.
Whether you're a new edtech startup founder, or have been in business for years, it's important to have a mentor, and on GrowthMentor, we make that super easy and affordable.
So what are you waiting for?
Common Use Cases
View all
Frequently asked questions
Have a question you don't see here? Ask us on live chat!
Use filters to quickly curate a pool of mentors with the skills, experience, and availability to help you out with whatever you're working on.
Filter mentors by:
Languages spoken: Speak with a mentor in your native language – so you can get help without losing things in translation
Specific skills & knowledge: From Facebook Ads to product launches, choose from mentors who have "been there, done that, crushed it"
Companies they've worked at: Pick the brains of mentors who have seen the inner workings of the world's leading companies
Tools & technology: Get advice on which tools or tech you should be using or get support in unlocking their full value
Industry expertise: Learn from the best of the best. All GrowthMentors are in the top 3% of their industries – and that's not a cliché
As soon as you join GrowthMentor, one of our onboarding specialists will meet with you to discuss your current challenges and goals – and match you with mentors to get you started.
Using the tools you already use. Mentors can select between either Sype, Google Meet, or Zoom.
Simple answer
Because they are nice people.
Extended answer
They genuinely enjoy helping.
They want to share their experiences and help others learn from them. Sharing their experiences, wins, and failures can truly change the trajectory of someone else's path.
It keeps them on their toes. No better way to sharpen your skills than to teach someone else!
Speaking with up-and-coming businesses is fun and exciting!
Growth Mentors have a growth mindset and are looking to learn in each and every situation- including mentoring sessions.
They are new to the platform. New mentors are asked to do some free sessions, in the beginning, to get their feet wet and get a feel for the platform. Only after mentors have 3 reviews can they set a price and charge.
Here are some tips.
Come into this with realistic expectations. They're mentors, not magicians.
Ask your mentor if they'd be ok with you recording your screen with Loom
Give contextual information to help paint the picture of your current situation.
Growth mentors will be asking you lots of questions, answer them as openly as possible.
Don't be afraid to push the boundaries of question-asking. Be inquisitive. Stories are gold.
Don't feel pressure, just relax.
Try to form mental patterns, especially if you speak with multiple mentors.
Embrace alternative views. Ask the mentors to challenge your assumptions.
Be friendly. If you're likable, the mentors will be your biggest supporters (even after the call is over).
Full disclaimer- there are no silver bullets for Growth, so we can't make any false promises.
If you have a growth mindset and are looking to connect with various experienced individuals and learn from them, you will get value from GrowthMentor.
All mentors are 100% legit. They're not here to pitch or sell you anything – they're here to help people like you who are trying to better themselves.
Not convinced?
Read some of the reviews mentees have left on Trustpilot.
Join the community
Enjoy the peace of mind that advice is always only one Zoom call away.