Talk to mentors from these amazing companies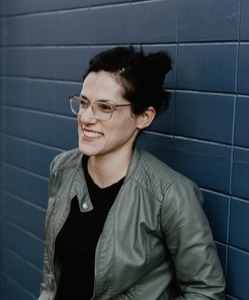 Nira de Waele
Pitch deck audit & edit/ Startup coach & mentor/ Ex-founder
I have a lot of experience helping early stage startups getting 'funding ready'. I helped many founders receive investments by creating a better more coherent & convincing stories of their pitch & deck. You can send me your deck for an honest audit & edit.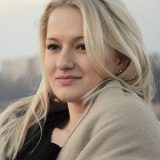 Head of growth with agency experience. Designed and implemented growth strategies for big corporates like Cisco, as well as SMBs like StartMail. Strengths: getting sh*t done, finding focus, aligning teams company-wide to achieve growth goals. Weak spots: PPC.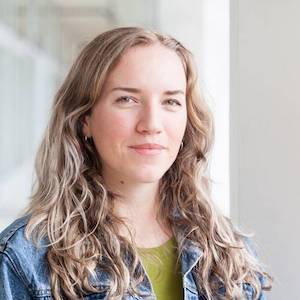 Fay Lodder
Growth Marketing Consultant
Helping companies spot and execute growth opportunities, with a holistic view on customer journeys and growth marketing strategy. I have built up experience working with +50 start-ups, (international) scale-ups and corporates and am specialised in defining growth strategies as well as execution.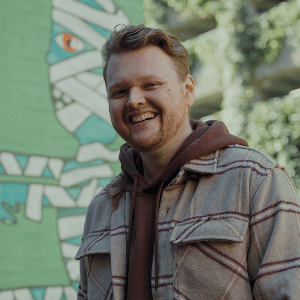 I want to help you improve your digital brand experience so you can become a top 1% company. Graduated MA in Media & Business. I've worked on both the client and the agency side for a wide range of startups, scaleups and corporates.
Yvo Wander
Startup Founder & Growth Marketing Consultant @ Dapper Rhinos - 🔥 Let me roast your online marketing
I'm an entrepreneurial marketeer with a Dutch no-nonsense mentality and a desire for impact. Love to get in touch and think about how to move you to the next stage of growth. ☑️ Growth Hacking ☑️ Marketing Strategy ☑️ Manage scaling
How does it works?

Step 1.
Browse mentors
Browse through our list of mentors using the filters. Make sure to read their profiles and reviews in depth, and make your choice.

Step 2.
Send session request
Found the perfect mentor for you? Awesome, time to request a call. Tell them a bit about your situation, choose a time, and get it set on your calendar.

Step 3.
Get on 1:1 call
Time for the call, yay! Make sure you show up on time and prepared to make the most out of it. Pro tip: Ask your mentor if it's ok to record the screen so you can take notes later.
Rotterdam Startup Ecosystem
Rotterdam's booming startup scene is in part thanks to the city's universities and numerous entrepreneur programs that support first-time founders. 
According to Eu Startups, there are currently over 500 startups based in Rotterdam, and the ecosystem is growing thanks to an increase in accelerators, incubators, and scale-up programs. Organizations such as Techleap provide various loans and programs for startups looking to scale. 
The city is home to several VCs who are becoming increasingly active. In 2021, the digital freight forwarding platform Shypple raised  €25.5 million. Thanks to Europe's largest port in the city, shipping and logistics are big businesses in Rotterdam. This has led to dozens of shipping-related startups relevant to appear in the city. 
Coolblue and Mp Objects, and MetrixLab are other prominent Rotterdam startups with high investments. 
Sustainability and a move towards a more circular economy are also important aspects of the Rotterdam ecosystem. Blue City is a community of circular entrepreneurs who have a workspace. Prominent Dutch eco startups such as Fruitleather are from Rotterdam. 
Rotterdam's cost of living is much lower than neighboring Amsterdam, making it a great place to live while starting out.  
WeTechRotterdam works to attract investors to the city, encourage entrepreneurship, improve STEM education and build knowledge exchange. They also host regular events for the startup community in the city. 
Are you a Rotterdam-based startup that needs some help with scaling? Reach out to one of our mentors.
Common Use Cases
View all
Frequently asked questions
Have a question you don't see here? Ask us on live chat!
GrowthMentor is an on-demand platform where ambitious startup teams, entrepreneurs, and marketers can filter and book 1:1 calls with vetted mentors to work through their current growth struggles.
With membership, you are able to book calls with all of the mentors using our built-in scheduling system. The majority of the mentors are free while some do charge a reasonable rate for their time.
Click here to find everything included with membership and pricing.
GrowthMentor was built upon the idea that every situation is unique, so generic courses and blog posts just don't cut it sometimes.
To actually solve your issue you need to connect with someone who's "been there done that" and have a back-and-forth conversation about the particular roadblock you are facing at this very moment.
Here are some tips.
Come into this with realistic expectations. They're mentors, not magicians.
Ask your mentor if they'd be ok with you recording your screen with Loom
Give contextual information to help paint the picture of your current situation.
Growth mentors will be asking you lots of questions, answer them as openly as possible.
Don't be afraid to push the boundaries of question-asking.
Be inquisitive. Stories are gold.
Don't feel pressure, just relax.
Try to form mental patterns, especially if you speak with multiple mentors.
Embrace alternative views. Ask the mentors to challenge your assumptions.
Be friendly. If you're likable, the mentors will be your biggest supporters (even after the call is over).
Use dynamic filters to find the perfect mentor for you with the right expertise, language, time zone, and availability you need.
Overwhelmed by the awesomeness and need help choosing? Our team is always standing by to give you personalized suggestions.
Yes. If it's not for you, simply cancel your membership within 14 days and contact support for a full refund. Note that refunds are not possible if you've scheduled any calls or have breached our terms of service.
Join the community
Enjoy the peace of mind that advice is always only one Zoom call away.