Talk to mentors from these amazing companies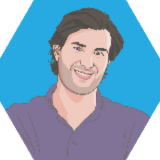 An SEO & ASO Lead with more than 8 years of experience across the inbound/digital marketing channels. Latest milestone: Grew from 0 to 2.5M Monthly Organic Visits in 12 Months!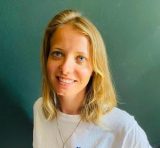 1st employee of RockBoost (Growth Hacking agency) I got to consult and give workshops to 100+ clients as well as grow the team to 25 employees. Now head of growth at Heights, a braincare company. I love to talk growth strategy and process but in a tangible hands-on way.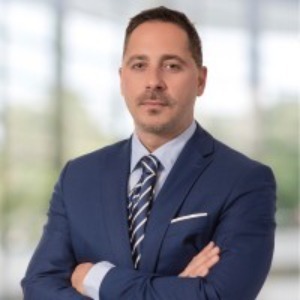 Spiros Maragkoudakis
Group General Manager | Passionate about Commercial Strategy & Business Growth
Hey there, I am a commercial strategist with over 12 years of experience in the travel industry. I have managed and grow travel agencies in the following countries: U.K, U.S.A, Canada, Ireland, South Africa, New Zealand Australia.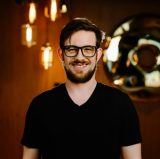 I help Web3 companies grow their business and communities. I'm a data-driven, technical marketer with $10m+ spent and 8+ years experience across SEM, SEO, SMM, CRO & CRM. Growing blockchain companies since 2012. Previously; Director of Marketing at Salad 🥗, Head of Growth at Reality Gaming Group 🎮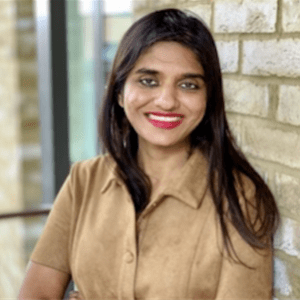 Neha Divanji
Growth and Digital Marketing Consultant
I work with brands to plan, build and execute their marketing and digital strategies; with a focus on user acquisitions and retentions through paid social, search spends, search engine optimisations and 'out of the box' strategies.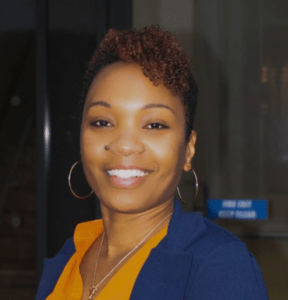 I am an experienced trilingual Head of Growth, with over 8 years of experience, specialising in Growth Marketing for B2B Fintechs.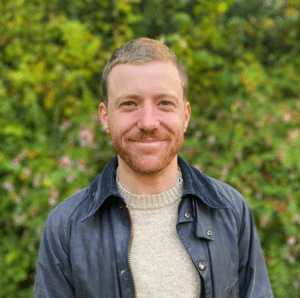 I love talking about Jobs To Be Done theory, product market fit, the challenges of creating great Co-Founder relationships and the relative merits of both boot strapping and raising venture capital.
How does it works?

Step 1.
Browse mentors
Browse through our list of mentors using the filters. Make sure to read their profiles and reviews in depth, and make your choice.

Step 2.
Send session request
Found the perfect mentor for you? Awesome, time to request a call. Tell them a bit about your situation, choose a time, and get it set on your calendar.

Step 3.
Get on 1:1 call
Time for the call, yay! Make sure you show up on time and prepared to make the most out of it. Pro tip: Ask your mentor if it's ok to record the screen so you can take notes later.
London Startup Ecosystem
Home to Europe's largest startup ecosystem, worth $314 billion, London's rapidly growing startup scene shows no sign of slowing down. 
Despite the UK's departure from the EU, London remains one of the top cities in the world to gain access to capital. The UK capital has Europe's highest concentration of VC funds with a strong presence from local and international investors. Median series A rounds is $6.2 million.  
Access to top talent helps London's startups find the people they need to grow. The city is home to 4 of the world's leading universities, providing a vast pool of talent with skills in the STEM disciplines. This access to new talent, consultants, and experts attract world-class entrepreneurs to the city.  
London's connectedness and investment in startup infrastructures, incubators, and accelerators all help contribute to a thriving ecosystem. Government policy also favors entrepreneurship, with multiple funds available to founders who want to solve the city's most pressing problems. There's been a significant move towards clean tech in the London startup scene. 
FinTech remains London's biggest startup sector thanks to the city's strong financial services industry, an abundance of expertise, and legal infrastructure. There are over 2,500 FinTech companies based in London, including unicorns like Wise and Revolut. 
Another huge area for investment in the London startup ecosystem is in EdTech, with thousands of attendees from all over the world visiting London's annual EdTech Week.
Common Use Cases
View all
Frequently asked questions
Have a question you don't see here? Ask us on live chat!
GrowthMentor is an on-demand platform where ambitious startup teams, entrepreneurs, and marketers can filter and book 1:1 calls with vetted mentors to work through their current growth struggles.
With membership, you are able to book calls with all of the mentors using our built-in scheduling system. The majority of the mentors are free while some do charge a reasonable rate for their time.
Click here to find everything included with membership and pricing.
GrowthMentor was built upon the idea that every situation is unique, so generic courses and blog posts just don't cut it sometimes.
To actually solve your issue you need to connect with someone who's "been there done that" and have a back-and-forth conversation about the particular roadblock you are facing at this very moment.
Here are some tips.
Come into this with realistic expectations. They're mentors, not magicians.
Ask your mentor if they'd be ok with you recording your screen with Loom
Give contextual information to help paint the picture of your current situation.
Growth mentors will be asking you lots of questions, answer them as openly as possible.
Don't be afraid to push the boundaries of question-asking.
Be inquisitive. Stories are gold.
Don't feel pressure, just relax.
Try to form mental patterns, especially if you speak with multiple mentors.
Embrace alternative views. Ask the mentors to challenge your assumptions.
Be friendly. If you're likable, the mentors will be your biggest supporters (even after the call is over).
Use dynamic filters to find the perfect mentor for you with the right expertise, language, time zone, and availability you need.
Overwhelmed by the awesomeness and need help choosing? Our team is always standing by to give you personalized suggestions.
Yes. If it's not for you, simply cancel your membership within 14 days and contact support for a full refund. Note that refunds are not possible if you've scheduled any calls or have breached our terms of service.
Join the community
Enjoy the peace of mind that advice is always only one Zoom call away.