Talk to mentors from these amazing companies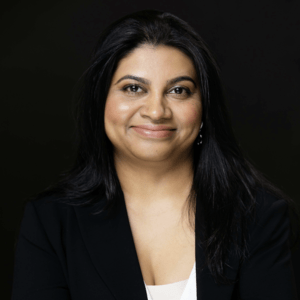 Bosky Mukherjee
CEO/Founder and Product/Growth Nerd
Building businesses that scale and grow with awesome products and experiences inspire me. Doing this with great teams is what accelerates this type of growth. As a Design Thinking, Gamification & Product Executive, let me help you solve your wicked business problems.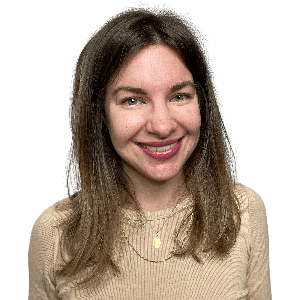 Lena Sesardic
Product Manager, Content Creator & Speaker
Relentlessly focused on helping you with product management challenges (strategic, tactical, organizational), building an authentic personal brand on LinkedIn, and writing captivating content that stands out AND sounds like you. Reach out! I'm happy to help. :)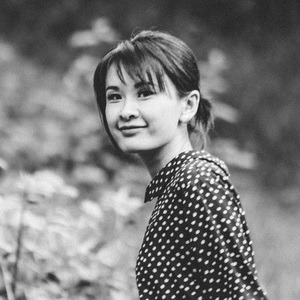 Jackie Quiring
Conversion Copywriter | Founder
Canadian entrepreneur. Problem-solver. Out-of-the-box-thinker. I've helped 175+ clients over the past 10 years as a freelance copywriter and marketing strategist. Founded 2 companies and published 18 novels under 2 pen names. Certified. Award-winning. Biz-savvy. Plus, I have creative direction XP.
How does it works?

Step 1.
Browse mentors
Browse through our list of mentors using the filters. Make sure to read their profiles and reviews in depth, and make your choice.

Step 2.
Send session request
Found the perfect mentor for you? Awesome, time to request a call. Tell them a bit about your situation, choose a time, and get it set on your calendar.

Step 3.
Get on 1:1 call
Time for the call, yay! Make sure you show up on time and prepared to make the most out of it. Pro tip: Ask your mentor if it's ok to record the screen so you can take notes later.
Vancouver Startup Ecosystem
Canada's west coast attracts tech talent from around the world. It's not just the big tech companies like Slack, Facebook and Hootsuite drawing talent to the city; the number of startups is steadily growing. Vancouver's relative closeness to Seattle and Silicon Valley makes it easy for talent to move between cities. 
The cost of doing business in Vancouver is significantly less than in the US, which is another attractive reason to launch your startup there. According to current estimates, there are nearly 10,000 startups in Vancouver. 
A $100 million fund for startups from the B.C government helped boost the growth of the scene in the city over the past decade. Canada also has plenty of other government funds and tax incentives for innovation and R&D. Innovation Canada is a useful initiative that helps founders find the resources they need to scale. 
Vancouver has great infrastructure for entrepreneurs with numerous organizations that connect them to investors and dozens of coworking and collaboration spaces to meet others in the scene.
Sustainability and green energy startups are two of the fastest-growing sectors in Vancouver. One of the most significant companies to come out of Vancouver recently is the AI-enabled competitor analysis platform Klue which raised $62 million at the end of 2021. 
If you want some expert insights from our Vancouver-based mentors, book a call! 
Common Use Cases
View all
Frequently asked questions
Have a question you don't see here? Ask us on live chat!
GrowthMentor is an on-demand platform where ambitious startup teams, entrepreneurs, and marketers can filter and book 1:1 calls with vetted mentors to work through their current growth struggles.
With membership, you are able to book calls with all of the mentors using our built-in scheduling system. The majority of the mentors are free while some do charge a reasonable rate for their time.
Click here to find everything included with membership and pricing.
GrowthMentor was built upon the idea that every situation is unique, so generic courses and blog posts just don't cut it sometimes.
To actually solve your issue you need to connect with someone who's "been there done that" and have a back-and-forth conversation about the particular roadblock you are facing at this very moment.
Here are some tips.
Come into this with realistic expectations. They're mentors, not magicians.
Ask your mentor if they'd be ok with you recording your screen with Loom
Give contextual information to help paint the picture of your current situation.
Growth mentors will be asking you lots of questions, answer them as openly as possible.
Don't be afraid to push the boundaries of question-asking.
Be inquisitive. Stories are gold.
Don't feel pressure, just relax.
Try to form mental patterns, especially if you speak with multiple mentors.
Embrace alternative views. Ask the mentors to challenge your assumptions.
Be friendly. If you're likable, the mentors will be your biggest supporters (even after the call is over).
Use dynamic filters to find the perfect mentor for you with the right expertise, language, time zone, and availability you need.
Overwhelmed by the awesomeness and need help choosing? Our team is always standing by to give you personalized suggestions.
Yes. If it's not for you, simply cancel your membership within 14 days and contact support for a full refund. Note that refunds are not possible if you've scheduled any calls or have breached our terms of service.
Join the community
Enjoy the peace of mind that advice is always only one Zoom call away.