Talk to mentors from these amazing companies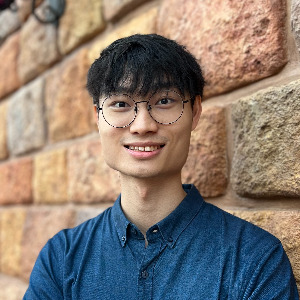 Jason Lam
Growth | Digital Strategy | Performance Marketing | Data Analytics
Hello, it's Jason here. I am a T-shaped growth practitioner at a unicorn who develops strategies to drive core business metrics throughout the customer lifecycle, has solid performance marketing skills, turns data into actionable insights, and enables cross-functional collaboration.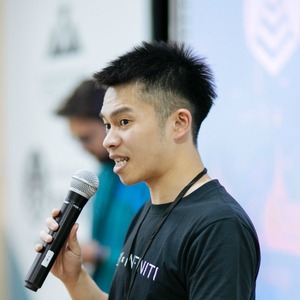 Felix Wong
Growth Marketer | Entrepreneur | Angel Investor | Ex-Techstars
Hey! I'm a Growth Marketer based in Hong Kong. Previously, I worked for Techstars, managed a venture fund, co-founded and led 3 startups. Outside of work, I'm a big fan of #NoCode, early-stage startups, community, and UI/UX design. Happy to exchange ideas over a digital coffee!
How does it works?

Step 1.
Browse mentors
Browse through our list of mentors using the filters. Make sure to read their profiles and reviews in depth, and make your choice.

Step 2.
Send session request
Found the perfect mentor for you? Awesome, time to request a call. Tell them a bit about your situation, choose a time, and get it set on your calendar.

Step 3.
Get on 1:1 call
Time for the call, yay! Make sure you show up on time and prepared to make the most out of it. Pro tip: Ask your mentor if it's ok to record the screen so you can take notes later.
Hong Kong Startup Ecosystem
Hong Kong is one of the most accessible places in the world to start a business; this makes it very attractive for startup founders. You can found and register a company in Hong Kong in a matter of hours. 
A free economy, connection to Asia, historical ties with Europe, and low taxation make it one of the most lucrative places to do business. It's a great base if you want to grow your business in China or other Asian locations. 
The city also continues to rank as a global financial hub making it an excellent place to secure capital. Numerous grants and support systems from the Hong Kong government also encourage entrepreneurship and innovation in the city. The Innovation and Technology Fund covers research and development, supports SMEs, and funds technology adaptation. 
A young, ambitious, well-educated population is driving disruption in many industries. This contributes to a rapidly growing (5th fastest in the world) diverse ecosystem. 
Hong Kong has its fair share of unicorns, including BitMex (a crypto trading platform), GoGoVan (an app for transporting goods), and Lalamove (Asia's leading delivery platform).
There are several initiatives in Hong Kong to support entrepreneurs. These include the Alibaba Hong Kong Young Entrepreneurs Foundation, a fund to support startups with capital and technical support. The Hong Kong Business Angels Network connects angel investors with educational institutions.
Find Hong Kong-based mentors here.
Common Use Cases
View all
Frequently asked questions
Have a question you don't see here? Ask us on live chat!
GrowthMentor is an on-demand platform where ambitious startup teams, entrepreneurs, and marketers can filter and book 1:1 calls with vetted mentors to work through their current growth struggles.
With membership, you are able to book calls with all of the mentors using our built-in scheduling system. The majority of the mentors are free while some do charge a reasonable rate for their time.
Click here to find everything included with membership and pricing.
GrowthMentor was built upon the idea that every situation is unique, so generic courses and blog posts just don't cut it sometimes.
To actually solve your issue you need to connect with someone who's "been there done that" and have a back-and-forth conversation about the particular roadblock you are facing at this very moment.
Here are some tips.
Come into this with realistic expectations. They're mentors, not magicians.
Ask your mentor if they'd be ok with you recording your screen with Loom
Give contextual information to help paint the picture of your current situation.
Growth mentors will be asking you lots of questions, answer them as openly as possible.
Don't be afraid to push the boundaries of question-asking.
Be inquisitive. Stories are gold.
Don't feel pressure, just relax.
Try to form mental patterns, especially if you speak with multiple mentors.
Embrace alternative views. Ask the mentors to challenge your assumptions.
Be friendly. If you're likable, the mentors will be your biggest supporters (even after the call is over)
Use dynamic filters to find the perfect mentor for you with the right expertise, language, time zone, and availability you need.
Overwhelmed by the awesomeness and need help choosing? Our team is always standing by to give you personalized suggestions.
Yes. If it's not for you, simply cancel your membership within 14 days and contact support for a full refund. Note that refunds are not possible if you've scheduled any calls or have breached our terms of service.
Join the community
Enjoy the peace of mind that advice is always only one Zoom call away.