Talk to mentors from these amazing companies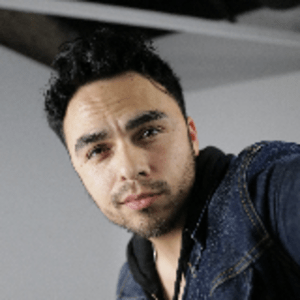 Phillip Lanos
Podcast Professional | Co-Host of an Entrepreneur Magazine featured Podcast
Over 6 years of experience as an editor a producer and strategist for podcasting. From initial concept to MVP and a final launch - each stage I have gone through many a time. I believe I can help.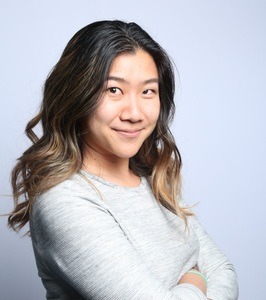 Anne Chatpra
SaaS Product Manager, Marketing and Branding Strategist
I help entrepreneurs in health & wellness take an idea to the next stage of growth. Current Product Manager for Healthtech SaaS software. Branding & Marketing expert, and e-commerce enthusiast.
How does it works?

Step 1.
Browse mentors
Browse through our list of mentors using the filters. Make sure to read their profiles and reviews in depth, and make your choice.

Step 2.
Send session request
Found the perfect mentor for you? Awesome, time to request a call. Tell them a bit about your situation, choose a time, and get it set on your calendar.

Step 3.
Get on 1:1 call
Time for the call, yay! Make sure you show up on time and prepared to make the most out of it. Pro tip: Ask your mentor if it's ok to record the screen so you can take notes later.
Los Angeles Startup Ecosystem
LA is home to the USA's third-largest startup ecosystem, with nearly 4,000 VC-backed companies. 
As VCs move into town, the city is starting to catch up with San Francisco and New York's startup scenes. There was a 182% increase in the number of VC investments in LA startups in 2021, and StartupBlink reported that LA had the 4th best startup ecosystem in the world in 2021. 
The industries making waves in the Los Angels startup scene include blockchain companies, consumer-facing businesses, FinTech, logistics, and industrial tech. 
Virtual avatar company Genies raised $65 million last year, and Slingshot Aerospace secured a $2 million contract to work on an analytics program with the US Space Force. 
Other notable LA-based startups on the trajectory towards national and global domination include vehicle subscription company Autonomy, supply chain GPS service Dray Alliance, and gaming company Hidden Leaf Games. 
There are numerous seed-stage accelerators in Los Angeles, such as Amplify, Curious Minds, and Fastlane Accelerator, helping early-stage startups get off the ground. Angel investor groups and VC firms are also easy to come by in the city. 
Los Angeles County offers various tax incentives to help small and medium-sized businesses. They particularly incentivize R&D as they aim to attract more tech talent to the city. 
Reach out to one of our LA-based mentors to get more insight into the LA ecosystem.
Common Use Cases
View all
Frequently asked questions
Have a question you don't see here? Ask us on live chat!
GrowthMentor is an on-demand platform where ambitious startup teams, entrepreneurs, and marketers can filter and book 1:1 calls with vetted mentors to work through their current growth struggles.
With membership, you are able to book calls with all of the mentors using our built-in scheduling system. The majority of the mentors are free while some do charge a reasonable rate for their time.
Click here to find everything included with membership and pricing.
GrowthMentor was built upon the idea that every situation is unique, so generic courses and blog posts just don't cut it sometimes.
To actually solve your issue you need to connect with someone who's "been there done that" and have a back-and-forth conversation about the particular roadblock you are facing at this very moment.
Here are some tips.
Come into this with realistic expectations. They're mentors, not magicians.
Ask your mentor if they'd be ok with you recording your screen with Loom
Give contextual information to help paint the picture of your current situation.
Growth mentors will be asking you lots of questions, answer them as openly as possible.
Don't be afraid to push the boundaries of question-asking.
Be inquisitive. Stories are gold.
Don't feel pressure, just relax.
Try to form mental patterns, especially if you speak with multiple mentors.
Embrace alternative views. Ask the mentors to challenge your assumptions.
Be friendly. If you're likable, the mentors will be your biggest supporters (even after the call is over)
Use dynamic filters to find the perfect mentor for you with the right expertise, language, time zone, and availability you need.
Overwhelmed by the awesomeness and need help choosing? Our team is always standing by to give you personalized suggestions.
Yes. If it's not for you, simply cancel your membership within 14 days and contact support for a full refund. Note that refunds are not possible if you've scheduled any calls or have breached our terms of service.
Join the community
Enjoy the peace of mind that advice is always only one Zoom call away.