Talk to mentors from these amazing companies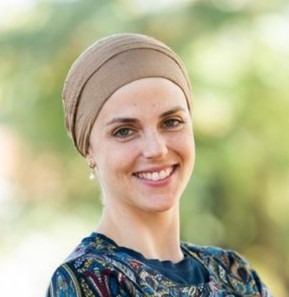 Eden Bidani
Conversion Copywriter | Marketing & Acquisition Strategist
You might know how to express yourself well, but bridging the gap between what you want to say and what your prospective customers/users need to hear from you (in order to convert) using words is HARD. As a senior-level copywriter, I'll show you how you can use user insights (plus Anthropology and Sociology) to understand how your customers think + see the world around them, and find the messages that nudge (not push) them to click through, sign up, or buy from you - right now.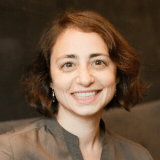 Former professional journalist and copy editor here - so I've gotten my hands dirty writing product and ad copy at every company I've ever worked for. Words matter, a lot! I have a particular interest in how copywriting reflects a company's brand voice and tone, and how to scale copywriting within a company.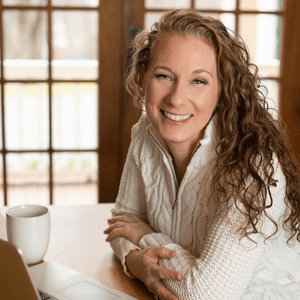 Dani Whitestone
Co-Founder TurboLaw Software | Small Business Coach & Mentor
Without the right words that resonate with your audience, you won't see any growth. This is a huge roadblock for young companies. What makes things worse is many well-intentioned writers call themselves copywriters, but it is a specialized skill that goes beyond being a great writer.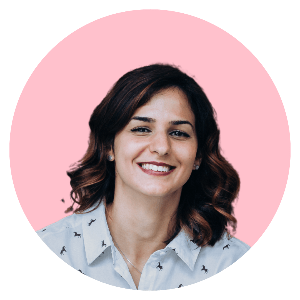 Mia Comic
Founder & Content Strategist
I can help out by sharing the best copywriting frameworks, provide tailored advice when it comes to messaging and tone of voice, and give you tips on how to improve your copy so that it triggers the desired action from your target audience.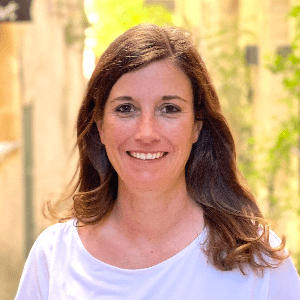 Clemence Lepers
Data-driven marketer w/ 10+ years of international experience
Copy helps you sell. I'll share actionable feedback and strategies to help you dramatically improve your message and make it more persuasive, whether that's for a landing page, social ad, or cold email.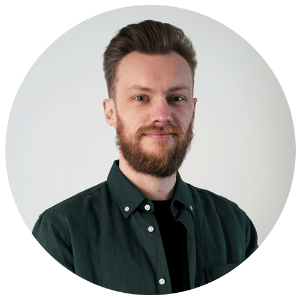 Nicolas Moulin
Email Marketing for Fashion Brands - Partner @ Seven to One
By copywriting in my case, I don't mean blog. I mean finding the correct wording and messaging on your website, content, ads to drive conversion, whether it's in your Facebook Ads description, product page, buttons. There are many ways to shift the consumer perception through words only, and our goal through copywriting is to create value.
How does it works?

Step 1.
Browse mentors
Browse through our list of mentors using the filters. Make sure to read their profiles and reviews in depth, and make your choice.

Step 2.
Send session request
Found the perfect mentor for you? Awesome, time to request a call. Tell them a bit about your situation, choose a time, and get it set on your calendar.

Step 3.
Get on 1:1 call
Time for the call, yay! Make sure you show up on time and prepared to make the most out of it. Pro tip: Ask your mentor if it's ok to record the screen so you can take notes later.
Why talk to a copywriting mentor?
Boil everything in marketing down and it's ALL copy.
Every Google ad you write
Every LinkedIn post you craft
Every email you send
Getting better at it requires consistent hard work, practice, and ideally a mentor by your side to point you in the right direction. Having a copywriting mentor can help you through some of the common challenges beginners face and can also help you avoid typical pitfalls.
Common Use Cases
View all
Frequently asked questions
Have a question you don't see here? Ask us on live chat!
We have a very detailed filter system for you to sort the mentors. Filters like areas of expertise, tools, language, price and industry.
Members can also post a help request and have mentors apply to help if they feel they are a good fit.
Then the third option is to just ask us! Give it a try right now and ask us on live chat 🙂
Three choices:
Skype
Zoom
Google Hangouts
Mentors and mentees are able to set their communication tools in their profile settings.
It is a good idea to connect with the other person once the session is accepted and the details are given. This ensures that the correct details were given and when it is time to start, you can start on time.
Here are some tips on how to get the maximum bang for your time on growth mentor calls.
Come into this with realistic expectations. They're mentors, not magicians.
Ask your mentor if they'd be cool with you recording your screen with Loom
Give contextual information to help paint the picture of your current situation.
Growth mentors will be asking you lots of questions, answer them as honest as possible.
Don't be afraid to push the boundaries of question asking. Be inquisitive. Stories are gold.
Don't feel pressure, just relax. There's no right/wrong way to do this. Avoid binary thinking.
Try to form mental patterns, especially if you speak with multiple mentors. Pay attention to metadata.
Embrace alternative views. Ask the mentors to play devil's advocate and challenge your assumptions.
Be friendly and authentic. If you're likable, the mentors will be your biggest supporters (even after the call is over).
Yup! Many of the mentors offer monthly coaching packages for members who want to really dive deep into a specific area.
Each mentor creates their own package so what they offer and the price vary from mentor to mentor. You can find their coaching info at the top of their profile.
Join the community
Enjoy the peace of mind that advice is always only one Zoom call away.