Talk to mentors from these amazing companies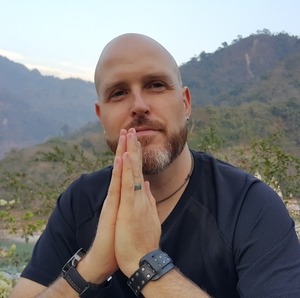 Nathan Sudds
Co-Founder @ ActiveLabs | Community Builder, Consultant & Coach
Trello is so simple yet potentially so complex at the same time as it can tempt you to over complicate it or get you stuck in a simplified "To Do, Doing, Done" workflow when your project would benefit from exploring alternatives... the optimal workflow is often somewhere in-between. My favorite use of Trello is often the unconventional ones, like travel planning, financial management, etc with a combo of Power-Ups and Addons. But of course, it can be a great tool for everyday use too.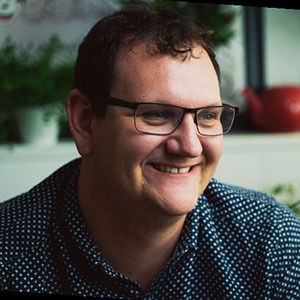 Scott Cowley
I help founders who sell, but aren't *sales*people, build repeatable processes that win
Trello has been one of my go to's for many years, it's simple yet insanely powerful. The free version is ok, but the paid version is AMAZING, repeating cards, auto updating tasks and the beautiful kanban style layout make Trello one of the top productivity to-do list apps going.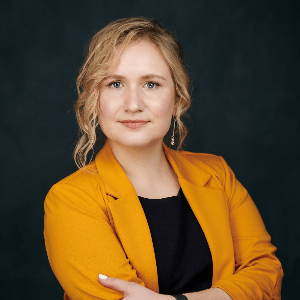 Irina Kremleva
Revenue growth | Digital & Business Transformation | Product management | Strategic Finance | Leadership mentoring
Trello is one of my favorite tools for "To do" planning and prioritization, both privately and for the team. It helps "offloading" the brain and keep all tasks and promises accounted and followed up.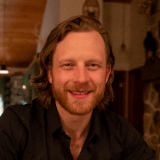 Nick Schwinghamer
Former Director of Growth, Operations and Partnerships at Shopify
I've used Trello for years across numerous teams as a lightweight way to stay organized and coordinate between multiple people. Great for simple stuff like to-do tracking, to pipeline monitoring, feature development flows and more.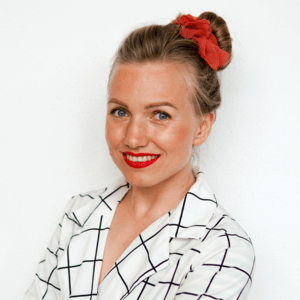 Maria Sirotkina
Product launches 🚀 EdTech & E-learning 🎓 | Serial founder
I used Trello for years to manage my podcast and projects. With a bunch of powerful add-ons it can turn into a great automation machine that will help you cut costs and make processes smoother.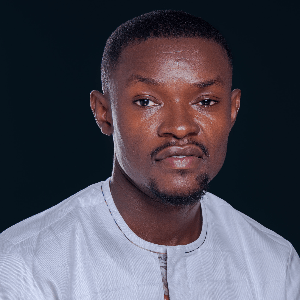 Victor Eduoh
B2B Content & Storytelling Strategist, Copywriter
I use Trello to manage most client engagements. It saves my clients and me the email back and forth and helps us to laser-focus on specific tasks. From project scoping to essential project documents, agreements, and allowing clients to comment on content strategy/content writing tasks, Trello comes good.
How does it works?

Step 1.
Browse mentors
Browse through our list of mentors using the filters. Make sure to read their profiles and reviews in depth, and make your choice.

Step 2.
Send session request
Found the perfect mentor for you? Awesome, time to request a call. Tell them a bit about your situation, choose a time, and get it set on your calendar.

Step 3.
Get on 1:1 call
Time for the call, yay! Make sure you show up on time and prepared to make the most out of it. Pro tip: Ask your mentor if it's ok to record the screen so you can take notes later.
Why talk to a Trello expert?
How a growth mentor can help you with Trello:
You're using Trello to project manage your growth team but know you can be more productive with your workflow
You're using another tool like Google Sheets for project management, and are curious about investigating the more powerful features Trello offers, talk it through!
You're completely new to Trello and want to make sure you set up your workflows in a best-practice fashion
You're an experienced project manager that's on a mission to organize an unwieldy client's business and want to get a 3rd party perspective by other Trello power users
You're thinking of creating a similar SaaS offering to Trello and want to do market research
Whether it's your first time setting up Trello or you're an experienced Trello user that's been using it for years, it can't hurt to speak to other Trello experts to get their take on how to maximize the impact of this incredibly powerful tool.
Related Use Cases
View all
Frequently asked questions
Have a question you don't see here? Ask us on live chat!
We have a very detailed filter system for you to sort the mentors. Filters like areas of expertise, tools, language, price and industry.
Members can also post a help request and have mentors apply to help if they feel they are a good fit.
Then the third option is to just ask us! Give it a try right now and ask us on live chat 🙂
Three choices:
Skype
Zoom
Google Hangouts
Mentors and mentees are able to set their communication tools in their profile settings.
It is a good idea to connect with the other person once the session is accepted and the details are given. This ensures that the correct details were given and when it is time to start, you can start on time.
Here are some tips on how to get the maximum bang for your time on growth mentor calls.
Come into this with realistic expectations. They're mentors, not magicians.
Ask your mentor if they'd be cool with you recording your screen with Loom
Give contextual information to help paint the picture of your current situation.
Growth mentors will be asking you lots of questions, answer them as honest as possible.
Don't be afraid to push the boundaries of question asking. Be inquisitive. Stories are gold.
Don't feel pressure, just relax. There's no right/wrong way to do this. Avoid binary thinking.
Try to form mental patterns, especially if you speak with multiple mentors. Pay attention to metadata.
Embrace alternative views. Ask the mentors to play devil's advocate and challenge your assumptions.
Be friendly and authentic. If you're likable, the mentors will be your biggest supporters (even after the call is over).
Yup! Many of the mentors offer monthly coaching packages for members who want to really dive deep into a specific area.
Each mentor creates their own package so what they offer and the price vary from mentor to mentor. You can find their coaching info at the top of their profile.
Join the community
Enjoy the peace of mind that advice is always only one Zoom call away.