Talk to mentors from these amazing companies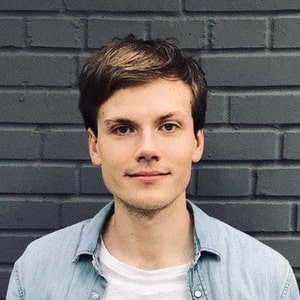 Alex Barbarsky
Growth Marketing Manager: SaaS & Ecommerce
A powerful product analytics tool that includes features like retention analysis, personas that can be used as a custom audience for ads, and lifecycle analysis. Amplitude allows you to understand how specific user actions influence the chances of them completing a conversion. Twitter discovered that a new user should follow 30 people to reach the "Aha" moment. You can easily find insights like this using Amplitude.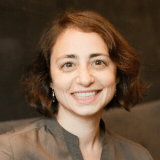 I use Amplitude on a daily basis to understand user behavior, analyze cohorts, and review the impact of various product and marketing initiatives. Happy to discuss how we use it at my current company as well as its limitations.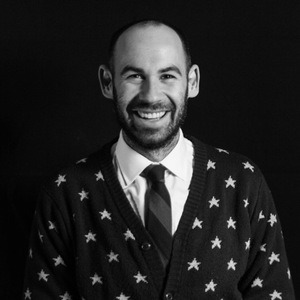 Evan Hammer
Product & Strategy Consultant, People Manager, Writer, Designer, Engineer
The first project I did for Focusmate was setting up product metrics within Amplitude. Happy to chat about best practices and pitfalls within the software, and also my system for organizing and naming product metrics.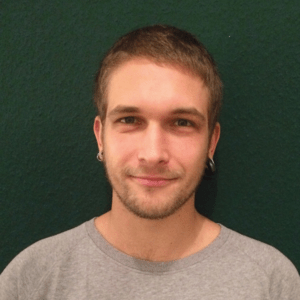 Marcus Burke
Growth Opportunities for Subscription & Gaming Apps | Paid Acquisition, ASO, CRO, Product Experiments 📈
Been using Amplitude with some of my consulting clients. As a growth marketer I'm mainly interested in the downfunnel effects of performance marketing adjustments as well as subscription metrics. When running iOS App campaigns through Facebook Ads it's crucial to use a product analytics tool like Amplitude in order to enrich the data you're tracking with SKAN. User who opted in to ATT as well as users answering your attribution survey are valuable data sources to understand the full picture.
Product analytics is crucial for every product. You can empower many teams with data and I can help you get the most out of Amplitide. Including, setup, what matters, or what should be your approach if you would turn your sleeves on and you would like to write SQL to understand your users' behaviour captured by Amplitude.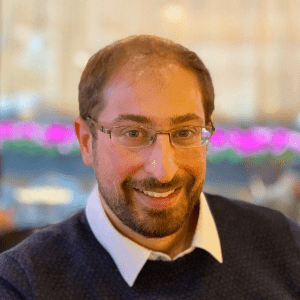 Ari Bencuya
Entrepreneur and Start-up Mentor
I first implemented Amplitude to track our B2C Mobile Application to track events and conversion on Android and iOS. It's probably the best tool out their for early-stage mobile startups. It's free till you grow. Thats amazing :)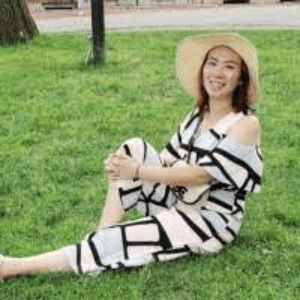 Sunny Zhu
Director of Data & Analytics
Set up amplitude omnichannel tracking from scratch, standardize event tagging process and enable self-service, big believer and fan of amplitude. Also have experience with other similar domain tools such as heap, segment, google analytics and adobe analytics.
How does it works?

Step 1.
Browse mentors
Browse through our list of mentors using the filters. Make sure to read their profiles and reviews in depth, and make your choice.

Step 2.
Send session request
Found the perfect mentor for you? Awesome, time to request a call. Tell them a bit about your situation, choose a time, and get it set on your calendar.

Step 3.
Get on 1:1 call
Time for the call, yay! Make sure you show up on time and prepared to make the most out of it. Pro tip: Ask your mentor if it's ok to record the screen so you can take notes later.
Why talk to Amplitude Experts?
Amplitude is a business analytics tool that tracks user interactions with web and mobile applications.
Most people use Amplitude to track product analytics through event-based tracking.
Make the most out of Amplitude by talking to experts that use it:
If you're not sure whether you even need Amplitude in the first place
If you've got a bad habit of over-complicating your analytics tools and want to talk strategy before you build
If you've got customer data in other systems that you want to pipe into Amplitude but aren't sure the best way to do it
If you're not a developer so it's hard for you to understand the events vs. users structure and how it all works
If you're not handling the distinct_id correctly which is causing a domino effect of useless data and bugs and need some help
If you're curious about how other startups are using Amplitude for inspiration
Whether it's your first time setting up an event-based product analytics tool like Amplitude or you're an experienced product manager that works in Amplitude daily, it can't hurt to speak to other Amplitude experts to get their take on how to maximize the impact of this tool (so you're not just setting up dashboards for the sake of it).
Related Use Cases
View all
Frequently asked questions
Have a question you don't see here? Ask us on live chat!
We have a very detailed filter system for you to sort the mentors. Filters like areas of expertise, tools, language, price and industry.
Members can also post a help request and have mentors apply to help if they feel they are a good fit.
Then the third option is to just ask us! Give it a try right now and ask us on live chat 🙂
Three choices:
Skype
Zoom
Google Hangouts
Mentors and mentees are able to set their communication tools in their profile settings.
It is a good idea to connect with the other person once the session is accepted and the details are given. This ensures that the correct details were given and when it is time to start, you can start on time.
Here are some tips on how to get the maximum bang for your time on growth mentor calls.
Come into this with realistic expectations. They're mentors, not magicians.
Ask your mentor if they'd be cool with you recording your screen with Loom
Give contextual information to help paint the picture of your current situation.
Growth mentors will be asking you lots of questions, answer them as honest as possible.
Don't be afraid to push the boundaries of question asking. Be inquisitive. Stories are gold.
Don't feel pressure, just relax. There's no right/wrong way to do this. Avoid binary thinking.
Try to form mental patterns, especially if you speak with multiple mentors. Pay attention to metadata.
Embrace alternative views. Ask the mentors to play devil's advocate and challenge your assumptions.
Be friendly and authentic. If you're likable, the mentors will be your biggest supporters (even after the call is over).
Yup! Many of the mentors offer monthly coaching packages for members who want to really dive deep into a specific area.
Each mentor creates their own package so what they offer and the price vary from mentor to mentor. You can find their coaching info at the top of their profile.
Join the community
Enjoy the peace of mind that advice is always only one Zoom call away.