Talk to mentors from these amazing companies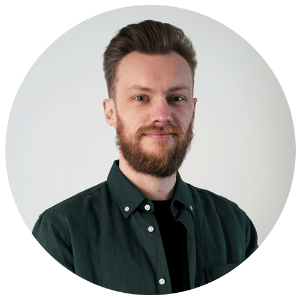 Nicolas Moulin
Email Marketing for Fashion Brands - Partner @ Seven to One
I work with Google Analytics on a daily basis to understand the quality of the traffic, identify opportunities, and better improve the ecommerce. Understanding Analytics means understanding your audience, behavior, and interests.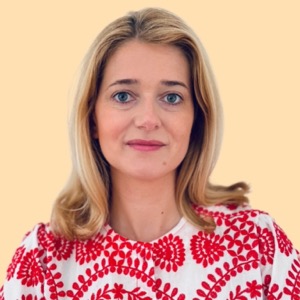 Google Analytics can be really powerful especially when combining it with Google Tag Manager, URL Builder, Google Optimize, and Google AdWords. It will allow you to be very data-driven in all the decision you make. I love digging into the Google Analytics data and identifying areas for improvement.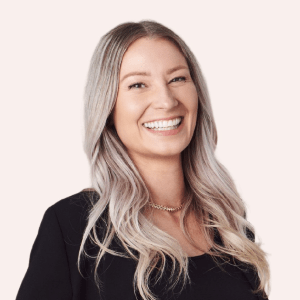 Kristie Holden
Fractional CMO & Consultant for B2B SaaS startups needing help with demand generation strategy to reach revenue goals.
I love bringing it back to basics and using Google Analytics to understand the picture of what's working to get and convert customers. From identifying what lead generation channels and campaigns are working, to identifying gaps in flow through the website, conversion rates on specific landing pages, which keywords are working to generate traffic and conversions, etc.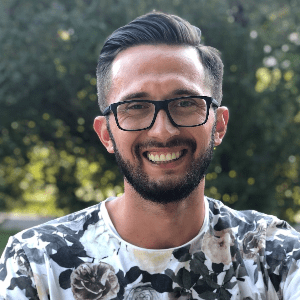 Kuba Nowak
Data-Driven Growth for 💻 SaaS 🤝 Marketplace 📱 Mobile Apps 🛒 eCommerce 📈 Growth Strategy 🎏 Experimentation Consulting
I'm a certified Google Analytics Power User who worked both on Google Analytics 360 accounts where data of Millions of users were reported and I've been implementing Google Analytics for Startups from the scratch.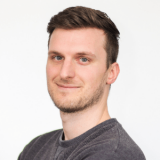 Properly set up Google Analytics is a must have to analyse your website and user behaviour, paid ads performance, understand your customers and their pain points. I have extensive knowledge of Google Analytics. I've used it on every single client and numerous websites analysing performance, setting up goals, attribution models, segments, and reporting.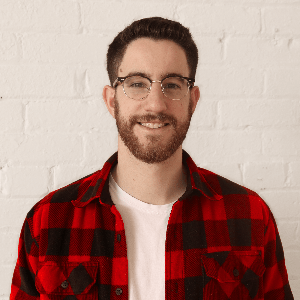 Dan Gray
Growth Strategist | General Manager @ Kotn Supply
A tool used by 55% of all websites - I have always utilized GA regardless of industry or company size to provide insights that can unlock a ton of growth opportunities. Together we can build custom reporting and look at all of the capabilities that exist.
How does it works?

Step 1.
Browse mentors
Browse through our list of mentors using the filters. Make sure to read their profiles and reviews in depth, and make your choice.

Step 2.
Send session request
Found the perfect mentor for you? Awesome, time to request a call. Tell them a bit about your situation, choose a time, and get it set on your calendar.

Step 3.
Get on 1:1 call
Time for the call, yay! Make sure you show up on time and prepared to make the most out of it. Pro tip: Ask your mentor if it's ok to record the screen so you can take notes later.
Why talk to a Google Analytics expert?
How a growth mentor can help you with Google Analytics:
You're using Google Analytics to track your website metrics but you want to start tracking more events and goals
You're being told you need to install Mixpanel or something equivalent but you want to talk to someone first as you think Google Analytics might be able to do the trick (for free!)
You're completely new to Google Analytics and want to make sure you have dashboards setup in a best-practice way
You're an experienced marketer that's on a mission to become more data-driven and want to get advice on how to use Google Analytics to do this
You're thinking of piping Google Analytics data to a 3rd party tool and want to get feedback on the high-level strategy
Whether it's your first time setting up Google Analytics or you're an experienced Google Analytics user that's been using it for years, it can't hurt to speak to other Google Analytics experts to get their take on how to maximize the impact of this incredibly powerful tool.
Common Use Cases
View all
Frequently asked questions
Have a question you don't see here? Ask us on live chat!
The only people who know what it's like to build a company from nothing are the ones who have done it for themselves.
It takes discipline and resourcefulness and even if you have that there are going to be surprises on the way that will catch you off-guard.
The best way to plan for the journey ahead is to talk to the people who have walked the same path and can give you advice on situations that you may face. Find your way forward by talking to the mentors that have bootstrapped their way to seven figures on a shoestring.
When you're just getting started, giving away a portion of your business for some cash may be necessary to grow, but anyone who's done it knows that it hurts.
But with the right idea you may be able to find the capital you need without giving away equity.
Talk to a resourceful growth mentor who can help you find ways to get cash in the door quickly and cut down your expenses to what's really essential. Find profit early and make every dollar you give out work for you.
Bootstrapping often means keeping your startup lean, running at minimum cost, and maximizing the return on every dollar spent.
Seasoned entrepreneurs who have bootstrapped their own startups will be able to help you find and leverage the right tools to save you time, money and resources. They'll also have worked with several freelancers/agencies that they can recommend to help you find quality work from affordable sources.
Is your business at the right stage to start looking for outside investment? Do you understand the implications of tying your startup's future to the needs of your investors?
Raising money is more than just a check that gives your business liquidity, it has implications that extend from how quickly you need to scale to how soon you plan to exit.
A mentor can help you evaluate whether external funding is something you should consider or if maybe it's better to grind it out until your business is in a better position to scale.
Sometimes boiling your product idea down to its Minimum Viable Product is a quick way to get it to market quickly and start bringing in some cash.
But what features are essential, and which will cost you more time and development money keeping you away from the customers you could be selling to now?
Talk to someone who can give you feedback on your product's development, and what you need before you can realistically expect to start selling it to customers in a way that you can afford.
Three choices:
Skype
Zoom
Google Hangouts
Mentors and mentees are able to set their communication tools in their profile settings.
It is a good idea to connect with the other person once the session is accepted and the details are given. This ensures that the correct details were given and when it is time to start, you can start on time.
Here are some tips on how to get the maximum bang for your time on growth mentor calls.
Come into this with realistic expectations. They're mentors, not magicians.
Ask your mentor if they'd be cool with you recording your screen with Loom
Give contextual information to help paint the picture of your current situation.
Growth mentors will be asking you lots of questions, answer them as honest as possible.
Don't be afraid to push the boundaries of question asking. Be inquisitive. Stories are gold.
Don't feel pressure, just relax. There's no right/wrong way to do this. Avoid binary thinking.
Try to form mental patterns, especially if you speak with multiple mentors. Pay attention to metadata.
Embrace alternative views. Ask the mentors to play devil's advocate and challenge your assumptions.
Be friendly and authentic. If you're likable, the mentors will be your biggest supporters (even after the call is over).
Join the community
Enjoy the peace of mind that advice is always only one Zoom call away.