Talk to mentors from these amazing companies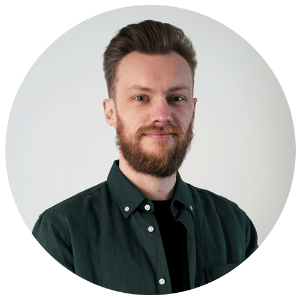 Nicolas Moulin
Email Marketing for Fashion Brands - Partner @ Seven to One
I was part of a Facebook Project, back in 2014, when Facebook Ads was launching in Europe, and all was about Page Likes (how times have changed). Certified Facebook Blueprint, I managed ecommerce accounts from 10k to 350k monthly spent. Facebook Ads is one of the fastest way to generate traffic and conversions for ecommerces, but as competition grows, it is necessary to understand its potential and limitations.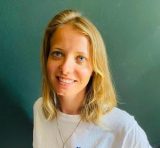 I've used Facebook for a multitude of clients as a consultant and for Heights where I work now. We've tripled the number of customers via Facebook through a few key changes which I can share and you can test for your business.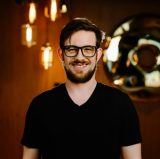 I've scaled Facebook campaigns from $1k up to $300k monthly budgets and seen huge ROI for 40+ clients using this advertising channel. I've spent upwards of $3MM across my clients and have been featured on Ladder's blog (http://bit.ly/31IeI2u) for a campaign that returned a 300% ROI, 11% CTR and 10/10 creative relevancy score. Let's discuss your Facebook ads strategy and how to grow this channel amongst your marketing stack.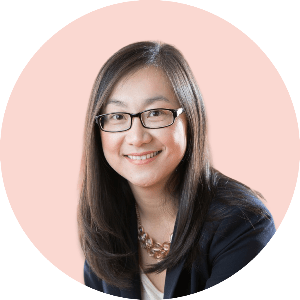 I can show you how to operationalize FB ads within your team to create an ongoing flow of interested prospects and get maximum value out of this channel even if your audience is B2B.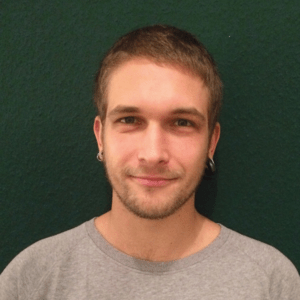 Marcus Burke
Growth Opportunities for Subscription & Gaming Apps | Paid Acquisition, ASO, CRO, Product Experiments 📈
Paid Social is my main area of expertise. Been focussed on Facebook Ads / Instagram Ads (now Meta Ads) ever since I started working in growth marketing. I have a deep unterstanding of the Meta Ads Suite. Hit me up with any questions in regards to Facebook Ads Creative Strategy, Creative Testing, Targeting / Custom Audiences, Tracking & Attribution (incl. iOS campaigns with SKAN)... and we'll figure out how to solve your pain points together!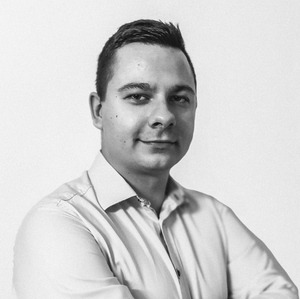 With over $7M spent on Facebook ads, I worked with over 50 different businesses from various industries to drive revenue through paid social. I have the most experience working with e-commerce, SaaS, and B2B businesses.
How does it works?

Step 1.
Browse mentors
Browse through our exclusive database of vetted Facebook ads mentors. Read their profiles and reviews in depth, and make your choice.

Step 2.
Send session request
Found the perfect Facebook ads mentor for you? Tell them a bit about your situation, choose a time, and get it set on your calendar.

Step 3.
Get on 1:1 call
Show up on time and prepared to make the most out of it. Ask questions, get advice, and get unstuck.
Why talk to a Facebook Ads expert?
How a growth mentor can help you with Facebook Ads:
You're intimidated by the seemingly unlimited amount of variations you can make with audience targeting and need some help
You're pretty good with Adwords but are new to Facebook and are noticing that they're completely different beasts!
You've made your audiences and ads but your conversion rate is terrible and you don't know why
You know the importance of A/B testing but don't have the experience needed to properly structure A/B testing in your campaigns
You're relying too much on interest targeting and desperately want to squeeze as much ROI as possible out of custom audience targeting
You've got the "tech" side under control, but you're failing with your ads. They're super boring!
Whether it's your first time setting up Facebook Ads or you're an experienced Facebook Ads user that's been using it for years, it can't hurt to speak to other Facebook Ads experts to get their take on how to maximize the impact of this incredibly powerful tool.
Related Use Cases
View all
Frequently asked questions
Have a question you don't see here? Ask us on live chat!
Nope. That's your job. Where our community of vetted Facebook Ads experts comes in is advice and mentorship. Execution isn't what this platform offers.
We have a very detailed filter system for you to sort the mentors. Filters like areas of expertise, tools, language, price and industry.
Members can also post a help request and have mentors apply to help if they feel they are a good fit.
Then the third option is to just ask us! Give it a try right now and ask us on live chat 🙂
Three choices:
Skype
Zoom
Google Hangouts
Mentors and mentees are able to set their communication tools in their profile settings.
It is a good idea to connect with the other person once the session is accepted and the details are given. This ensures that the correct details were given and when it is time to start, you can start on time.
Here are some tips on how to get the maximum bang for your time on growth mentor calls.
Come into this with realistic expectations. They're mentors, not magicians.
Ask your mentor if they'd be cool with you recording your screen with Loom
Give contextual information to help paint the picture of your current situation.
Growth mentors will be asking you lots of questions, answer them as honest as possible.
Don't be afraid to push the boundaries of question asking. Be inquisitive. Stories are gold.
Don't feel pressure, just relax. There's no right/wrong way to do this. Avoid binary thinking.
Try to form mental patterns, especially if you speak with multiple mentors. Pay attention to metadata.
Embrace alternative views. Ask the mentors to play devil's advocate and challenge your assumptions.
Be friendly and authentic. If you're likable, the mentors will be your biggest supporters (even after the call is over).
Yup! Many of the mentors offer monthly coaching packages for members who want to really dive deep into a specific area.
Each mentor creates their own package so what they offer and the price vary from mentor to mentor. You can find their coaching info at the top of their profile.
Join the community
Enjoy the peace of mind that advice is always only one Zoom call away.