Talk to mentors from these amazing companies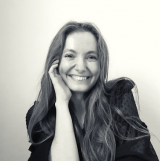 I believe content is the root of every marketing strategy. Inevitably, you'll be creating content with any GTM plan you have. But how do you stand out through content alone, when everyone else already knows the secrets of great content?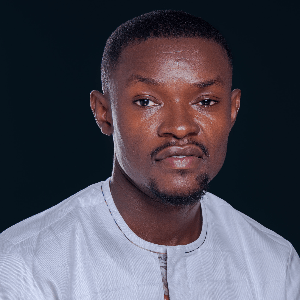 Victor Eduoh
B2B Content & Storytelling Strategist, Copywriter
With a storytelling approach, I help B2B SaaS businesses build authority-building SaaS content strategies & copywriting that drive growth. Book a call, and I'll show you how to use my unique Product-Led Storytelling framework to craft content/copy that engage & converts readers into users (not MQLs)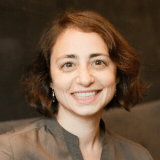 I have a background in journalism and writing, so it's not surprising that content has always been at the core of my approach to marketing. Being able to write effectively to reach your target audience is a huge asset in a competitive space. I'd love to talk about how content marketing can fit into your marketing strategy, as well as how to scale it.
I've worked in B2B SaaS Content marketing for well over 5 years. I can help you with content strategy, keyword research and tools, outline building, content processes, backlink building, scaling your content ops and building your team.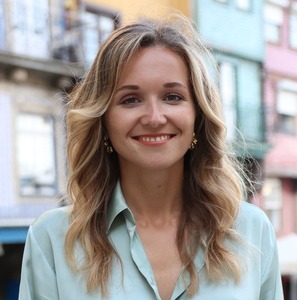 Katya Sivkova
B2B Marketing strategist | Helping SaaS companies scale🚀
I bring extensive experience in developing effective omnichannel content strategies and identifying the most impactful channels for distribution. I can help your startup achieve its goals by crafting compelling and engaging content that resonates with your target audience across various platforms.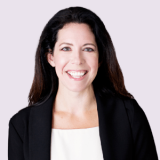 Content marketing continues to be the most resource-hungry approach to marketing. Even if it's the most effective for growing audience share, market share, and customer engagement. I can help you get clear about who your content marketing is for, how to attract and engage the right people, how to measure results and when to expect which milestones, and how to leverage content marketing for audience growth, new business growth, and customer engagement all at once.
How does it works?

Step 1.
Browse mentors
Browse through our list of mentors using the filters. Make sure to read their profiles and reviews in depth, and make your choice.

Step 2.
Send session request
Found the perfect mentor for you? Awesome, time to request a call. Tell them a bit about your situation, choose a time, and get it set on your calendar.

Step 3.
Get on 1:1 call
Time for the call, yay! Make sure you show up on time and prepared to make the most out of it. Pro tip: Ask your mentor if it's ok to record the screen so you can take notes later.
Why talk to a content marketing expert?
Content marketing's explosion in popularity has been replaced with a stark and sobering realization that everyone's doing it, and many are doing it extremely well. If you have not started content marketing yet you might think that you are too late, but I have good news for you.
It's not too late!
On the contrary, it's never been a better time to get started with content marketing if you know what you're doing and focus on channels that work for your business.
Yes, there is definitely a lot more competition than there used to be a few years back. With more than 2 million blog posts being created every day, the level of competitiveness is dramatically increased. But there are still many ways to succeed and drive growth using content marketing. You just might have to zig where all the others zag.
Lots of the "tricks" and best practices that you read about on blogs and watch on online courses are completely outdated and simply won't work anymore. In saturated markets taking the copycat approach is the surest way to failure. A strategic approach needs to be taken to succeed in content marketing in 2021. It's not enough to just "show up" with your blog and podcast. Everyone's doing that already.
To get the latest insight on what's working and what's not working in content marketing you need to talk directly to the "doers" are actually practicing content marketing at high-growth startups themselves.
And that's exactly where GrowthMentor becomes insanely useful.
Common Use Cases
View all
Frequently asked questions
Have a question you don't see here? Ask us on live chat!
We have a very detailed filter system for you to sort the mentors. Filters like areas of expertise, tools, language, price and industry.
Members can also post a help request and have mentors apply to help if they feel they are a good fit.
Then the third option is to just ask us! Give it a try right now and ask us on live chat 🙂
Three choices:
Skype
Zoom
Google Hangouts
Mentors and mentees are able to set their communication tools in their profile settings.
It is a good idea to connect with the other person once the session is accepted and the details are given. This ensures that the correct details were given and when it is time to start, you can start on time.
Here are some tips on how to get the maximum bang for your time on growth mentor calls.
Come into this with realistic expectations. They're mentors, not magicians.
Ask your mentor if they'd be cool with you recording your screen with Loom
Give contextual information to help paint the picture of your current situation.
Growth mentors will be asking you lots of questions, answer them as honest as possible.
Don't be afraid to push the boundaries of question asking. Be inquisitive. Stories are gold.
Don't feel pressure, just relax. There's no right/wrong way to do this. Avoid binary thinking.
Try to form mental patterns, especially if you speak with multiple mentors. Pay attention to metadata.
Embrace alternative views. Ask the mentors to play devil's advocate and challenge your assumptions.
Be friendly and authentic. If you're likable, the mentors will be your biggest supporters (even after the call is over).
Yup! Many of the mentors offer monthly coaching packages for members who want to really dive deep into a specific area.
Each mentor creates their own package so what they offer and the price vary from mentor to mentor. You can find their coaching info at the top of their profile.
Join the community
Enjoy the peace of mind that advice is always only one Zoom call away.