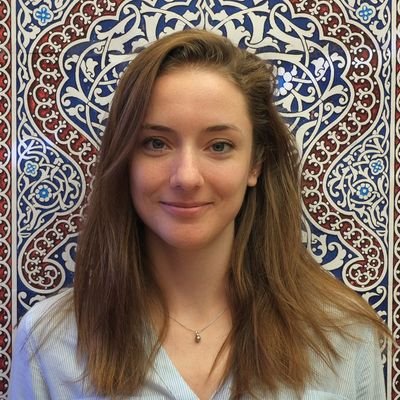 "Working as the sole marketer on a remote team can get a little lonely and before GrowthMentor I didn't have many people to bounce ideas off or help me clarify my thinking."
Hollie Youlden
Marketing Manager at EmailOctopus
In one sentence, describe yourself.
I'm the marketing manager for a SaaS startup – their first and only marketing hire – working alongside the founder and COO to drive growth for EmailOctopus.
Where did you go for advice before finding GrowthMentor?
I've always biased towards more structured learning, i.e. online courses, books etc. to get an ontology of what needs to be known, but read blogs, attend workshops, post on slack groups and, simply asking friends, to get a more focused, first-hand sense of what I need to dive deeper into.
Tell us about what you are currently working on.
As the sole marketer on the team, I'm always working on multiple projects across different channels and stages of the funnel. At the moment I'm heavily focused on content and producing high-quality, product-led blog articles to attract new users. I'm also on a mission to improve our onboarding process and ongoing customer comms to increase our activation and retention rates.
Before you learned about GrowthMentor, how did you deal with the challenges you faced?
Whenever I faced a new SaaS marketing challenge, I'd usually just Google whatever question I needed an answer to. I'm a member of a few different Facebook groups and follow a few SaaS and growth marketers on Twitter and LinkedIn – these channels would often provide new ideas to explore further. But any answers I found would be generic – they wouldn't necessarily answer my very specific question or address my unique pain point.
What ultimately compelled you to sign up to GrowthMentor?
My COO suggested I sign up as we wanted to speak to a specific mentor and GrowthMentor was the best platform to connect with him. We were planning a big SEO/content marketing project and wanted to speak to someone who had done what we were hoping to achieve before investing the time, money and resources in the project. But in those first three months with GrowthMentor, I was getting so much value out of the platform that we decided to extend to a year's subscription.
What's your favorite thing about GrowthMentor?
There's definitely more than just one! But what I really like about GrowthMentor is the access it gives you to knowledgeable, experienced, friendly mentors who genuinely want to help you and your business grow. It always surprises me how generous mentors are with their time and attention, especially given that many are doing this for free. It makes you feel good and appreciative, and it inspires you to do the same one day (when you've nipped your imposter syndrome in the bud and believe you could return the favour to others, of course :grimacing:).
As the sole marketer in the team, and as someone who joined the SaaS sector after 10 years in travel and tourism, I've often felt unsure of what I'm doing – whether I'm making the right decisions, taking the right actions. Knowing that I can reach out to a mentor at anytime and learn from their experience is reassuring. And it's been confidence building too, as mentors are just as generous with their supportive comments as they are with their time.
I also enjoy the sense of community and how mentors and mentees help each other out on the Slack channel. Plus, the diversity – you find yourself talking to people from all sorts of backgrounds, different parts of the world and working in different industries. There's just so many opportunities to learn from others.
Is there a specific session/mentor that stands out in your mind as super helpful?
Anthony English – he responded to a help request that I put out on the GrowthMentor platform. I had three sessions with him to pick apart a new affiliate onboarding sequence I was working on. And I enjoyed every one of them. He really helped me to see things from an affiliate's point of view and was really detailed with his feedback. I also appreciated his enthusiasm – he actually signed up to be an affiliate partner and created a video to show our other affiliates how it's done!
Based on things you've discussed in calls, do you have any results to tell us about?
I don't have results to share but I can say that after my GrowthMentor sessions so far, I've got a kick-ass affiliate onboarding email sequence that I'm really proud of; the resources and confidence needed to start interviewing customers with the JTBD framework (thanks Vassilena); a solid plan for starting a big SEO/content marketing project before the year is out (thanks Jake); and dozens of ideas for improving our ad campaigns.
How has GrowthMentor helped you?
GrowthMentor has helped me by connecting me with mentors who can address my specific pain points when it comes to growth marketing – as and when I need the help. Working as the sole marketer on a remote team can get a little lonely and before GrowthMentor I didn't have many people to bounce ideas off or help me clarify my thinking. I'd often give up on ideas if I had any pushback from the founder and COO as I didn't have the experience or confidence to argue my case. But talking to people who have done it themselves and have results and experience to share with me gives me that boost of confidence to push projects through any skepticism I might encounter.
What three adjectives would you use to describe GrowthMentor?
Valuable, supportive, inclusive (and a bonus adjective just because: inspiring)
Join the community
Enjoy the peace of mind that advice is always only one Zoom call away.