Talk to mentors from these amazing companies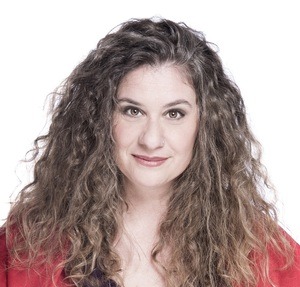 Anita Toth
Customer Retention/Churn Consultant
I help B2B companies increase their user retention by understanding the wants, needs and desires of their users. Using 20+ years of academic qualitative research, I help companies develop a feedback strategy to fully understand the goals their users have and to highlight those areas preventing their users from reaching those goals. This strategy ultimately increases retention, increases loyalty and increases revenues.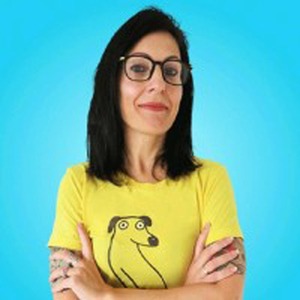 Rachael Pilcher
B2B + SaaS Conversion Copywriter at mightyfinecopy.com
Head copywriter at Mighty Fine Copy, and the writing half of micro-agency Roikit.io. As a customer research geek and brand differentiation enthusiast, I love to help companies get clarity with their messaging so they can develop a memorable online presence that attracts their ideal customers.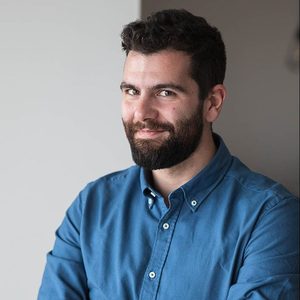 Aggelos Mouzakitis
SaaS Customer research, PLG and Pricing
Obsessed with Product-led Growth and Jobs-to-be-done Customer research, over 10 years of experience in various sectors with a particular appetite for productized services and SaaS businesses.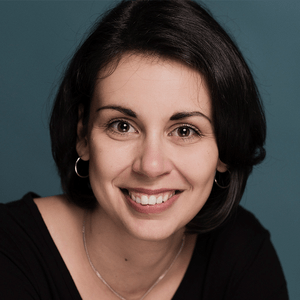 Vassilena Valchanova
Digital Strategist & Trainer - Passionate about Content Marketing and CRO
I've spent more than a decade in digital marketing, with a primary focus in e-commerce and SaaS. My last role at a B2C SaaS startup with more than 500,000 registered users. Then I decided to go solo and work as an independent consultant on other exciting projects - and I always like to see new ones! I have extensive experience using the Jobs-to-be-done methodology to execute product repositionings.
How Growth Mentor works?

Step 1.
Browse mentors
Browse through our list of +200 mentors using the filters. Make sure to read their profiles and reviews in depth, and make your choice.

Step 2.
Send session request
Found the perfect mentor for you? Awesome, time to request a call. Tell them a bit about your situation, choose a time, and get it set on your calendar.

Step 3.
Get on 1:1 call
Time for the call, yay! Make sure you show up on time and prepared to make the most out of it. Pro tip: Ask your mentor if it's ok to record the screen so you can take notes later.
Get advice on setting up a JTBD framework
Jobs-to-be-done is a framework for understanding why people do what they do.  To put things in perspective, the "job" in this framework is what customers are "hiring" a product or service to do for them.
There are two aspects to these jobs. The first, and the most obvious, is the functional aspect. For example, I'm buying a BBQ because I want to grill my meat on an open flame instead of cooking it in the oven.
The second aspect is emotional, which can further be broken into two separate dimensions, personal and social. In the example above, we could say an emotional aspect of the JTBD with a social dimension would be to impress friends and family.
By understanding the true motivations behind users, marketers can better position their products in crowded marketplaces. Compared to the classic buyer persona (e.g. customer is 30-33 years old, masters degree, owns a Dog and drives a Volvo), the JTBD framework is much more effective.
If you're using the jobs-to-be-done framework in your startup speaking to a growth mentor might be helpful. These JTBD experts can help you through some challenges, typical pitfalls and share some practical tips about tiny things (you won't read about on blogs) which can make a big difference.
You'll be able to talk about:
Starting out with jobs-to-be-done
Interviewing users and figuring out how to categorize the jobs
How to hire a consultant to conduct JTBD research
Common Use Cases
View all
Frequently asked questions
Have a question you don't see here? Ask us on live chat!
We have a very detailed filter system for you to sort the mentors. Filters like areas of expertise, tools, language, price and industry.
Members can also post a help request and have mentors apply to help if they feel they are a good fit.
Then the third option is to just ask us! Give it a try right now and ask us on live chat 🙂
Three choices:
Skype
Zoom
Google Hangouts
Mentors and mentees are able to set their communication tools in their profile settings.
It is a good idea to connect with the other person once the session is accepted and the details are given. This ensures that the correct details were given and when it is time to start, you can start on time.
Here are some tips on how to get the maximum bang for your time on growth mentor calls.
Come into this with realistic expectations. They're mentors, not magicians.
Ask your mentor if they'd be cool with you recording your screen with Loom
Give contextual information to help paint the picture of your current situation.
Growth mentors will be asking you lots of questions, answer them as honest as possible.
Don't be afraid to push the boundaries of question asking. Be inquisitive. Stories are gold.
Don't feel pressure, just relax. There's no right/wrong way to do this. Avoid binary thinking.
Try to form mental patterns, especially if you speak with multiple mentors. Pay attention to metadata.
Embrace alternative views. Ask the mentors to play devil's advocate and challenge your assumptions.
Be friendly and authentic. If you're likable, the mentors will be your biggest supporters (even after the call is over).
Yup! Many of the mentors offer monthly coaching packages for members who want to really dive deep into a specific area.
Each mentor creates their own package so what they offer and the price vary from mentor to mentor. You can find their coaching info at the top of their profile.
Join the community
Enjoy the peace of mind that advice is always only one Zoom call away.