Talk to mentors from these amazing companies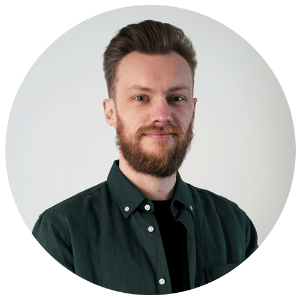 Nicolas Moulin
Email Marketing for Fashion Brands - Partner @ Seven to One
I have managed accounts with more than 300k € per month of spend in various platform, such as Facebook, Google, Linkedin, Pinterest, and more. I can audit your account to understand how your campaigns are structured and build a funnel according to your audience and goals. I can also assess you on the creative side, to find the best ad possible to run.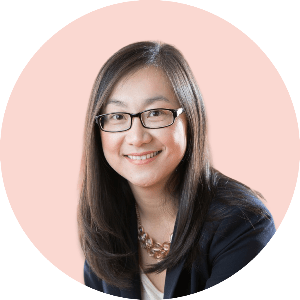 I've built an award-winning in-house team based on scalable paid search strategies. I can help show you how to leverage this channel most effectively for your business.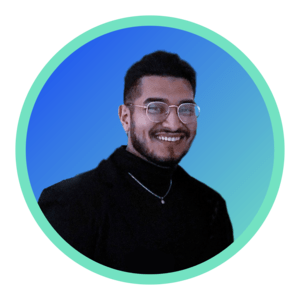 Luis Camacho
Founder @ Fantom & GetAds | Paid Media Specialist @ MWI
Have worked on hundreds of accounts for companies of varied sizes. Experienced in multiple ad platforms but have spent the most on Google (Search, Display, YouTube), Facebook/Instagram, and LinkedIn. Love testing to quickly drive key learnings and then invest in additional campaigns to scale up what's generating exquisite results. Serious about driving results? Let's chat.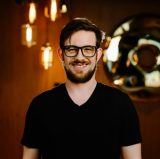 I've created and executed full-funnel strategy plans as a junior analyst up to senior manager. I've designed company processes for successful +ve ROI PPC campaigns scaling & optimization. I've worked with small-budget lean startups, to $100k+/mo corporate organisations, spending $10MM+ in my career so far across Facebook, Google, LinkedIn, Microsoft, Twitter, Reddit, Quora, Apple Ads, Snapchat, BuySellAds and more.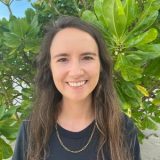 I have experience managing global multi-million ad spend budgets across different verticals and channels. Including Facebook, Instagram, Google, Bing, Apple Search, DV360, Criteo, YouTube, Spotify and more. I also have experience using FB management platforms such as Smartly. With years of experience running ads with high budgets, it's safe to say I have tried and tested everything. I can help you to optimise your paid campaigns and improve your return on investment.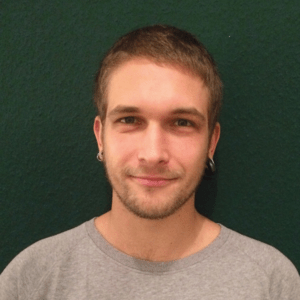 Marcus Burke
Growth Opportunities for Subscription & Gaming Apps | Paid Acquisition, ASO, CRO, Product Experiments 📈
𝟏𝟎+ 𝐲𝐞𝐚𝐫𝐬 𝐞𝐱𝐩𝐞𝐫𝐢𝐞𝐧𝐜𝐞 𝐢𝐧 𝐨𝐩𝐞𝐫𝐚𝐭𝐢𝐯𝐞 𝐩𝐞𝐫𝐟𝐨𝐫𝐦𝐚𝐧𝐜𝐞 𝐦𝐚𝐫𝐤𝐞𝐭𝐢𝐧𝐠 (𝐰𝐢𝐭𝐡 𝐚 𝐟𝐨𝐜𝐮𝐬 𝐨𝐧 𝐏𝐚𝐢𝐝 𝐒𝐨𝐜𝐢𝐚𝐥), 𝐬𝐭𝐫𝐚𝐭𝐞𝐠𝐲 𝐚𝐧𝐝 𝐜𝐡𝐚𝐧𝐧𝐞𝐥 𝐦𝐢𝐱. On top I've implemented & optimized influencer marketing, user generated content (UGC) & paid content strategies to fuel user acquisition.
How does it works?

Step 1.
Browse mentors
Browse through our list of mentors using the filters. Make sure to read their profiles and reviews in depth, and make your choice.

Step 2.
Send session request
Found the perfect mentor for you? Awesome, time to request a call. Tell them a bit about your situation, choose a time, and get it set on your calendar.

Step 3.
Get on 1:1 call
Time for the call, yay! Make sure you show up on time and prepared to make the most out of it. Pro tip: Ask your mentor if it's ok to record the screen so you can take notes later.
Get advice from PPC experts
Get help making the right choices about investing in social ads (Facebook, Instagram, LinkedIn, Quora, Reddit), Google Search, and Display (GDN, YouTube) – no matter if you spend $200 or $500K a month.
Speak with PPC experts that have worked with companies across different industries and budget sizes and have extensive experience in PPC for all user stages, from acquisition to re-engagement. Many of the mentors on GrowthMentor have managed accounts with more than $500,000 per month of spend in various platforms and would be happy to audit your account to understand how your campaigns are structured and help you build a funnel according to your audience and goals.
Another common use case of speaking to a PPC expert on GrowthMentor is to get an unbiased assessment of the creative side. With some of the latest changes in PPC platform algorithms the past few years, it's never been more important than now to iterate and constantly test the creatives you run (aka your ads).
Common Use Cases
View all
Frequently asked questions
Have a question you don't see here? Ask us on live chat!
Make the most out of your paid ads by talking to experts with years of experience.
You're considering outsourcing your PPC to an agency or freelancer but just aren't sure
You've got a few PPC campaigns running with decent conversions but want a quick audit in realtime of how everything's structured
You're at an intermediate level but would love to get a live tutorial on how to balance multiple ad platforms like Quora, FB, and Google Ads
You're thinking of offering PPC services yourself and want a bit of career advice from those that have "been there and done that."
You're not happy with your ROAS (return on ad spend) and you want to troubleshoot in real-time with vetted PPC experts
You're looking for second opinions on your ad copy
We have a very detailed filter system for you to sort the mentors.  Filters like areas of expertise, tools, language, price and industry.
Members can also post a help request and have mentors apply to help if they feel they are a good fit.
Then the third option is to just ask us!  Give it a try right now and ask us on live chat 🙂
Three choices:
Skype
Zoom
Google Hangouts
Mentors and mentees are able to set their communication tools in their profile settings.
It is a good idea to connect with the other person once the session is accepted and the details are given. This ensures that the correct details were given and when it is time to start, you can start on time.
Here are some tips on how to get the maximum bang for your time on growth mentor calls.
Come into this with realistic expectations. They're mentors, not magicians.
Ask your mentor if they'd be cool with you recording your screen with Loom
Give contextual information to help paint the picture of your current situation.
Growth mentors will be asking you lots of questions, answer them as honest as possible.
Don't be afraid to push the boundaries of question asking. Be inquisitive. Stories are gold.
Don't feel pressure, just relax. There's no right/wrong way to do this. Avoid binary thinking.
Try to form mental patterns, especially if you speak with multiple mentors. Pay attention to metadata.
Embrace alternative views. Ask the mentors to play devil's advocate and challenge your assumptions.
Be friendly and authentic. If you're likable, the mentors will be your biggest supporters (even after the call is over).
Yup!  Many of the mentors offer monthly coaching packages for members who want to really dive deep into a specific area.
Each mentor creates their own package so what they offer and the price vary from mentor to mentor.  You can find their coaching info at the top of their profile.
Join the community
Enjoy the peace of mind that advice is always only one Zoom call away.