Talk to mentors from these amazing companies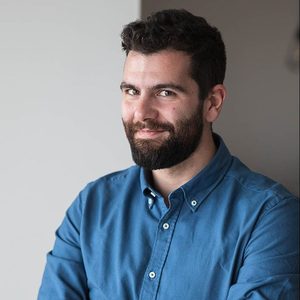 Aggelos Mouzakitis
SaaS Customer research, PLG and Pricing
Whether you are launching your first SaaS product or you are a serial startup founder, you should plan your go-to-market strategy beforehand. It is the basis of reaching your potential buyers at the right moment and turning them into loyal users.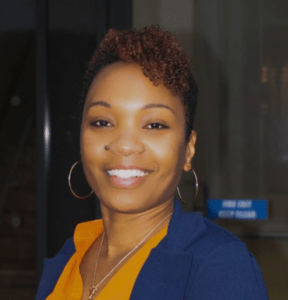 I love working with early-stage businesses to help them work out the best go-to-market strategies and iterate a product to become the solution their audience needs.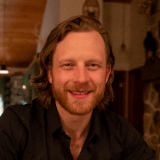 Nick Schwinghamer
Former Director of Growth, Operations and Partnerships at Shopify
In my career I've help bring numerous products to market, focused on driving user awareness, adoption and success. I've launched brand new products, every size of feature update and helped migrate hundreds of thousands of customers to new solutions quickly and effectively to technical and non-technical audiences. From full fledged, multi-faceted campaigns to pricing models and marketing tactics and everything in between - let's dive in.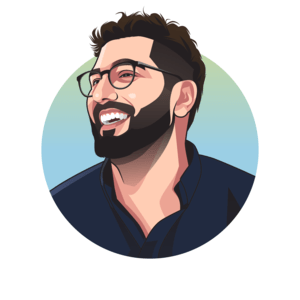 Umit Eroglu
B2B Growth Executive / Entrepreneur
Knowing who your customers are and how to best approach them can make or break any business idea. I have experience in defining and executing go-to-market strategies and have various tricks up my sleeve that can help you with your GTM strategy.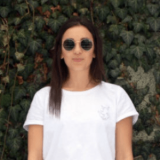 I have worked alongside many product managers and founders to develop strong GTM plans with a focus on long term growth to ensure we don't just see a spike on launch day, but sustained acquisition. Most recently, I launched Linkpop by Shopify. Check it out here: https://www.producthunt.com/posts/linkpop-by-shopify.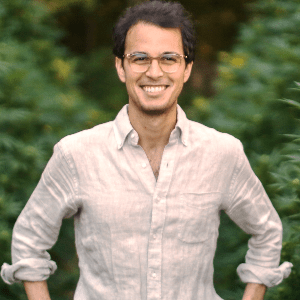 Hudson Gaines-Ross
CEO | CPG, DTC & Wholesale Specialist
I have 10 years of go-to-market strategy experience whether boot strapped or well-funded. It all starts with the problem you're trying to solve and whether you have product market fit. Most founders have trouble thinking through the steps before, during and after your launch in market. I'd love to help you here.
How does it works?

Step 1.
Browse mentors
Browse through our list of mentors using the filters. Make sure to read their profiles and reviews in depth, and make your choice.

Step 2.
Send session request
Found the perfect mentor for you? Awesome, time to request a call. Tell them a bit about your situation, choose a time, and get it set on your calendar.

Step 3.
Get on 1:1 call
Time for the call, yay! Make sure you show up on time and prepared to make the most out of it. Pro tip: Ask your mentor if it's ok to record the screen so you can take notes later.
Why talk to a go to market strategy mentor?
One of the most popular use cases of speaking to a growth mentor is to get feedback on your go-to-market strategy, which is the "action plan" on how to bring a product to market.
Many of the mentors on GrowthMentor have been through the process of bringing products to market. Some successful, and some not. Regardless, being able to leverage their insights can help guide you away from the pitfalls that trip up most entrepreneurs when it comes time to create a go-to-market strategy.
Things they can advise you on:
Choosing which marketing channels to experiment with first
Creating pre-launch buzz
How to approach positioning to avoid head-on collisions with competitors that are too big to beat
Common Use Cases
View all
Frequently asked questions
Have a question you don't see here? Ask us on live chat!
The only people who know what it's like to build a company from nothing are the ones who have done it for themselves.
It takes discipline and resourcefulness and even if you have that there are going to be surprises on the way that will catch you off-guard.
The best way to plan for the journey ahead is to talk to the people who have walked the same path and can give you advice on situations that you may face. Find your way forward by talking to the mentors that have bootstrapped their way to seven figures on a shoestring.
When you're just getting started, giving away a portion of your business for some cash may be necessary to grow, but anyone who's done it knows that it hurts.
But with the right idea you may be able to find the capital you need without giving away equity.
Talk to a resourceful growth mentor who can help you find ways to get cash in the door quickly and cut down your expenses to what's really essential. Find profit early and make every dollar you give out work for you.
Bootstrapping often means keeping your startup lean, running at minimum cost, and maximizing the return on every dollar spent.
Seasoned entrepreneurs who have bootstrapped their own startups will be able to help you find and leverage the right tools to save you time, money and resources. They'll also have worked with several freelancers/agencies that they can recommend to help you find quality work from affordable sources.
Is your business at the right stage to start looking for outside investment? Do you understand the implications of tying your startup's future to the needs of your investors?
Raising money is more than just a check that gives your business liquidity, it has implications that extend from how quickly you need to scale to how soon you plan to exit.
A mentor can help you evaluate whether external funding is something you should consider or if maybe it's better to grind it out until your business is in a better position to scale.
Sometimes boiling your product idea down to its Minimum Viable Product is a quick way to get it to market quickly and start bringing in some cash.
But what features are essential, and which will cost you more time and development money keeping you away from the customers you could be selling to now?
Talk to someone who can give you feedback on your product's development, and what you need before you can realistically expect to start selling it to customers in a way that you can afford.
Three choices:
Skype
Zoom
Google Hangouts
Mentors and mentees are able to set their communication tools in their profile settings.
It is a good idea to connect with the other person once the session is accepted and the details are given. This ensures that the correct details were given and when it is time to start, you can start on time.
Here are some tips on how to get the maximum bang for your time on growth mentor calls.
Come into this with realistic expectations. They're mentors, not magicians.
Ask your mentor if they'd be cool with you recording your screen with Loom
Give contextual information to help paint the picture of your current situation.
Growth mentors will be asking you lots of questions, answer them as honest as possible.
Don't be afraid to push the boundaries of question asking. Be inquisitive. Stories are gold.
Don't feel pressure, just relax. There's no right/wrong way to do this. Avoid binary thinking.
Try to form mental patterns, especially if you speak with multiple mentors. Pay attention to metadata.
Embrace alternative views. Ask the mentors to play devil's advocate and challenge your assumptions.
Be friendly and authentic. If you're likable, the mentors will be your biggest supporters (even after the call is over).
Join the community
Enjoy the peace of mind that advice is always only one Zoom call away.