Talk to mentors from these amazing companies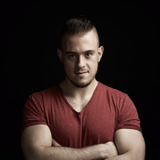 Kevin Indig
Director of SEO at Shopify
I have over ten years of experience in technical, large-scale, and on-page SEO. I would count link building more as Content Marketing, but that, of course, can also be considered SEO. I was able to gain fundamental leadership experience in leading teams of over 30 people in my career, work with the C-suite, and on several international SEO strategies. Part of that is structuring teams, evangelizing SEO throughout the organization, and aligning with important stakeholders.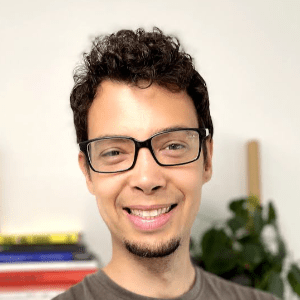 Happy to give you advice in SEO strategy, hiring, career development, keyword research, tools, technical SEO or just to bounce off ideas or sense check your top-level plans.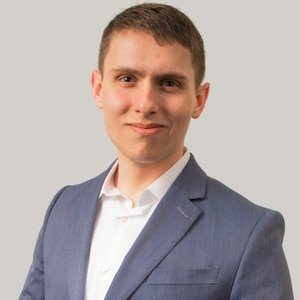 Austin Mullins
Enterprise SEO & Content Marketer | Founder @ Conversion Media
Success in SEO is a function of a solid content marketing strategy, the ability to acquire high-value links, and an understanding of the technical side to help Google understand the assets you're creating. Before booking a call with me, send me your URL. I'll take a look at your site, run it through Ahrefs and do a crawl to see if I can help you make sure immediate improvements!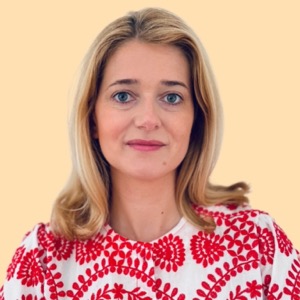 Through the years of using SEO as the main revenue growth channel at multiple companies, I have developed a successful framework that consists of an SEO and website audit, keyword research, link-building strategy, and content strategy. With my help, we will bring your organic traffic to the next level. Send me your URL before the call. I will identify some low-hanging fruits that you will be able to implement directly after our call.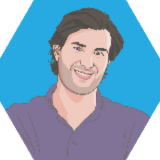 With more than 8 years inside the SEO industry I have been scaling the organic presence of several websites including Workable, Revolut and Peanut. My recent milestone is going from 300 monthly organic users to 1.4M monthly organic users in just 9 months! Let's talk about exponential organic growth.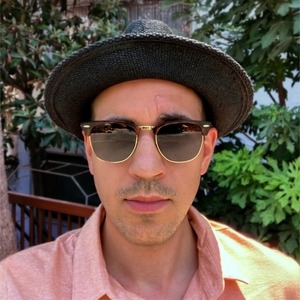 Kuba Serafinowski
Technical SEO Lead @ PMI | Independent SEO consultant | Ex SEO @ allegro (#1 ecommerce in PL)
No matter the difficulty of your project, I'll be able to help. SEO strategy, technical issues, content, or tricks to help Google elevate you. Send me your domain(s) and your main issue and I'll give advice on what to do short, medium, and long-term.
How does it works?

Step 1.
Browse mentors
Browse through our exclusive database of vetted SEO mentors. Read their profiles and reviews in depth, and make your choice.

Step 2.
Send session request
Found the perfect SEO mentor for you? Tell them a bit about your situation, choose a time, and get it set on your calendar.

Step 3.
Get on 1:1 call
Show up on time and prepared to make the most out of it. Ask questions, get advice, and get unstuck.
Why talk to a SEO mentor?
There's a lot of misinformation regarding SEO. Some are even saying that SEO is dead, but this couldn't be any further from the truth. Google's algorithm is still largely based on the same exact principles.
Evergreen Principles of SEO:
Create excellent content
Make sure it loads fast and is crawlable
Build high quality baclinks
This is a total over-simplification of SEO, but better to over-simplify than to over-complicate which results in paralysis by analysis.
Talking to an SEO mentor can help you find the golden balance and get you in the right mindset to execute your SEO campaigns with more confidence.
Common Use Cases
View all
Frequently asked questions
Have a question you don't see here? Ask us on live chat!
If you are spending too much time reading SEO blogs and just want to talk to an expert
It's always great to want to educate yourself but be mindful of the point of diminishing returns from self-education. There comes a point where you need to start putting theory to practice and testing things for yourself. No amount of reading blog posts can replace the insights you'll get from building content experimentation with SEO techniques.
But this is a lot easier said than done. Experimenting with SEO requires in a meaningful way requires that you already have a site (preferably more) up and running and a solid baseline understanding of how things work.
By talking to a SEO expert online you can leverage the learnings of others on-demand and apply their learnings to your SEO strategy in real-time.
If you are considering restructuring something major e.g. URL hierarchy and want a second opinion
There are certain technical decisions that can have a major effect on your rankings and user experience for months and years to come. For example, during site migrations and changing of URL hierarchy.
If you're torn between two or three different options on how to proceed with major technical SEO decisions, why not talk to a SEO expert and get their take?
If you are working with a SEO agency and want a 3rd party audit of their work
SEO is a multi-billion dollar industry with thousands of agencies that will tell you anything you want to hear in order to get you onboard as a client. Unfortunately over-promising and underdelivering is a common trademark of this industry. Talking to a growth mentor is a great idea if you're currently using a SEO agency and want a quick 3rd party independent audit from an expert on how they're doing.
If you want a real-time sparring partner while doing keyword research
Proper keyword research is a balancing act between keyword volume, competitiveness index, the intent behind the query, and many other variables. While tools like Ahrefs and Semrush are helpful, there is no programmatic AI driven way to replace the impact of human judgment. Keyword research is an art.
We have a very detailed filter system for you to sort the mentors.  Filters like areas of expertise, tools, language, price and industry.
Members can also post a help request and have mentors apply to help if they feel they are a good fit.
Then the third option is to just ask us!  Give it a try right now and ask us on live chat 🙂
Three choices:
Skype
Zoom
Google Hangouts
Mentors and mentees are able to set their communication tools in their profile settings.
It is a good idea to connect with the other person once the session is accepted and the details are given. This ensures that the correct details were given and when it is time to start, you can start on time.
Here are some tips on how to get the maximum bang for your time on growth mentor calls.
Come into this with realistic expectations. They're mentors, not magicians.
Ask your mentor if they'd be cool with you recording your screen with Loom
Give contextual information to help paint the picture of your current situation.
Growth mentors will be asking you lots of questions, answer them as honest as possible.
Don't be afraid to push the boundaries of question asking. Be inquisitive. Stories are gold.
Don't feel pressure, just relax. There's no right/wrong way to do this. Avoid binary thinking.
Try to form mental patterns, especially if you speak with multiple mentors. Pay attention to metadata.
Embrace alternative views. Ask the mentors to play devil's advocate and challenge your assumptions.
Be friendly and authentic. If you're likable, the mentors will be your biggest supporters (even after the call is over).
Yup!  Many of the SEO mentors offer monthly coaching packages for members who want to really dive deep into a specific area.
Each mentor creates their own package so what they offer and the price vary from mentor to mentor.  You can find their coaching info at the top of their profile.
Join the community
Enjoy the peace of mind that advice is always only one Zoom call away.