Talk to mentors from these amazing companies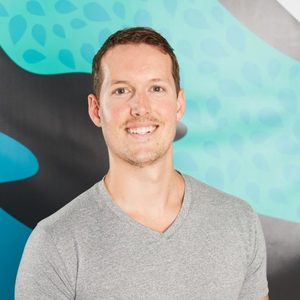 Casey Hill
Head of Growth at Bonjoro
Casey is a growth veteran, with over a decade of experience in helping software companies scale fast. Whether it's garnering millions of views on Quora and Linkedin, or pioneering new growth levers (like booking his team on hundreds of podcasts in 2020), Casey is always looking for creative and value-led ways to grab attention and break from the mold.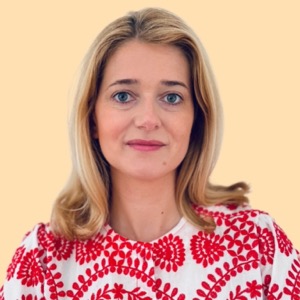 Independent if it's improving acquisition, conversions, sales, product adoption or engagement, I will help you identify best opportunities to grow your business. And if you are looking to improve the accountability and focus on results across your company then the Objectives and Key Results (OKRs) are the way to go! I have experience working with OKRs at Google and I have successfully implemented the framework from scratch at several startups. I would be glad to guide you through the process.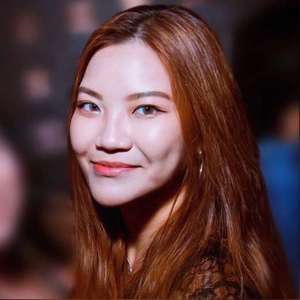 Nicole Chin
Growth | eCommerce | edTech
I've done it all. Bootstrapped, ideation and prototyping, growth stages, failures... I've led several growth and marketing teams to a min of $4mil and max of $100mil in revenue. The one indisputable trait that you must have as a growth marketer is a growth mindset. And secondly, the practice of continuous experimentation. I cover Paid Acquisition, Engagement Marketing, CRM, Email Marketing and Content Marketing.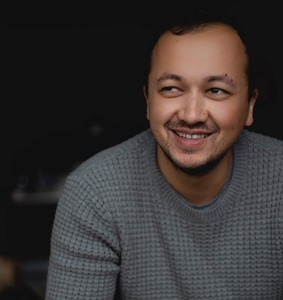 Rabin Nuchtabek
Head of Growth @ NGRAVE 🤖| ⚡Web3/ DAO/ Crypto / NFT's
Need help in accelerating some parts of your business? I will help you with finding quick wins & experiments that you can run. Or I can help you with implementing the framework & prioritization. The framework that I work with- AAARRR: Awareness, Acquisition, Activation, Retention, Revenue, Referral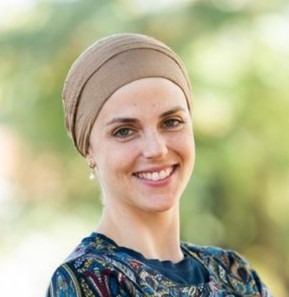 Eden Bidani
Conversion Copywriter | Marketing & Acquisition Strategist
You don't always need a deep Google Ads budget or guerilla marketing tactics to capture your audience's attention and get them to sign up or buy. We'll investigate where your audience hangs out and use both online-and-offline marketing tactics to help drive you solid growth.

I've helped scale B2B SaaS companies from <10k MRR to multi-million ARR using growth systems, inbound channels, performance marketing, and sustainable practices.
How does it works?

Step 1.
Browse mentors
Browse through our list of growth marketing experts using the filters. Make sure to read their profiles and reviews in depth, and make your choice.

Step 2.
Send session request
Found the perfect growth marketing expert for you? Awesome, time to request a call. Tell them a bit about your situation, choose a time, and get it set on your calendar.

Step 3.
Get on 1:1 call
Time for the call, yay! Make sure you show up on time and prepared to make the most out of it. Pro tip: Ask your mentor if it's ok to record the screen so you can take notes later.
Why talk to a growth marketing mentor?
GrowthMentor is the only mentorship platform on the internet with a niche focus on growth marketing. We felt growth marketers deserved it, because let's face it, growth marketing is extremely demanding.
On the one hand, there are the required classic marketing soft skills that all marketers need, and on the other hand, there are the technical skills that are relentlessly being layered on top of job descriptions. The expectations being placed on new hires are approaching a stage where the situation has become quite comical. Python, javascript, Facebook ads, Google ads, viral loops, growth loops, branding & positioning, and the list goes on and on…
Any blog post you'll read about "how to learn growth marketing" will harp on about the importance of being T-shaped. That's great and all, but there's no point in becoming T-shaped for the sake of being T-shaped. If you're not applying what you're learning you're going to forget it at some point. It's the same with learning a foreign language.
Being T-shaped is awesome, but become T-shaped as a result of learning new things that are required to learn in order to reach your short term goals. Let it happen naturally. For example, don't try to learn Google Ads and Facebook ads until mastering the fundamentals of conversion rate optimization and have a product worth spending money on ads to send traffic to.
And one last thing, nobody else is going through exactly the same challenges as you. You're 100% unique. And that's the real advantage of this platform. It's the 1:1 nature of actually speaking to a growth marketing expert that's been in your shoes before. The advice you'll get will be 100% unique to YOUR situation, something that can never happen be replicated through taking a course (even the fancy ones like Reforge, CXL, and Demandcurve) or by reading blog posts.
Common Use Cases
View all
Frequently asked questions
Have a question you don't see here? Ask us on live chat!
Once you sign up you can filter mentors by their job title, the tools they use, or their areas of expertise to find the perfect match for you OR post a help request with your issue and they apply to help.
We have an in-app scheduling system that you'll use to request the session and once they approve it, you meet via Zoom, Skype or Hangouts.
Simples.
Here are some ideas for inspiration:
If you're not sure what growth marketing is and want to have it explained to you 1:1 by a pro
If you want to brainstorm creative out-of-the-box marketing tactics with growth marketing experts
If you want a second opinion on your growth hacking idea before you implement it
If you want help prioritizing your growth ideas using a scalable framework
If you need technical implementation assistance from a technical growth marketer
We have a very detailed filter system for you to sort the mentors. Filters like areas of expertise, tools, language, price and industry.
Members can also post a help request and have mentors apply to help if they feel they are a good fit.
Then the third option is to just ask us! Give it a try right now and ask us on live chat 🙂
Three choices:
Skype
Zoom
Google Hangouts
Mentors and mentees are able to set their communication tools in their profile settings.
It is a good idea to connect with the other person once the session is accepted and the details are given. This ensures that the correct details were given and when it is time to start, you can start on time.
Here are some tips on how to get the maximum bang for your time on growth mentor calls.
Come into this with realistic expectations. They're mentors, not magicians.
Ask your mentor if they'd be cool with you recording your screen with Loom
Give contextual information to help paint the picture of your current situation.
Growth mentors will be asking you lots of questions, answer them as honest as possible.
Don't be afraid to push the boundaries of question asking. Be inquisitive. Stories are gold.
Don't feel pressure, just relax. There's no right/wrong way to do this. Avoid binary thinking.
Try to form mental patterns, especially if you speak with multiple mentors. Pay attention to metadata.
Embrace alternative views. Ask the mentors to play devil's advocate and challenge your assumptions.
Be friendly and authentic. If you're likable, the mentors will be your biggest supporters (even after the call is over).
Full disclaimer- there are no silver bullets for Growth, so we can't make any false promises.
If you have a growth mindset and are looking to connect with various experienced individuals and learn from them, you will get value from this platform.
We have a great filtering system and you can also post a help request for the mentors to apply to you. We are always around on live chat to help you with your selection as well.
GrowthMentor is a GIVE FIRST platform.
This policy literally enforces that.
This allows members to get access to high level advice at no extra cost.
If an extremely experienced mentor comes on to the platform with a super impressive resume, they will do their first few calls for free – so even bootstrapped startups can get on a call with them.
With all of that being said, we do believe that mentors should be able to choose if they want to be reimbursed for the time after they get their feet wet and get some experience under the belt.
Yes. If it's not for you, simply cancel your membership within 14 days and contact support for a full refund. Note that refunds are not possible if you've scheduled any calls or have breached our terms of service.
Join the community
Enjoy the peace of mind that advice is always only one Zoom call away.