What is Lifecycle Marketing?
Lifecycle marketing is a comprehensive marketing approach focusing on customer satisfaction throughout the entire customer experience, from research to purchase and post-purchase support.
The concept of lifecycle marketing entails using mixed tactics to foster strong relationships with a customer at each stage of a marketing lifecycle with the final goal of turning a customer into a loyal brand advocate.
At each stage of the marketing life cycle, a prospect or then a customer receives content that perfectly resonates with their needs and preferences at the particular stage of the buying process. This is done to guide and encourage prospects or customers to move from one stage to another.
Stages of Lifecycle Marketing
Customer lifecycle marketing can be divided into several stages, from initial brand awareness to post-sale follow-up. Here are the basic 7 stages, though some companies can reduce or increase the number of stages.
Awareness
The first stage is attracting attention to your product or service. This is the first touchpoint of your potential customers with your business. A company attracts visitors to its website by using search engine optimization and Pay-Per-Click (PPC) ads. At this point, a business knows nothing or little about its potential leads and needs to collect information to get them engaged.
Engagement
At this stage, a prospect gets actively involved and learns more about a product/service. Visitors can sign up for your email list, leave their phone number for the SMS series, start following you on social media, or continue scrolling your page.
Nurture
The next step of the marketing life cycle is nurturing your leads to push them closer to conversion. During this stage, potential customers receive relevant information via emails, SMS, social media, or chatbots. A company sends non-pushy offers and promotions personalized to visitors' needs. Email marketing automation and social media moderation are useful at this stage, as they enable more effective personalization and help to build relationships with potential customers.
Conversion 
The core stage of any lifecycle marketing campaign is when a person clicks a purchase button. The buying process should be seamless and intuitive. This stage isn't about promoting your brand but making a visitor or lead become your new satisfied customer with no sweat. During the step of conversion, companies use such tactics as cart and browse abandonment recovery.
Support
This post-purchase stage is crucial for building long-term relationships with customers. During this stage, companies provide walkthroughs for their products if needed. Also, brands make customers feel valued and welcome to ask any questions, as well as sort out any issues with returns and refunds.
Fostering relationships
Another essential stage of lifecycle marketing is keeping customers engaged after a purchase. This stage best describes the values of customer lifecycle marketing of building trustworthy relationships and turning customers into loyal brand advocates. During this step, companies pamper their customers with loyalty programs, and bonus cards, as well as upsell and cross-sell products. After this stage, customers become a part of the community by sharing their feedback, leaving links to a website, and recommending a brand to their friends and relatives.
Winback
This stage is aimed at turning lost customers back into a brand. A company uses win-back and special return offers to remind customers about a brand. It's crucial to find out the reason why a customer stopped turning to a brand and solve their experience issue.
Benefits of lifecycle marketing
Businesses use lifecycle marketing campaigns to retain customers and build trust-based relationships. Customer lifecycle marketing can bring a number of benefits such as:
Improved customer value
With a marketing life cycle approach, companies can prolong customer-brand relationships. Long-term customers are customers with high lifetime value. In other words, they bring more revenue to a business, as they are more likely to trust and buy from a brand.
Better brand image
Lifecycle marketing campaigns are long-run tactics based on building trust. Due to this approach, customers return to a brand that values their needs at each stage of the buying process. It is essential for an effective marketing strategy to win back a lost customer. So even if a customer had a bad experience, a company will do everything to regain the customer's trust and save the brand image.
Boosted conversion rates
The personalized strategies used for lifecycle marketing lead to easier conversion from a prospect into a customer, as well as from a customer to a loyal long-term customer.
Higher customer satisfaction
Lifecycle marketing campaigns imply better communication, non-aggressive and more personalized marketing techniques. As a result, customers are more satisfied with a brand focusing on their individual preferences.
More brand advocates
When customers feel valued at every step of their buying journey – even when they're still window-shopping while choosing a product or after they've purchased it – they start loving and trusting a brand. Customers become long-term customers. And long-term customers turn into brand advocates passing the word about the brand they like.
What is lifecycle marketing strategy? 
A lifecycle marketing strategy aims at acquiring an engaged and loyal customer base by providing customers with the greatest value at each touchpoint of the purchase journey.
Each stage of the marketing life cycle has its peculiar tactics to meet the needs of customers and reel them to the next stage.
Lifecycle marketing strategy tactics and examples
Welcome sequences
After a prospect signs up for a newsletter or creates an account, a brand sends a welcome email for a prospect to feel valued. Communication can get personalized from this early stage and get more tailored after each interaction with a website. The welcome sequence can be supported with contextual personalized follow-up recommendations.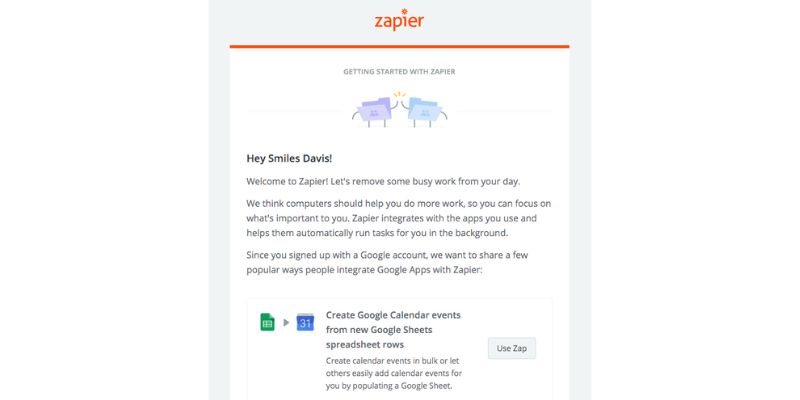 Newsletters
Newsletter emails with relevant links are a great means to keep both prospects and loyal customers engaged. Customers value useful content from brands.
Cart abandonment emails
Sending a prospect a reminder about abandoned cart works. It shows that a company cares about the purchasing process. These types of emails can also be combined with personalized recommendations.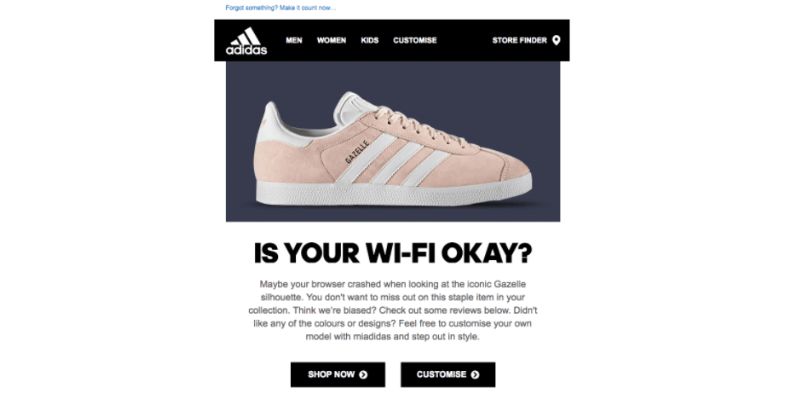 Promotional mobile push notifications
For lifecycle marketing campaigns it's common practice to send personalized special offers via mobile push notifications. However, segmentation should be scrupulous so that someone who paid the full price won't receive a discount for the same product afterward.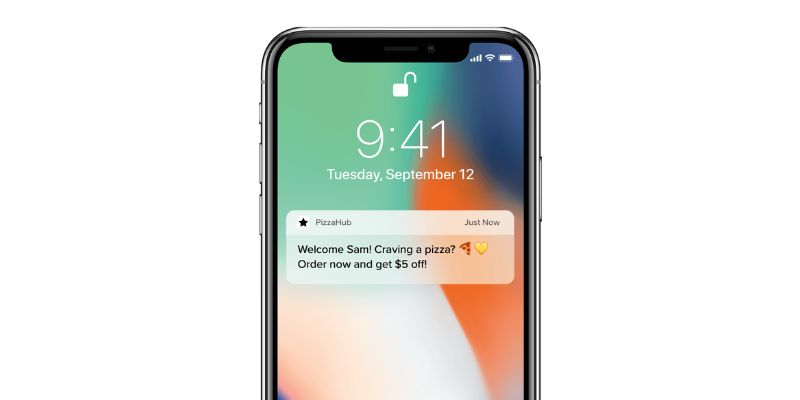 Replenishment reminders
As one of the goals of lifecycle marketing is to keep long-term customers returning for more, sending replenishment reminders is a great tactic. This approach works best with products that need to be restocked regularly, like makeup, supplements, contact lenses, household supplies, and others.
Personalized upsells and cross-sells
A brand can use special personalized offers via emails, messages, push notifications, and social retargeting. Returning customers are easier to convert. Customers receive recommendations for upsells and cross-sells uniquely tailored to their preferences.
Loyalty programs
Long-term customers want to feel valued more than one-time buyers. Loyal customers are part of the community and enjoy receiving special perks from a brand.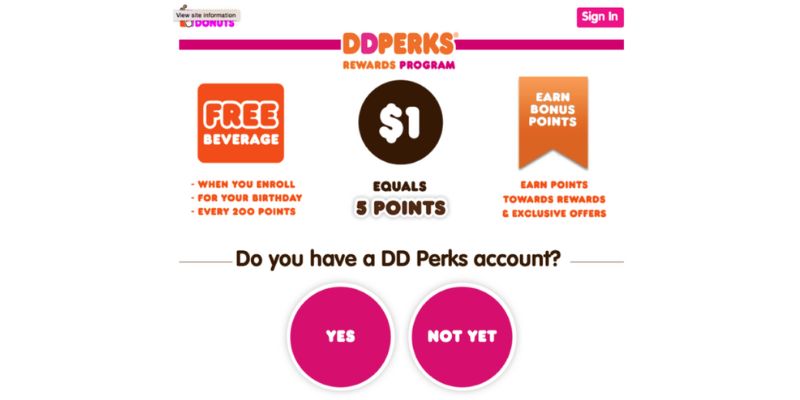 All in all, understanding the individual stages of the customer lifecycle is crucial for effective marketing. However, it is equally important to ensure that the entire journey through the funnel functions properly as a whole. Begin by mapping out the customer cycle for your different segments and start effectively managing the people you bring into the funnel.
Frequently Asked Questions
The main pillars of lifecycle marketing typically include awareness, interest, desire, action, and loyalty, but businesses can modify and tailor them to their specific needs.
Lifecycle Marketing in B2B and B2C differs in terms of audience, sales cycle, communication channels, and messaging. B2B Lifecycle Marketing aims to build long-term relationships with other businesses and relies on personal selling, networking, and referrals, while B2C Lifecycle Marketing is focused on building transactional relationships with individual consumers and leverages mass media, social media, and other digital channels.
A Lifecycle Marketing Manager is responsible for managing the customer journey and creating marketing strategies that target customers at each stage of the lifecycle. Their role typically includes defining customer lifecycle stages, analyzing customer data, creating and optimizing marketing campaigns, and implementing marketing automation.
Lifecycle Marketing and Sales Funnel are related but distinct concepts. Lifecycle Marketing is a comprehensive and customer-centric approach that covers the entire customer journey, while Sales Funnel optimization is a sales-focused approach that aims at quickly converting leads into customers.
CLM (Customer Lifecycle Management) is a comprehensive approach to managing the entire customer journey, from initial awareness to retention and advocacy. It involves deploying various strategies and tactics to attract and acquire new customers, engage and retain existing customers, and transform loyal customers into brand advocates.