Talk to mentors from these amazing companies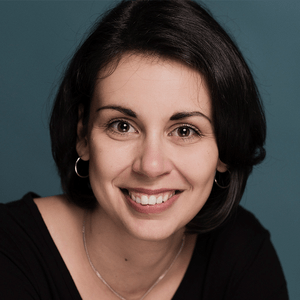 Vassilena Valchanova
Digital Strategist & Trainer - Passionate about Content Marketing and CRO
I create winning social media plans based on a couple of components: engaging content, effective copywriting, deep understanding of target audiences, and substantial knowledge of the specifics that make Facebook, Twitter, Instagram, Reddit, and Quora so different from each other.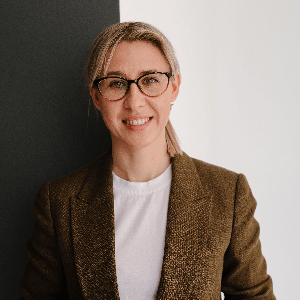 Ekaterina Shpadareva
Head of Growth and Marketing @ Mimo, ex-adidas Runtastic. Teaching digital marketing @ Yandex.Practicum. Reforge alumni
Have vast experience in setting up and optimizing paid campaigns on social media like Facebook, Instagram, Snapchat, TikTok, Twitter, etc. Can share experience and advice for both, digital and mobile products.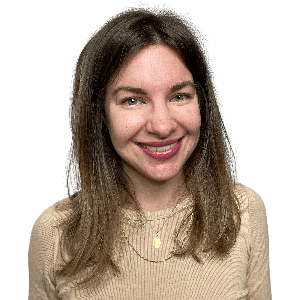 Lena Sesardic
Product Manager, Content Creator & Speaker
I've built my personal brand on LinkedIn so deeply understand how the platform works. I know exactly how to optimize your LinkedIn profile, grow your network, and post content that positions you as a thought leader or gets you clients for your service business.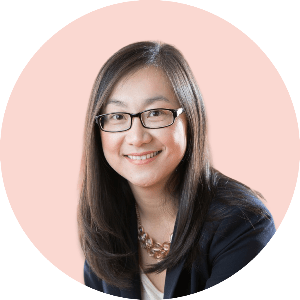 I once grew an Instagram account from 1k followers to over 100k for a B2B life sciences brand. I can show you how to create scalable processes that enable you to create repeatable content that engages your target audience on any social platform.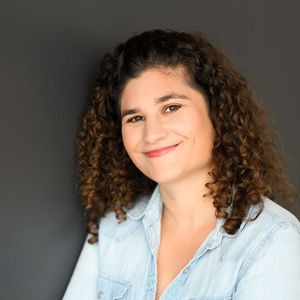 Meredith Jacobson
Influencer Marketing Strategist
I have been working in influencer marketing since 2014, so happy to offer insight into all things influencer. From influencer strategy, influencer tech solutions, how & where to find influencers, how to figure out what to pay influencers, etc. I also have significant experience with social media strategy so happy to answer questions about that as well.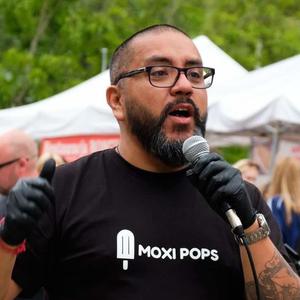 Marcos Bravo C.
Marketing Strategy - Currently LiveChat Brand Ambassador
Once you have a voice and something to say is time to amplify it and scream at the top of your lungs. Get Social Media right and you will get immediate feedback, interactions and eventually a group of loyal fans ready to spread the word. Learn to listen and how to react on times of crisis.
How does it works?

Step 1.
Browse mentors
Browse through our list of social media mentors using the filters. Make sure to read their profiles and reviews in depth, and make your choice.

Step 2.
Send session request
Found the perfect social media marketing mentor for you? Awesome, time to request a call. Tell them a bit about your situation, choose a time, and get it set on your calendar.

Step 3.
Get on 1:1 call
Time for the call, yay! Make sure you show up on time and prepared to make the most out of it. Pro tip: Ask your mentor if it's ok to record the screen so you can take notes later.
Why have a social media marketing mentor?
Love it or hate it, social media is here to stay.
You may refrain as much as possible from using it in your daily life or you may check your feed every other second.
Regardless of which of these camps you fall into on a personal level, on a business level, you MUST have a presence on social media.
It can be an overwhelming task to take on:
Where do you start?
What do you post?
How often?
Speaking with a social media marketing mentor can help you to clarify exactly what it is that you want to accomplish via social media. They will point you in the right direction and help you to formulate a plan.
Use their experience – both wins and failures to your advantage.
Reading a blog post about how to market on social media is a very different thing than speaking with someone who has been doing it for years. Use your time with the mentor to really get down to the nitty-gritty about what works and what doesn't.
Whatever your current position is with social media, getting an outside perspective will definitely help you amp it up.
Common Use Cases
View all
Frequently asked questions
Have a question you don't see here? Ask us on live chat!
You are fresh to social media marketing and want 1:1 guidance from a social media guru
There is no better time than to speak with an experienced marketer! You are a fresh slate, so getting started with advice from an experienced professional will set a stable foundation for the strategy you are going to build.
Find out what has worked for them in the past and what is trending now in the world of social media.
If you are managing social media marketing in-house but don't have results to show for
Maybe the higher-ups assigned you the joyous task of managing your company's social media and nothing is happening. You aren't getting any engagement and nobody is converting.
Share your current strategy (if you have one) with a growth mentor and get their 2 cents on it. Maybe it just needs some minor tweaking or perhaps you need a full-blown reconstruction of your social media strategy to accomplish your goals.
If you are not sure which social media channels you should be using for your business
This can be something that scares people away from social media altogether. There are so many avenues to utilize these days and each has its own unique value.
Speak with a mentor to figure out where you should focus your efforts. Find out where your audience spends their time and focus your efforts there. Growth mentors can help you with setting up tests to see which platform is best for you.
If you want a 3rd party opinion on your Facebook, Twitter, LinkedIn, or Instagram presence
You probably love what you are throwing down on social media and think you are the bee's knees, but does your audience interact?
It is a saturated world out there. You can have amazing posts on your Facebook business page and nobody is seeing them. Even the people that have 'liked' it may not ever see your posts in their feed.
If you want to hire a social media freelancer or agency but want help deciding from an expert
Everyone and their mother seems to be slangin' their social media management services these days. Make sure you get a second (and third) opinion regarding who to go with before sending over that first payment.
Remember that whether it is a freelancer or an agency- they are trying to sell their services to you. Everything is going to sound amazing and promising. Do your homework before agreeing to anything.
If you have a feeling your social messaging is too self-absorbed but you're just not sure
Self promotion. Many people don't feel comfortable with this and shy away from social media because of it. Back in the day, you would've been advertising in magazines and on billboards- now you have a direct line into the direct sightline of potential customers via social media. Don't shy away from this because you feel 'silly' posting on social media.
Here are some potential topics that you could discuss with a social media marketing mentor:
Social media strategy: Talk to your mentor about how to develop a social media strategy that aligns with your business goals.
Content creation: Talk to your mentor about how to create engaging, high-quality content for your social media channels.
Community management:  Talk to your mentor about how to effectively engage with your community on social media.
Advertising: Talk to your mentor about using paid advertising on social media, your mentor can provide insights on how to create and run effective campaigns.
Analytics: Talk to your mentor about how to track and measure the success of your social media efforts using analytics tools.
Industry trends and best practices: Talk to your mentor about the latest trends and best practices in social media marketing.
Career advancement:  Talk to your mentor about how to advance in your career
All of them.
At least a little bit.
Start with posts on all and then see where the engagement lies and focus your efforts more on that one.
There are plenty of social media managers out there who would be happy to take your money and post on behalf of your company.
The problem with this method is that others usually can't replicate the voice of the brand quite as well as those who live and breathe the brand like you do.
Another issue with hiring an 'outsider' to do this is that you will need to be engaging with your customers via social media, so it can get messy when there are too many cooks in the kitchen.
We have a very detailed filter system for you to sort the mentors.  Filters like areas of expertise, tools, language, price and industry.
Members can also post a help request and have mentors apply to help if they feel they are a good fit.
Then the third option is to just ask us!  Give it a try right now and ask us on live chat 🙂
Three choices:
Skype
Zoom
Google Hangouts
Mentors and mentees are able to set their communication tools in their profile settings.
It is a good idea to connect with the other person once the session is accepted and the details are given. This ensures that the correct details were given and when it is time to start, you can start on time.
Here are some tips on how to get the maximum bang for your time on growth mentor calls.
Come into this with realistic expectations. They're mentors, not magicians.
Ask your mentor if they'd be cool with you recording your screen with Loom
Give contextual information to help paint the picture of your current situation.
Growth mentors will be asking you lots of questions, answer them as honest as possible.
Don't be afraid to push the boundaries of question asking. Be inquisitive. Stories are gold.
Don't feel pressure, just relax. There's no right/wrong way to do this. Avoid binary thinking.
Try to form mental patterns, especially if you speak with multiple mentors. Pay attention to metadata.
Embrace alternative views. Ask the mentors to play devil's advocate and challenge your assumptions.
Be friendly and authentic. If you're likable, the mentors will be your biggest supporters (even after the call is over).
Yup!  Many of the mentors offer monthly coaching packages for members who want to really dive deep into a specific area.
Each mentor creates their own package so what they offer and the price vary from mentor to mentor.  You can find their coaching info at the top of their profile.
Join the community
Enjoy the peace of mind that advice is always only one Zoom call away.