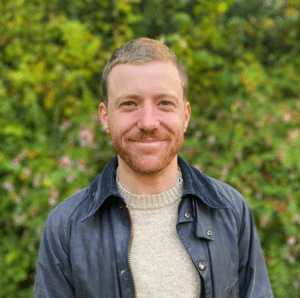 Harri Thomas
Head of Research and Strategy at Picnic.ventures
As non technical co-founders of an online marketplace, my colleague and I found ways to: - string together off-the-shelf products to test hypotheses - find low cost resources to fill gaps while we focused on sales - prioritize and strip back all non-essentials I'd be happy to share my bootstrapping journey and provide some ideas about ways you can do more with less.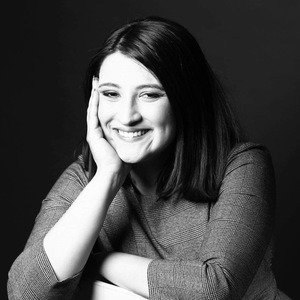 Alicia Burke
Marketing & Platform @ Ascension Ventures
For the majority of my career, I've worked with a very tight/no budget so I've really honed in on how to prioritise initiatives, what tools to use, and how to progress from solid V1 solutions to a more scalable infrastructure.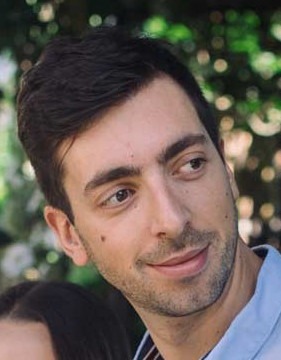 Tauras Sinkus
Founder at 21daydayhero.com
I never had a $1M budget. In fact, most of the times, I had max $1000 to invest in the project's growth. That taught how to maximize the budget using off-the-shelf solutions to reach revenue and how to invest into the further growth. Bootstrapping is an art and while I'm no Picaso, I've been painting on big canvases with a very little paint for some time now. Thus if you're thinking of going down the road of bootstrapping or already there and need further guidance, would be happy to chat.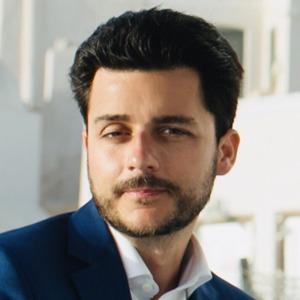 Kosta Panagoulias
Founder at Web4realty.com
My company is 100% revenue-financed. Meaning we started with zero dollars in the bank, and never taken a dime from anyone. Maintaining a lean and disciplined ideology is what helped our company grow to +7-figures in annual recurring revenue.
How Growth Mentor works?

Step 1.
Browse mentors
Browse through our list of +200 mentors using the filters. Make sure to read their profiles and reviews in depth, and make your choice.

Step 2.
Send session request
Found the perfect mentor for you? Awesome, time to request a call. Tell them a bit about your situation, choose a time, and get it set on your calendar.

Step 3.
Get on 1:1 call
Time for the call, yay! Make sure you show up on time and prepared to make the most out of it. Pro tip: Ask your mentor if it's ok to record the screen so you can take notes later.
Why talk to a bootstrapping mentor?
The majority of startups are funded by their founders and never receive funding in the form of a loan or equity from investors.
But strutting it out on your own means you need to be headstrong, determined, resourceful, frugal and able to hustle and grind your way from nothing to success.
60% of new businesses are either losing money or breaking even and the majority of startups that fail do so because they run out of cash. This means that success will will depend on your ability to cover your costs while bringing a solid profitable product to market.
Growth Mentors have been through the process and their success has earned them a place among the minority of startups that actually succeed – their insight can help guide you away from the pitfalls that trip up most entrepreneurs and keep you on the path to growth.
Common Use Cases
view all use cases
Frequently asked questions
Have a question you don't see here? Ask us on live chat!
The only people who know what it's like to build a company from nothing are the ones who have done it for themselves.
It takes discipline and resourcefulness and even if you have that there are going to be surprises on the way that will catch you off-guard.
The best way to plan for the journey ahead is to talk to the people who have walked the same path and can give you advice on situations that you may face. Find your way forward by talking to the mentors that have bootstrapped their way to seven figures on a shoestring.
When you're just getting started, giving away a portion of your business for some cash may be necessary to grow, but anyone who's done it knows that it hurts.
But with the right idea you may be able to find the capital you need without giving away equity.
Talk to a resourceful growth mentor who can help you find ways to get cash in the door quickly and cut down your expenses to what's really essential. Find profit early and make every dollar you give out work for you.
Bootstrapping often means keeping your startup lean, running at minimum cost, and maximizing the return on every dollar spent.
Seasoned entrepreneurs who have bootstrapped their own startups will be able to help you find and leverage the right tools to save you time, money and resources. They'll also have worked with several freelancers/agencies that they can recommend to help you find quality work from affordable sources.
Is your business at the right stage to start looking for outside investment? Do you understand the implications of tying your startup's future to the needs of your investors?
Raising money is more than just a check that gives your business liquidity, it has implications that extend from how quickly you need to scale to how soon you plan to exit.
A mentor can help you evaluate whether external funding is something you should consider or if maybe it's better to grind it out until your business is in a better position to scale.
Sometimes boiling your product idea down to its Minimum Viable Product is a quick way to get it to market quickly and start bringing in some cash.
But what features are essential, and which will cost you more time and development money keeping you away from the customers you could be selling to now?
Talk to someone who can give you feedback on your product's development, and what you need before you can realistically expect to start selling it to customers in a way that you can afford.
Three choices:
Mentors and mentees are able to set their communication tools in their profile settings.
It is a good idea to connect with the other person once the session is accepted and the details are given. This ensures that the correct details were given and when it is time to start, you can start on time.
Here are some tips on how to get the maximum bang for your time on growth mentor calls.
Come into this with realistic expectations. They're mentors, not magicians.
Ask your mentor if they'd be cool with you recording your screen with Loom
Give contextual information to help paint the picture of your current situation.
Growth mentors will be asking you lots of questions, answer them as honest as possible.
Don't be afraid to push the boundaries of question asking. Be inquisitive. Stories are gold.
Don't feel pressure, just relax. There's no right/wrong way to do this. Avoid binary thinking.
Try to form mental patterns, especially if you speak with multiple mentors. Pay attention to metadata.
Embrace alternative views. Ask the mentors to play devil's advocate and challenge your assumptions.
Be friendly and authentic. If you're likable, the mentors will be your biggest supporters (even after the call is over).
Meet us on the inside
If you think you need help, you do
Talk with like-minded experts. Get fresh growth ideas. See the blind spots in your decision-making. And grow like crazy.
What's included with Membership?
Direct access to schedule 1:1 calls
Ability to post help requests
Opt in for 1:1 monthly coaching packages
Weekly check-ins with our Accountability Coach
Unlimited calls with mentors listed as FREE
Membership to private Slack Community
Ongoing support from admin with mentor suggestions