Talk to mentors from these amazing companies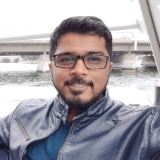 Mustafa Bohra
Growth @ Careem🚀, an Uber Company
Marketing Automation is not just about creating a user journey and putting it on autopilot but also entails constant tracking of incremental impact delivered along with capability to A/B test and improve overtime. Having skillset across Marketing, CRM and Data Science puts me in a unique position to add value here. I will love to have a chat on this topic and help you avoid the mistakes I have made and share frameworks and hacks that have helped me in driving impact.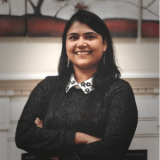 I have worked with a number of marketing automation platforms for lead nurturing campaigns. Depending upon awareness or conversion goals, I can offer ideas to build behavior-based workflows to target various segments and personas.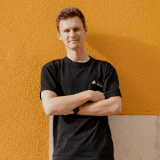 Tristan Gillen
🚀 Startup Founder | 🎯 Growth Marketer | 🔍 CRM Consultant
I was a CRM and marketing automation consultant for the best part of 3 years. I've build Martech Stacks and CRM strategies for the likes of Oddbox, SeedLegals and Weavr. If you need advice on: - What CRM to choose - How to better utilise your CRM - How to ensure your team fully use your CRM - How to build better a customer journeys - How to build an integrated Martech Stack.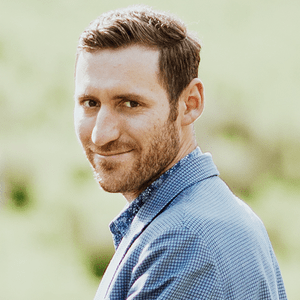 Are you working in a B2B company that needs to lift business results by implementing Marketing Automation to coordinate marketing and sales efforts? Or maybe you want to improve the way you currently nurture your leads coming from your Inbound channel? Perhaps your goal is to step up your game with customer communications to increase loyalty and reduce churn? In any of these or other cases, I will pinpoint the most important elements you need to focus on to succeed.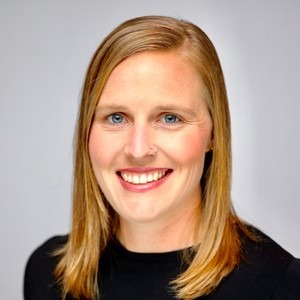 This is quite possibly my favorite topic. Why work harder when you can work smarter? Using Zapier, Google Sheets, ESPs, & other tools, I can help you automate that nagging, recurring task.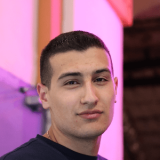 Vahe Baghdasaryan
Senior Growth Marketing Manager
I have experience with a variety of marketing automation tools such as Iterable, One Signal, Optimizely and so on. I can help you to choose the right marketing automation tools for your product.
How does it works?

Step 1.
Browse mentors
Browse through our list of mentors using the filters. Make sure to read their profiles and reviews in depth, and make your choice.

Step 2.
Send session request
Found the perfect mentor for you? Awesome, time to request a call. Tell them a bit about your situation, choose a time, and get it set on your calendar.

Step 3.
Get on 1:1 call
Time for the call, yay! Make sure you show up on time and prepared to make the most out of it. Pro tip: Ask your mentor if it's ok to record the screen so you can take notes later.
Get advice on marketing automation
Let's face it. Marketing Automation isn't cheap, and it isn't simple.
If you're paying potentially thousands of dollars for these tools, it's important to make sure you're actually getting as much out of them as you can. If you're not, it's time to re-think the resources you've dedicated to run it, or re-think the platform as being the right fit for your business.
But it's not always easy to know if you are or aren't doing it the right way. Day to day tasks and the short term horizon often cloud the ability to have time to take a step back and look at your market automation and the operations surrounding it as a whole. Further, if you aren't intimately familiar with the tools and platforms at your disposal, you may not know it's true capabilities (or limitations).
If you're looking to learn how to implement marketing automation to save time on your workload and be more productive, you're in the right place.
On GrowthMentor, you'll be able to book calls with the best marketing automation experts in the industry. What differentiates our marketing automation experts from other platforms' is the vetting process. It's not enough to just be an expert at marketing automation, you need to also be a friendly person with excellent soft skills.
Common Use Cases
View all
Frequently asked questions
Have a question you don't see here? Ask us on live chat!
Save time by automating time-consuming marketing tasks that drive you mad
If you are new to marketing automation and want an expert to go over your business in real-time and advice on how you could implement it
If you absolutely are positive that you're not the best marketing automation specialist and can learn a thing or two
If you are using marketing automation tools inhouse but have over-complicated your workflows and feel completely overwhelmed
If are thinking of building a marketing automation SaaS tool yourself and want to talk to power users for out of this world user research
If you are using specific tools like Zapier, Marketo, Drip, and want some 1:1 advice on how to debug particular workflow issues
We have a very detailed filter system for you to sort the mentors.  Filters like areas of expertise, tools, language, price and industry.
Members can also post a help request and have mentors apply to help if they feel they are a good fit.
Then the third option is to just ask us!  Give it a try right now and ask us on live chat 🙂
Three choices:
Skype
Zoom
Google Hangouts
Mentors and mentees are able to set their communication tools in their profile settings.
It is a good idea to connect with the other person once the session is accepted and the details are given. This ensures that the correct details were given and when it is time to start, you can start on time.
Here are some tips on how to get the maximum bang for your time on growth mentor calls.
Come into this with realistic expectations. They're mentors, not magicians.
Ask your mentor if they'd be cool with you recording your screen with Loom
Give contextual information to help paint the picture of your current situation.
Growth mentors will be asking you lots of questions, answer them as honest as possible.
Don't be afraid to push the boundaries of question asking. Be inquisitive. Stories are gold.
Don't feel pressure, just relax. There's no right/wrong way to do this. Avoid binary thinking.
Try to form mental patterns, especially if you speak with multiple mentors. Pay attention to metadata.
Embrace alternative views. Ask the mentors to play devil's advocate and challenge your assumptions.
Be friendly and authentic. If you're likable, the mentors will be your biggest supporters (even after the call is over).
Yup!  Many of the mentors offer monthly coaching packages for members who want to really dive deep into a specific area.
Each mentor creates their own package so what they offer and the price vary from mentor to mentor.  You can find their coaching info at the top of their profile.
Join the community
Enjoy the peace of mind that advice is always only one Zoom call away.