Dozens of articles promise you the secrets to a successful Product Hunt launch. But do any of them include the learnings from fifteen founders with #1 Products of the day?
Didn't think so.
From breathwork apps to feedback tools, data management, and Shopify no-code stores, all 15 founders solve very different problems. But, they all have a commonality – hitting the covetable #1 Product of the day spot. Between them, they received 15,686 upvotes on Product Hunt.
Several common themes cropped up throughout the founder interviews, which connect their successes.
We've collated all the nuggets of information we got from chatting to these #1 Product Hunt founders right here for you.
Why should you launch on Product Hunt?
Or why should you not?
Product Hunt lets you get your business in front of new audiences and influential people with big followings.
If you don't have an endless budget to spend on paid marketing efforts, it's a great way to share what you've been working on with the world.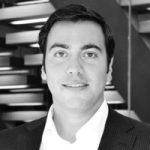 Product Hunt provides a powerful social proof about the quality of your product that you can leverage elsewhere.

Erbil Yaman, CEO & Co-founder at Teamble
Launching on Product Hunt can be a great PR mechanism.
Our Product Hunt founders not only gained more traction, followers, and signups from being on the platform. Some businesses, such as Pallo and Amy, secured investment following their launch.
You can use a Product Hunt launch to test product-market fit, trial pricing tiers, and learn more about your users. Umut Ibrahim Sönmez, the founder of Startup Recipes, told us that in the case of SaaS products, you might need to use Product Hunt as a feedback solution rather than a sales technique.
But ultimately, as Mentor Felix Wong, who had two products of the day and one product of the year, says: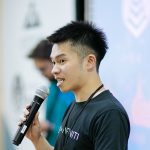 The North Star of Product Hunt is always the top five positions.

Felix Wong, GrowthMentor | Growth Marketer
Felix shared with us his lessons about Product Hunt during the "Get all the Attention you need on Product Hunt" that you can watch here.
Do you need traction to launch on Product Hunt?
Product Hunt is a place for businesses who don't yet have a ton of traction to share their startup with a relevant and highly engaged audience.
Some startups also use Product Hunt to launch new iterations of their products once they're more established.
However, Andrew Jernigan from Insured Nomads told us, "If you don't already have a community before launching, it's going to be incredibly hard."
Product Hunt's primary focus is community. If you launch straight onto the platform when you have no following, chances are it will be a flop. Of course, there are outliers who go for it before they have a big audience and still manage to gain traction on Product Hunt.
However, in most cases, you need some hardcore fans and early adopters who are really into what you are doing to help you.
Let's take a look at some examples:
AI Sales Intelligence – Amy
Amy's Ido reiterated that "It's your existing user base and communities you're already part of which contribute to your success on Product Hunt. The more communities you're part of, the more people you can bring to your product page."
They reached out to people who already used Amy and asked them to check out their Product Hunt page. They also used PR to reach out to people with videos, screenshots, and a comment from their CEO.
Spreadsheet tool – Grist
Grist built a community of evangelists before their Product Hunt launch using AppSumo. They knew offering a lifetime deal on the platform would result in lost future revenue but saw it as a marketing investment.
Using AppSumo as a soft launch before Product Hunt helped the team gather feedback, fix bugs, and prepare everything for the launch.
It turned out that many people interested in Grist on AppSumo were also Product Hunters. Cross-checking App Sumo and Product Hunt and reaching out to Grist fans with Product Hunt accounts paid off.
When it came to launching, people who knew about Grist were excited and turned up to vote and show their support. Grist became #1 Product of the day and #4 of the week.
How far in advance should you prepare for your Product Hunt launch?
The time frames for planning successful launches varied significantly – from a few weeks to more than a year.
The amount of time you need depends on how long it will take to gather the right assets and outreach to your community. It also depends on how far along in the development process your product is and your goals.
If you're launching an MVP to see if it will get traction, you may not need to spend so much time intricately planning your campaign.
All the same, as Gajus from Contra, told us, "Launch day will run much smoother if you've done enough advanced preparation and are methodical in your approach."
Here's how far in advance some of our #1 founders prepared for their launch:
After a past failure on Product Hunt Kaus, founder of Mason, prepared for her launch by speaking to dozens of #1 founders; she wanted to see if she could find the sweet spot for launch preparation length.
It turns out that there's no right or wrong answer! She learned that some founders needed at least six months of preparation; some needed years to prepare. Some said it's not about the amount of time but the plan you put in place.
Having a sharp plan with an end goal was the most important thing to focus on for the Mason team. That plan led them to win the following awards:
Learn more details on how Mason built their plan in the next section.
What are the stages of a Product Hunt launch?
As we've heard so far, if you want a successful launch, you need to get organized, have a plan and step up the advanced preparations.
It could be risky to launch without much planning, although it is possible! Some founders, like Zed from MenubarX, had great success with a rapid launch. He used Product Hunt to see if there was a demand for the product and decided they'd stop development if not.
Although every launch is different, most founders told us there are three key stages to planning and executing a successful Product Hunt launch. These are:
Pre-launch stage
Launch day
Post-launch
Each stage has its checklist of things to think about and prepare for.
Pre-launch stage
Depending on how far in advance you plan the launch, you need to get into the details. Planning, strategizing, and figuring out who will support you.
Goals for launch
If you want to plan a successful launch, many founders told us that defining your goals is a huge help. Ask yourself why you want to launch on Product Hunt.
Do you want:
More customers
More followers
To attract investors
To find product-market fit
To find startup advisors
Get into an accelerator
Do you want the Product Hunt badge to use in your marketing?
Henry from Pallo told us, "There are far easier ways to reach your goals than using Product Hunt! A Product Hunt launch isn't an easy thing to do, so know your why before you get started."
Know your why and then strategize about your how. Take a look at the goals some of our #1 founders set for themselves:
Othership
Breathwork business Othership already had some seed funding when they decided to launch on Product Hunt. They didn't have a high user base when they planned their launch, so their primary goal was to drive a couple of hundred downloads and get as many people as possible to interact with them.
With a strong plan, stand-out assets, and a great network, they reached those goals, receiving over 1,000 downloads due to the campaign.
Amy
Amy's goals were mainly business orientated, such as having a certain number of new signups and achieving a specific conversion rate on their website.
Ranking first was a nice bonus, but their business goals were more important than reaching the number one spot. Establishing business goals paid off; since their launch on Product Hunt, they've received $6 million in funding.
Contra
For the freelancer platform Contra, their primary goal for the launch was brand awareness.
They wanted people to know that "Contra is THE place that every freelancer will go to create their identity and develop their future business."
They didn't necessarily need people to know the exact features of the product but wanted people to know their product was THE place to find talent. To achieve brand awareness, they knew they had to focus on storytelling and the brand's presentation to Product Hunt users.
Build community on Product Hunt before launch
Product Hunt is all about community, so you want to become active on the platform as far in advance before your launch as possible. Get involved with discussions and give others feedback.
All the founders told us you get penalized for receiving votes from people who only sign up to Product Hunt on the day of your launch, which means you can't solely rely on your existing community to sign up and vote.
People need to be part of the Product Hunt community for at least a week to submit votes and avoid penalization.
Prioritize connecting with others already active in the Product Hunt community before your launch day. Don't rush; work on warming up relationships and sparking conversations with prominent members.
Henry from Pallo told us it's hard to cut through the noise and stand out to those super users, but it's more than worth trying. His 33-strong team achieved it by becoming active, engaged members of Product Hunt long before Pallo's launch.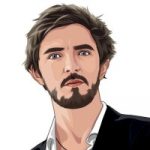 Network heavily on Product Hunt as a platform. The community loves giving feedback, so use that as a way to connect.

Henry Barclay, CEO and Co-Founder at Pallo
Ask for feedback on what you're working on without too much expectation. Make your connections genuine, don't just ask because you know you're going to launch soon and want to gain votes.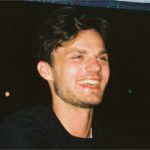 Give first and then people will want to support you when you're launching.

Zan Cmeresek, Founder at Lili
The founders who gave others feedback first were the most successful in building a pre-launch community.
When networking on Product Hunt, it's also essential to connect with people who engaged with products like yours before. To avoid becoming spammy, you should be targeted in who you approach.
A targeted approach means, if you have a fintech product, connect with people who previously liked and upvoted fintech launches. The same goes if you have an ecommerce product etc.
Kaus, Mason's founder, took the time to find ecommerce enthusiasts and gave those interested demos and early access to the product. She engaged them further by asking for feedback. Her team put a lot of work into engaging Product Hunt community members in the build-up to launch.
Kaus also found that keeping a tight record and categorizing how responsive people were and who they could rely on for votes paid off when it came to the big day. Those warm leads were the people who helped most, tweeting and asking others in their network to vote for Mason.
The algorithm favors votes from people who are well-established Product Hunt users. As a result of their intensive outreach work, Mason got a few Product Hunt big names upvoting them, which helped them secure the #1 Product of the day.
Reaching out to your existing network
If your community doesn't know about your launch, nobody is going to turn out and vote for you on the day.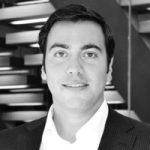 Look at your Product Hunt launch as a party you're inviting guests to.

Erbil Yaman, CEO & Co-founder at Teamble
Twitter is a key channel for reaching out to people pre-launch. Many Product Hunt users have their Twitter accounts linked, which makes it easier to find relevant people. You can start a casual conversation and ask for feedback or advice before you ask for launch help.
Product Hunt has a following of over 480k on Twitter, so getting noticed there is important. Getting retweeted by an account with thousands of followers can cement a successful launch.
Leverage your networks. Whichever platform you have the most following on, use it.
Whether it's LinkedIn, Twitter, or Facebook, make people aware of what you're doing. If your founder has a big LinkedIn following, make sure they post.
Cross-post your launch video on all your channels as Grist did. They asked their YouTube subscribers for a vote on Product Hunt and offered a big discount.
Join relevant Slack channels, online groups, and forums to build your community. Make sure you tailor your message to each of the platforms.
Remember, don't spam people. Focus on genuine relationship building. Keep lists of who you've reached out to so you don't end up spamming the same people across different channels. Using broadcasting tools and apps like Thunderclap is a big no-no if you want to avoid spam.
Some founders used Facebook groups in the lead up to launch. They would post helpful and relevant content in those groups, so they started to gain influence and traction in their space.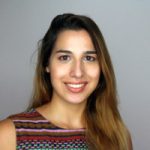 If you don't have a cohort of a few hundred enthusiastic users, don't go to Product Hunt yet.

Anais Concepcion, VP of Products at Grist Labs
100 Days of No Code founder Max told us they'd been running for a year before launching on Product Hunt. They used their brand awareness and community to support them.
Launching the #100DaysOfNoCode challenge hashtag helped them build a pre-launch audience. Tapping into this existing network and asking for support helped them surpass their Product Hunt goal of 2,000 email signups. They ended up with over 3,000 subscribers.
Health assistant app LiLi worked on picking up a couple of thousand users using Reddit prior to launch. They also tapped into their existing networks, Facebook groups, and Slack channels.
When it comes to outreach, take a systematic approach and leverage the networks you've already built.
Creating assets & positioning yourself for the PH audience
If you want Product Hunt success, you must ensure your assets are outstanding and if you don't have a video, forget trying to launch on Product Hunt.
One of the most common mistakes founders told us leads to failure is not having high-quality assets.
Your video, branding, and messaging need to align and specifically target the Product Hunt audience.
The audience is slightly different from your regular customer who may know about your industry.
When you create your Product Hunt assets: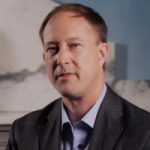 You need those who land on your product page to immediately see what your product is and why they should upvote it.

Andrew Jernigan, CEO at Insured Nomads
You need a concise tagline and an enticing description to capture the attention of Product Hunt users. Thousands of products launch on any given day, and your assets are your chance to stand out.
Asset ideas for a Product Hunt launch
As part of his successful strategy for launching, Zed from MenubarX did the following:
Added the Product Hunt badge to the MenubarX website and updated the rank in real-time
Created a Twitter card
Created a YouTube demo video
Made an animated GIF for Product Hunt use
Ran a limited-time free download event
Prepared Product Hunt relevant promotional material to be shared through their website
Preparing these Product Hunt-specific assets in advance was highly effective. It even led MenubarX to get an upvote from Product Hunt founder Ryan Hoover, as well as a massive 79,900% growth in users in one day.
Thumbnails for Product Hunt
You can tell your story with your thumbnail. If you want to grab attention, your thumbnail needs to stand out. This is your chance to connect with the audience and share the why behind your brand.
Gifs are a popular thumbnail style as they can tell a story in a few seconds. Try to ensure the Gif doesn't move too fast and doesn't make your product look tacky.
Noto did a great job of using a Gif for their avatar illustration pack; they're a design-led product, so having a strong avatar was imperative.
Look at the thumbnails from other successful products if you're stuck for inspiration. Check out the list of the most upvoted products of all time.
Maker's Comment
The Maker's Comment is the first comment that appears on your launch page.
It is your chance to engage and show people why they should care about what you're doing.
Things to include in your maker comment:
The name of your product
What it does
How it solves your user's problem/what led you to build it
A discount offer or CTA
Including a call to action like Felix did for Noto can help drive traffic to your website.
A clear call to action, which aligns with your launch goal, will help you get results. Felix added a link to create your Noto avatar and still gets traffic from the link long after launch.
Your video is your secret sauce
You spend months outreaching to potential voters and building a community, but if you don't have a video, you'll lose votes.
Launching without a short explainer video is non-negotiable. All our #1 founders created video content for their launch.
Your video will also help you drive social media engagement and shares; it will attract attention and explain what you do in simple terms.
When Product Hunt users check new products, the video grabs their attention most, so spend time developing a high-quality video like the team at Contra did. They learned from previous launches that scrappy videos don't convert to votes.
For their most successful launch, they put months of effort into the storyboard, audio, animations, etc. Every detail is essential to your video, even the sound quality. Contra is lucky to have an audio engineer as a co-founder, so their video quality attracted a lot of attention.
Test your content, ask for feedback and reiterate until you have an explainer video you're confident will convert to upvotes.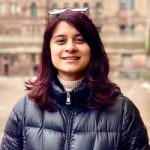 The thing that can go most wrong is the content itself. No matter how much you ping people, if you don't have a good video and one-liner, it's not going to work.

Kaus, Co-Founder at Mason
Use Preview Hunt
Max Haining recommends using Preview Hunt to ensure your page looks great and stands out before launch day. With a set of stand-out assets, it will compel people to upvote you!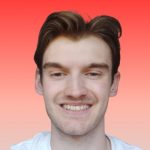 Preview Hunt is a great way to preview your Product Hunt page before your launch.

Max Haining, Founder at 100 Days of No Code
Send reminders to people about voting
One of the common themes we heard from founders was that people aren't going to remember to vote for you, even if you have an incredible product.
A great piece of advice we got from Anais at Grist was to send calendar invites to the people in your community who have agreed in advance to help on launch day. That way, they won't forget to vote!
Utilize your email list in the run-up to launch day, make sure everyone knows you'll need their support, and make voting as easy as possible. Send one link that people can click to vote. Your network should already have Product Hunt accounts if you've done all the prep work.
Brian from Othership told us that he and his CEO have pretty good networks, so on the day of their launch, they woke up at 5 AM and started messaging people individually rather than sending out a mass email. The hard work paid off as they got to the #1 spot.
Do you want to offer discount codes for supporters?
Do you want to offer a discount code for people who support you on the platform? It can help you continue to make sales via Product Hunt long after your launch.
Examples from our founders:
Julien kept the momentum post-launch by creating a discount code for Product Hunt users who wanted the premium version of NotionForms.
Insured Nomads offered a promo code to PH users, which meant they continued to get purchases through the platform long after their launch.
LiLi offered Product Hunt members three months of premium for free.
Should you work with Hunters?
Most of the founders we spoke to say working with a high-profile hunter enormously contributed to their success.
Whether or not you work with a hunter depends on your product niche. If there aren't any relevant hunters for your industry, it's probably not worth working with one for the sake of it.
Success without a hunter is possible as startups like Pallo, Grist, and Startup Recipes showed. They all opted against using a hunter but still made the top spot.
If there's a prominent Hunter in your niche, then send them a message. Like Julien from NotionForms did. He reached out to Ben Lang, Head of Community at Notion. Because Julien's pitch was so relevant, Ben was super receptive, and they collaborated.
Choosing to use a hunter or not also depends on the size of your community. If you're still relatively small and don't have thousands of connections, using a hunter can help you reach a wider audience.
Keep in mind that the hunter with the most followers shouldn't hunt you if your product is irrelevant to them. Focus on finding people with a genuine interest in what you're building.
Where to find product hunters
Once you've found a relevant hunter, many have ways to get in touch on their websites, like Tristian Pollock, Michael Flarup, and Ben Lang.
How to pitch hunters
Srdjan, co-founder at Peak Culture, told us that, "The most active hunters are extremely busy, with schedules that fill up months in advance. Many top hunters will ask you to get into their queue if you want them to review your pitch."
These are busy people who don't want to receive three-page long pitches about your product.
Keep your pitch short, concise, and relevant to get noticed. Your pitch should be personal if it's going to resonate. Don't send the same email out to 20 hunters.
Hunter pitch email template
Getting an intro to a hunter is the best way to find one, but if you're trying some cold outreach, use a template.
Hi [name],
I'm [name], founder of [name]. We are launching our new product [what it does], which solves [problem you solve] for [target audience].
As a regular hunter of [enter type of product] products, I thought you could be keen to hunt us.
[enter link to your preview page]
Let me know how we can sign up to your hunting schedule.
Thanks,
Launch day
You've spent the build-up to launch strategizing and planning. Now the big day is here, don't let all that work go to waste.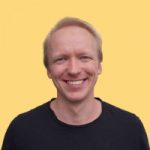 Launch day is the most exciting day; it's a celebration but a lot of preparation.

Gajus Kuizinas, Co-Founder and CTO at Contra
Be smart about the timing of your launch
Every founder we spoke to mentioned that launch timing is key to Product Hunt success.
Think it through! When are most of your audience online? Utilize your contacts across the time zones to get votes for the full 24 hours.
Launch as soon as it's midnight PST and set up your communications so that people in Asia who are waking get their reminder to vote.
The day you launch is also important. Tuesdays and Wednesdays are the busiest days on the platform, which means you can get in front of more people, but the competition is more fierce. Be strategic.
The earlier in the year you launch, the more chance you have to get votes throughout the following months. This can get you nominated for the Golden Kitty Award.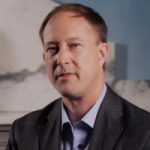 Choosing the day and time for your launch are two of the most crucial aspects for success on Product Hunt.

Andrew Jernigan, CEO at Insured Nomads
Julien from Notion Forms told us he had success with launching on the weekend because there's less competition, his product is pretty niche, and his main user base was on Twitter.
On launch day, he woke up, grabbed a coffee, and was planning on getting some breakfast when he looked at his phone and saw that his notifications had blown up. His launch had happened three hours earlier while he was asleep, and friends were pinging him asking why he wasn't talking about it on Twitter.
It shows that you can plan intricately for your launch but can never quite predict how things will turn out. Be prepared to go with the flow a little.
Dealing with votes
Product Hunt favors accounts that are active and engaged with the community. To show you're active, ensure you spend your launch day engaging with people who vote.
Thank them, respond to their comments, and answer all their questions. Show the algorithm you're fully engaged.
Dealing with negative comments
Our founders told us that you should prepare yourself for some negative comments. It occurs regularly; you can't expect everyone will be positive. Try your best to clarify why people leave negative comments and respond to them rationally.
All hands on deck
All the founders told us they had very little sleep during the launch day. It's a 24 hour marathon that everyone on your team gets involved with.
The first few hours are the most crucial because that's when you'll move up into the top 3 Products of the day.
Once the top 3 spots are secured, it usually doesn't change much throughout the day. Max from 100 Days of No Code points out that if you get a good start to your campaign in the first hour, you'll automatically be on the front page. Once you're there, more people will see the launch, and so it starts to self-perpetuate and create a snowball effect.
Remember, you can get penalized if your team members vote, so don't make that mistake!
Keep hustling for votes right until the end of the day. The last few hours can also make all the difference.
Kaus from Mason told us that one of the most common mistakes is resting on your laurels on launch day. Getting a bunch of votes in the first few hours and then taking a break. Keep working for those votes all day.
Being visible
Make sure you regularly share updates about the launch on your social media channels throughout the day. Your audience needs reminding!
Try using a tool like Mention to keep track of the buzz around your launch and who's talking about you. It will make responding to the right people easier.
Ping people who said they'd vote and haven't yet. Use all your resources to ensure you get as many votes as possible on launch day.
Thank people
People took the time to vote for you, so take some time to show your appreciation. Engaging with them will help you after the launch and encourage people to share and recommend your business.
Post-launch
Follow-ups
If you build a new audience from your launch, keep them engaged. Send thank you emails, and give them future actions like telling them where to follow you on social media or to sign up.
Reach out to people who shared your product on social media, thank them, and engage in conversation with them if relevant. Just because the launch is over doesn't mean you stop building your community.
Stay active in the Product Hunt community
You can't just turn up to Product Hunt, launch something, and disappear. You need to stay an active member of the community. Also, you never know when you might want to launch something again in the future.
Several founders we spoke to had launched more than once on Product Hunt. Their second launch was always more successful than their first because they'd built a community or learned from past failures.
Reflection
Analyze your campaign. Figure out what went well, what resonated with your audience, and what you could change.
Otherships' Brian said they'd realized they'd focused too much on the day rather than the full week. They finished as #2 Product of the week but think they could have made the #1 spot with better planning. He said they could have optimized their website better, so more Product Hunt visits converted to app downloads.
Upvotes aren't everything; you'll hopefully receive helpful feedback from the community and understand how users interact with your product.
Were there common questions that came up? Is there something you should have improved? What can you do with all your feedback?
Dissecting your wins, what went wrong and how you would deal with the challenges differently is important in today's business arena. It shows that a human is running your business, not a robot.
Sharing your learnings for other founders to learn from will help other members of the Product Hunt community. Just like Kaiting Hung from Top UX School shared her insights about why she would never use any cheat tactics to gain followers and traction: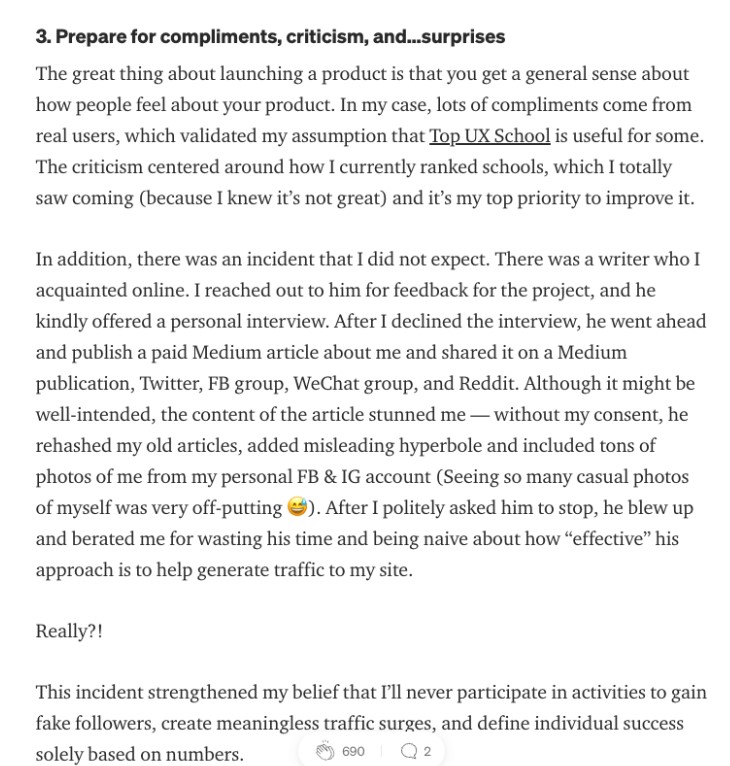 Campaigns you can run off the back of your Product Hunt launch
If you make it as #1 Product of the day or week, how will you use this in your future marketing campaigns? Make the most of the Product Hunt badge and leverage your success.
Show the social proof you earned by putting the Product Hunt badge and reviews on your website and social media.
Some founders told us they had mentions in relevant product newsletters after their successful launch. If you make it to the top 5 Products of the day, you'll get a feature in the PH newsletter. Figure out how to keep riding the Product Hunt wave after a successful launch.
Product Hunt launch checklist for founders
Become an active member on Product Hunt
Join relevant groups for your business on social platforms
Get all your team members to join PH and start engaging
Find people who liked products in your niche before
Connect with Product Hunt users via Twitter
Ask for feedback on your product and messaging
If you want to use a hunter, find one
Share the upcoming launch on all social channels with relevant messaging
Create assets – video, thumbnail, and maker's comment most important
Create any discount codes you want to offer PH users
Check all your assets are relevant to the Product Hunt audience
Use Preview Hunt to check how your page looks
Decide on launch day and time
Send email about launch to all subscribers
Set up launch day social media campaign
Once people confirm they want to support you, send calendar invites for launch day
Respond to all messages and questions
Follow up and thank supporters
Plan campaigns you can run off the back of your launch
Get feedback on your Product Hunt launch preparation
Get feedback on your launch plan if you've ticked off all the steps in the checklist. Speaking to a Growth Mentor with Product Hunt experience can help you to nail the #1 spot on launch day, just as our 15 founders did.