What is eCommerce Personalization?
eCommerce personalization is the practice of creating personalized interactions and experiences for the users of an eCommerce website.
This is possible by leveraging data such as user behavior, demographics, and more. The goal is to create increasingly personalized communication and experiences that lead to greater revenue.
This post will cover ways to implement eCommerce personalization in greater detail. We'll also look at examples and strategies that will help online businesses build better brand awareness and boost sales.
The benefits of eCommerce Personalization
Making your eCommerce site's communication more relevant to your user is a lot of effort. But the energy and resources you put into such activities reap rewards that make it worthwhile.
Let's look at some key benefits of eCommerce personalization that you can't afford to miss:
More personalized marketing and communication will make you stand out from the competition and boost your brand authority
Instead of simple and impersonal transactional experiences, you'll build a relationship with customers who will remember your site and recommend it to more people
You can leverage data about how customers behave to make better product recommendations. And this means more sales through cross-selling relevant products or increasing final sales value by upselling
Generate recurring revenue by encouraging customers to buy repeatedly thanks to personalization
Increase the overall customer lifetime value and create loyalty towards your brand while reducing 'churn'
As you can see, the benefits far outweigh the costs and effort needed to personalize your site and marketing. Let's consider these aspects under the following section – the challenges involved in eCommerce personalization.
Challenges and pitfalls of implementing eCommerce Personalization strategies
While it's clear that personalization benefits you and your audience, it's not easy to carry out.
Let's look at the challenges involved in building and implementing personalization strategies.
Not knowing what to track and measure. You can collect vast data on clicks, page views, engagement, and so on. But not all information will be relevant. It can be hard to figure out what to track and how to leverage it.
Setting up data tracking, segmenting your audience, and driving personalized communication can be complicated. You need to work with technical experts or build a great deal of knowledge to build effective personalization.
You'll have to invest in new and complex marketing tools, knowledge, and even teams to carry this out well
There's a negative aspect to personalization. Not all customers will appreciate it when you send emails, push messages, or other content showing that you're tracking their online behavior
Understanding the pitfalls of making your eCommerce business more personalized will help you address them early on. And they should not prevent you from trying to connect with your audience better and boost sales for your business.
Types of eCommerce Personalization strategies (with examples)
There are limitless ways to personalize a shopping experience for your users. Here are three common approaches or models you can work with for your brand.
The RFM framework (Recency, Frequency, and Monetary Value)
The RFM model works by tracking customers based on:
How recently they made a purchase – recency.
How often do they buy something – frequency.
And the total amount they spent at your store – monetary value.
You can leverage this data to segment customers into various buckets for personalization.
For example, you could target high-value buyers who make frequent purchases by offering them exclusive discounts or loyalty rewards to encourage more buying behavior.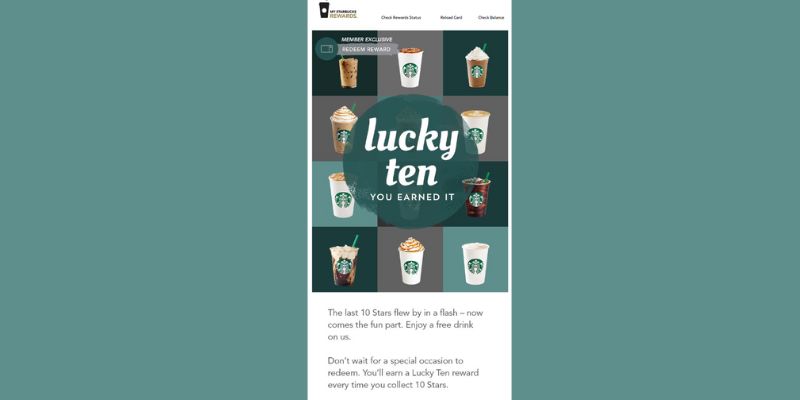 Or you could target customers who haven't bought in a while and induce them to return by offering a special promotion or discount.
Demographic-based personalization
Here, personalization is based on segmenting customers according to their age, gender, location, interests, and other demographic details.
You can leverage this data to offer special discounts or offers to people in specific locations.
Or you could address interests like hobbies, local events, and concerns that are demographic-specific.
For example, back-to-school offers are great for parents of young children. And you can create marketing campaigns to coincide with the end of summer vacations.
In this way, you can make your eCommerce business more relevant to customers who are in specific places or have particular interests.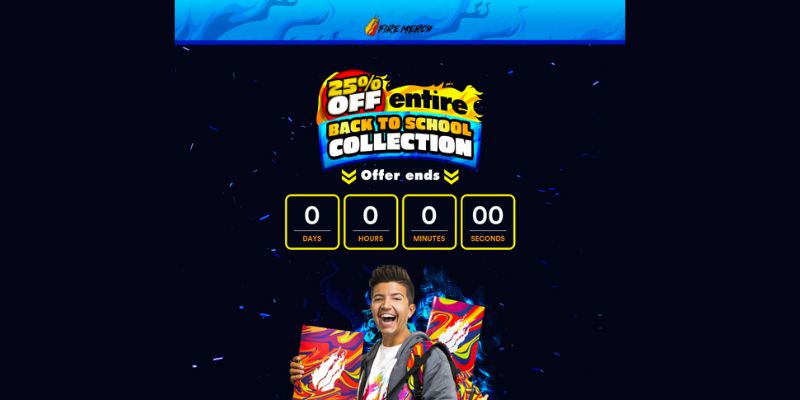 Abandoned cart recovery
This is one of the most popular personalization strategies for eCommerce stores. It involves targeting customers who have added items to their cart and have not completed the purchase.
The idea is to entice them back with a timely reminder or offer. This could be a coupon, discount, or even a free gift.
You can also create an opt-in-popup form that triggers when a person is about to leave the website without completing a purchase.
This way, you can collect their email address and follow up with a personal message of encouragement.
These are just a few examples of eCommerce personalization strategies. The more data you collect and the more you test and experiment, the better you can personalize the shopping experience for your customers.
How to implement an effective eCommerce Personalization strategy
You can develop a personalization strategy that suits your needs by understanding your audience, your goals, and the data. Here's how to build your strategy:
1. Understand your existing customer base: Before you start personalizing the shopping experience for your customers, it is important to understand who they are and what they need. This means gathering data such as customer demographics, purchase behavior, website visits, and browsing habits. With this information, you can develop buyer personas and tailor campaigns that resonate with each segment.
2. Collect and analyze behavioral information: After understanding who your customers are, you must collect and analyze all the data points related to them like frequency of purchases, amount spent, website visits, browsing behavior, etc. This will help you in developing a comprehensive view of the customer journey, which can be used for personalization.
3. Set goals: Once you have collected and analyzed the data, it's time to set specific goals for your eCommerce business, such as increasing the number of purchases or boosting referrals. These goals will serve as a guide when creating personalized marketing campaigns.
4. Create segments: With all the data points available to you, it's important to create segments that accurately reflect your customers. This will allow you to customize campaigns for each segment and target them with more relevant messages.
5. Use the right tools: For effective eCommerce personalization, it's important to use the right tools. There are many different tools and platforms available such as marketing automation software. We'll explore tools in greater detail next.
6. Test and optimize: Finally, don't forget to test and optimize your campaigns. This is a continuous process that involves experimenting with different strategies to see what works best for your business. Monitor the results of each campaign and make tweaks as needed to ensure maximum effectiveness.
Use the right tools
An eCommerce personalization strategy is only as good as the tools you use.
Here are some of the tools, platforms, and techniques you can use to make your personalized strategy successful:
Google Analytics and Tag Manager: You'll need to leverage insights from these tools to understand how people behave on your site in detail.
Customer Relationship Management (CRM) software: this allows you to track customer behavior and manage customer data. This will help you in understanding your customers better and creating more targeted campaigns.
A/B testing: this is a useful technique for testing different strategies to see which one works best. You can test different messages or visuals to figure out what resonates the most with your audience.
Push notification tools: Push notifications are an effective way of sending personalized messages to customers on their browsers or mobile phones. These can be used to inform customers about sales or upcoming events.
Email marketing services: Email marketing services are critical to send personalized emails to customers. You can use this platform to create highly targeted campaigns and reach out to customers at the right time.
Email management tools: Email management tools can leverage eCommerce strategy by enabling personalized email campaigns, automated workflows, and targeted segmentation to engage customers, drive sales, and enhance the overall customer experience.
There are even more powerful personalization tools like dynamic websites, content experience platforms, and many more. However, for small businesses, these tools are a great starting point to boost your eCommerce sales performance.
Conclusion
Growth without personalization is not possible in the eCommerce field. Your audience has a number of options to buy from, and they'll pick a brand that puts in the most effort to connect with them.
The cost and effort of implementing personalization are worthwhile in the long run. It will help you build relationships with your customers, drive more sales and increase customer loyalty.
By following the right steps and using the right tools, you can make personalization business-as-usual in your eCommerce business and drive success. Start small and build on it as you go but never forget that personalization is the key to success.
Frequently Asked Questions
eCommerce personalization is the practice of creating personalized interactions and experiences for users on an eCommerce website by leveraging data such as user behavior, demographics, and more.
Some key benefits of eCommerce personalization include standing out from the competition, building brand authority, fostering customer relationships, increasing sales through targeted recommendations, generating recurring revenue, and increasing customer lifetime value.
eCommerce personalization strategies include recommending products based on interests, adjusting prices dynamically, and sending personalized emails with tailored offers. These strategies aim to make the shopping experience more customized and enjoyable while helping businesses increase sales.