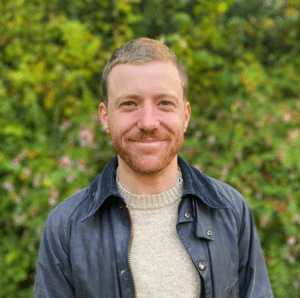 Harri Thomas
Head of Research and Strategy at Picnic.ventures
My background is in market research and marketing strategy. This stood me in good stead to take an insights driven approach to finding product market fit. I'm of the strong opinion there's no better way to find product market fit than to speak with customers and potential customers. To get the most out of these conversations, a solid research plan is needed. This is where I can help!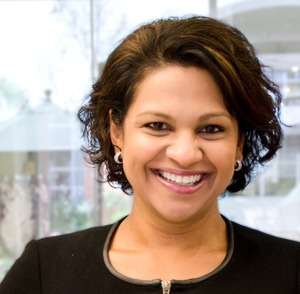 Vidya Dinamani
Founder & Partner at ProductRebels.com
This is my specialty and superpower! Helping founders and product teams hone in on the right combination of product feature and customer focus that leads to product-market fit. If you're building non-stop and not getting results, or not sure where to focus because of so many opportunities - then, let's talk.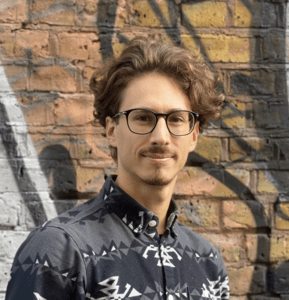 Matteo Tittarelli
Product Marketing Manager at qatalog.com
Before investing in acquisition, you must lock down product-market fit (PMF), which is all about retention. I can help you craft a comprehensive retention strategy tailored to your business, including (1) qualitative analysis of your product use case and user persona, (2) measuring retention correctly with cohort analysis, (3) crafting a habit-forming strategy for your product (engagement), (4) get users to experience your aha moment (activation), (5) reactivate churned users (resurrection).
How Growth Mentor works?

Step 1.
Browse mentors
Browse through our list of +200 mentors using the filters. Make sure to read their profiles and reviews in depth, and make your choice.

Step 2.
Send session request
Found the perfect mentor for you? Awesome, time to request a call. Tell them a bit about your situation, choose a time, and get it set on your calendar.

Step 3.
Get on 1:1 call
Time for the call, yay! Make sure you show up on time and prepared to make the most out of it. Pro tip: Ask your mentor if it's ok to record the screen so you can take notes later.
Get advice on how to find product market fit
Product Market Fit is the degree to which a product satisfies a strong market demand and is foundational for growth.
Many people have the misconception that they can "growth hack" their way to product/market fit (PMF).
Trying to do this is generally very frustrating, expensive, and unsustainable.
On the contrary, when you've successfully hit product-market fit, growth comes magically — even without ads or marketing.
The key to PMF is building a strong positioning.
You do this by speak with customers and potential customers. To get the most out of these conversations, a solid research plan is needed. This starts with detailed audience analysis and building data-driven buyer personas. You should also conduct interviews and surveys to get to your customer's "Why".
The end-goal is to use this research as a basis for creating a value proposition that aligns your offer with your potential users' pains.
That's how you nail your positioning.
By joining GrowthMentor, you'll be able to book 1:1 calls with vetted product-market fit experts that would be happy to mentor you through the most effective quantitative and qualitative customer research methods to help you on your journey towards PMF.
Common Use Cases
view all use cases
Frequently asked questions
Have a question you don't see here? Ask us on live chat!
Finding product-market fit…
It's the most challenging part of building any startup. And most startups will never find it.
But you're not like most founders.
That's why you're on this page, reading this sentence, hoping that maybe, just maybe, there's something you can learn from another's journey that can help you increase your chances of success on your own journey towards product-market fit.
There are no silver bullets in this Odyssey, but with a growth-mindset that isn't afraid of learning from failure, your success is literally in your own hands.
Step #1 Make something people want
Step #2: See Step #1
Simple stuff, but if you need some help along the way (and you most definitely will!), then talking to a growth mentor is going to be a breath of fresh air.
Listen to stories of successful founders firsthand
There's a big difference between reading product-market fit success stories on Indiehackers and actually speaking 1:1 with a successful founder and having them tell you their success story firsthand.
That emotional rush you'll get on a Skype call is unparalleled with the passive nature of consuming their stories via a pre-recorded video or reading their articles.
You're in the story, you can ask questions, they can give you advice. It's real, you're not just a spectator.
Get product-feedback from super-advanced users
This use case is specifically awesome for tech and SaaS startups.
On GrowthMentor, you'll be able to book calls with some pretty impressive startup founders and high-level growth marketers. If any of these mentors fit your ideal buyer persona you can book calls with them and do live user testing. Get the opinions of those who are most likely to mirror the ICP (ideal customer persona) of your product.
Because let's face it, although getting qualified users to test your product isn't the most challenging thing in the world, it's also not the easiest thing either. People flake. But Growth Mentors never flake. And if they do, you can always reschedule and/or just get your money back.
Talk to experienced product managers
Product managers are awesome. They're like little mini-fullstack-CEOs just overflowing with enthusiasm for making products better. The best product managers (e.g. the product managers on GrowthMentor) understand the insane value of user testing for product development and love nothing more than mentoring receptive early stage founders on how to improve their user listening skills.
I mean, why guess what customers want when you can simply ask them?
Improve your product marketing by clarifying the value proposition and overall messaging
This use case is particularly useful if you're super technical and aren't necessarily the best wordsmith. Look, your product might be awesome, but if you don't properly communicate that value and paint the picture of the wings it gives it's users then product-market fit will always just be that elusive "thing" you read about on startup blogs.
If you feel like you aren't 100% sure of what your product's value proposition is, having a call with a product messaging expert can do wonders for you. The best product marketers are well-versed in the "jobs to be done" framework and know the right questions to ask you to get you thinking more clearly about your value proposition.
We have a very detailed filter system for you to sort the mentors.  Filters like areas of expertise, tools, language, price and industry.
Members can also post a help request and have mentors apply to help if they feel they are a good fit.
Then the third option is to just ask us!  Give it a try right now and ask us on live chat 🙂
Three choices:
Mentors and mentees are able to set their communication tools in their profile settings.
It is a good idea to connect with the other person once the session is accepted and the details are given. This ensures that the correct details were given and when it is time to start, you can start on time.
Here are some tips on how to get the maximum bang for your time on growth mentor calls.
Come into this with realistic expectations. They're mentors, not magicians.
Ask your mentor if they'd be cool with you recording your screen with Loom
Give contextual information to help paint the picture of your current situation.
Growth mentors will be asking you lots of questions, answer them as honest as possible.
Don't be afraid to push the boundaries of question asking. Be inquisitive. Stories are gold.
Don't feel pressure, just relax. There's no right/wrong way to do this. Avoid binary thinking.
Try to form mental patterns, especially if you speak with multiple mentors. Pay attention to metadata.
Embrace alternative views. Ask the mentors to play devil's advocate and challenge your assumptions.
Be friendly and authentic. If you're likable, the mentors will be your biggest supporters (even after the call is over).
Yup!  Many of the mentors offer monthly coaching packages for members who want to really dive deep into a specific area.
Each mentor creates their own package so what they offer and the price vary from mentor to mentor.  You can find their coaching info at the top of their profile.
Meet us on the inside
If you think you need help, you do
Talk with like-minded experts. Get fresh growth ideas. See the blind spots in your decision-making. And grow like crazy.
What's included with Membership?
Direct access to schedule 1:1 calls
Ability to post help requests
Opt in for 1:1 monthly coaching packages
Weekly check-ins with our Accountability Coach
Unlimited calls with mentors listed as FREE
Membership to private Slack Community
Ongoing support from admin with mentor suggestions