Talk to mentors from these amazing companies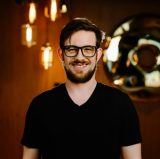 Google Ads is one of the staples of paid marketing and taps into a multitude of formats and ad networks. I built Salad's Google Ads account from <$1k/mo to $100k+/mo in 3 months, while maintaining a very profitable LTV:CAC. Over my career so far, I've spent in excess of $6mm across 40+ clients. I'm proficient at kickstarting, optimising and scaling. I can help you audit and benchmark your current activity and develop a strategy to optimise the ROI of this channel amongst your marketing stack.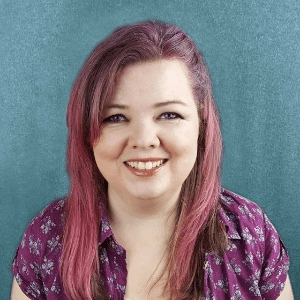 Amy Hebdon
Google Ads Conversion Strategist
Google Ads is exactly my zone of genius. I can answer questions about strategy, settings, measurement, optimization, attribution, account structure, keyword sculpting, bidding, and anything in between.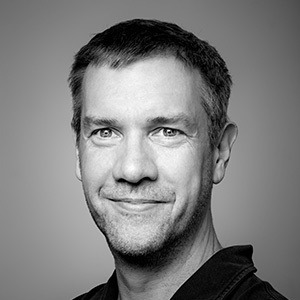 Lynn Patchett
Head of Paid & Organic Search @ Kollective
12+ years experience running campaigns both big and small for a wide variety of industries including e-commerce and tourism and a Google Premier Partner with Kollective. Google Ads can be confusing and an ever changing environment but getting the basics right goes a long way to guaranteeing success. Let's have a session to get it set up right!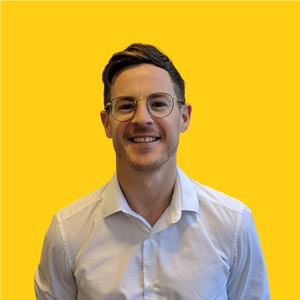 Todd Chambers
Founder@ Upraw Media & Podcast Host @Masters of SaaS
Worked with Google ads for over 10 years full time. Full funnel, multi channel campaigns target the right users, at the right time with the perfect messaging. Leverage my hands on experience managing 500+ PPC Campaigns.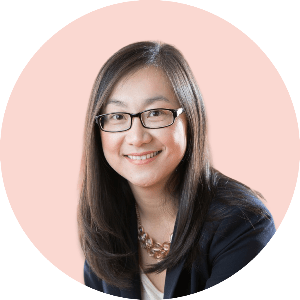 I've worked with google ads for the last 10 years spent over $30M in the platform and managed accounts large and small through many platform changes.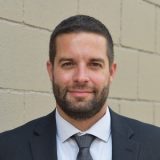 Jason Barbato
Growth, Inbound, Product Marketer. Advisor and Mentor. Former Best-In-Class Enterprise Growth Hacker at IBM.
Over seven years straight of managing search, display, and Gmail advertising in direct-touch in-house roles, in partnership with vendors, and hands-on as a consultant. Monthly campaign budgets as high as $1M and ongoing retainers in $10-25K per month range.
How does it works?

Step 1.
Browse mentors
Browse through our list of Google Ads mentors using the filters. Make sure to read their profiles and reviews in depth, and make your choice.

Step 2.
Send session request
Found the perfect mentor for you? Awesome, time to request a call. Tell them a bit about your situation, choose a time, and get it set on your calendar.

Step 3.
Get on 1:1 call
Time for the call, yay! Make sure you show up on time and prepared to make the most out of it. Pro tip: Ask your mentor if it's ok to record the screen so you can take notes later.
Boost Your Google Ads Performance with Expert Mentorship
Looking to amplify your Google Ads strategy? Our expert mentors are here to guide you.
Whether you're starting from scratch or optimizing an existing campaign, our Google Ads mentors offer personalized advice to fast-track your success. No more scrolling through endless blog posts or grappling with confusing jargon.
It's a lot faster to learn by asking questions directly to experts than by passively consuming content on the internet.
With GrowthMentor, you can:
Get real-time feedback on your Adwords strategy
Audit your campaigns with seasoned pros
Gain insights into outsourcing Google Ads to an agency or freelancer
Learn to utilize ad extensions effectively
Receive constructive critiques on your ad copy
Avoid Beginner Blunders with Google Ads Mentorship
Steer clear of common beginner errors with the help of a Google Ads mentor. Unfortunately, quality mentorship can often seem out of reach. Top-notch Google Ads experts usually charge between $90-150 per hour – a steep price for beginners.
But here's the GrowthMentor difference:
Avoid trial and error: Learn from real-world professionals without breaking the bank.
Skip the information overload: No more spending hours reading blog posts or watching courses.
Gain confidence: Build a successful campaign with expert guidance.
Optimize Your Google Ads Strategy as a Hiring Manager
Running a business leaves little time to become a Google Ads pro – and that's okay. With GrowthMentor, you can make the right hiring decisions, vet Google Adwords experts effectively, and negotiate contracts confidently.
How a GrowthMentor can help you if you're in this position:
Get help with hiring: Should I hire a Google Ads freelancer, agency, or hire someone fulltime for an inhouse position?
Get help with vetting Google Adwords experts: How do I know if the people applying for the position really know their stuff?
Get help with negotiating contracts: Here is the proposal I received from my Google Ads expert, is it reasonable or are they overpricing me?
Related Use Cases
View all
Frequently asked questions
Have a question you don't see here? Ask us on live chat!
Nope. That's your job. Where our community of vetted Facebook Ads experts comes in is advice and mentorship. Execution isn't what this platform offers.
We have a very detailed filter system for you to sort the mentors. Filters like areas of expertise, tools, language, price and industry.
Members can also post a help request and have mentors apply to help if they feel they are a good fit.
Then the third option is to just ask us! Give it a try right now and ask us on live chat 🙂
Three choices:
Skype
Zoom
Google Hangouts
Mentors and mentees are able to set their communication tools in their profile settings.
It is a good idea to connect with the other person once the session is accepted and the details are given. This ensures that the correct details were given and when it is time to start, you can start on time.
Here are some tips on how to get the maximum bang for your time on growth mentor calls.
Come into this with realistic expectations. They're mentors, not magicians.
Ask your mentor if they'd be cool with you recording your screen with Loom
Give contextual information to help paint the picture of your current situation.
Growth mentors will be asking you lots of questions, answer them as honest as possible.
Don't be afraid to push the boundaries of question asking. Be inquisitive. Stories are gold.
Don't feel pressure, just relax. There's no right/wrong way to do this. Avoid binary thinking.
Try to form mental patterns, especially if you speak with multiple mentors. Pay attention to metadata.
Embrace alternative views. Ask the mentors to play devil's advocate and challenge your assumptions.
Be friendly and authentic. If you're likable, the mentors will be your biggest supporters (even after the call is over).
Yup! Many of the mentors offer monthly coaching packages for members who want to really dive deep into a specific area.
Each mentor creates their own package so what they offer and the price vary from mentor to mentor. You can find their coaching info at the top of their profile.
Join the community
Enjoy the peace of mind that advice is always only one Zoom call away.