What is User-Generated Content
User Generated Content, or UGC, is a form of content created by customers or the users of a brand's products and services. It is unpaid and typically a spontaneous form of content creation by members of the public.
Some examples include reviews, social media posts, testimonials, and Facebook Group discussions, among other types of user-created content.
UGC is extremely valuable for businesses and should be part of a brand's content marketing strategy. The following sections will showcase everything you need to know about user-generated content and how to leverage it to grow your business.
Benefits of UGC for businesses
Businesses need to have content online to be visible and attract audiences. And while you should create content for your brand, it's not the only way to grow your presence.
UGC is vital for digital marketing success because it's like digital word-of-mouth marketing. It builds trust and credibility without any cost or effort by you.
It also increases brand awareness every time people talk about your business online. And UGC is self-perpetuating; when one user posts about a brand and others join in, the conversation builds on its own and creates engagement. 
User-Generated Content also affects SEO (search engine optimization) rankings since it boosts authority and trust. It's well known that Google uses E-E-A-T (Experience, Expertise, Authority, and Trust) to verify if a website is a good source of information.
Also, UGC gives you insights into customer sentiment and preferences, helping you make better marketing decisions and build better products.
Finally, focusing on UGC helps you create meaningful relationships with customers by participating in communities around your product, brand, or industry.
These are some of the most powerful benefits of using and encouraging UGC. Now, let's look at its disadvantages.
Risks of leveraging UGC
When leveraging user-generated content (UGC), there are important risks to consider.
The first risk is that you cannot control what people say about your business online. UGC includes negative reviews and comments.
And such online content will affect the overall public opinion of your brand, making it critical that you manage conversations around your brand well.
Another challenge is to track user-generated content. It's difficult to know what people are saying about you when they're discussing your products and brand.
Very often, there are gated communities and niche websites where people discuss your products. And there are forums where moderators influence conversations and do not welcome branded communication.
You have to decide between maintaining your brand's voice or putting your real face out there and being part of a conversation.
Leveraging UGC is critical and beneficial to grow your business. But you have to be wary of its pitfalls and know how to deal with them.
Keep reading to learn how to encourage and curate user-created online content for maximum brand exposure and minimum negative feedback.
Types of User-Generated Content
Before we look at how to manage UGC, here are the types of UGC you'll come across online.
Reviews and Ratings
You see reviews and even write them online. Movie reviews, posts on Tripadvisor, Yelp, and reviews on Facebook business pages are some examples of user-created reviews.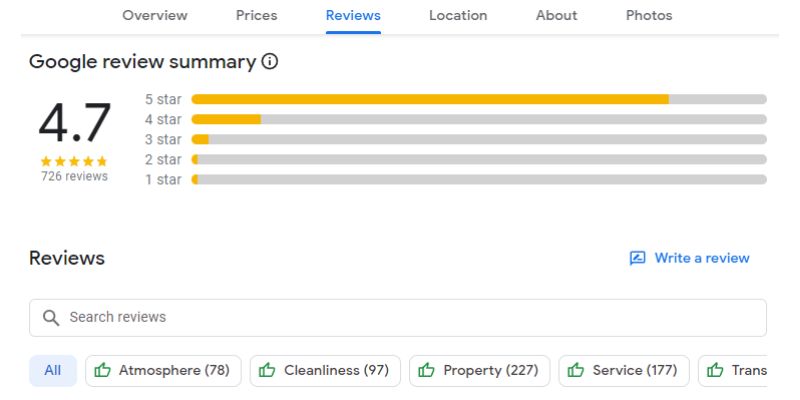 Ratings are often based on the five-star rating system and are also a type of UGC. As a brand, you should encourage your customers to leave reviews and ratings and make it easy for them to do this. For example, send an email after they complete a transaction with you or use your product.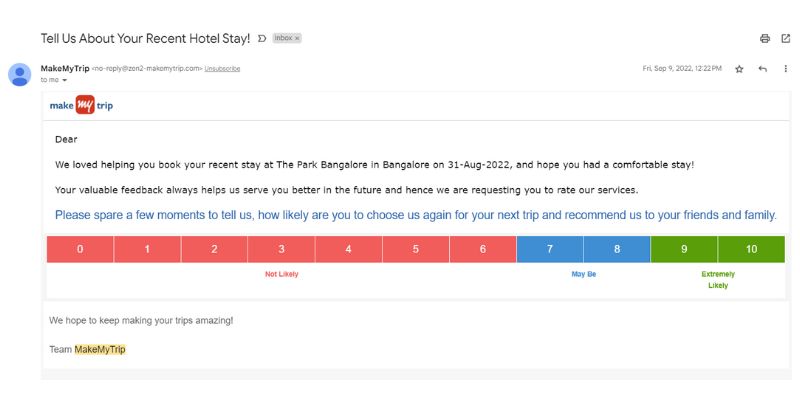 Social Media Posts
People often write about their experiences on social media, post pictures, and create free videos. You should curate and promote posts that make your business look good, but also respond to negative feedback in a timely and helpful manner.
Look for hashtags and trending topics related to your product or industry. You can also create hashtags that relate to your brand or campaign and encourage customers to use them when they post UGC.
Blog Content
Blog posts can be from anyone with experience with your business, such as a customer or influencer. You should look for bloggers who mention your products and consider collaborating with them to create blog content that benefits both parties. 
You can also share these blog posts on your social media and with your email list. This validates your products' usefulness and shows that you're engaging with other people.
Also, encourage guest posts from knowledgeable customers and influencers on your website. This is a great way to add more content to your blog for free. And this will boost your credibility because you welcome outside opinions and information.
Forums and Social Media Groups
Forums are online conversations where people talk about varied topics in a non-branded setting.
Some examples of forums include Reddit,  Quora, and Stack Exchange. You should search for forums related to your product or industry and join these conversations with a non-sales approach.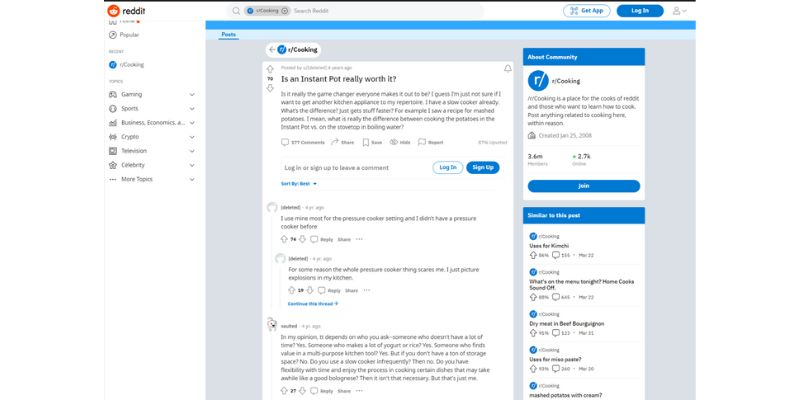 And feature any interesting conversations on your website to show that you're listening to your customers.
Also, build groups on social media like Facebook Groups and LinkedIn Groups.  You can start conversations and engage with members to get UGC-like ideas, feedback, and more.
Membership Sites
Membership sites are private groups for customers or anyone in your audience right on your website. You grant access to people who are interested in your products and services or belong to your industry.
A membership site is a great way to create UGC and it's also a way to support your audience. A gated site with limited access for outsiders gives people a chance to discuss private issues and help each other.
It's also a goldmine for user-created material that you can learn from and share as evidence of your company's work.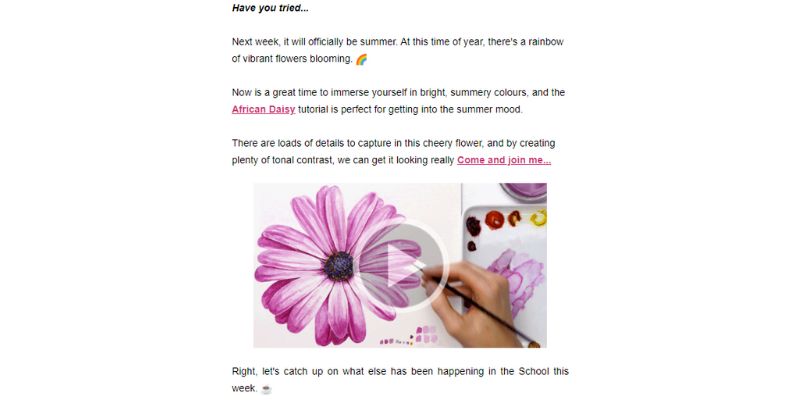 Product Review Sites
Product review sites allow users to rate products they have used so others can get an idea before buying them. Some examples include G2, TrustRadius, and Capterra.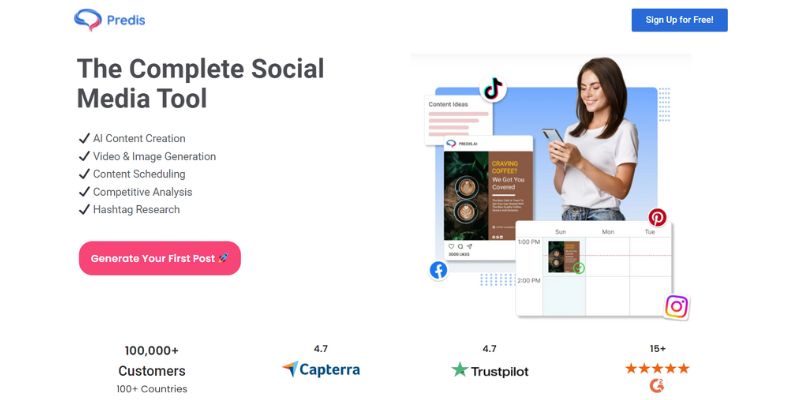 You should look for your product on these websites. When you showcase ratings, badges, and reviews, it boosts your credibility.
How to encourage UGC
There are many key strategies to incentivize customers to create and share UGC.
To begin with, provide incentives. For example, offer rewards to customers who create and share UGC, like discounts, free products, or even recognition on social media.
This motivates customers to take action and create content, as they feel rewarded for their efforts.
Next, make it easy for customers to share their experiences with your business. Add clear calls to action on your website and social media channels, asking customers to create and share content.
Don't forget to engage with customers on social media. By responding to customers' comments and interacting with them, you can generate goodwill.
The more you engage, the more customers will continue creating content.
Finally, create a community around your brand. Do this by using social media channels, membership plugins, or social media groups.
How to manage and leverage UGC
Here are some key strategies for managing and leveraging UGC effectively.
Monitoring and moderating with tools: It's crucial to monitor and moderate UGC, to ensure that it's appropriate, on-brand, and within legal boundaries. Use various automated tools available in the market, like social media listening tools.
Responding to UGC: Engagement with customers is a vital part of managing UGC. By responding to customer comments, you can foster positive relationships, generate loyalty and encourage more UGC. It is a good strategy to respond to all comments, both positive and negative.
Using UGC in marketing campaigns: By showcasing UGC in ads, you can add credibility and authenticity to your messaging. Feature reviews, testimonials, ratings, and more to help spread the word about your brand, reach new audiences, and increase your chances of conversion.
Copyright and ownership: When it comes to UGC, it's critical to respect copyright and ownership laws. Ensure that the content used belongs to the customer who created it, and always ask for permission before using it in campaigns.
Privacy and data protection: With increased caution around online privacy laws, it's important to ensure the UGC you are using is in accordance with laws in various areas. And be mindful of protecting your users' data.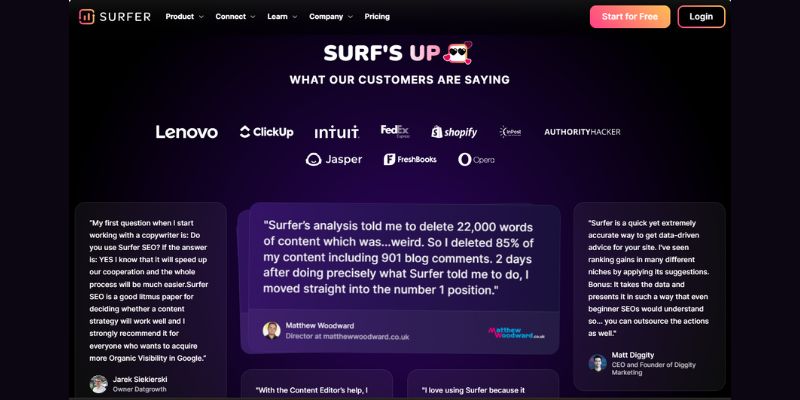 Best practices for using UGC
User-generated content is a valuable asset to businesses, but it's imperative to use it ethically and appropriately. Here are some best practices for using it responsibly.
Obtain permission: Before using any UGC, be sure to obtain permission from the customer who created it. This can be done by reaching out to them directly or by incorporating a consent form into your website or social media channels. Make sure to clearly explain how the content will be used and provide an easy way for customers to opt-out if they change their minds.
Give credit: Always credit the customer who created the content. Tag them in social media posts, including their name in the caption of a photo or video, or by publishing their name on your website alongside their content.
Be transparent: Be clear about how you're using UGC, and avoid using it in a way that misrepresents or misleads your customers. If you're using UGC in advertising or marketing campaigns, make sure to disclose this information.
Be respectful: Be mindful of the tone and messaging used when incorporating UGC into your brand's messaging. Avoid any content that could be seen as insensitive or offensive, and be sure to handle any negative comments or feedback in a respectful and constructive manner.
Maintain quality: While it may be tempting to use every piece of UGC you receive, it's important to maintain a level of quality in the content you choose to feature. Review each submission carefully, and select only the content that meets your brand's standards.
By following these best practices, businesses can leverage UGC as a powerful tool for marketing, driving engagement, and fostering a sense of community and loyalty among customers.
Conclusion
UGC can be an incredible asset for your business, and when managed well, it can drive brand awareness, boost sales, and deepen customer loyalty. Implementing these strategies can help you take advantage of the power of UGC while minimizing the risks associated with its use.
Create a library of free content to showcase your brand and create a sense of community around it, and you'll see your business thrive easily.