Talk to mentors from these amazing companies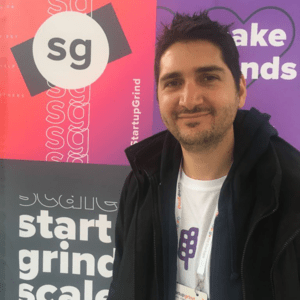 Google Search Console is by far the most powerful SEO tool available and best part, it's completely free. My mentees know that I'm always itching for an opportunity to jump on a screenshare tour of how to best leverage GSC to spot SEO opportunities.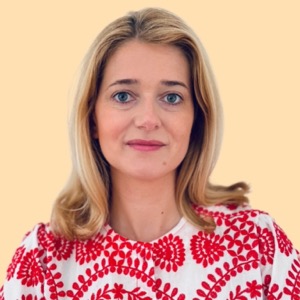 Great for tracking your organic keywords, identifying if you are attracting the right audiences, and making sure that your website is indexed correctly. If you need help with setting it up fr your website, I'm here to help.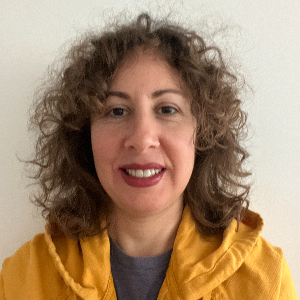 Ilke Karabogali
Co-Founder at 7 Fit Framework Towards Product-Market Fit
Google Webmaster Tools (aka Google Search Console) is a somewhat overlooked tool by some marketers when in fact it includes a wealth of information that can help you drive your SEO efforts. When used along with Google Analytics, Webmaster Tools can become a giant resource for inbound marketing.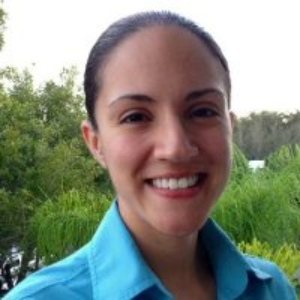 Erika Barbosa
Head of Growth Marketing | GTM Strategy | Empathetic Leader | SaaS
Formerly known as Google Webmaster Tools, Google Search Console has become an indispensable tool for businesses looking to optimize their SEO efforts. As a seasoned professional, I understand the importance of this invaluable resource and have extensive experience in setting up and managing Google Search Console accounts.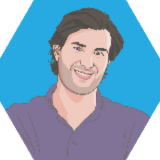 Paid SEO tools are great. But did you know that Google offers its own tool to help us with SEO and it's completely free? Google Search Console should be the go-to tool for all things SEO. It has a lot of data and more importantly it can help you find and fix any technical errors that may impact your organic performance. I am happy to guide you though this tool.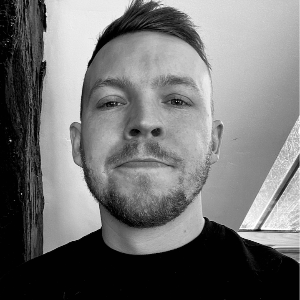 Ben Major
Head of Tech & Content SEO @ Skale
Google Search Console gives you unparalleled insights into how users think (and how they find your website). I use GSC at least 10 times per day to pull information about queries or the performance of specific pages.
How does it works?

Step 1.
Browse mentors
Browse through our list of mentors using the filters. Make sure to read their profiles and reviews in depth, and make your choice.

Step 2.
Send session request
Found the perfect mentor for you? Awesome, time to request a call. Tell them a bit about your situation, choose a time, and get it set on your calendar.

Step 3.
Get on 1:1 call
Time for the call, yay! Make sure you show up on time and prepared to make the most out of it. Pro tip: Ask your mentor if it's ok to record the screen so you can take notes later.
Why talk to a Google Search Console expert?
How a growth mentor can help you with Google Search Console:
You're not super experienced, and wish you knew how to best use Google Search Console
You want someone else to take a look at your search analytics to see if they can uncover low-lying fruit
You want to disavow bad links in Google Search Console but are scared you might screw something up and don't want to take chances
You want someone to walk you through robots, crawls, sitemaps, mobile checkers, security issues, and all the other obscure SEO'y buzzwords you might be fuzzy on
You're thinking of piping Google Search Console data to a 3rd party tool and want to get feedback on the high-level strategy
Whether it's your first time setting up Google Search Console or you're an experienced Google Search Console user that's been using it for years, it can't hurt to speak to other Google Search Console experts to get their take on how to maximize the impact of this incredibly powerful tool.
Related Use Cases
View all
Frequently asked questions
Have a question you don't see here? Ask us on live chat!
We have a very detailed filter system for you to sort the mentors. Filters like areas of expertise, tools, language, price and industry.
Members can also post a help request and have mentors apply to help if they feel they are a good fit.
Then the third option is to just ask us! Give it a try right now and ask us on live chat 🙂
Three choices:
Skype
Zoom
Google Hangouts
Mentors and mentees are able to set their communication tools in their profile settings.
It is a good idea to connect with the other person once the session is accepted and the details are given. This ensures that the correct details were given and when it is time to start, you can start on time.
Here are some tips on how to get the maximum bang for your time on growth mentor calls.
Come into this with realistic expectations. They're mentors, not magicians.
Ask your mentor if they'd be cool with you recording your screen with Loom
Give contextual information to help paint the picture of your current situation.
Growth mentors will be asking you lots of questions, answer them as honest as possible.
Don't be afraid to push the boundaries of question asking. Be inquisitive. Stories are gold.
Don't feel pressure, just relax. There's no right/wrong way to do this. Avoid binary thinking.
Try to form mental patterns, especially if you speak with multiple mentors. Pay attention to metadata.
Embrace alternative views. Ask the mentors to play devil's advocate and challenge your assumptions.
Be friendly and authentic. If you're likable, the mentors will be your biggest supporters (even after the call is over).
Yup! Many of the mentors offer monthly coaching packages for members who want to really dive deep into a specific area.
Each mentor creates their own package so what they offer and the price vary from mentor to mentor. You can find their coaching info at the top of their profile.
Join the community
Enjoy the peace of mind that advice is always only one Zoom call away.