If you want to get better at B2B sales
… you'll love GrowthMentor.
Meet 1-on-1 with B2B sales advisors to learn directly from people that have "been there done that."
Solve difficult sales problems
Blast through the roadblocks holding you back with personalised guidance drawn from years of experience.
Get expert feedback and new ideas
Listen to the advice and insights from multiple B2B Sales mentors to help you piece together an up-to-date growth plan.
Feel focused and inspired after every call
With the help of a mentor, you'll overcome doubts and uncertainties while learning new techniques in each call.
"Growth Mentor helps you stand on the shoulder of giants by getting expert advice from people that have 'been there, done that' AND are eager to help."
"If I'm curious about a topic, tool, industry, or role, I am just one session away from the answers to my most pressing questions. Every mentor has been able to help me in a very unique way, what stands out with all of them is the willingness to help, ask the right questions and tailor their advice in record time."
Marytere Solano
Digital Growth Marketing Manager at Sunu, Inc.
Execute your next sales campaign with clarity and confidence
Your mentor will listen and understand your business, doubts, and ideas to give experienced-backed solutions to move you forward.
Validate ideas before executing
Trouble-shoot lacklustre email sequences
Optimize your martech stack
Refine your companies messaging
Meet the mentors
Talk to veteran B2B sales consultants with proven track records
GrowthMentor is a curated community of elite marketers and founders. Less than 3% of applicants get accepted to become a mentor.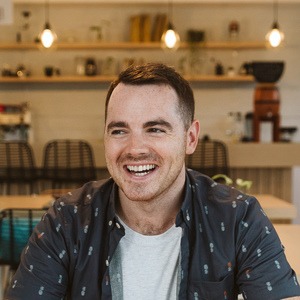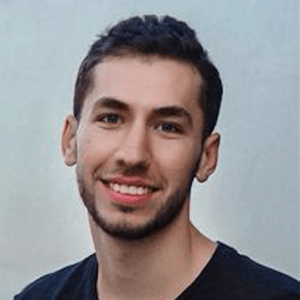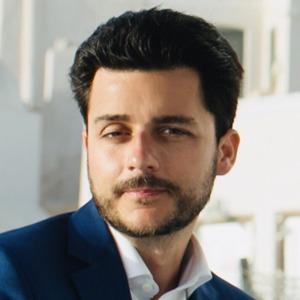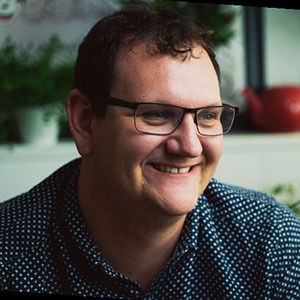 Tap into expert guidance when you need it
Schedule 1-on-1 video meetings with any mentor you choose.
1. Find a Mentor
Create a free account and browse through our 200+ strong community of growth mentors.
2. Schedule a video-call
Get unlimited access to the +150 mentors that offering their time for free (within reason). A small percentage of mentors charge additional rates on top of the membership fee.
3. Chat and have fun
Talk to the mentor on the platform you prefer; Zoom, Skype, Hangouts. Send documents, share screens, and don't be afraid to ask questions — each mentor is friendly and genuinely wants to help.
ONE SIMPLE PLAN
Join the GrowthMentor community
Get better at B2B sales with "been there done that" advice.
What's included with Pro Membership?
Direct access to schedule 1:1 calls
Ability to post help requests
Opt in for 1:1 monthly coaching packages
Weekly check-ins with our Accountability Coach
Unlimited calls with mentors listed as FREE
Membership to private Slack Community
Ongoing support from admin with mentor suggestions
Frequently Asked Questions
Can't find your answer below? Hit us up on live chat!
The best B2B sales consultants usually charge between $100-200 per hour.
This is out of budget for most early-stage founders to spend on mentorship or advice, so they view it as a "luxury" and just move on without any mentorship.
So instead of learning about the fundamentals of B2B sales under the wing of someone with real-world experience, you try and learn the hard way.
What ends up happening usually looks a little like this:
You spend crazy hours reading blog posts and watching youtube videos on how to do B2B sales.
After a while, you build up a false sense of confidence and jump headfirst into a tool like Lemlist or Gmass and start sending cold emails to leads you found on a list (or used a VA to prospect for you).
3 weeks later, no positive replies, just a bunch of angry replies.
You stop spending time on outbound sales and convince yourself, "Outbound sales doesn't work for my business" and the momentum and excitement drops.
On GrowthMentor it's easy to get mentored by B2B sales consultants that genuinely enjoy helping early-stage founders crack sales as a channel.
And best part, you can access them at disruptively discounted rates, because they genuinely enjoy helping, and aren't doing it exclusively for the money.
Learn more about how it works.
Three choices:
Mentors and mentees are able to set their communication tools in their profile settings.
It is a good idea to connect with the other person once the session is accepted and the details are given. This ensures that the correct details were given and when it is time to start, you can start on time.
Here are some tips on how to get the maximum bang for your time on growth mentor calls.
Come into this with realistic expectations. They're mentors, not magicians.
Ask your mentor if they'd be cool with you recording your screen with Loom
Give contextual information to help paint the picture of your current situation.
Growth mentors will be asking you lots of questions, answer them as honestly as possible.
Don't be afraid to push the boundaries of question-asking. Be inquisitive. Stories are gold.
Don't feel pressure, just relax. There's no right/wrong way to do this. Avoid binary thinking.
Try to form mental patterns, especially if you speak with multiple B2B sales advisors. Pay attention to metadata.
Embrace alternative views. Ask the mentors to play devil's advocate and challenge your assumptions.
Be friendly and authentic. If you're likable, the advisors will be your biggest supporters (even after the call is over).
We have a very detailed filter system for you to sort the mentors. Filters like areas of expertise, tools, language, price and industry.
Members can also post a help request and have mentors apply to help if they feel they are a good fit.
Then the third option is to just ask us! Give it a try right now and ask us on live chat 🙂
Leverage been there done that advice
Join the GrowthMentor Community
Enjoy the peace of mind that advice is always only one Zoom call away
What's included with Membership?
Direct access to schedule 1:1 calls
Ability to post help requests
Opt in for 1:1 monthly coaching packages
Weekly check-ins with our Accountability Coach
Unlimited calls with mentors listed as FREE
Membership to private Slack Community
Ongoing support from admin with mentor suggestions