Demand is growing for marketing consultants, and the Bureau of Labor Statistics estimates a 10% growth in the profession over the next decade. The need is growing particularly fast among startups, who often don't have the resources to employ entire dedicated marketing teams.
At GrowthMentor, we can help your business get in touch with experts to help you decide if a marketing consultant is a right choice for your company. First, however, before scheduling a 1-on-1 call, you should familiarize yourself with the ins and outs of the marketing consultant profession. Read on to learn what they do, what skills they bring to the table, and how to land the right one for your business.
Marketing consultants are strategists
Marketing consultants help businesses struggling to formulate, execute, or maintain an effective marketing strategy. They usually work temporarily and often assist companies that cannot afford to hire a dedicated marketing team.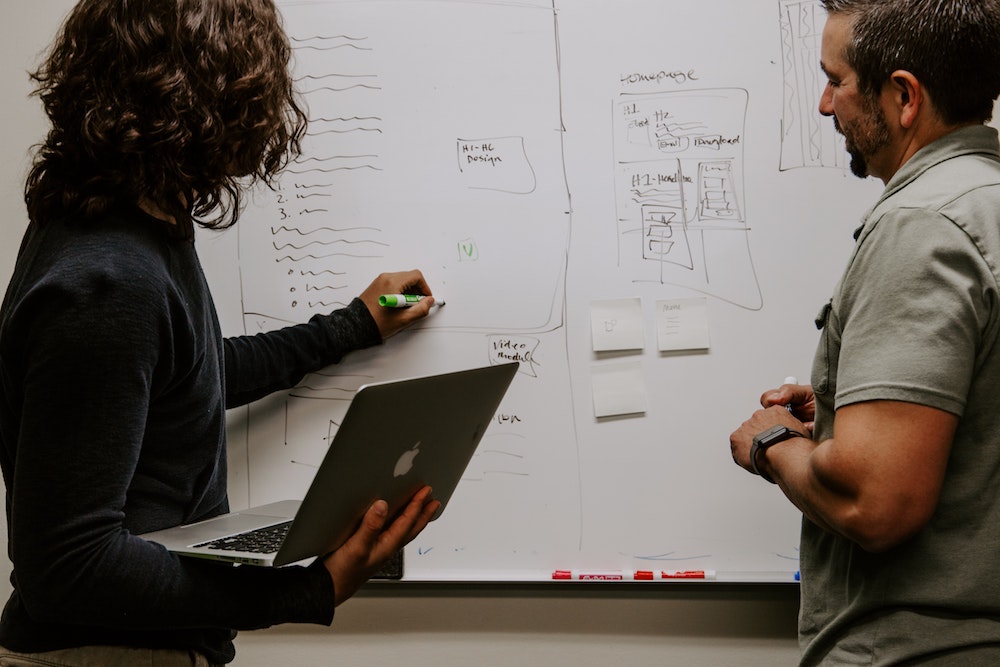 Given the complexity of modern marketing, consultants require broad skillsets to work across many channels. Indeed, some marketing consultants specialize in a handful of media, and businesses may hire them for a specific area of their marketing plan.
They start with a current audit of your marketing practices
Marketing consultants begin by auditing a business' current strategy to determine strengths, weaknesses, and untapped opportunities. Typically, their assessment investigates several facets of the overall marketing picture. These include:
SEO performance of the business' digital assets
Social media footprint
Website design
Brand image
Competitors' performance
After gathering relevant data, the consultant prioritizes the different aspects of the client's marketing strategy and determines which ones offer the highest potential impact. A well-conducted assessment provides a clear view of how the business' marketing stacks up to the competition and which areas it should improve first.
Multiple channels require tech savviness
Good marketing consultants are familiar with various software tools that help businesses collect and analyze data while managing several channels. Based on their audit, they typically recommend companies adopt or upgrade several useful technologies.
Customer relationship management
Customer relationship management (CRM) software is essential for managing customer relationships at every level of the funnel. CRMs track individual customers through their relationship with the business and collect many data types that can inform future marketing, sales, and customer service.
Email marketing
Email marketing platforms streamline email marketing strategies. By leveraging segmentation data from the CRM, email platforms let businesses launch campaigns directed at customers at specific stages of their journey. They also collect essential data like click-through and open rates to inform future email marketing strategies.
Social media
Social media tools connect all a business' social media accounts to one interface. This software makes it easier to manage posting schedules and track performance, especially if the company uses several different platforms. In addition, many of these programs allow marketers set up feeds dedicated to specific competitors.
Analytics
An analytics platform is the brains of a marketing operation. They integrate with CRMs, email platforms, websites, and social media tools to compile, analyze, and report performance data for every aspect of a marketing strategy. An efficient analytics platform allows marketing departments to determine precisely which parts of their plan are working and which need retooling.
Consultants test, track, and teach
After they conduct an audit and make tech recommendations, marketing consultants perform several ongoing duties during their employment. These duties change according to the client's needs but often include:
Training or mentoring employees to continue effective marketing after the consultant leaves
Monitoring and reporting on the progress of SEO, social media, email, and other marketing channels
Improving branding or even creating an entirely new brand identity
Optimizing web and blog content – developing a style guide to ensure effective content in the future
Analyzing data to find new opportunities, develop campaigns, and analyze their results.
To summarize, marketing consultants need to be proactive and adaptable. They help businesses by streamlining processes and analyzing data to create new marketing strategies.
Marketing consultants need a diverse skillset
Not every marketing consultant has the same skillset. Many become experts in a few specific channels, while others maintain a broader knowledge base.
In addition, businesses typically hire according to their particular needs. For example, startups may prefer generalists to help get their marketing off the ground. On the other hand, established businesses often look to tweak individual channels.
The following skills are essential to marketing consultants regardless of their specialization:
| | |
| --- | --- |
| Skill | Why it's important |
| Marketing acumen | Consultants specializing in one or a few channels should have a broad understanding of basic marketing principles. If they don't, they will not be able to communicate with colleagues working on other media and understand high-level strategy |
| Analytical skills | Analytics are more than numbers to a marketing consultant. They tell the story of a brand's life in the eyes of the public. Without knowing the story, a consultant will never build a successful strategy to increase traffic, conversion rates, or revenue. |
| Excellent communication | Marketing consultants must be able to join, integrate with, and work beside teammates quickly. Furthermore, they are temporary employees, so they must frequently repeat the process. To do it, they need excellent communication skills. |
| Meticulous organization | Running several initiatives simultaneously across multiple channels requires a conscientious approach to work. In this regard, marketing consultants are similar to project managers and must balance competing deadlines frequently. |
| First among equals | Consultants are unique insofar as they are team members who often mentor the other members. While they need to help colleagues develop their skills, they also must be diplomatic enough to ensure a smooth workflow. |
| Creativity | Not every marketing consultant needs a background in design, but some creativity goes a long way in helping teams operate outside the box. Furthermore, the ability to help generate or critique content of all types is instrumental in all areas of marketing. |
| Strong writing | Writing a competent blog post in a pinch is useful but clearly communicating is universally applicable. Marketing consultants work with their teams one minute and management the next. Depending on their industry, they may even need to communicate directly with their business' clients. Lucid, elegant writing is eminently helpful. |
| An eye for design | Almost all marketing has a visual element – even text-heavy blogs and articles. Marketing consultants don't have to be artists. But they need to work with artists and designers to strategize posts and other visual media. |
| Research-oriented | Keywords, new strategies, competitors, keywords, etc. – there are many things to research for a marketing consultant. In marketing, data fuel the entire operation, and the marketing consultant's job is to research and analyze everything that can give their client an edge. |
Many marketing consultants specialize
There are dozens of specialties within marketing, and consultants often gravitate to the things that interest them most. Here is a list of several typical specialties our mentors at GrowthMentor can review to see if you should hire a consultant.
Marketing consultant job listings
Job listings for marketing consultants have three primary elements – a job description, a list of responsibilities, and a list of requirements. Some businesses prefer to give information about their company mission and values, while others stick to the job info. Here is a real-world example of a marketing consultant job listing.
Beware red flags in the interview process
As with any job, some marketing consultants don't have the skills or experience they advertise on their resumes. However, candidates who are out of their depth often wave red flags. Here are several prominent warning signs that a potential marketing consultant may not be the best fit for your business.
They have poor communication skills
Communication is key. Carefully observe how they communicate during the interview. Do they talk too much or not enough? Ideally, they should balance listening and absorbing with explaining and narrating. Remember, they will need to work as part of your team, even if they bring in new expertise.
There are professional conventions to consider as well. Marketing can be fast-paced, and consultants must respond quickly and coherently to emails and calls. Ensure that the consultant you hire has excellent communication skills.
They do not focus on your problems and how to solve them
It's human nature to see everything through the lens of one's interests and specialties. Nevertheless, you are hiring a consultant to help your business, and they must be attentive to your needs. Therefore, they should be more interested in talking about what you need than what they offer.
If a potential consultant spends a lot of time pushing a methodology they use successfully "all the time," it's a red flag. You don't want someone on board who thinks SEO is the only thing that matters in digital marketing, especially when you're trying to optimize your email campaigns.
Instead, look for candidates interested in building a strategy that accounts for your unique situation and fits your exact goals. In addition, look at their case studies to see if they are always touting the same services or if they offer a wide variety of approaches.
They do not prioritize research above all
Marketing consultants need to prioritize research. So it is a red flag if they start proposing solutions before being privy to the pertinent data. Instead, look for a candidate that suggests common strategies that generally work but readily admits that they will not know whether they are the best fit for your business until they have time to collect and analyze data.
Your business is unique. The circumstances are different even if it bears many similarities to companies a candidate has worked with previously. There are no one-size-fits-all solutions. Therefore, avoid consultants that don't perform exhaustive research before formulating a marketing strategy that fits your business' exact needs.
They promise specific results
There are no guarantees in marketing. Any marketing consultant should be open and honest about that fact. If anyone guarantees a certain number of leads or a specific ROI, it's a red flag. As with any investment, there are attendant risks. By all means, seek an experienced, innovative, and confident consultant. However, beware of specific guarantees.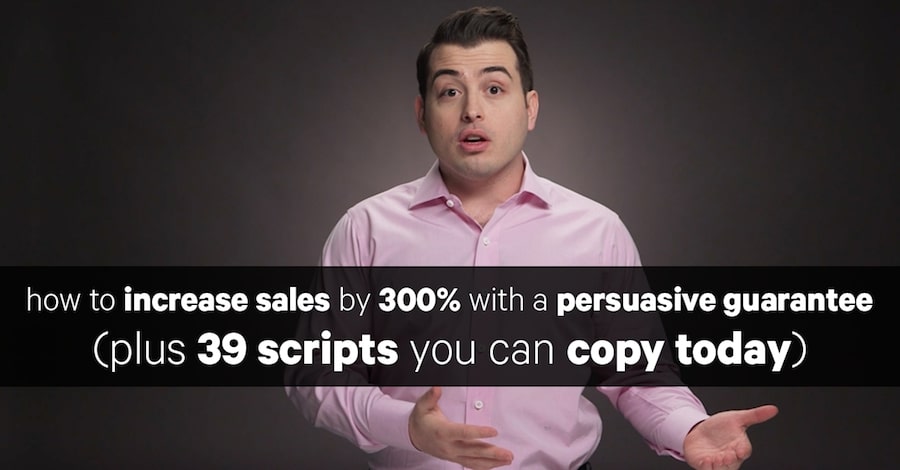 Candidates making specific claims are likely not oriented toward assessing your company's exact needs. Indeed, they will probably focus on shoehorning your case into stale strategies that don't account for nuances. Such consultants are prone to blaming external factors rather than any shortcomings in their preparation, planning, or execution.
To avoid this red flag, ascertain whether your potential consultant stresses the need for constant data tracking and analysis. Such consultants are fact-focused and constantly reformulate their strategies to account for the most recent results.
Finally, try to find out how your potential consultant behaves when things don't go to plan. What methods do they employ to fix things? What analytical strategies do they have to discover where they went wrong and avoid future mistakes?
They rely on trendy buzzwords
In a way, consultants are teachers. They arrive to work with your team temporarily to set up a marketing infrastructure that will successfully continue to operate after they move on. To do so, they need to train your staff to test, analyze, plan, execute, and adjust.
Unfortunately, some marketing consultants communicate with a word-salad of buzzwords and jargon.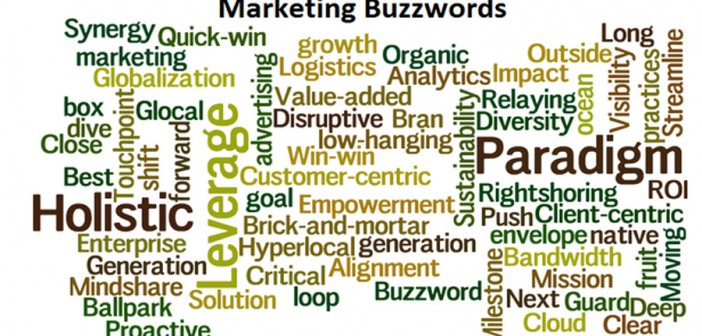 The ability to explain complicated ideas in a way non-specialists can understand is the sign of a teacher who truly understands their content area. The same applies to consultants.
Therefore, weed out all the interviewees that use many words to say little. When it comes time to work on a marketing strategy, the consultant will need to build a relationship with your team quickly, and they can only do that with transparency and clarity. If they really know what they're doing, they will turn complex ideas into simple terms.
Marketing consultant salaries
Marketing consultants' costs can vary by specialty, geography, and other factors. For example, some will earn a salary and join a business in person full-time for a set period. Others will work remotely part-time and charge an hourly rate. Finally, some companies offer commissions for their consultants based on results.
Considering that base salary numbers may not tell the whole story, the average salary reported by Glassdoor, Payscale, Zip Recruiter, and Indeed is between $55k and $60k per year. However, Glassdoor points out that commissions and bonuses can be significant, and experienced marketing consultants (15+ years) can earn over $300k per year.
There are alternatives to marketing consultants
Marketing consultants can be an effective way of putting together a killer marketing strategy. However, there are several viable alternatives to hiring one. When it comes down to it, businesses bring consultants on board to make up for weaknesses in human capital – experience, formal training, etc. An obvious way to mitigate these problems is upskilling current staff.
Many crash courses are available to help people learn the necessary skills to master different aspects of modern marketing. For example, someone may already be great with email marketing but need help using Google or Facebook Ads effectively. In addition, some people are proficient in SEO or content writing, but not both. Luckily, some online courses offer online SEO training and content marketing instruction.
In addition to online courses, members of your company who want to upskill themselves can form a relationship with a mentor who specializes in the area of expertise they are looking to develop.
At GrowthMentor, we can connect you to over 400 of marketing's best mentors. Whether you need help with growth, automation, SEO, social media, or any other specialties, we have dozens of mentors ready to share their experience and expertise.
Contact a Growth Mentor to see if a consultant is right for your business
Marketing consultants are an excellent resource for improving your marketing strategies. After auditing your current approach, they will help you update your tech to streamline your marketing workflow. Then, they will test and monitor results while showing your team how to integrate them properly into the next round of strategic planning.
Consultants have diverse skillsets, and many specialize in narrow fields of expertise. Startups often seek out generalists to help get their marketing apparatus up and running, while larger firms look to tweak individual channels.
Regardless of the type, a good consultant will stay focused on your business' unique needs and goals to take its marketing game to the next level. The best way to determine if you need a consultant is to get in touch with GrowthMentor and schedule a call with one of our experts. They will help you decide what kind of marketing consultant is right for your business.