In this post, we'll outline the skills and responsibilities of growth marketing managers and how you can find the right one for your business.
Growth marketing managers develop the strategy
Growth marketing managers develop strategies to engage users at every level of the AARRR funnel.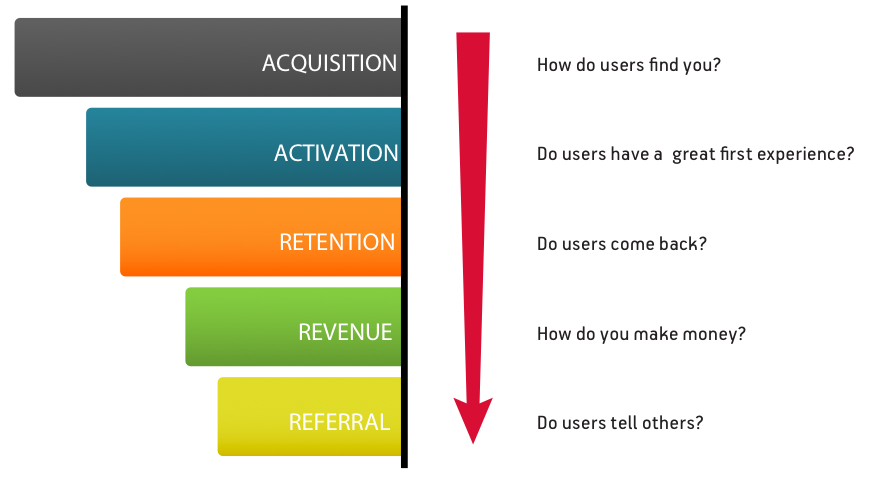 Traditional marketing is focused on creating demand and driving top-of-funnel awareness either through social, organic search, or paid ads.
On the other hand, growth marketing managers need to be aware of the entire customer journey adding value at each step along the way.
Providing a great customer experience at every level requires collaboration, and growth marketers often work alongside everyone from copywriters to engineers.
Their ultimate goal is to develop an effective and meaningful customer experience journey that captures new leads and converts them to loyal brand ambassadors.
Versatility is the name of the game
Growth marketing managers must be versatile. They need to remain product-focused while making data-driven decisions to add value to the customer experience. Therefore, they cannot rely on their gut instinct; instead, they require a broad range of soft and hard skills that allow them to move effortlessly from one aspect of marketing to another.
In addition, many growth marketers find mentors to help them learn to balance all the job requirements. Others upskill themselves through courses.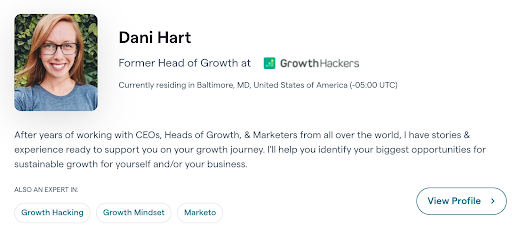 Strategic yet granular, creative yet disciplined
No growth marketing manager can be successful without high-level, strategic thinking.
They need to see the connections between the customer experiences underlying each level of the AARRR funnel.
They need to keep the overall plan in mind at all times while they focus their attention on individual channels within the funnel.
They must be able to avoid a specialist's perspective, or they might lose sight of the big picture.
They need the analytical skills to derive actionable conclusions from granular data acquired through various inputs.
The more pragmatic a decision-maker, the better, as marketing never goes exactly to plan, and growth managers – especially in startups – need to make calculated decisions within strict budgetary constraints.
Growth marketing requires persistence. Although there are some "best practices" that many businesses have used with success, growth marketing is relatively new and unpredictable. So growth marketers need to be tough and disciplined, staying focused on the data to improve upon their (inevitable) failures. They need the patience to analyze, readjust, and prioritize on-the-fly.
But their discipline is in service of creativity. Awesome growth marketers understand that early adopters and innovators will capture the lion's share of the market, and they must try to jump on new trends, platforms, and strategies early. However, innovation comes with risk; but discipline and creativity can maximize the odds of choosing the right up-and-coming tech.
Hard skills: Use data, design tests, collect more data
Since growth marketing managers work at all levels of the AARRR funnel, there is a long list of hard skills they could require depending on their company's specific requirements. Foremost among them are product skills. Growth marketers must be able to build effective strategies based on the parameters of the product or service their business sells.
On the more technical side, growth marketing is data-driven. Therefore, successful growth managers must run frequent, two-stage A/B tests and analyze the data. Data analysis skills help growth marketers optimize to target several vital metrics, including:
Customer retention
Engagement
Return on ad spend
Customer lifetime value
Acquisition cost
Conversion rate
(Un)subscribe rates
SMS/Email rates
In addition to data analysis, growth marketing requires customer acquisition skills. These run the gamut from traditional marketing skills to technical, web-based knowledge. Competent growth marketers should have significant knowledge about:
Acquisition marketing
Search engine optimization
Content marketing
Paid search/Paid social
Email/SMS marketing
Affiliate marketing
UX principles
Conversion rate optimization
Growth marketing managers have many responsibilities
Growth marketers have a lot of work to do. First, they must work with product managers, engineers, designers, and marketers to develop and execute a growth strategy.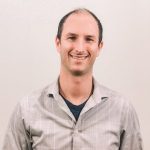 Growth marketing differs from traditional marketing in a couple of ways, namely, that growth teams are responsible (along with product managers) for all metrics along the user journey.

Craig Zingerline, founder of Growth University
However, before they can start planning, growth managers need data – if growth is the job's output, consider data the input.
Therefore, they need to create a data infrastructure that allows them to analyze user behavior at every point in the customer experience. Growth Marketing Managers use Google Analytics, Optimizely, Mixpanel, and many other tools to answer questions like:
Which state had the most growth last month?
What did most subscribers do in the activation phase?
Why don't users take advantage of our special offers?
Which segment of our customer base have we not targeted in the last year?
What is our shopping cart abandonment rate?
After they analyze the data and compile a list of metrics they want to improve, they have to prioritize them according to cost, potential impact, expected revenue, time to implement, etc.
For example, they may have to decide whether to focus resources on Facebook Ads or increase the quality of blog content on the company website. If engagement is a more significant problem than acquisition, dumping money into ads could waste time and money.
For every plan they implement, growth managers will most likely need to run tests to determine the results. For example, they may work with product development to add features or collaborate with copywriters for a fresh new ad campaign. In both circumstances, the growth marketer will test the efficacy of the writers' and developers' innovations.
Growth marketers are responsible for analyzing, testing, and improving everything that can power growth regardless of the channel it inhabits. Their specific responsibilities include, but are not limited to:
A/B testing
Utilizing social acquisition channels
Revamping old marketing campaigns
Abandoning old campaigns
Planning SMS/Email campaigns
Developing referral programs
Arranging a content release schedule
Updating/creating paid ad campaigns
The 5-step Iiterative growth marketing loop
Use data to define growth objectives
Use data to provide customer insight
Prioritize growth initiatives
Design and implement tests on growth initiatives
Use test results to inform subsequent growth initiatives
Time to hire: A job listing template for growth marketers
Job listings for growth marketing managers are like other marketing positions in format – there are four necessary elements, though they do not always appear in the same order. First, there is a brief definition of the job and what the company hopes to accomplish through the new hire. For example:
As a Growth Marketing Manager, you will ensure we exceed our retention goals by leveraging your extensive experience to build SMS, email, and content marketing campaigns to improve users' experience and engagement.
The next element is a list of specific responsibilities that the growth marketing manager will have. The list often includes specific software they will use, other positions with which they will collaborate, and resources at their disposal.
Finally, the listing will enumerate the job requirements, also usually in list format. The requirements include education, years in the industry, certifications, and hard and soft skills. This section informs the applicant of the company's expectations. This information is essential for small startups, where team chemistry and a collaborative mindset are integral to success.
A real-world example of growth marketing manager listings
A quick search on LinkedIn for growth marketing manager openings yields over 20,00 results from companies of all sizes.
The following posting from Resolve, a B2B payment company out of San Francisco, illustrates what startups and small businesses look for in a growth manager. We have labeled the three elements of a job listing just mentioned. Note also the emphasis on hard and soft skills discussed above.
(Via LinkedIn)
Definition of Job – Resolve is seeking an exceptional Growth Marketing Manager (with B2B SaaS experience) to join the team! Resolve is looking to maintain the inbound channels we have traction in, experiment with new channels and tactics, bring more traffic to our website, and ultimately find our pathway to repeatable and sustained growth. Your main duties include maintenance and optimization of paid channels, running campaigns end-to-end, designing and executing growth experiments, and working across to identify and prioritize growth opportunities and lead generation.
List of Responsibilities – Some of the things you'll work on:
Own, manage and optimize our paid channels: Google Ads, Facebook Ads, LinkedIn Ads, Review Sites, etc.
Measure, report and analyze data (as needed) from Google Ads, Google Analytics, SEM Rush, Salesforce, HubSpot, and Paid campaign tools.
Technical owner of the Resolve website, web assets, and marketing automation: HubSpot, GA, GTM, Google Data Studio, A/B Testing, other analytics as needed.
Collaborate on strategic plans for Resolve's growth and marketing.
Marketing Operations: Set up (new) and optimize (existing) tools, analytics, and reporting needed to take Resolve's marketing efforts to the next level.
Develop a data-driven experiment approach to prioritize, test, and evaluate lead generation channels for Resolve.
Set up the technical foundations and metric tracking for new lead generation channels that are uncovered.
Create frameworks and processes for end-to-end marketing campaign management.
Manage and collaborate with contractors (i.e. SEO/ Content writers etc.)
Work cross-functionally with our Growth & Marketing, Sales, Customer Service teams to successfully launch campaigns that impact the wider Revenue Team.
Requirements – Who are you?
You're a skilled Growth/Digital Marketer who has operated as part of a Marketing team for a SaaS business. You are comfortable troubleshooting, figuring these out, and always learning. You want to work for a fast-growing but smaller team, move fast, take ownership end-to-end, and do what it takes to get multiple campaigns launched.
You're organized and methodical, and lean into understanding both the data and the people. You have previously taken an experimentation approach to run campaigns and support growth, you are familiar with B2B SaaS Marketing funnel metrics, and can speak to supporting moving the needle in terms of lead generation and revenue growth within a Marketing team.
Experience with a range of B2B SaaS Marketing channels.
Solid experience in managing Google Ads, Facebook Ads, LinkedIn Ads etc.
Familiarity with Hubspot and Salesforce, Google Analytics.
Excellent quantitative analytical skills, and a good understanding of qualitative.
A good communicator; Reporting and writing (copy writing not required).
Organized, strong attention to detail, analytical, and can troubleshoot and research to unblock technical issues.
Other attributes: Resourceful, results-driven, quality-obsessed.
Bonus points:
Experience in fintech or financial services
Experience in startups
When you should consider hiring a growth marketing manager
According to the Harvard Business Review, every company needs a growth manager. Indeed, they have something to offer businesses at every stage in their life cycle. Here is a list of objectives a growth marketer can help you meet.
You should consider hiring a growth marketing manager if:
You're a startup needing to focus on testing and innovation
You're an established business looking to optimize existing channels
You need help at any level of the sales funnel
You want to identify missed opportunities
You want to adopt or start a new trend to maximum effect
Interview questions should balance technical and strategic processes
Competent growth marketing managers are incredibly valuable, especially for startups. Here are some sample interview questions and answers to ensure you get the right one.
You should answer behavioral questions like the first one using the (S)ituation, (T)ask, (A)ction, (R)esult format. We've labeled the different parts of the answer to illustrate how it works.
Question 1 – "Tell me about what you've done to increase customer acquisition."
Answer 1 – "(S) The last startup I worked for had few acquisition measures in place, just paid ads. (T) I had to optimize the existing campaigns and create new ones in other channels. (A) So, I worked with the creative and data teams to generate SEO-driven content, tailor ads to different segments, and started building their social media marketing infrastructure. (R) The acquisition rate increased quickly and has continued to rise."
Question 2 – "Have you ever developed a growth marketing team budget? How?"
Answer 2 – "Yes. First, I developed a budgeting strategy using customer growth and revenue as the basis. Then, I factored in preexisting payroll, travel, and tech infrastructure costs. I then budgeted resources to hire two specialists over the following year and purchase new software. Finally, I budgeted attendance at several conferences and engagements that seemed likely to generate leads and promote awareness."
Question 3 – "If you could put together a large growth marketing team, how would you structure it?"
Answer 3 – "First, I would collaborate with all the marketing leaders to review and prioritize hiring to meet KPIs. Based on those priorities, I would hire staff to cover four areas: content generation, demand generation, creativity and design, and product marketing."
Question 4 – "What tactics do you use to reach your target audience?"
Answer 4 – "I prefer to look into their past searches to see what the data tell me. I design my tests from that analysis. Also, I use SEO and internal links to drive up click-through rates and website traffic. Finally, for every campaign, I test targeted and banner ads in addition to email marketing and surveys to determine the most effective."
Question 5 – "Describe the process you would use to improve our campaigns."
Answer 5 – "I would involve all stakeholders in developing the strategy for the campaign – writers, designers, demand generators, etc. I would then use whatever software support is on hand to determine a workable timeline. Once the campaign is live, I would track and analyze all the engagement data. Once finished, I would take those results back to the team to begin the process over again."
Some potential hires raise red flags
Hiring a growth marketing manager could potentially give your business a massive boost. However, you'll miss out on the benefits if you hire the wrong one. Here are some red flags to watch out for in the hiring process.
Vague answers to interview questions – Ask scenario-based questions that will require them to go into specifics.
They ask no questions about the role – They should be engaged and interested to learn as much as possible about it.
They know nothing about your business – Marketing is not done in a vacuum. They should have a basic understanding of your products, services, and business model.
They are not open to learning to use new tools or methods – Growth marketers need to adapt. They should be willing to learn to use the software your company prefers.
They lack professional/social skills – Marketers of all types need to communicate well – eye-contact, clear enunciation, coherent speech, etc.
There are support options to help growth marketing managers
Growth Mentor provides support to help your business cultivate effective growth marketing strategies. Our mentors offer guidance for your entire growth team.
Graig Peterson, the founder of Story Squad, says his growth mentor "unlocked tremendous value for my startup by orienting his tactical advice to the top-of-funnel stages of growth."
Mentors can help your team set up and optimize data analytics and tests. According to EmbedSocial founder Katerina Bojkov, a solid growth mentor was especially effective "in terms of setting a proper analytics system and learning how to correctly measure and make experiments that will move the needle."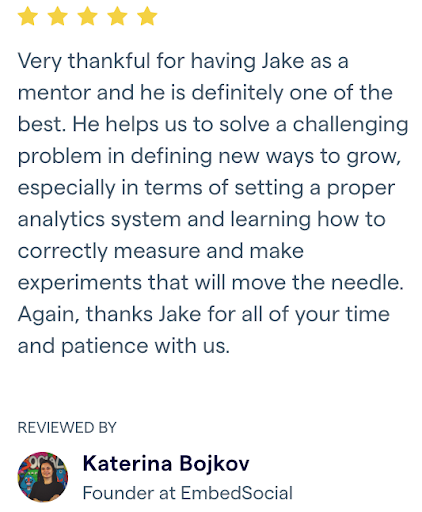 For SaaS businesses, growth mentors are particularly adept at optimizing the onboarding process, leading to lower churn rates. For example, founder and CEO of 1Brand Tela Andrews says his mentor "identified areas of likely friction that I hadn't known were there, and helped with design ideas to resolve those issues."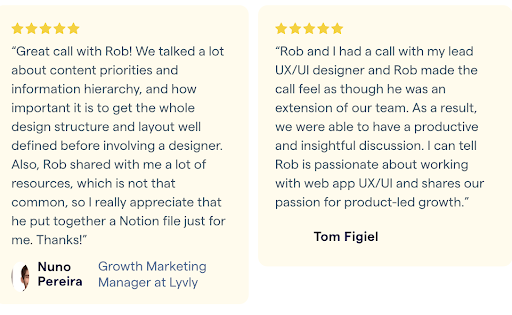 Finding and paying a growth marketing manager
You can hire growth marketers on standard job posting boards such as Glassdoor, Indeed, and LinkedIn. Like any other position, a competent head of growth marketing deserves pay commensurate with their experience. A growth marketing manager can earn from $100,000 to $150,000 per year, depending on experience and geography.
A growth marketing manager can give your business the boost it needs
A growth marketing manager will benefit your business by leveraging iterative data analysis to develop effective engagement strategies. They have a diverse skill set and are competent in the technical, artistic, and personal aspects of marketing.
You can hire them as you would any other marketer. Growth marketers, however, have slightly different job descriptions and requirements. Nevertheless, examples abound of how they can help businesses develop strategies for every aspect of the sales funnel.
To see what growth marketing can do for your business, schedule a 1-on-1 session with a mentor at GrowthMentor.