Enlisting the right support for a business can be the difference between mediocre results and explosive growth. If you're not sure how to start, don't panic — we'll outline ten growth marketing agencies we'd trust our lives with (almost)!
Growth versus traditional marketing agencies
Let's get the elephant out of the room. What's the difference between a traditional marketing agency and a growth marketing agency (or growth hacking agency), anyway? Isn't it just another buzzword that sounds cool?
A growth marketing agency does sound cooler, but there are some clear distinctions.
Traditional marketing agencies help you build a brand and spread the word. Gradually. To speed up the process, growth marketing agencies take a data-driven approach, running various experiments to see what brings the best results.
This involves a focus on "pirate metrics" or AARRR:
Acquisition
Activation
Retention
Referral
Revenue
Because what's better than generating leads? Ensuring those leads result in consistent revenue.
You might also hear growth agencies call themselves "full-stack" since they fuse multiple aspects of marketing together. No shade to regular marketing agencies.
How to choose a growth marketing agency
Now we've convinced you that growth marketing is the future, you might be tempted to hire a growth hacking consultant or marketer in-house. Maybe the thought of welcoming a permanent face to your team gives you a warm, fuzzy feeling.
We can't tell you what to do. What we can do is give you a breakdown of the pros and cons of using an agency so you can make an informed decision.
Pros of agencies
Focus on growth marketing day in day out
Multiple specialists across different disciplines
Greater flexibility — change your approach, who you work with, etc.
Cons of agencies
Spread across various clients — less attention for you
Knowledge hoarding (may withhold critical intelligence)
Little or no understanding of company culture
Everyone has different priorities — but if growth comes first for you, an agency is probably the right choice.
Of course, they're not all made equal.
Always vet an agency before agreeing to work with them. That means:
Asking for case studies
Taking advantage of any free consultations
Starting with a small engagement (e.g. growth audit) to determine fit
Or, let us vet them for you. Below are nine stellar agencies we can vouch for.
Skale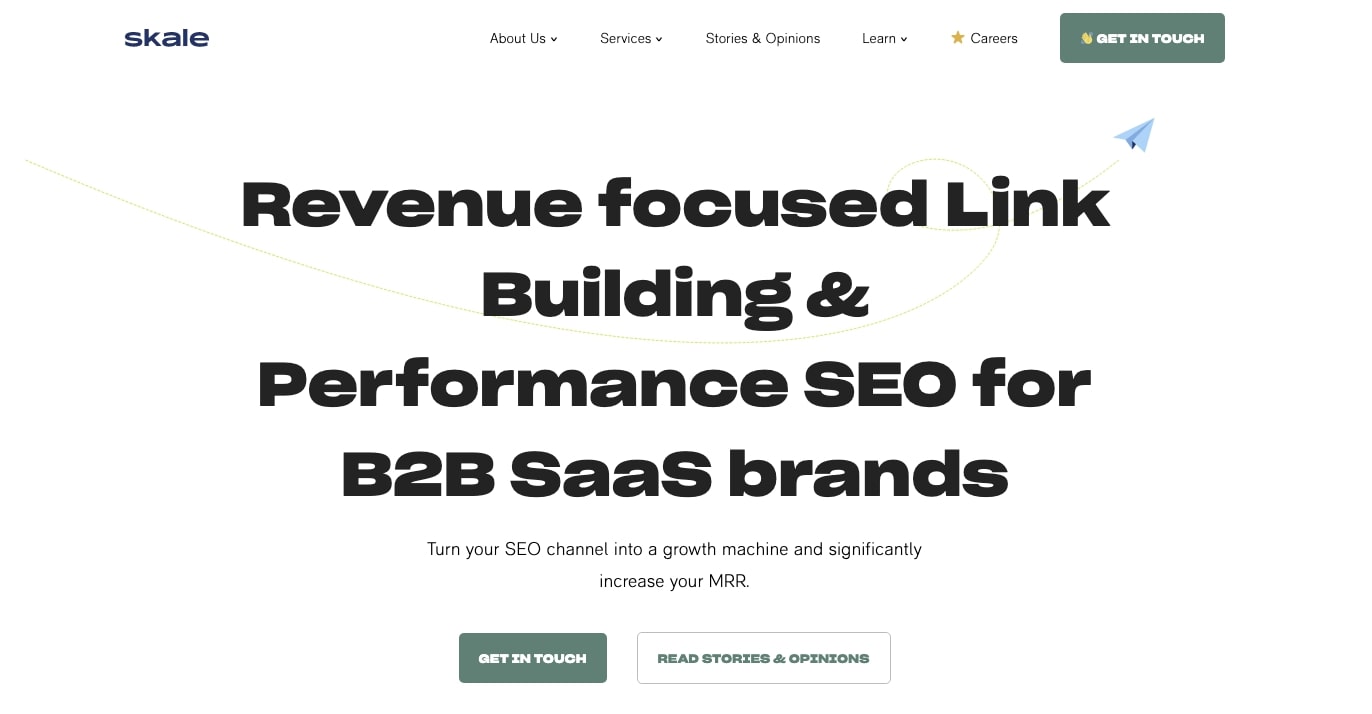 Founded in: 2019
Website: https://skale.so
Specialisms: SaaS, SEO, Revenue & Growth Marketing, Link Building & Outreach, SaaS Content, CRO.
Pricing: Starting from around $5,000 per month
Skale team on GrowthMentor: Jake Stainer, Ben Major
Skale is an SEO growth agency specialized in SEO & growth strategy, link building & outreach, technical SEO, SaaS content creation, and CRO for B2B SaaS brands.
Skale's talented and highly-knowledgeable team of experts from around the world, focuses on building SEO growth engines for SaaS brands, focusing on growing pipeline and MRR, and not vanity metrics like clicks and leads.
Skale has demonstrated the efficiency of their SaaS industry-specific solutions through multiple case studies that show their SEO revenue approach really works.
For example, their Piktochart win over industry unicorn, Canva, in just three months, or how they helped increase Slite's signups by 120% and clicks by 190%, from non-branded organic search, in just three months leading to a positive increase in new MRR.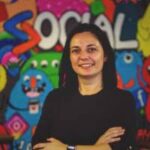 "Our team was looking for experienced SaaS mentors who can help us organically grow. Meeting Skale was one of our enlightening moments. They truly helped us structure our overall SEO strategy and regularly advise us on a day-to-day basis with any dilemmas we might have. In this time of friction, having a direct relationship with experienced mentors is an extremely valuable resource. They make our decision-making process faster, understand all our problems and give action steps that we can implement immediately to get real results."

Katerina Bojkov, CMO and CO-Founder, EmbedSocial
Relevance

Founded in: 2018
Website: https://www.relevance.com
Specialisms: SEO, Digital PR, Content Marketing, Thought Leadership, and Content Strategy.
Pricing: Starting from around $5,750 per month
Relevance team on GrowthMentor: President @ Relevance, Misty Larkins; Chief Growth Officer @ Relevance, Will Erlandson; Senior VP of Accounts @ Relevance, Emma Kessinger
If you're looking to gain more brand visibility and become an authoritative voice in your industry, check out Relevance.
Their unique offer blends digital PR with SEO and content marketing. Their goal is to help your brand cut through the noise made by your competitors. They will create your thought leadership and SEO strategy and show you how to execute it.
Already have a solid strategy but need help with content promotion? You can mix and match the services Relevance offers to meet your needs. They'll make sure your name continually shows up in the right places and gets in front of relevant people.
The team has extensive experience in their niches. Big name clients include Calendar.com, Gabb Wireless, and Ernst & Young.Some of their notable achievements:
Helping one client land Google, Microsoft, and Dell as clients
Enabling a tech business to get a 279% increase in MRR over nine months and securing 29 mentions in top press
Growing the organic traffic to a health tech business by 216%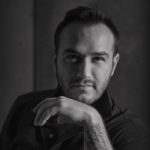 Relevance has helped 7:47 develop the authority needed to land clients such as Google, Microsoft, Dell, CitiBank and dozens more since the start of our time together.

Chris Schembra, #1 Wall Street Journal bestselling author
Ladder.io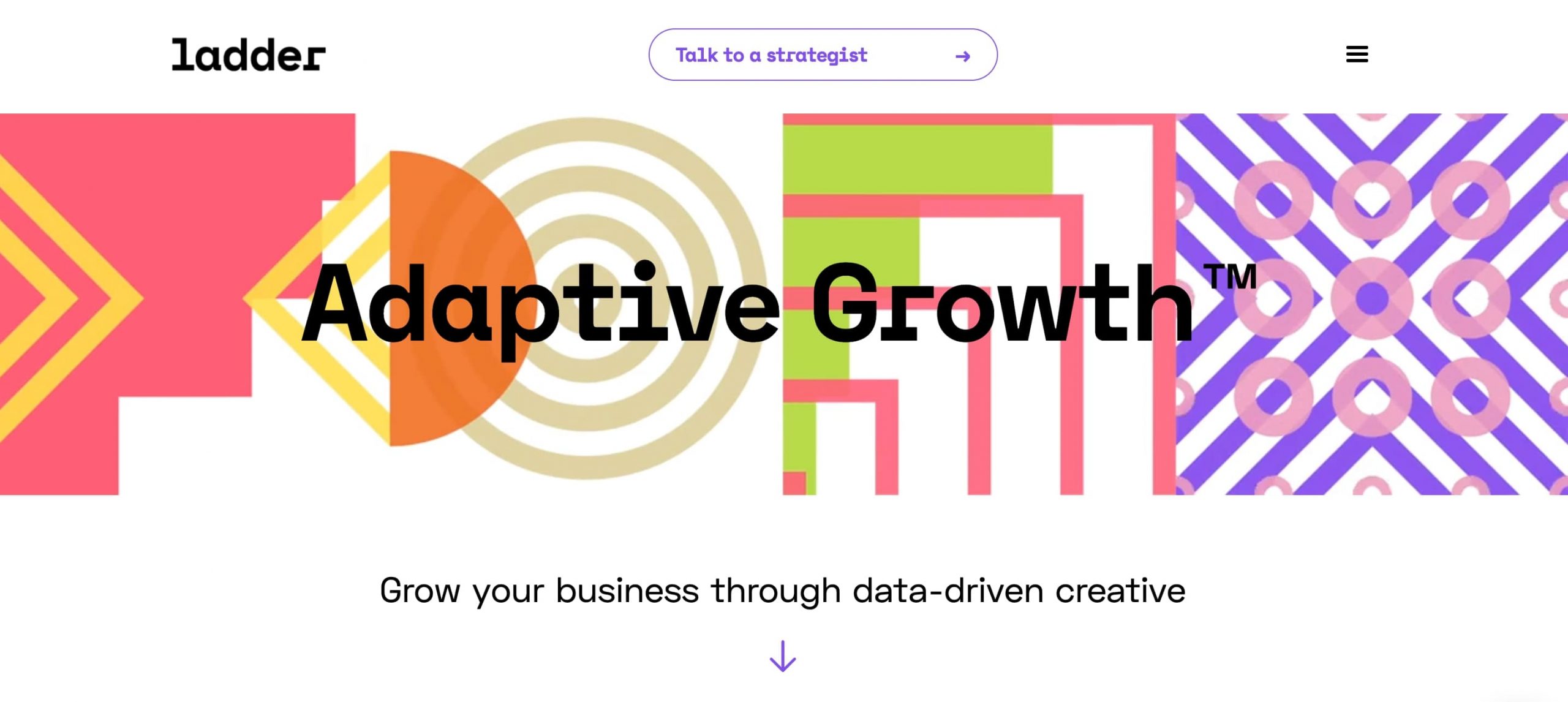 Founded in: 2014
Website: https://ladder.io/
Specialisms: PPC, CRO, SEM, SEO, Growth Hacking
Pricing: Starting from around $5,000 per month
Ladder team on GrowthMentor: Co-founder @ Ladder, Michael Taylor; Director of Growth @ Ladder, Tomek Duda; VP Client Growth @ Ladder, Adam Wesolowski
Remember how we said growth marketing agencies are data-driven?
We weren't kidding.
To inform their marketing decisions, Ladder uses machine learning technology developed over thousands of hours of helping firms like yours.
How many "regular" marketers can say the same?
They also take a lean approach, using a minimum viable test to drive as much growth as possible with minimal investment.
Past clients include a host of Fortune 500 companies and Y Combinator startups, including Facebook and Booking.com.
Money Dashboard co-founder Will Egerton-King credits Ladder with helping his company use their best features to drive revenue, resulting in a great ROI.
To learn more about how they achieve results, read their advice for achieving ROI targets. Or, if you really want some inspiration, check out the 800+ growth tactics that form their "playbook."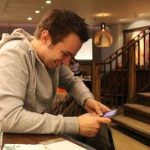 Booking is the 3rd largest eCommerce company in the world. Yet we do still see that there's value in hiring a growth agency – and not just because growth is a buzzword that we like. It took us some time to calibrate on that with Ladder, but after that, we quickly understood what Ladder can and can't do, and we doubled down on what we can do together. It was Ladder's iterative way of thinking – of building experiments and testing things – that really helped the dynamics of doing marketing for a big company like ours.

Lennart Gijsen, Global Head of Marketing, Booking.com for Business
Swidia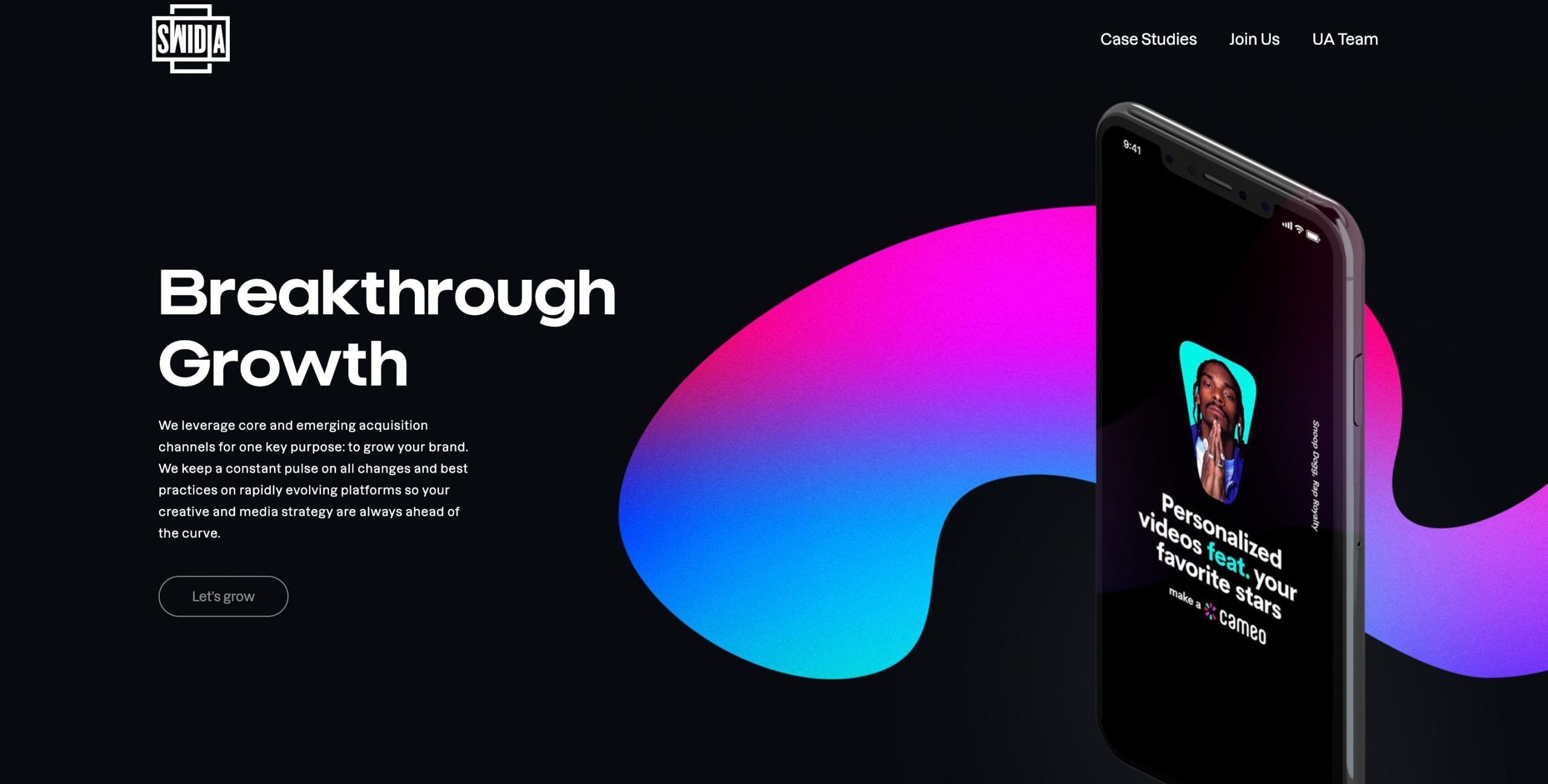 Founded in: 2018
Website: https://swidia.com/
Specialisms: Paid Social, Paid Search, Performance Creative Testing, User/Customer Acquisition, Retention, Growth Hacking Strategy
Pricing: Starting from around $5,000 per month
Swidia team on GrowthMentor:

Co-Founder, Chief Executive Officer – Jack Chen

;

Co-Founder, Chief Growth Officer – Frank Jiang

;

Head of Performance Marketing – Tatiana Dmytruk
Let's keep things simple.
If you're a founder/marketing/growth leader at a Series A-C consumer startup, you're likely going to need to build a strong brand growth marketing foundation and implement strategies to scale users.
That's when people hire Swidia.
SWIDIA is a specialized growth marketing team with a hyper-focus on scaling users for consumer startups. They've played instrumental roles during the growth stages of Cameo, Radish Fiction, STEEZY, and many more.
There are 3 ways they can help you get over the growth hurdle:
User Acquisition Team – efficiently acquire new users and customers through performance marketing adapted to a post-IDFA environment.
Creative Studio – drive action with champion creatives that meet both growth and brand needs, and get actionable creative insights to iterate and improve future assets/creatives
Growth Studio (corporate innovation) – Launch new ventures and design businesses with the latest growth approach tried-and-true on the frontline of venture-funded startups.
You'll work with a group of experienced operators and specialists that become a true extension of your growth marketing team. Let's get it.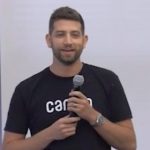 SWIDIA was instrumental in scaling our users during Series A and B stages. It's rare to find an agency that is both creative and analytical but SWIDIA certainly is both. We worked together to build a scalable acquisition engine that was rooted in testing and iterating.. We saw significant improvements in LTV:CAC, while scaling ad spend cost-efficiently in a big way. I highly recommend working with them if you're looking for a growth team.

Marty Pesis, Director of Marketing at Cameo
Tuffgrowth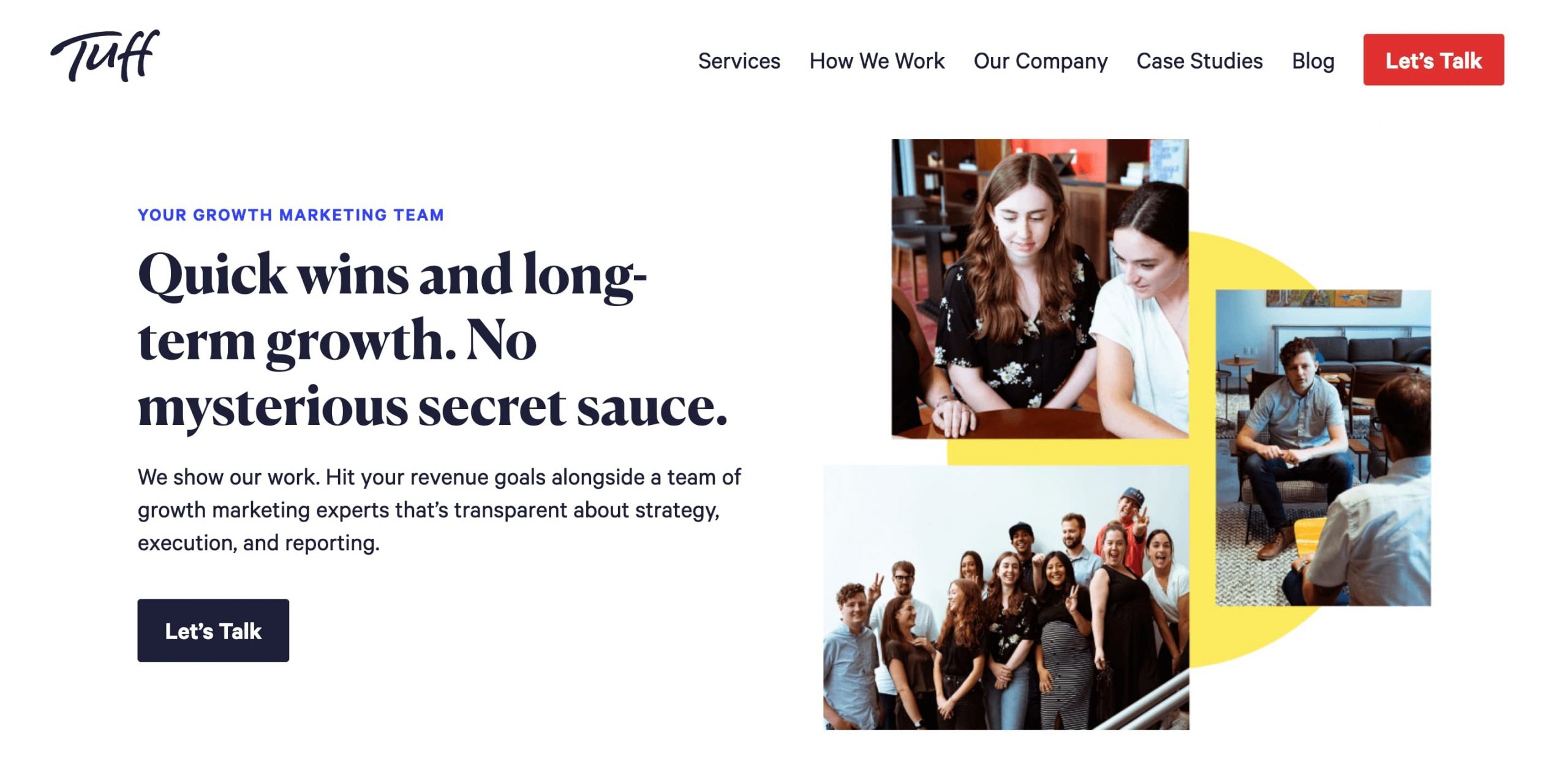 Founded in: 2016
Website: https://tuffgrowth.com/
Specialisms: PPC, SEO, CRO, Social Advertising, Growth Hacking
Pricing: Packages starting at around $2,500 per month
Tuffgrowth Team on GrowthMentor: Founder and Growth Expert @ TuffGrowth, Ellen Jantsch.
Instead of taking a one-size-fits-all approach, Tuff look for tailored solutions. After consulting with you and the data, they'll come up with the three growth strategies that best suit you — and they'll continue to consult with the data in case anything changes.
Tuff has worked with companies of all industries and sizes, but their expertise lies with eCommerce, B2B, and startups. If that's you, listen up.
If you're a words person, one client's testimonial of Tuff as "scrappy, strategic and creative" should be music to your ears.
Numbers people will be happy to hear Tuff consistently achieved a CPI (cost per installation) below the industry average — $1.53 versus $2.07 for one app company and $1.07 versus $1.51 for another. Not a bad outcome!
Tuff's website is littered with more case studies. They also have some useful guides about how you can listen to customers and understand growth metrics to achieve success.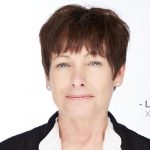 Not only are they a true pleasure to work with, they achieve phenomenal results. Highly recommend them to people that are committed to growing their business. When you hire Tuff, prepare to hang on for a great ride.

Lil Roberts (CEO & Founder at Xendoo)
Growth Shop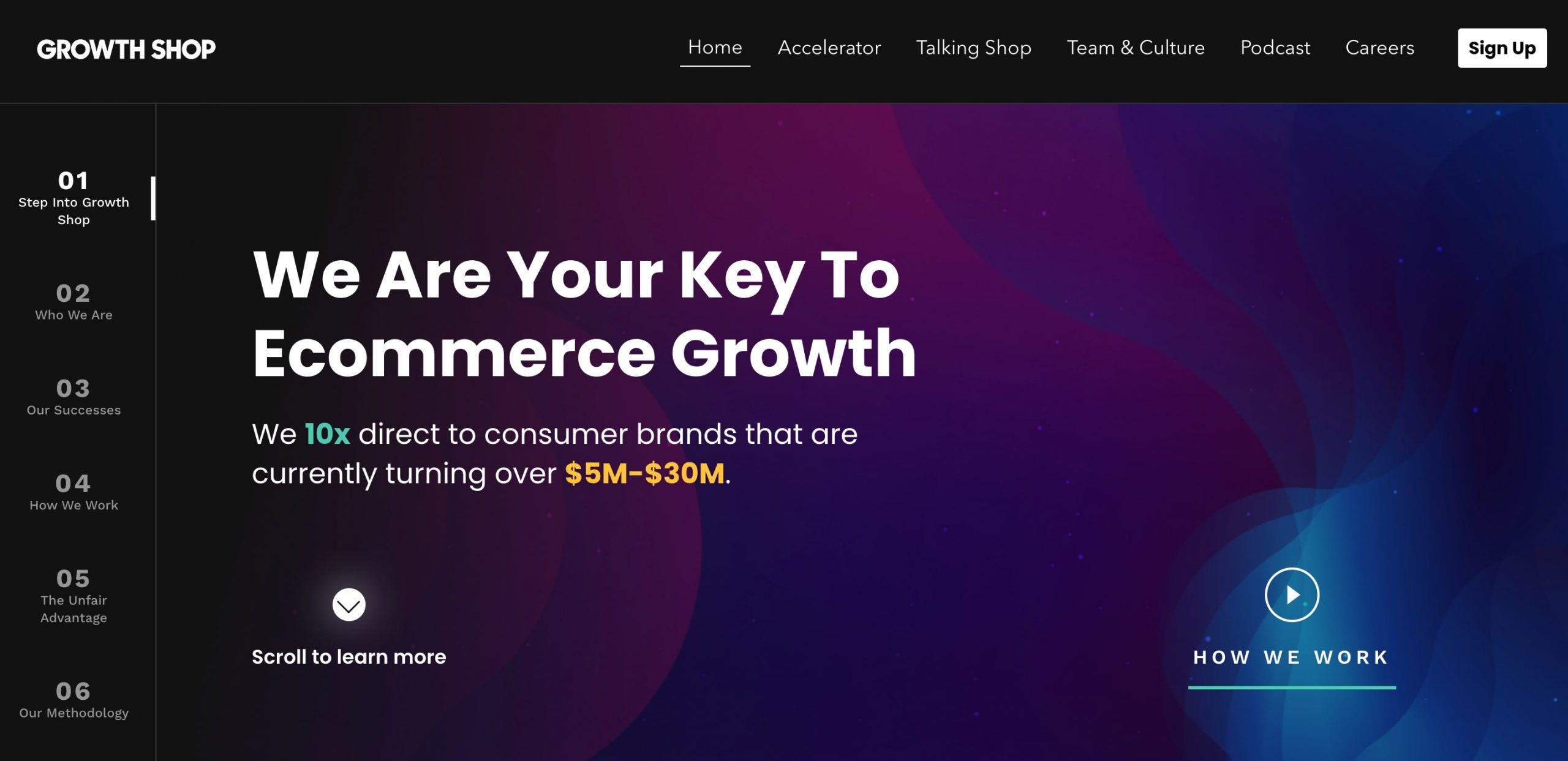 Founded in: 2019
Website: https://growth.shop/
Specialisms: Funnel Analysis, Modeling, Landing Pages
Pricing: Retainers starting at $5,000 per month
Growth Shop Team on GrowthMentor: Founder @ Growth Shop, Mark Patchett.
Despite their newcomer status, Growth Shop has more than made up for a lost time, driving over $1 billion in growth. Even amongst growth marketing agencies, that's impressive.
What's their secret? A dynamic four-stage approach involving forensic analysis of your funnel, growth sprints, optimization, and scale.
Basically, they do a lot of data analysis and continuous testing. Check out their website for a more detailed breakdown.
Trouva co-founder Alex Loizou credits Growth Shop with helping his firm become one of the five fastest-growing companies in the UK — that's quite the accolade.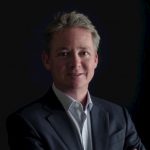 Mark's talent and experience brought powerful impact to his role leading growth marketing for Resident and our family of brands. During Mark's tenure and with his leadership as part of our core team, the business grew almost 1000% and was named the fastest growing e-commerce retailer in North America. Mark's expertise is evident from moment a conversation starts, but what I most enjoy about working with Mark is Mark's terrific style and communication.

Craig Schmeizer - Founder Resident Home
EmberTribe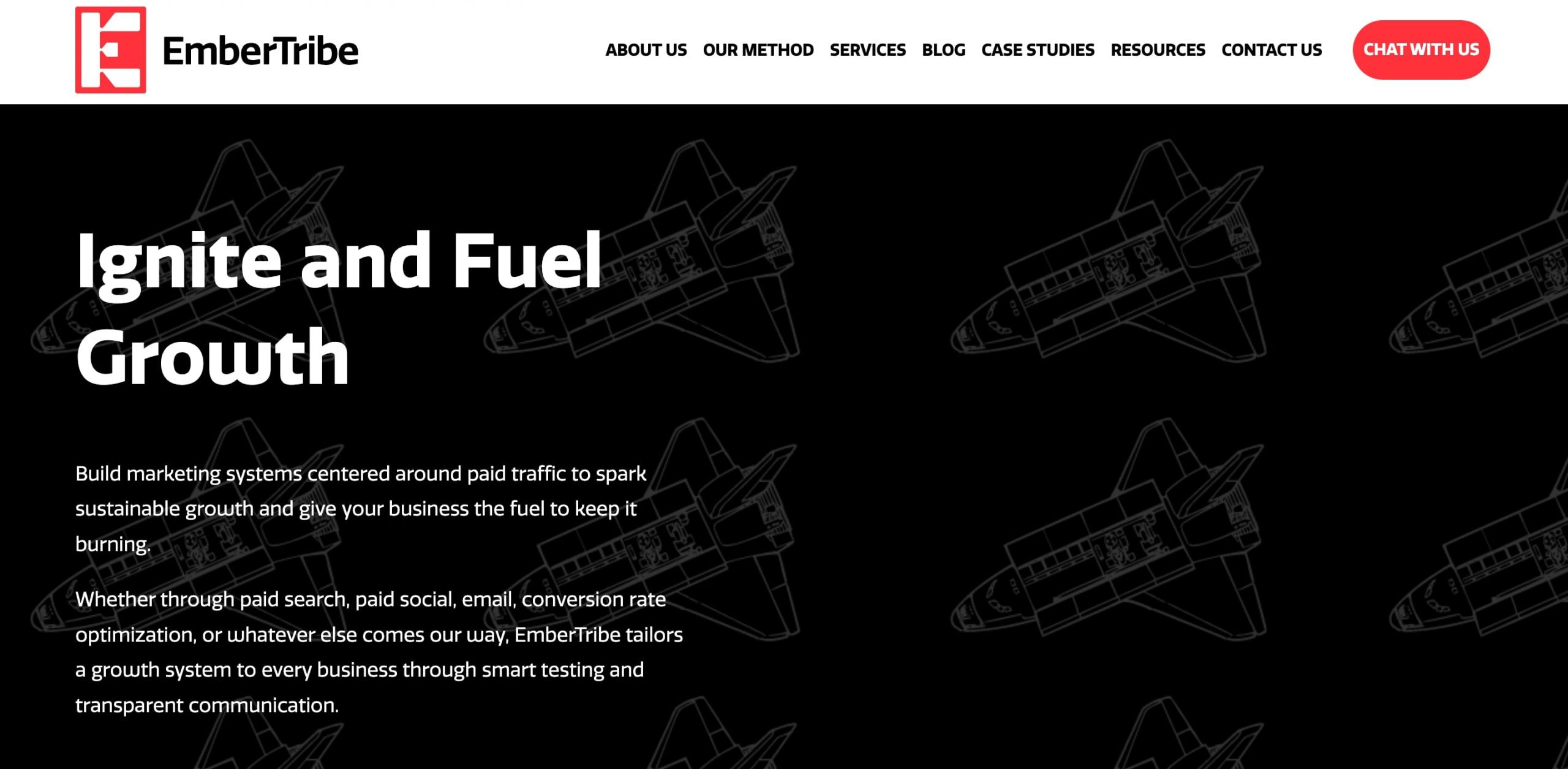 Founded in: 2015
Website: https://www.embertribe.com/
Specialisms: CRO, Landing Pages, Email Marketing
Pricing: Starting at $3,000 per month
EmberTribe Team on GrowthMentor: Founder @ EmberTribe, Josh Sturgeon.
EmberTribe pride themselves on their unconventional approach to business, opting for a lean setup and a focus on results.
Unlike most firms, they're not just saying it — EmberTribe's entire team works remotely, allowing them to spend all their time pouring over metrics and analytics instead of coffee.
If you like to cut to the chase, Embertribe might be the right agency for you.
They also have their own YouTube channel called TribeTalk, where the team discusses everything from ugly ads to tactical email marketing. Well worth a watch!
Oh, and if you want some solid figures, their approach helped jewelry retailer Baltic Essentials double their monthly revenue in 60 days. How's that for explosive growth?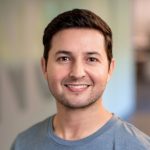 My first impression of EmberTribe was a team that is incredibly data-driven…we have 100% confidence that they will not only deliver on our near-term goals, but also help us figure out our long-term strategy… we've been able to scale 300% year-over-year

Duncan Street Co-founder, CSO Qeepsake
OrangePegs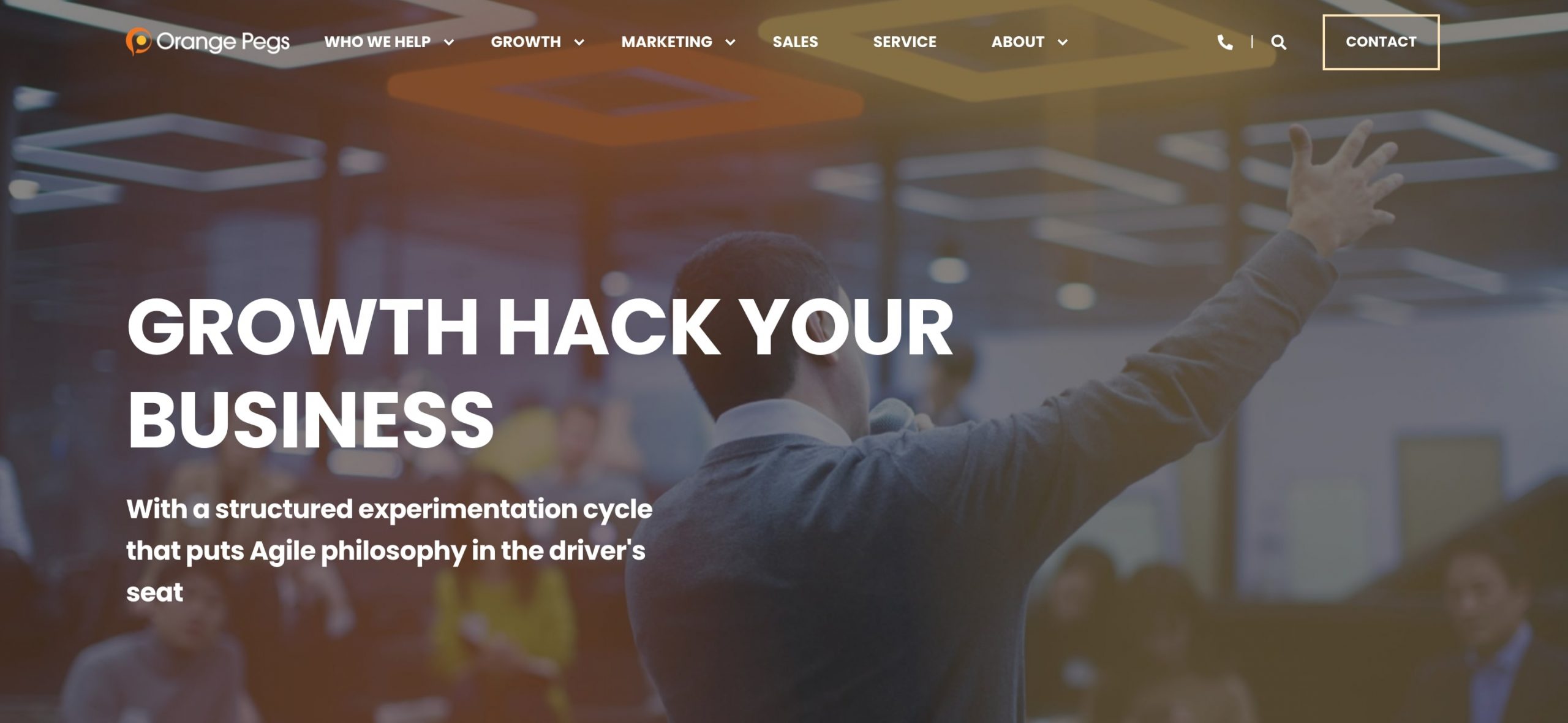 Founded in: 2013
Website: https://www.orangepegs.com/
Specialisms: Growth Hacking, Inbound Marketing, Sales Alignment/Enablement
Pricing: Starting from $2,000 per month
OrangePegs Team on GrowthMentor: VP of Growth and Partner @ OrangePegs, Jason Barbato.
With a name inspired by Orange County, this agency describes themselves as "iterative" and "experimental."
They use their talents to boost the growth of brands, startups, staffing agencies, professional services firms, software companies, or any other B2B or B2C organization.
Unlike most of the other agencies on this list, Orange Pegs focuses on a hybrid model of growth hacking and inbound marketing — and they've got the Hubspot gold partner certification to prove it.
If you'd like to put their methods to the test (which you totally should), have a go at the Growth Plan Builder on their website front page. It will help you get into the growth marketing mindset and build up an idea of what you can expect from working with an agency.
Alternatively, check out their blogs about execution before you launch a growth hacking project or forgotten aspects of lead generation.
Current client Mark Arrow can't recommend Orange Pegs enough because they are strategic, systematic, agile, and adapt their model not just to improving discovery and user experience, but also bottom line business outcomes.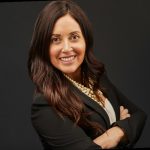 We had a new product, and no marketing function when Orange Pegs became our partner. With their help we now have a complete, agile, scalable inbound program that has supported two more product launches, event campaigns, and more. Through the fundamentals and also a data-driven, experimental approach we are always learning and pivoting, and it has led to tremendous gains in qualified leads, social media engagement, and organic website traffic. OP is a strong ally that has helped the rapid growth of our business; we feel lucky to have them!

Kristin DiProsa - Vice President of Marketing at Cognivue
Kurve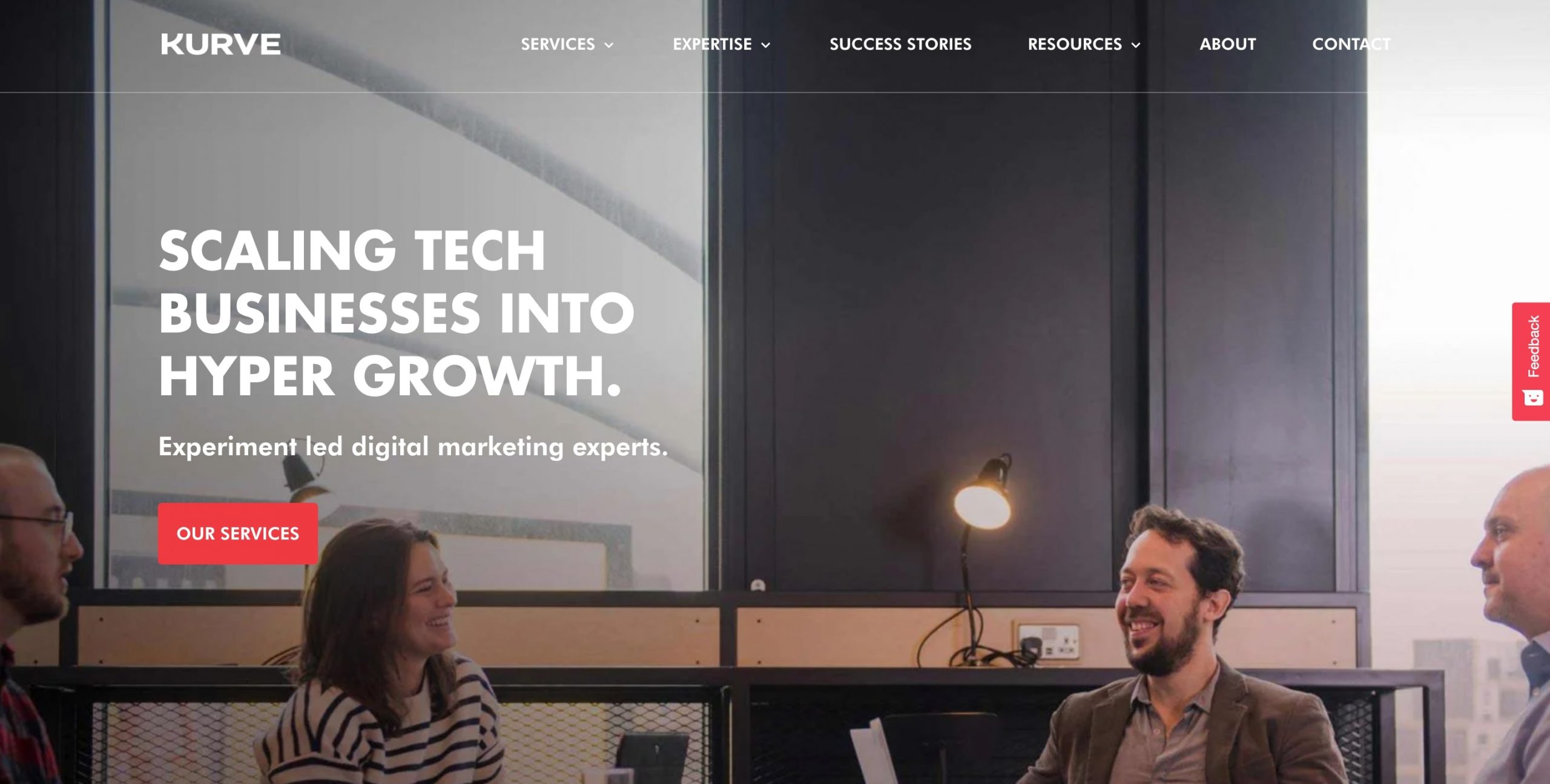 Founded in: 2008
Website: https://kurve.co.uk/
Specialisms: SEO, Conversion Rate Optimization, PPC, Content Marketing, Growth Hacking
Pricing: Starting from $2,000 per month
OrangePegs Team on GrowthMentor: Founder @ Kurve, Oren Greenberg.
Kurve isn't just an agency — they're also a consultancy. What gives them the right to such a mighty claim? Whatever you want help with, they can assign you a team of specialists tailored to your needs.
They work with both startups and corporates to help them grow using the scientific, data-led approach you'd expect from an top-notch agency.
Kurve has an almost overwhelming number of testimonials on their website — no, really, go look for yourself.
One of the standouts comes from the co-founder of NextFree, who said they bring a "scientific rigor" and "test and learn approach" that is a great complement to agile companies.
Still not convinced? You will be when you read their entertaining guides on setting up the perfect chatbot or whether organic social media reach is a thing of the past.

Oren and the team at Kurve were vital in providing a digital strategy that got us excellent results within our budget and within impressive timeframes. His experience and insight were matched by his enthusiasm and dedication to helping us grow, as he consistently went above and beyond to provide valuable support. It has always been a pleasure to work with Oren, as his responsiveness and creative approach mean that he genuinely strives for excellence. I'd recommend Oren for all matters related to digital marketing when looking for a provider with integrity and honesty.

Francesco Cardoletti, Co-founder/CEO PawSquad
Fantom Agency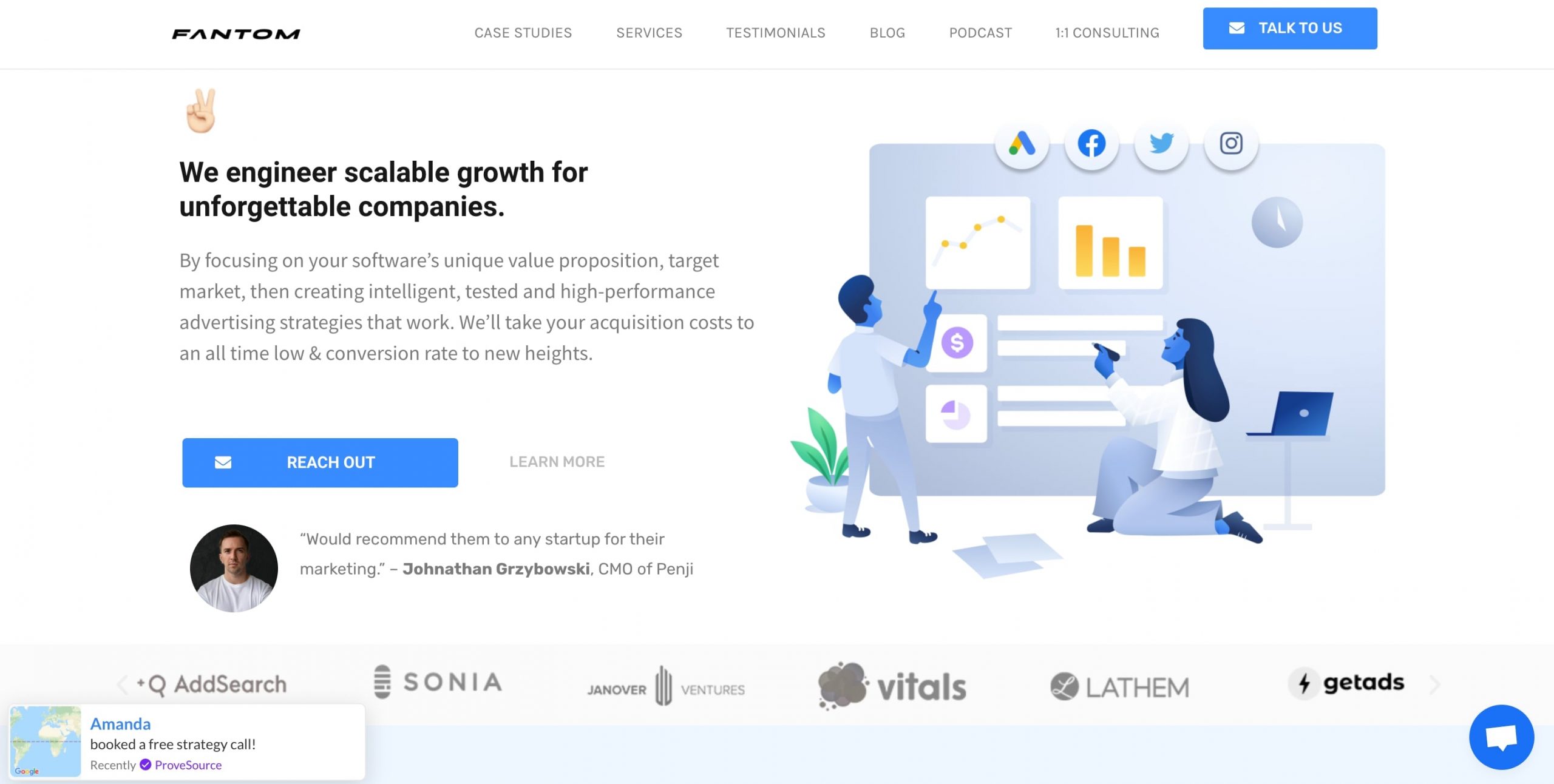 Founded in: 2017
Website: https://fantomagency.io
Specialisms: PPC, Paid Media
Pricing: Retainers starting from around $5,000 per month
Fantom team on GrowthMentor: Founder @ Fantom Agency, Luis Camacho
Not an all-in-one house, but Fantom specializes in what they're great at, paid media across most channels.
They're not your cookie-cutter growth agency, it's hard to be cookie-cutter when all products are different and in different stages, instead, Fantom takes a rather unique approach that feels almost like an extension of your team, making sure you stay in the loop along the way (if you want), or if you'd like for them to run and do their own thing they can do that as well, they're flexible.
They've managed over $10 million in ad spend for a wide range of SaaS products, some of which you may have heard of.
Here are some cool numbers that you may like to see:
Increased conversion rate by over 1130% for one company
Drove over $400k in new revenue for a newly launched product within three months
Decreased CPL for a legacy software company by over 81% on Search within three months
They retain their clients forever (must be doing something good)
Most agencies will take a long time to get your campaigns up and running, Fantom speeds up the process by getting ads live within four weeks, typically between three and two.
They are a Google partner with specializations in all channels and a Databox partner as well so you know you'll get some pretty dashboards too!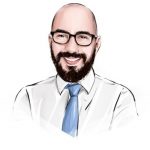 The engagement met and exceeded all goals set by the client. Fantom Agency establishes a smooth workflow through effective communication and collaboration. The team is hard-working, professional, and easy to work with.

Blake Janover, Founder & CEO - Janover Ventures
We Scale Startups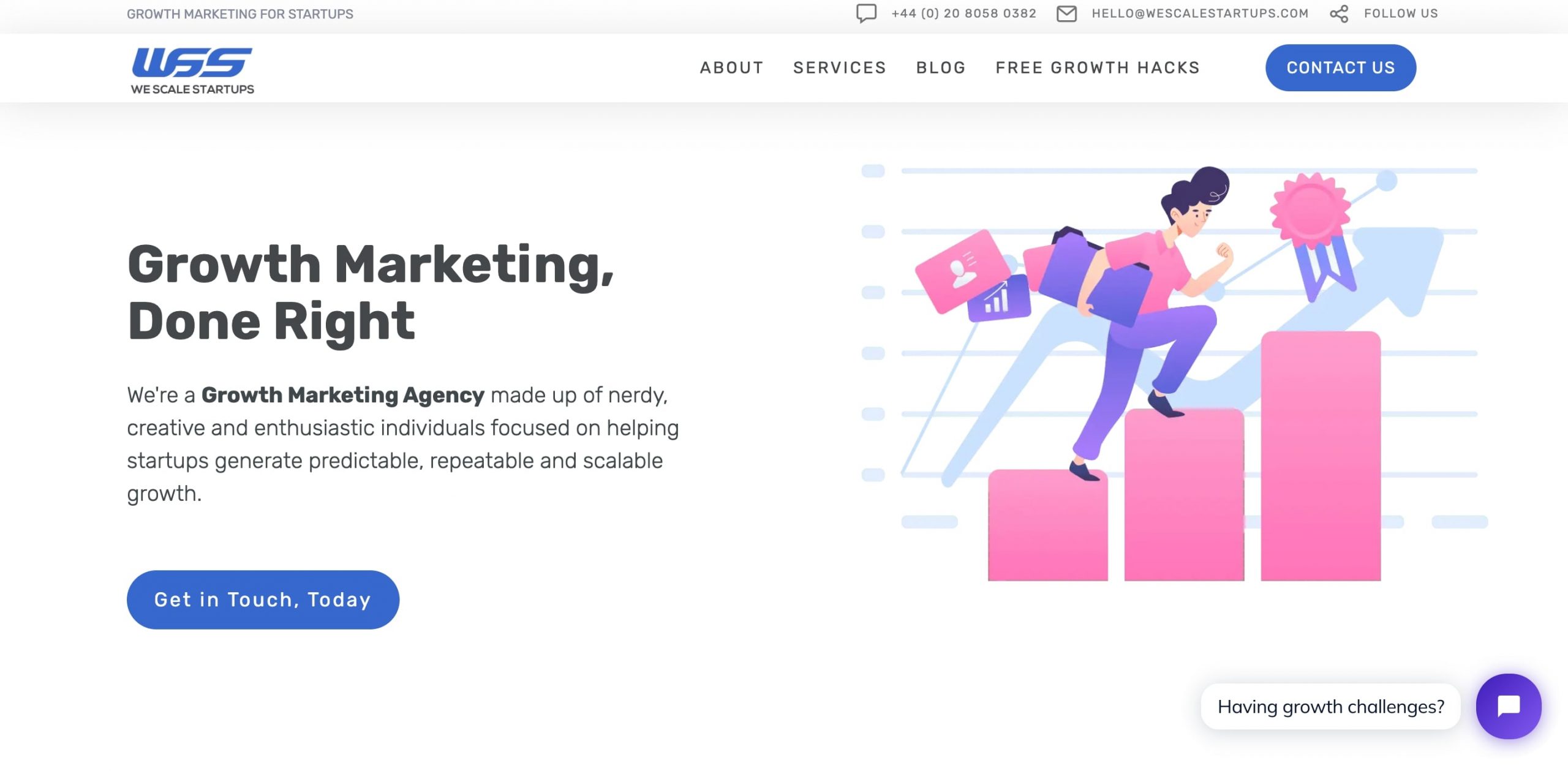 Founded in: 2019
Website: https://www.wescalestartups.com/
Specialisms: Strategy, Mentorship, Training, Paid Social, Paid Search, Search Engine Optimisation, Customer Acquisition & Retention, Product Development
Pricing: Starting from around £1,500 per month
Team on GrowthMentor: Founding partner, Daniel Johnson
We Scale Startups is the growth agency of the future. They build "Growth Machines" that generate predictable, scaleable, and predictable growth for ambitious early-stage app, saas, e-commerce and crypto startups.
Although they're nerds at heart, they know how to communicate like humans, helping to explain our technology with real words.
With offices in Taipei and London, they have a global mindset and know what works and how to implement it in your company. Don't worry though, unlike most agencies; they're lean and efficient. You get ROI. Not bloat.
The highly skilled team has experience working with some of the fastest-growing startups around the world, as well as with Google Launchpad and the University of Cambridge.
Recent achievements:
Over 50% of all internet-connected humans have seen our work.
Drove over 180,000 signups to a client's ICO in 30 days!
Most agencies will take a long time to get your campaigns up and running, Fantom speeds up the process by getting ads live within four weeks, typically between three and two.
They are a Google partner with specializations in all channels and a Databox partner as well so you know you'll get some pretty dashboards too!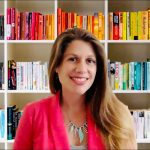 "I'm cofounder and CEO here at LessonsUp, and wanted to let you know how valuable your talk on SEO was for me and my team. There are so many areas to focus on within SEO as a new startup that it's hard to focus on anything, but your advice to consider goals for what we need to do right now really helped us narrow in on what we need to do. Big big thank you!" Malinda Coler – CEO at LessonUp

Malinda Coler - Co founder at LessonsUp
Bottom line
If you're undecided over which agency to go for, I don't blame you. They all sound pretty impressive.
We've got the perfect solution: speak to a GrowthMentor so they can help you figure out which one you should choose. You could even opt for a mentor from a growth marketing agency you're considering, to try them out!
It might seem like a moderate upfront investment, but trust us, it will save you lots of time and money further down the line.
The mentors on this list aren't your only options.
Here at GrowthMentor, we have 300+ mentors, including busloads of founders and growth marketers. Many of them have direct experience with agencies and can give you personalized advice on making the right choice.
Browse mentors and take a look for yourself!