Getting content marketing right can be a game-changer for your SaaS.
But it's also incredibly time-consuming and difficult to do it at an elite level.
Enter content marketing agencies.
In this article, we review the four best content marketing agencies for SaaS companies that have the budget to invest in a "done for you" service.
Content marketing agencies we vouch for
Grow & Convert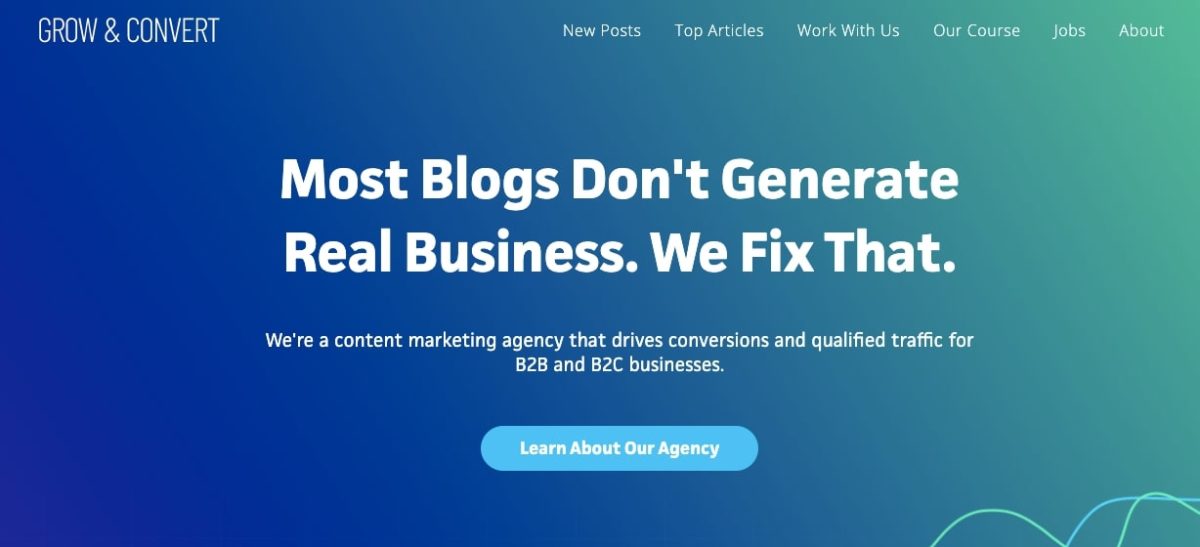 Founded: 2015
Website: https://growandconvert.com/
Best fit if: you want to outsource all content marketing; savvy articles beyond beginner level (think: industry-specific C-level)
Pricing: Starting from $10,000 per month
Top clients: Patreon, Leadfeeder, crazy egg
Grow & Convert Team on GrowthMentor: Co-founder @ Grow & Convert, Benji Hyam
Grow and convert does not fall short of their name.
Their full focus lies on creating results – traffic, leads & signups for your SaaS – through content marketing and not merely the content creation itself. Otherwise, what's the point, right?
By working with them (or rather: applying to become one of their clients), you outsource all elements of your content marketing.
This means hands-off for your team, and seeing the results coming in – as did other SaaS like Patreon and Leadfeeder where they grew their trial signups to over 225 per month thanks to the blog content they created for them (read their case study here).
Benji and Devish (the founders) work hands-on with their clients and their claim to fame is their comprehensive discovery phase so they can really understand their clients' business and customer persona.
The cool thing about this agency is that they don't stop at just content creation (because it just doesn't work that way anymore). They'll build links, do PR outreach, setup FB ads, configure your lead magnets, and in general do whatever it takes to make your content marketing engine actually do its job and convert.
Check out their detailed articles about content marketing strategy, pain-point SEO for SaaS, or content promotion. And to cap it all off, their co-founder Benji is a GrowthMentor so that means he's a really nice guy.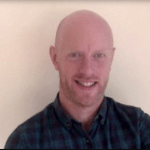 Grow & Convert turned Leadfeeder's blog into a scalable and profitable source of qualified signups. Over ~2 years they grew organic traffic via content marketing. What made them successful was that they focused on business impact. Rather than just growing traffic, they grew traffic that converted. The ROI from their work was better than any other channel at that time.

Brian O'Sullivan, former Head of Growth Marketing at Leadfeeder
MINUTTIA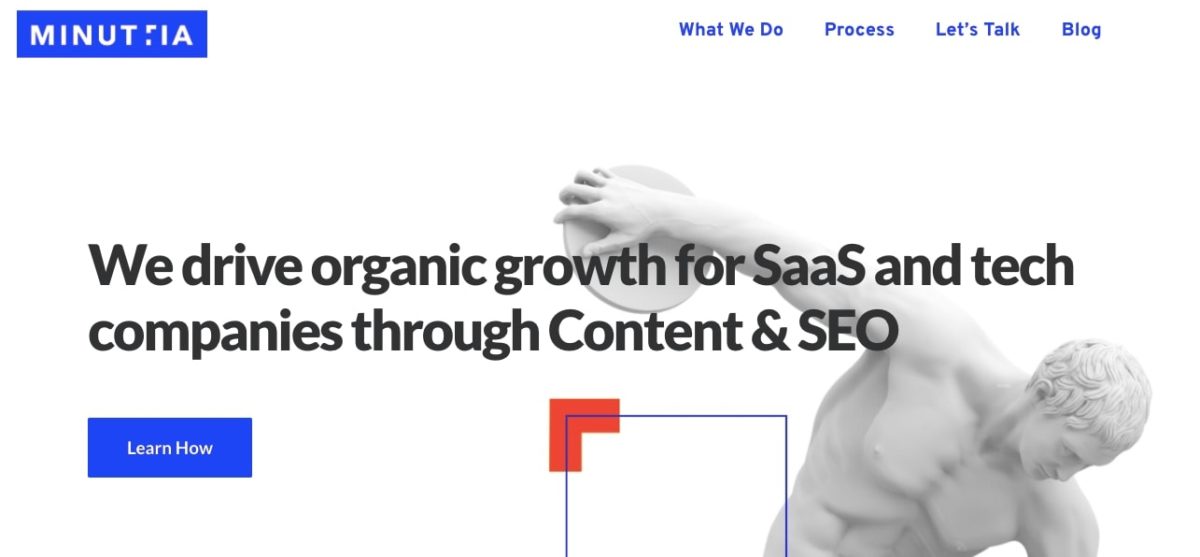 Founded: 2020
Website: https://minuttia.com/
Best fit if: you already have ranking contents and want to learn how to do content marketing yourself
Top clients: Visme, respona, learnWorlds
Minuttia team on GrowthMentor: Co-founder @ Minutia, Georgios Chasiotis
The newcomer among the content marketing agencies, Munittia's meticulous, process-driven approach (and their greek mythological statues) are drawing attention.
They have a highly focused target client: SaaS companies with product-market-fit which have reached profitability or raised >1 Mio.$ AND have at least 25k organic traffic per month.
And that's for a reason: These are the SaaS they can help the most with their SEO and content expertise.
Minuttia will bring its 6-stage Organic Growth Framework, which is backed by data and AI. They develop a content & SEO strategy, create content for you, and afterward guide you on your own content endeavors.
Check out how they think by reading some of the articles on their website which focus on pragmatic how-to guides around SEO topics (like this article on keyword mapping) and white-hat link building (here's a great example for SaaS).
We can vouch for their expertise as well: Minuttia founder Georgios has contributed some awesome articles about SEO for SaaS here on GrowthMentor. Check out his profile and experience (and ask him where their mysterious name comes from).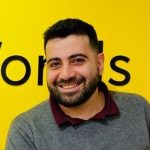 MINUTTIA's efforts have led to month-to-month growth and increases in organic traffic. They have also built several high-quality backlinks. They have increased team productivity, all while sporting excellent communication and responsiveness.

Nick Malekos, Senior Marketer at LearnWorlds
Conversion Creatives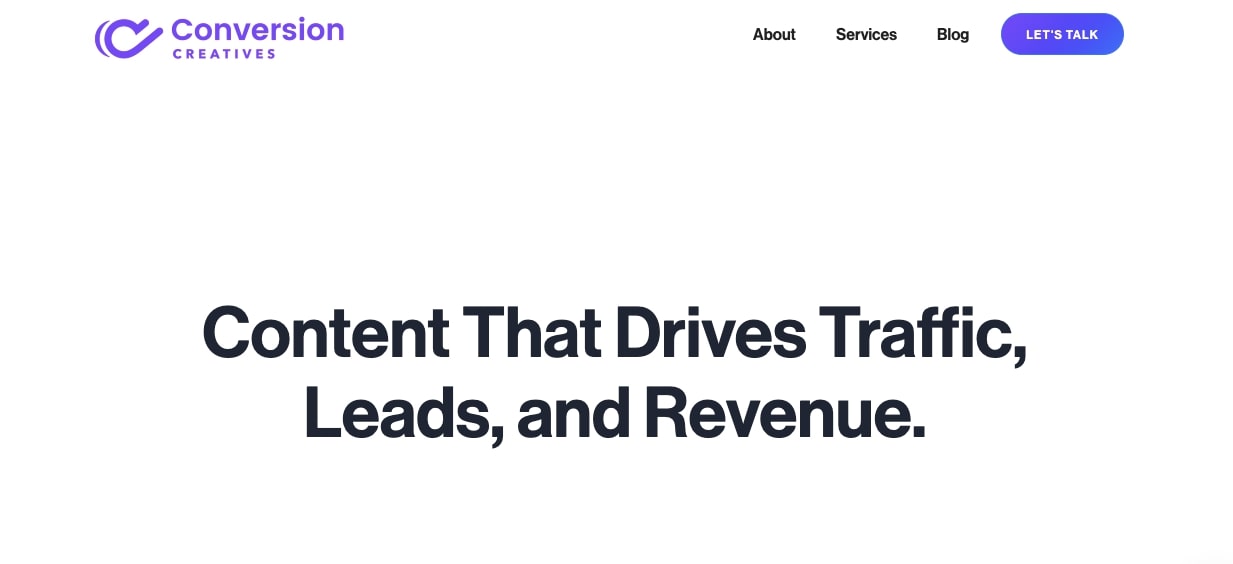 Founded: 2016
Website: https://www.conversioncreatives.com/
Best fit for: long term content marketing partnership; industry overarching methods like featuring in major news sources
Top clients: Sisense, Citizen, Causely
Conversion Creatives team on GrowthMentor: Founder @ Conversion Creatives, Austin Mullins
Conversion Creatives' ROI focus is proudly carried in their name.
Creating content to increase conversions by being creative to differentiate you from your competitors.
You need to stand out to attract people's attention – or know how to be featured in major publications like Forbes (read Conversion Creatives' detailed guide to that here).
Their service spans from copy to design, technical SEO, link building, social promotion, video production, and personalized messaging.
Here's their process:
Content strategy
Content production
Content promotion
Measuring and analyzing results
Want to learn more? Check out their case study with Pew Pew Tactical, whose organic traffic increased by a whopping one million visitors.
Founder Austin Mullins says "On average our customers see 50% traffic increases in just a few months."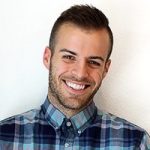 It's a true rarity to find a company like Conversion Creatives who actually delivers when it comes to ROI.
‍Need a risk-averse investment? Hire them for your next project.

Kyle Courtright, Founder of LogoWave
Animalz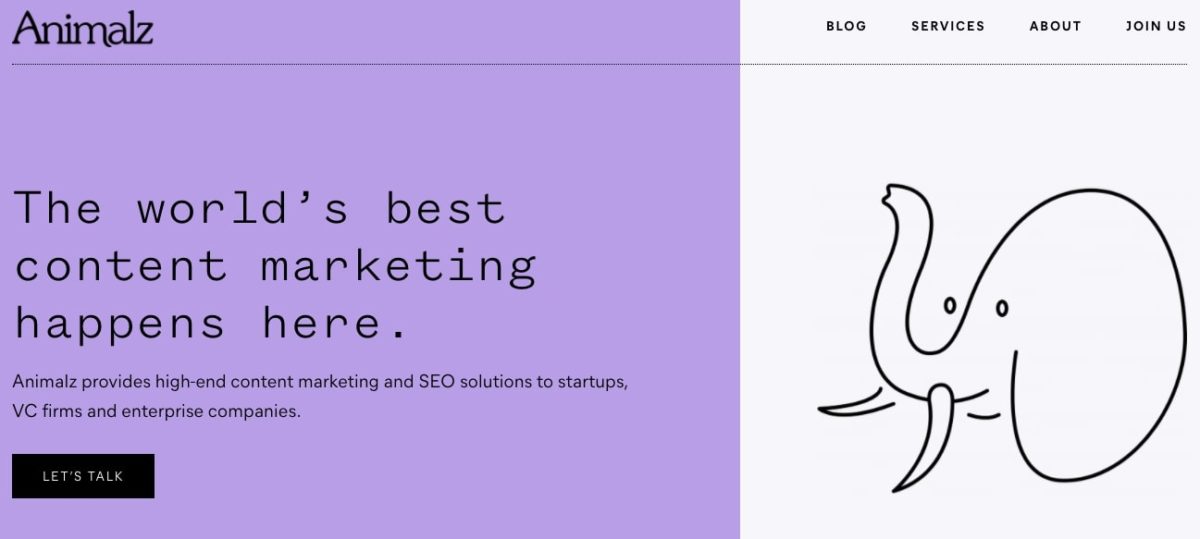 Founded: 2015
Website: https://www.animalz.co/
Best fit if: you're looking for long-term, sustainable growth and want to pick the most relevant from different services
Top clients: Google, Amazon, GoDaddy
Animalz is by far the biggest content marketing agency in our ranking. As their name and nifty design reveal, they're taking a creative approach and emphasize quality over everything else.
Their agency offers a buffet of services to choose from, ranging from SEO consulting to the creation of content in the category brand awareness, lead generation, and product marketing all the way through to the point of content distribution and promotion.
To convince anyone of their prime quality, we don't need to look far. Check out their client list and tell us, in all honesty, you wouldn't like to see your logo between Google and Amazon:
They share their knowledge freely and let their expertise shine regularly, for instance in their podcast with almost 50 episodes, and (of course) in their newsletter and blog. They cover a plethora of content marketing topics comprehensively and give excellent advice for all sorts of businesses, for instance in their content marketing strategy guide.
Hire a content marketing agency or recruit a content marketing team?
If you're lacking the skills internally you've basically got two options:
Employ an in-house content marketing team or
Bring in a content marketing agency
You need to analyze your budget, internal resources and skills, and availabilities on the market (both for hires and agencies).
Here are some pros and cons of hiring a content marketing agency for your SaaS.
Pros of content marketing agencies
Expertise – Content agencies have lots of experience in making content marketing work for a multitude of different businesses. They usually have specialists in all important areas of content marketing. Instead of hiring several people to cover all the required skills you need, these can often be onboarded by working with one agency.
Speed – Ramping up your content marketing efforts will be much quicker by hiring a content agency. They have a proven process plus content marketing experts at your disposal. They'll want to provide value asap to show they're worth keeping on board.
No HR hassle – Hiring an agency gives you loads of flexibility, which reduces your risks. You're not committing to long contracts, and you can fire them easier if you're not satisfied or your needs change.
Cons of content marketing agencies
Split attention – Content marketing agencies are working with several clients, so they have to split their attention.
Knowledge hoarding – Agencies are good at doing their job – but once you're not working with them anymore you also lose their knowledge and expertise.
External party – They are not you, for instance with regards to a difference in work and office culture.
How to choose a content marketing agency for your Saas
Check their track record
Check their track record and ask for relevant case studies with similarities to the current situation your SaaS is in. Beware of fake testimonials and dig deeper into the testimonials you find to verify that they're legit.
Make sure they've got domain expertise
The content agencies should be able to prove successful projects in SaaS and successfully achieved the results you're currently looking for – with companies similar to yours (industry, size, etc.).
Start small, scale later
Start by giving the agency a small project and then scale out gradually if you like working with them and see good results.
Conclusion
SaaS companies have significantly improved their results by focusing on content marketing. This is challenging and difficult if you don't already have the necessary resources and skills in your SaaS.
It can be a good idea to hire a content marketing agency to make content marketing work for your SaaS and see results quicker.
Deciding which content marketing agency to choose can be a challenge if it's you're budget is limited and you're kind of new to content.
If you need a bit of help, many of the growth mentors have experience with content marketing agencies themselves and would be happy to help you out.