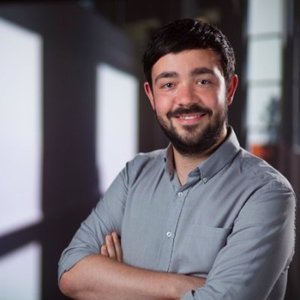 Michael Taylor
Co-Founder at Ladder.io

I founded and grew Ladder, a growth marketing agency to over 50 employees in three countries, helping companies like Monzo Bank, Time Out and Booking.com as well as 200 or so other startups. I was an early adopter of Growth Hacking techniques and learned to code when Optimizely came to Europe so I could roll out my own A/B tests without needing IT. I've also met Sean Ellis and other prominent Growth Hackers, and worked for Noah Kagan at SumoMe.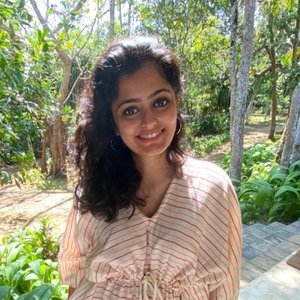 Karishma Rajaratnam
Head of Growth at

I dislike the term "growth hacking" but I'm a lover of building scrappy (but effective) strategies that take initiatives from 0-1. Finding scrappy solutions to big problems challenges me & gives me joy, especially when experiments evolve into a scalable playbook. I can help with questions like: How do you run Marketing experiments or test initiatives, with very few resources? At what stage do you conclude that your scrappy growth solution is actually working (or not)? How do you scale it?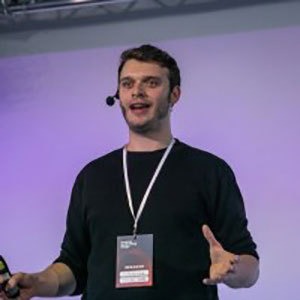 Ferdinand Goetzen
Director of Marketing & Growth at

I help companies of all sizes develop and execute coherent strategies for growth, from building the right team, to developing the processes, experiments and playbooks required to grow.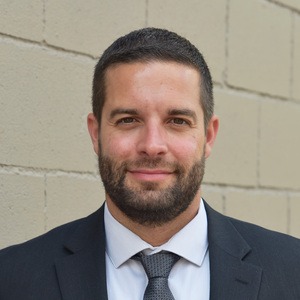 Jason Barbato
Former Global Growth Lead at
Built and scaled $40M, best-in-class growth hacking program at IBM. Head of Growth at early-stage startup. Freelance growth and marketing consultant for 6+ years.
How GrowthMentor works?

Step 1.
Browse mentors
Browse through our list of +200 mentors using the filters. Make sure to read their profiles and reviews in depth, and make your choice.

Step 2.
Send session request
Found the perfect mentor for you? Awesome, time to request a call. Tell them a bit about your situation, choose a time, and get it set on your calendar.

Step 3.
Get on 1:1 call
Time for the call, yay! Make sure you show up on time and prepared to make the most out of it. Pro tip: Ask your mentor if it's ok to record the screen so you can take notes later.
Get advice from growth hacking experts
Growth hacking is an agile lean data-driven process you can apply to a product or service that has already found the product-market fit, to grow it from its current status to something – ideally at least 10 times- bigger in terms of users, revenue or another feature that is key for the success of a company/project.
However, growth hacking can be used to validate hypotheses or assumptions about a new business idea, a possible additional feature or a variant of an existing online product.
This mindset is based mainly on building lean experiments thanks to which we can validate a hypothesis on a specific step of the "pirate funnel" (or "AAARRR funnel"):
Awareness
Acquisition
Activation
Retention
Revenue
Referral
The success of the experiment strongly depends on how well it is set up and prioritized with respect to other potential experiments that could also drive growth.
Nobody is an expert at everything, and it's important to be able to bounce ideas off with people that have more experience with you.
A very common use case for talking to a growth hacking expert is using them as a sounding board to get feedback on your growth hacking strategies.
Another popular use case for talking to a growth hacking mentor is to learn best practices on how to implement an experiment-driven and data-driven growth strategy within your organization. You can learn a lot faster by asking direct and pointed questions to a veteran practitioner than by consuming static blog content and video courses.
Common Use Cases
view all use cases
Frequently asked questions
Have a question you don't see here? Ask us on live chat!
Here are some ideas for inspiration:
If you're not sure what growth hacking is and want to have it explained to you 1:1 by a pro
If you want to brainstorm creative out-of-the-box marketing tactics with growth hacking experts
If you want a second opinion on your growth hacking idea before you implement it
If you want help prioritizing your growth ideas using a scalable framework
If you need technical implementation assistance from a technical growth marketer
We have a very detailed filter system for you to sort the mentors.  Filters like areas of expertise, tools, language, price and industry.
Members can also post a help request and have mentors apply to help if they feel they are a good fit.
Then the third option is to just ask us!  Give it a try right now and ask us on live chat 🙂
Three choices:
Mentors and mentees are able to set their communication tools in their profile settings.
It is a good idea to connect with the other person once the session is accepted and the details are given. This ensures that the correct details were given and when it is time to start, you can start on time.
Here are some tips on how to get the maximum bang for your time on growth mentor calls.
Come into this with realistic expectations. They're mentors, not magicians.
Ask your mentor if they'd be cool with you recording your screen with Loom
Give contextual information to help paint the picture of your current situation.
Growth mentors will be asking you lots of questions, answer them as honest as possible.
Don't be afraid to push the boundaries of question asking. Be inquisitive. Stories are gold.
Don't feel pressure, just relax. There's no right/wrong way to do this. Avoid binary thinking.
Try to form mental patterns, especially if you speak with multiple mentors. Pay attention to metadata.
Embrace alternative views. Ask the mentors to play devil's advocate and challenge your assumptions.
Be friendly and authentic. If you're likable, the mentors will be your biggest supporters (even after the call is over).
Yup!  Many of the mentors offer monthly coaching packages for members who want to really dive deep into a specific area.
Each mentor creates their own package so what they offer and the price vary from mentor to mentor.  You can find their coaching info at the top of their profile.
Meet us on the inside
If you think you need help, you do
Talk with like-minded experts. Get fresh growth ideas. See the blind spots in your decision-making. And grow like crazy.
What's included with Membership?
Direct access to schedule 1:1 calls
Ability to post help requests
Opt in for 1:1 monthly coaching packages
Weekly check-ins with our Accountability Coach
Unlimited calls with mentors listed as FREE
Membership to private Slack Community
Ongoing support from admin with mentor suggestions