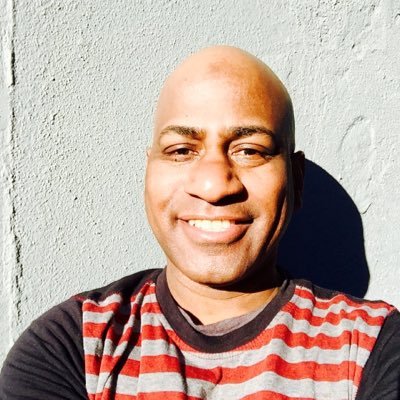 The more insight I can get from these high level marketing mentors, the better!
Corey Hubbard
While I've never met Corey Hubbard in real life, I know that he is a super positive guy.  I've corresponded with him back and forth ever since he joined GrowthMentor and I smile each and every time I see his signature 'Optimistically, Corey Hubbard'.
He also uses emojis- so in my book, he's a winner!
Corey describes himself as a committed, curious, fun loving, and a scrappy minority entrepreneur developing a vibrant community-driven jobs marketplace.
Corey was an accounting major at Norfolk State University where he graduated with high honors. After that he was a Petty Officer in the US Navy where he managed small groups of storekeepers and deck personnel.
He has ten years of staffing industry experience, where he was a top sales producer with operations experience.
On top of all of that, Corey has roughly four years of Python, CSS3, and JavaScript coding experience.
The Dream
DreamHighr is the eBay for IT jobs.
Corey had a dream back in 2014 and he began researching and learning how to build a startup.
In the summer of 2015 he applied to the VentureHive Accelerator in FL, was accepted and received a $25K grant.
He spent one year in Florida which he now says that it was not a productive year.
In 2017 he had a light-bulb moment and figured out that he needed to build a marketplace.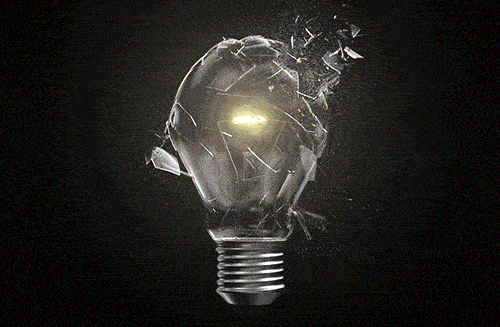 During the first year he had some success bringing on employer clients and job seekers into the DreamHighr's jobs marketplace.
He had soft revenue in 2016 and 2017.
In 2018 Corey participated in Calgary Technology Inc Junction 31's accelerator which he stated is the the high point of his journey so far.
Recently he's learned how to conduct Customer Discovery interviews and he changed his product offering along with the help of GrowthMentor.
How GrowthMentor has helped
He has worked with the two previously mentioned accelerators, so he considers himself lucky to have helpful and experienced people in his professional network.  However, he wanted to get some one on one advice speaking specifically about his product, not just reading a case study about someone else's situation.
As soon as he signed up for GrowthMentor, he used the filters and quickly booked a bunch of sessions.
Corey was one of the first power users.  Booking left and right- which was awesome!
We've got all of these mentors offering to help people for free,  why not let them help you?
He first focused on Product Market Fit mentors for his first batch of sessions.

He collected as many opinions as possible and was enjoying speaking with some really interesting people.
As GrowthMentor added new mentors, he would book sessions with them.
"I figure, the more insight I can get from these high level marketing mentors, the better!"

(Now you can understand why he is my emoji hero)
Besides using the filters, Corey also asked us for advice on who he should speak to about hiring.
We were easily able to send him the profiles of the mentors that we knew did hiring themselves so that Corey could pick their brains.
Corey's case was very particular and it helped us to realize that we needed to add a mentor match-making call to our on-boarding process.
Moving Forward
With the help of the mentors, Corey has created and implemented a new candidate assessment tool.
He has increased awareness and is now focusing on increasing engagement and dealing with a pesky bottle-neck in his funnel.
Be sure to check out DreamHighr.co and see Corey's progress.
Join the community
Enjoy the peace of mind that advice is always only one Zoom call away.