Marketplaces are awesome (if you can get them to work).
Crazy network effects
Growth loops up the wazoo
Mouth-watering valuations
And lots and lots of fun!
But they aren't for the faint of heart!
In this article, I'll share a couple of tips on how to startup a marketplace startup, hope it helps!
Identify a problem worth solving
What the heck is your problem?
Problem-solving is at the crux of building a marketplace.
What is the problem?
Who has the problem?
Why is this a problem?
Examples of marketplace problem statements
Uber
Founded: 2009
Current valuation: $69bn (source)
Problem: The unreliability of hailing a taxi.
Airbnb
Founded: 2008
Current valuation: $60bn (source)
Problem: Being broke and needing to pay higher rent
Flexport
Founded: 2013
Current valuation: $8bn (source)
Problem: Freight shipping was a traditional pen-and-paper industry with multiple untrustworthy middlemen that was extremely opaque and lacking customer control.
Faire
Founded: 2017
Current valuation: $12.59bn (source)
Problem: The risk of taking on new products deters small retailers from expanding their portfolios, so tradeshows are a significant derisking opportunity where retailers get a better sense of the risks associated with a new product and vendor.
Doordash
Founded: 2013
Current valuation: $29.4bn (source)
Problem: Restaurants couldn't afford delivery drivers and delivery drivers were underutilized.
Map your problem onto a canvas.
Here's an example of the problem canvas I made for GrowthMentor back in 2017, well before we wrote our first line of code.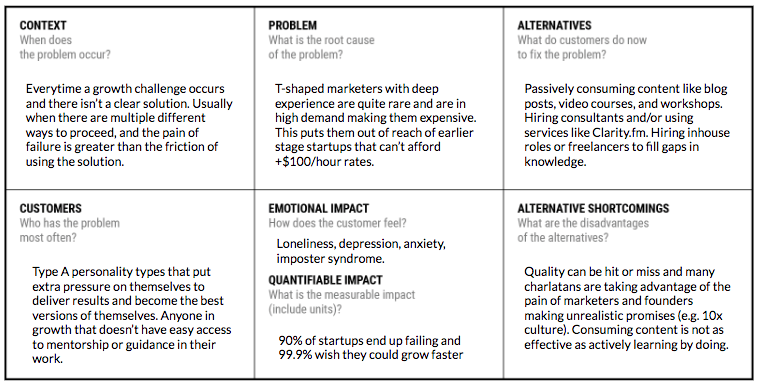 Done? Awesome.
Time to validate that your problem hypothesis holds water with other people too.
Validate your marketplace idea
Let's use the example of how Harri Thomas validated his marketplace Respondent.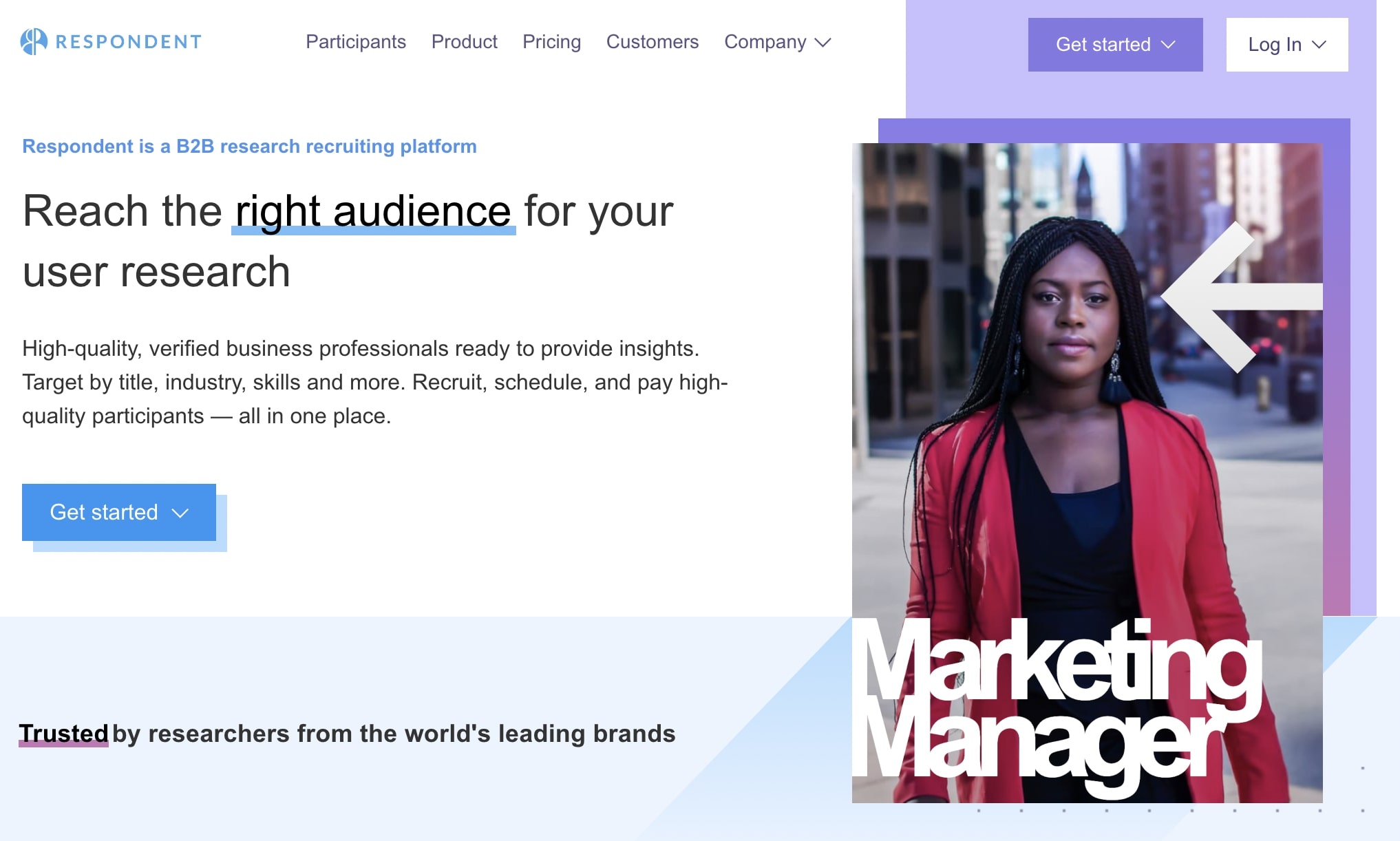 Prior to co-founding Respondent, Harri was working as a researcher at an agency.
He had just been promoted and was responsible for revenue generation and profitability. He noticed his most significant cost item was participant recruitment, but even though they were paying a lot of money, they weren't getting the right types of participants into their study despite offering them hundreds of dollars to participate.
This was the pain point that he wanted Respondent to solve.
Identifying the pain point wasn't enough for Harri though. He wanted to validate that a business could be built around solving that pain. His perspective was that the only way to validate a business is by having people pay for it.
The first step was to find someone willing to pay them to recruit participants (demand side).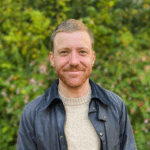 We built demand by pursuing heavy outreach via LinkedIn. Once we found someone who was willing to pay us to recruit participants, we went out and found participants (the supply) that matched the customers' criteria.

Harri Thomas - Co-founder at Respondent.io
Finding people willing to pay is the ultimate form of validation. He used the conversations with these early adopters to inform their future sales strategy moving forward and ultimately went on to raise $4.5mn from institutional investors. Respondent is now one of the leading B2B user research marketplaces in the space.
Validating without money exchanging hands
It might not possible to get early adopters to pre-pay you before the marketplace is built, in these cases, you can compensate by going overboard with customer discovery. There's no exact formula for how to do this, but here's what worked for me.
Steps I took to validate my marketplace idea in 2017:
Created a beautiful pre-launch landing page
Spent $500 on Google Ads to drive traffic to it
Incentivized subscribers to jump on user research calls with me and asked the right questions
Used that data to iterate on messaging
Below's the pre-launch landing page I had made for GrowthMentor while validating the pain point hypothesis.

In retrospect, here's what I'd do today:
Narrow down my ideal customer persona (supply and demand side) as much as possible
Identify the trigger points that activate the pain
Find the overlap of step 1 and 2 on LinkedIn
Send a connection request and offer them a $50 to jump on a user research call with me
Hindsight's 20/20.
I could have gotten the same results by skipping the effort I took to build out the pre-launch landing page, and instead of giving my money to Google, I'd just give it to my potential early adopters.
Here are some mentors that can help with customer discovery
Now that you've at the very least attempted to validate your marketplace idea, let's get into the meat and potatoes.
Building a minimal viable lovable product
To clarify, your product needs to be functional and "do the thing" but that's not enough anymore.
You need to have something that's absolutely loveable about your marketplace.
It can be:
Your design and user experience compared to clunky old-school alternatives
Your vetting process and curated collection of inventory
Your disruptive business model (think: 0% commission)
Anything uniquely loveable
For us at GrowthMentor, it was a combination of our vetting process and super comprehensive mentor profile pages that gave background info on what tools they were good at.
The answer to what'll make your marketplace "lovable" will be discovered through your discovery calls.
But let's get nitty-gritty here.
So how do you build this thing?
Deciding on your marketplace tech stack
You've got two choices here.
Build your marketplace from scratch and own the entire codebase or leverage no-code tools.
Deciding to build it yourself
This option is much easier if you are one of the following (or ideally a combination thereof):
An engineer
A product designer
A product manager
A full-stack growth marketer
Very rich
If you're none of the above, you're going to need to build an A Team, so be prepared to bring the cheddar.
I paid around $40k to Ragnarson over 6 months to build our minimum lovable product. Back then the average hourly rate we were paying was around $40, that's now doubled to $80. The cost savings of outsourced developers we used to enjoy pre-COVID have largely evaporated. That same project would probably cost us at least $80k if we were to have done it today.
Note: The $40,000 I spent above was just the beginning. You never "finish" building software. There are always bugs, feature requests, pivots, etc. The work (and engineering expenses) will never end. Marketplace economics don't work in the favor of bootstrapped non-technical founders. With a 15% commission, you'd need to be pushing $100,000/month in GMV in order to net just $15,000 of profit.
Bare minimum product components you'll need to build:
Profile pages for supply-side (or listings)
Filtering, sorting, logic, Think: Elastic Search
On-demand transaction capabilities and disbursal of payments and commission using either Braintree, Stripe Connect, or a similar alternative.
Messaging system so demand and supply can communicate
Breakdown of the roles you'll need:
Someone that can design all the screens: ideally someone's that done this type of work before. Asking a run-of-the-mill web designer to own product design for a marketplace is like telling a Cessna pilot to fly a Boeing 737. It's not the same thing.
Someone that can do product management: (e.g. speak to users, manage engineers and designers, manage product roadmap)
Someone that will engineer it: You'll need at minimum one front-ender and one back-ender. It's unrealistic to think that a single "full-stack" developer can build a marketplace from scratch on their own.
Someone that will own the go-to-market strategy: Think: How will we solve the cold start problem e.g. get demand when there's no supply and vice versa.
Someone that can execute on the go-to-market strategy: Think: Programmatic SEO, targeted cold outreach and subsequent scaled outreach, PPC campaigns, growth loops, UGC, etc.
Someone that's going to own operations: Think: Vetting supply/demand, dealing with support issues, payouts, creating documentation, FAQs, processes, hiring, etc.
Someone that's going to pay for all of this: Think: Investors, rich Uncle, etc.
The more hats you can wear, the less reliant you'll be on securing external funding which will get you more leverage down the road if/when you decide to raise. In my case, I owned all roles except for product design development, at least till we found product-market fit.
Building a marketplace using no-code
Not a developer or product designer?
Don't have shit loads of cash lying around to invest in a crapshoot?
Don't despair, there are other ways you can start your marketplace with much less risk by using no-code platforms. When I started building GrowthMentor in 2018, these tools were rudimentary, so I opted out and decided to build my own tech stack, but today they're actually not that bad!
Here are some of the good ones: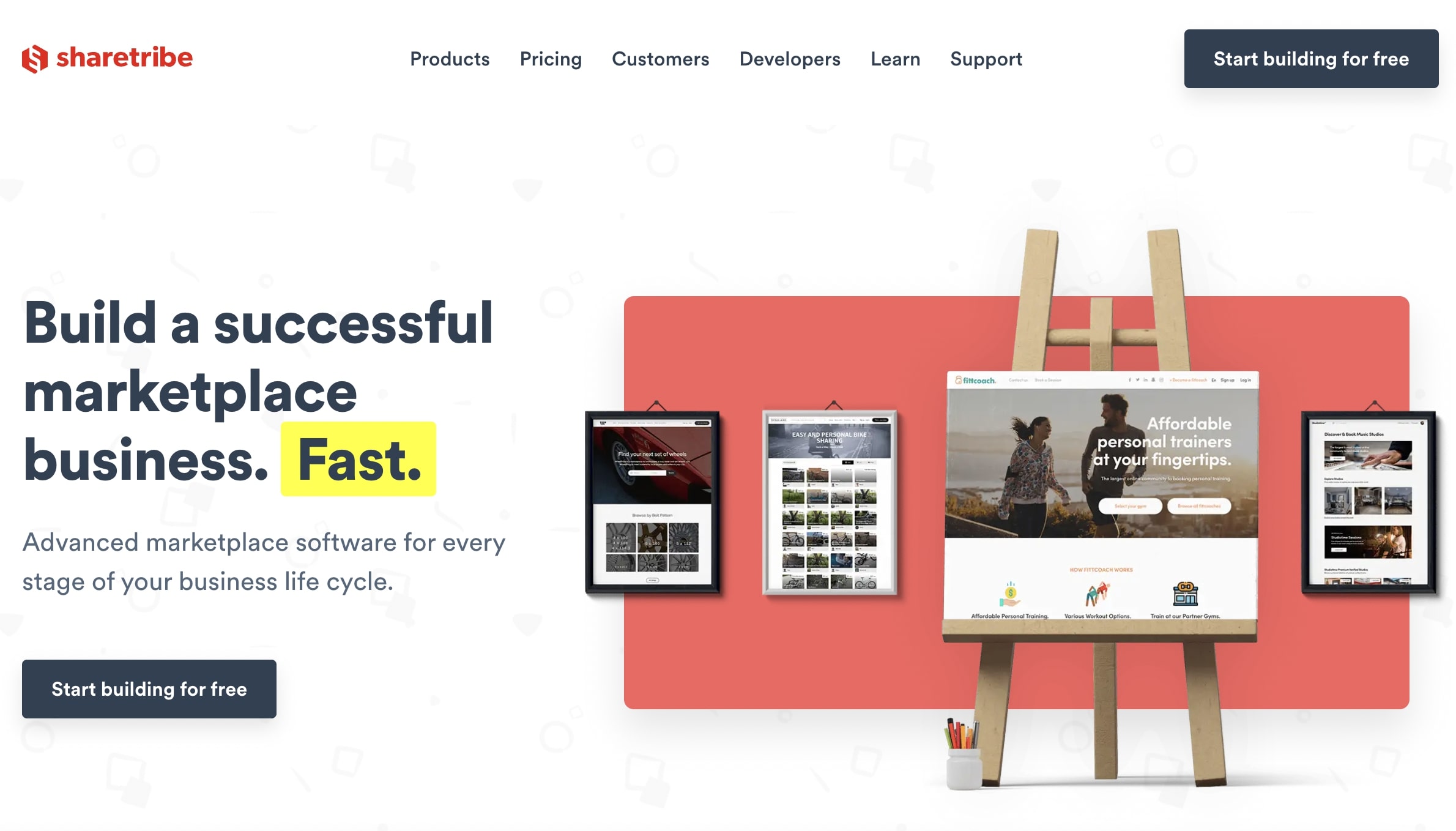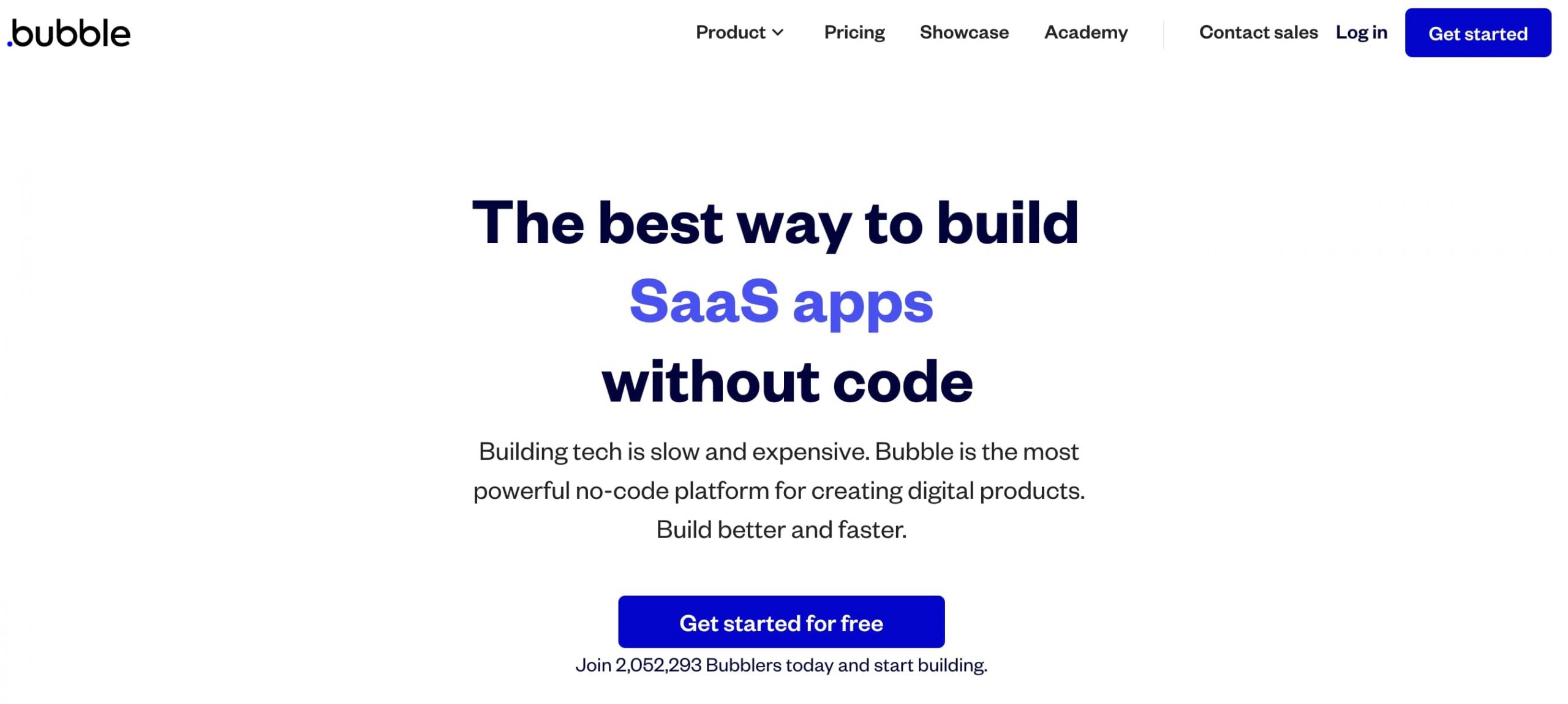 Founded: 2012
Pricing: Starting from $25 per month
Marketplaces using Bubble: Marketplace for hiring no-code developers, Marketplace for finding influencers in UAE, Marketplace for locum doctors.
Editor's thoughts: The most flexible no-code platform out of the bunch here but also the one with the steepest learning curve. Having said that, there are ready-to-go templates you can use to save time. Here are some excellent premium templates. But if you get stuck, finding a Bubble freelancer that's reliable and knows what they're doing for under $100 per hour is going to be a challenge. And at those rates, you start to wonder, why am I not just building this myself?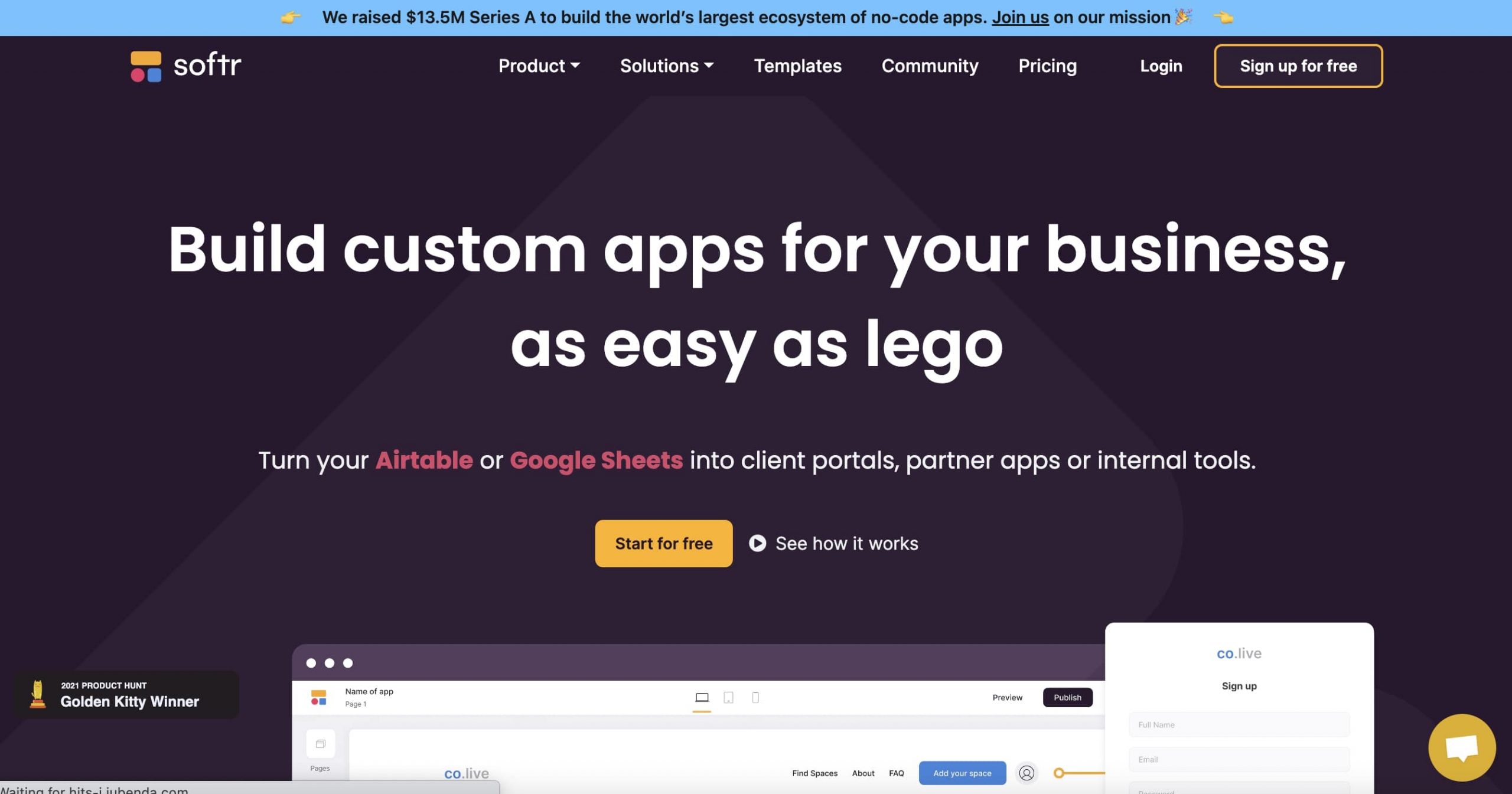 Quick question. Are you considering using No-Code to build your marketplace?
If yes, consider using one of the no-code experts on GrowthMentor as a sounding board.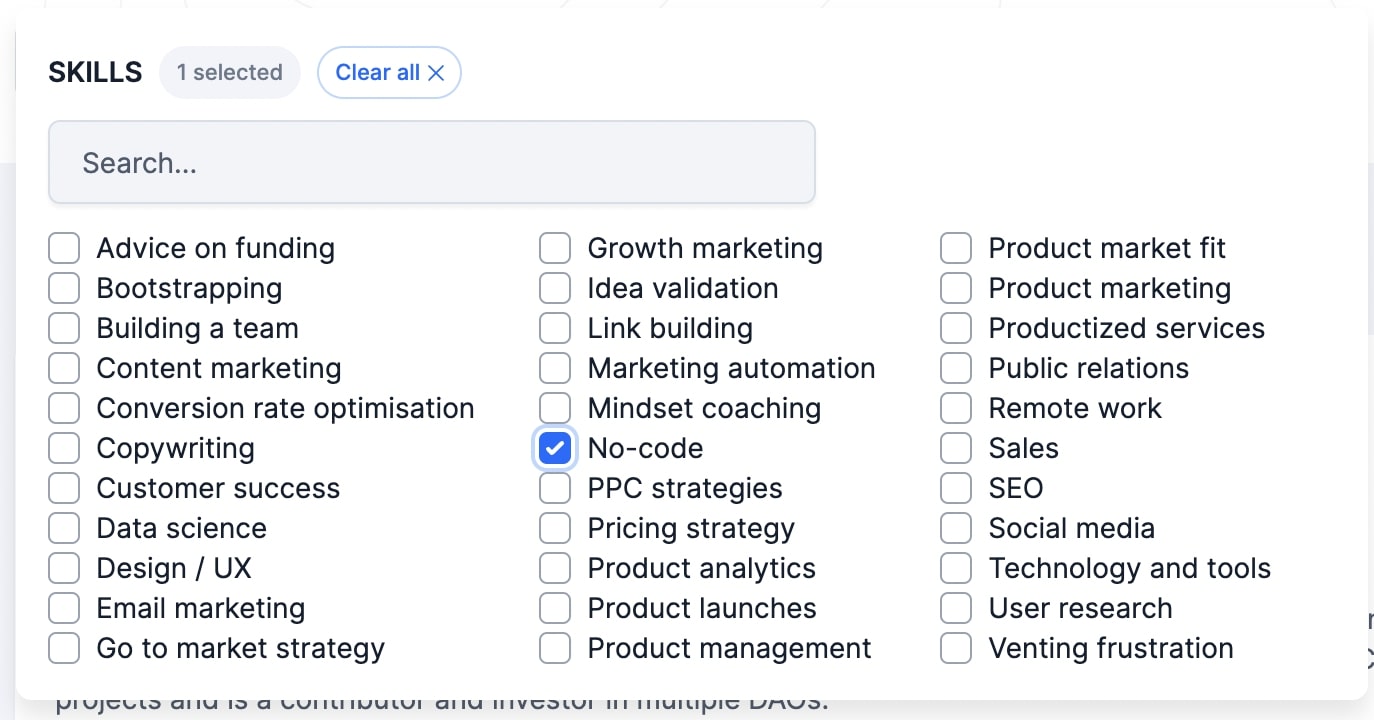 Mentors you can use as no-code sounding boards
Thinking of starting a marketplace?
Here are some of my favorite resources to help you on your journey.
And hey, if you're interesting in some 1-on-1 advice, mentorship, or heck – just a sounding board, check us out at GrowthMentor.
My profile's here in case you want to have a chat!