To run killer ads, you need to get creative with your strategy and hacks. There are plenty of Facebook Ads Blogs out there to inspire you and help you learn Facebook Ads tactics.
But what's the best Facebook Ads website for you to improve your skills and master the elusive high conversion ad? Here are our top recommendations.
Our favorite blogs that write about Facebook Ads
Ladder.io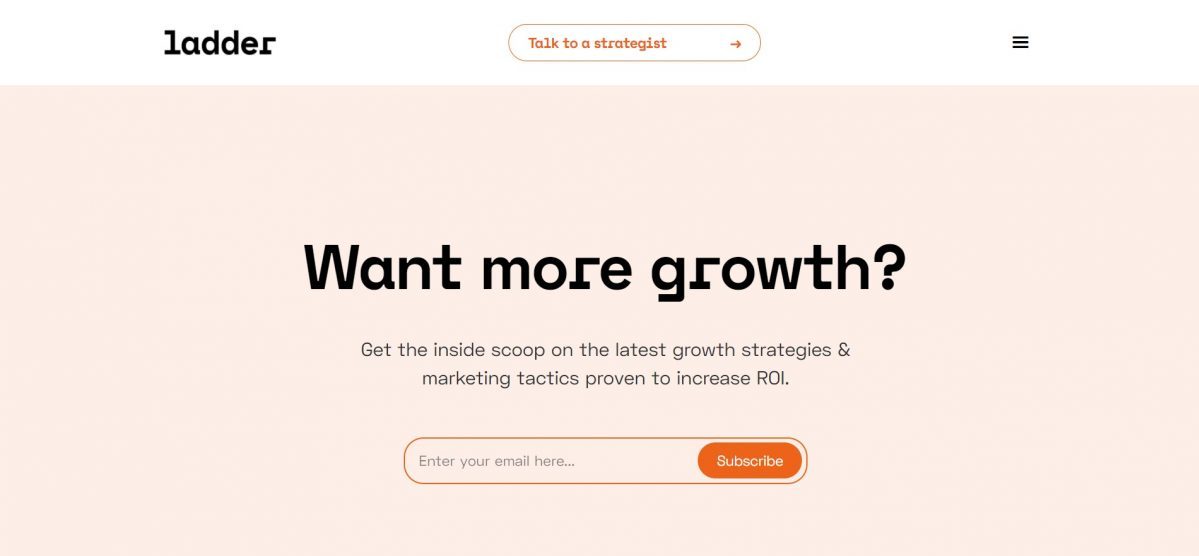 The blog from digital agency Ladder is an invaluable resource for any business looking to up their Facebook Ads game. From blueprints to marketing templates, these actionable resources have your Facebook Ads learning covered.
The blog posts are intricately detailed, easy to follow along, and use helpful screenshots for you to navigate the ever-changing Facebook landscape.
The authors' expertise in paid social is evident by the high quality of content covered by the blog. They don't let a Facebook Ads update or algorithm change go unnoticed.
Official Website: https://ladder.io/blog
Author/s: Michael Taylor, John Musci
About: Two digital marketing masters; these guys know paid social inside out
Specialty/Focus Area: The science of digital marketing; Ladder produces regular in-depth reports on how to master your growth using data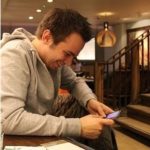 We're the 3rd largest eCommerce in the world and leaders in performance marketing. Ladder's strategic way of thinking – of building and launching testing – that helped even a company of our level.

Lennart Gijsen, Global Head of Marketing, Booking.com
Saxifrage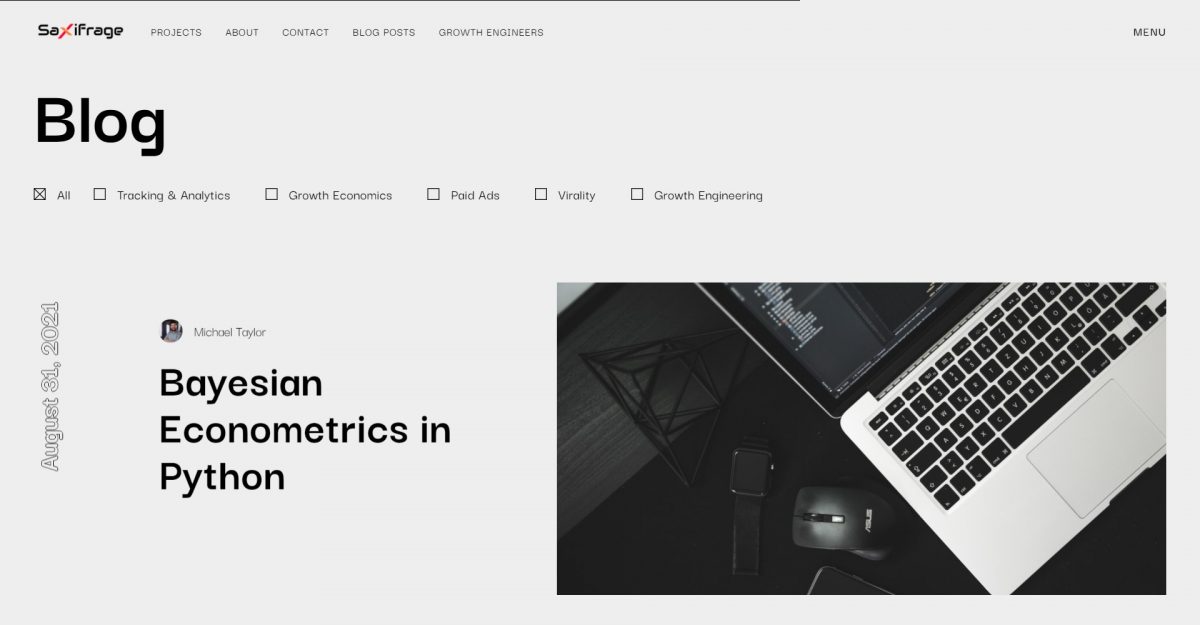 An incubator for growth ideas, Saxifrage shares insights based on data. The blog covers every aspect of growth experimentation, from tracking and analytics to virality and growth engineering. Articles go deep into the nitty-gritty of these subjects. The founder writes about his experiments and what he's learned from the execution.
For deep Facebook Ads insight, you need to read the article on why microtargeting is no longer an effective strategy for running your ads.
Official Website: https://www.saxifrage.xyz/blog
Author/s: Michael Taylor
About: A passion project, started by Ladder.io cofounder Micheal to share his insights of over ten years running paid ads
Specialty/Focus Area: Testing and applying knowledge learned from growth experiments
Michael helps me to understand complex concepts in simple terms and suggest solutions for my concerns. He is very knowledgeable and friendly. I definitely recommend him!

Tom Nguyen
Klient Boost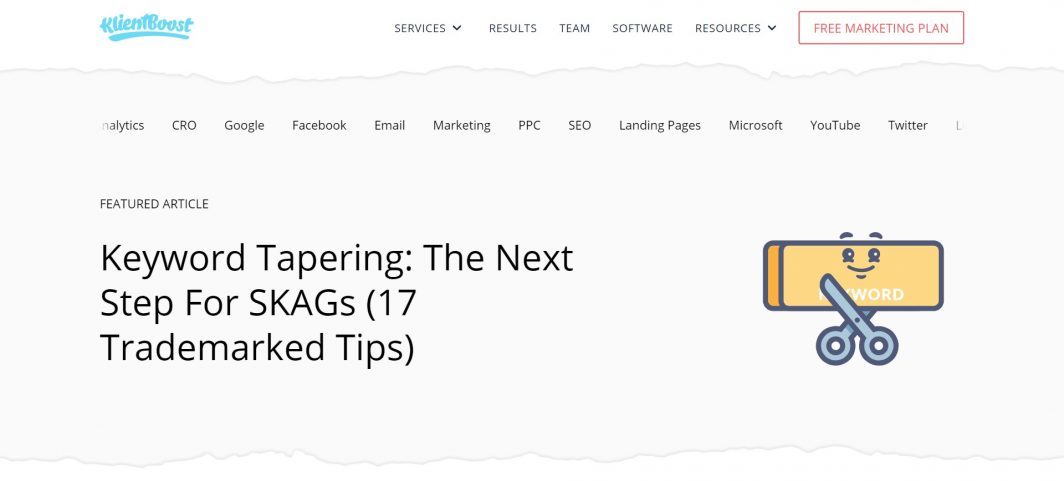 A performance marketing agency that focuses on increasing client ROI, Klient Boost has an in-depth blog that answers all things Facebook Ads.
Whatever your struggles with learning Facebook Ads, there's an article here to guide you through. From remarketing to growing local conversions, and keyword research for ads, no topic is left uncovered.
Official Website: https://klientboost.com/category/ppc/
Author/s: Jonathan Dane (Klient Boost Founder), Kim Fitkin (President), Courtney Taylor (campaign director)
About: Experts in managing paid campaigns for huge brands, they have decades of combined Facebook Ads experience
Specialty/Focus Area: PPC marketing hacks for every paid channel
Outstanding Agency for Lead Generation

Describe the project or task the provider helped with:

They helped us take our campaigns to the next level. They optimize accounts regularly and quickly reduce CPL, while increasing conversions. I always felt confident that they were actively optimizing campaigns even if I was not monitoring them. They use a task monitoring tool that allows you to check in on the projects they are working on. They also regularly update their task tracker with notes on what tests they are running and why they are running them. Campaign structure is also very sound. Klientboost starts with manual bidding and once the AI has gathered ebough information they will switchnit over to smart bidding. Conversion rate optimization is also sound. They will consistently optimize pages even if you are not hounding them every step of the way. I always felt confident that they were fulfilling their part of the bargain when it came tooptimizing campaigns and landing pages.

What do you like best?

Their ability to quickly onboard and make an impact.

G2 User in Information Technology and Services
Aaron Zakowski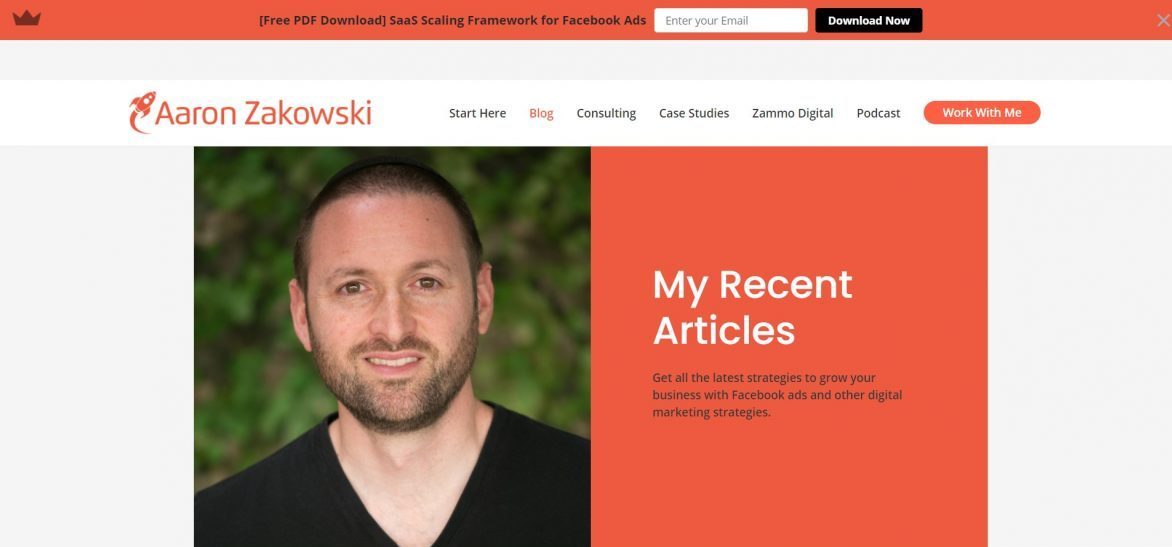 Aaron has spent his career putting millions of dollars into Facebook Ads with his agency Zammo. He is a certified authority on all things Facebook advertising and outlines clear strategies you can use to succeed.
His blog is his way to give back to the start-up community and share the knowledge years of working on paid campaigns have given him.
His podcast SaaS Marketing Superstars is another excellent resource. Each episode delves deep as Aaron picks the brains of high-growth SaaS founders and CMOs. They discuss all things growth strategy and how they've overcome common start-up challenges.
If you're looking for inspiration for your next campaign, download his 'Scaling Framework for Facebook Ads' PDF. It will teach you the exact systems you need to scale your ads.
Official Website: https://aaronzakowski.com/blog/
Author/s: Aaron Zakowski
About: Aaron has spent millions of $ on Facebook and Instagram ads to generate over a million leads for his SaaS and Ecommerce clients. He pours all his knowledge and findings into this blog
Specialty/Focus Area: Reducing cost per signup, scaling framework for Facebook Ads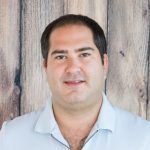 Aaron is one of the most data and results oriented marketers that I've had the pleasure of working with. His deep understanding of Facebook campaign optimization, A/B testing, goal measurement & other fundamental concepts has enabled us to make Facebook Ads a central component of our lead generation stragegy.

Ryan Abrams, Marketing Operations at Zoomin
Ads Cook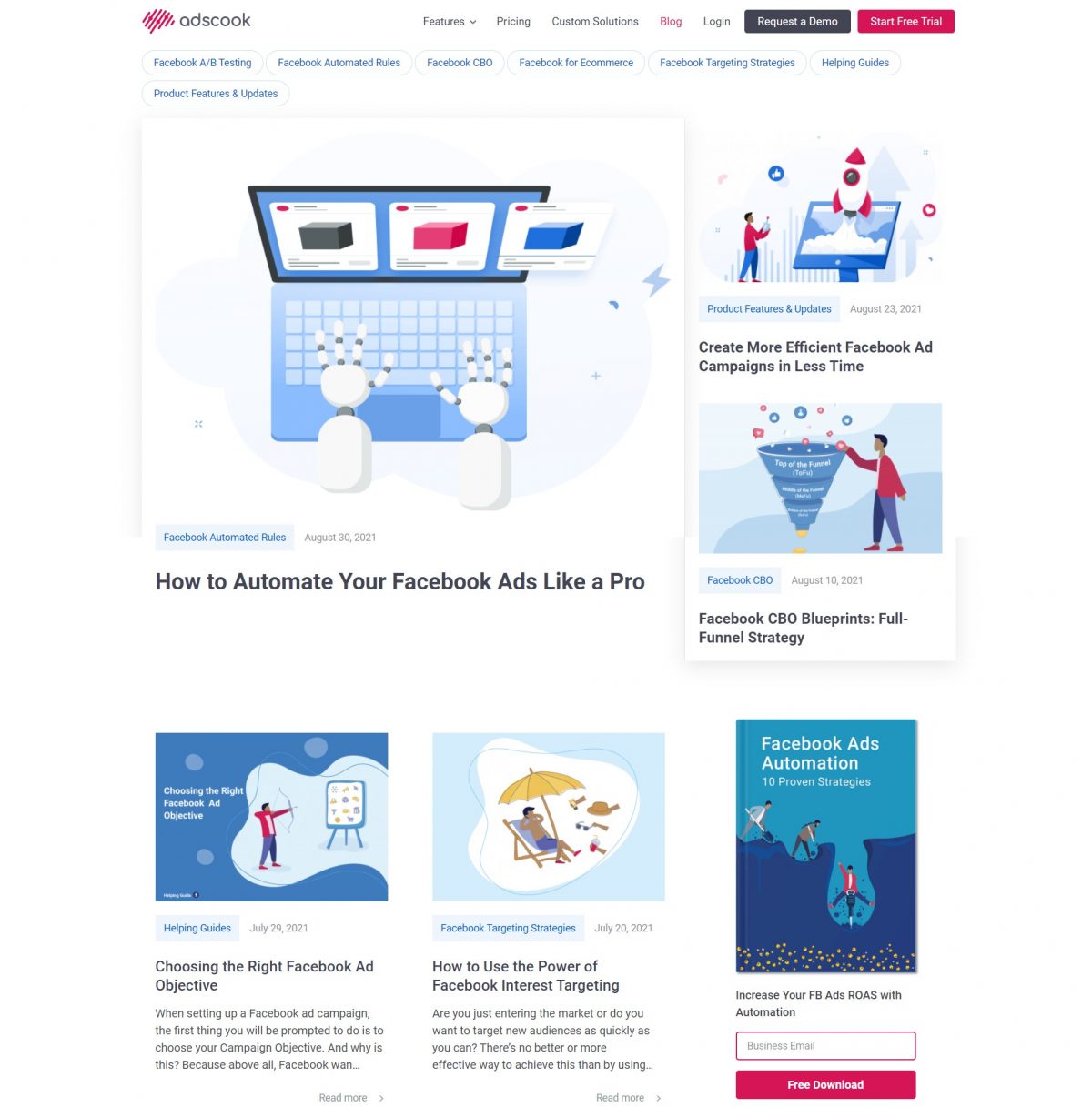 Ads Cook is a tool that allows you to automate and test various versions of your Facebook Ads. The tool provides the data to analyze which elements affect your ad performance. Amongst other services, the tool can write your ad copy for you using AI.
The blog has a breadth of resources, including optimizing your budget, A/B testing, choosing the right objective for your Ads, and how to target your audience effectively.
Official Website: https://adscook.com/blog/
Author/s: Co-founder Gavin Larsen
About: Gavin's mission is to '​​create the most effortless Facebook advertising experience' for marketers
Specialty/Focus Area: Automating and optimizing Facebook Ads
Biddy Co.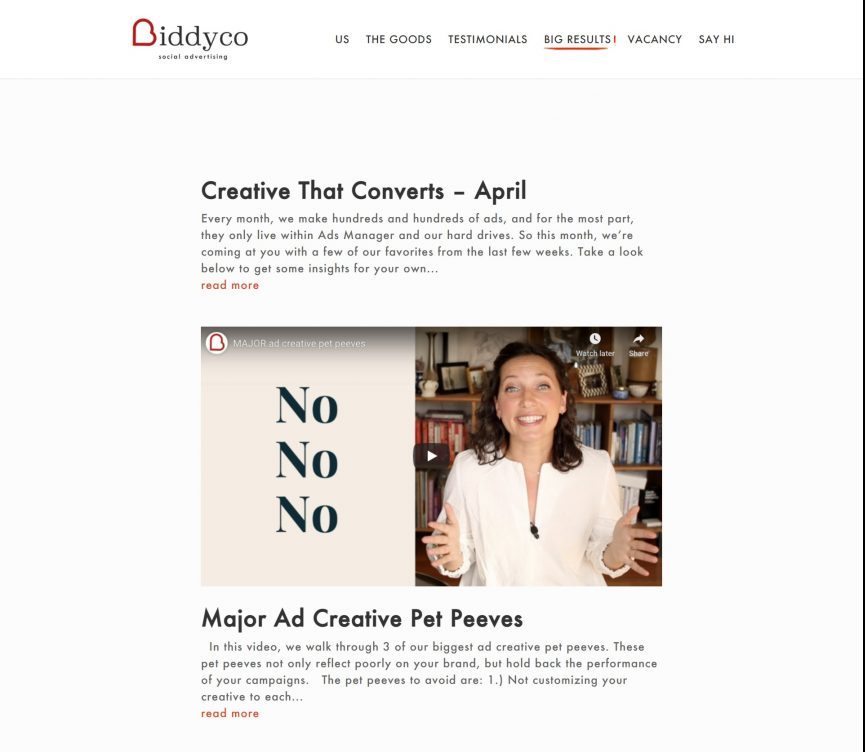 A digital agency that knows a thing on two about maximizing ROI: they work for clients big and small, creating, analyzing, and optimizing their ad campaigns.
Biddy blog has a series of vlogs on topics such as: where to spend your budget, how to identify where you're going wrong with Ads, alongside actionable solutions. If reading long-form content isn't for you, these bite-sized tips are constructive.
Official Website: https://biddyco.com/blog/
Author/s: Vlogs by Meredith Schoenberger, Creative Director
About: Creating ads that work for your business using quality over quantity
Specialty/Focus Area: ROI for your ad spend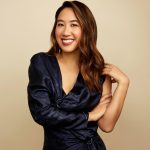 The results we've had with Biddyco, and continue to have, are pretty amazing. We've 5x'd revenue, have a great ROI and they've achieved this without negatively affecting our AOV. The results speak for themselves. We love that their team has a great combination of analytics and system for testing, but also have the creative side as well.

Lillian Tung, CMO, FUR
Molly Pittman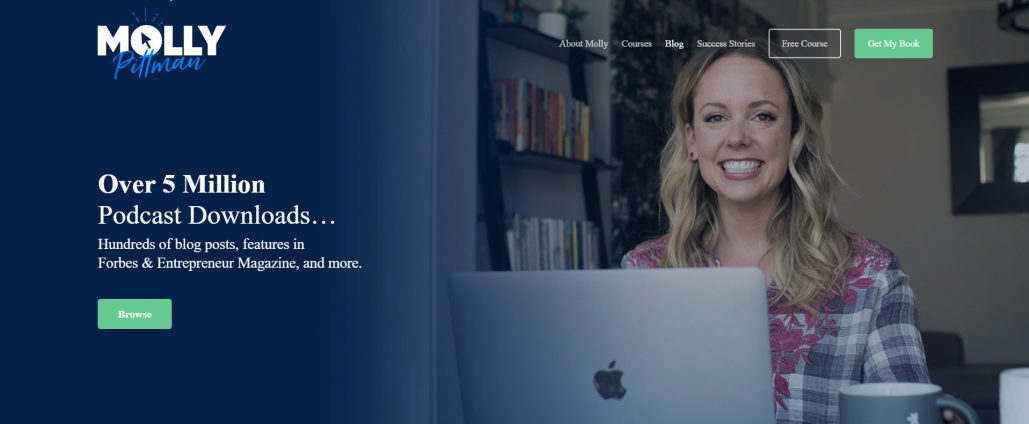 Former VP of DigitalMarketer, Molly Pitman's blog is a go-to resource to learn all things digital marketing. She's a leading digital strategist and entrepreneur. After years of spending millions on Facebook Ads, she knows all about the pitfalls marketers make time after time.
In her book Click Happy, she teaches the core principles of digital marketing and building a successful career in the tech industry.
The purpose of her blog is to help you master growth principles. When it comes to Facebook Ads, she teaches how to grow, scale, and optimize your ad campaigns.
Official Website: https://mollypittman.com/blog/
Author/s: Molly Pittman
About: Molly's invaluable experience managing huge ad budgets gives her valuable insight into what not to do with your ad spending
Specialty/Focus Area: Campaign budget optimization, Facebook Ad pitfalls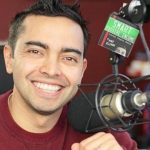 Working with Molly was a truly wonderful experience, because not only does she know her stuff and gets you results, but she takes all the hard work off of your hands and makes the process actually doable for you.

It's one thing to get the right advice and know what to do next it's a whole other experience to also feel encouragement and be celebrated along the way. Molly is the best!

Pat Flynn, Entrepreneur & Podcaster
Coach's Corner from Common Thread Collective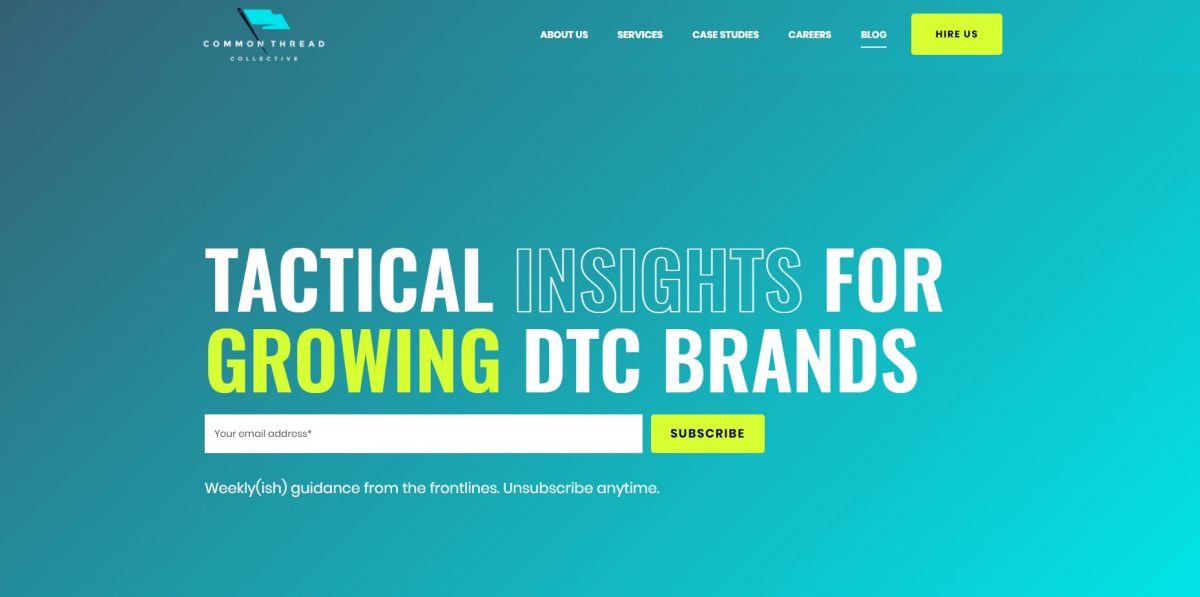 Common Thread Collective is another digital agency who share their detailed insights in their comprehensive blog.
Their blog covers all things digital growth for direct-to-consumer brands. From ad creative that converts to case studies, the blog goes deep on a wide range of topics.
Their 27 point Facebook audit walkthrough details common mistakes you may be making that hinder your ads' success.
From figuring out the correct pixel installation to the percentage of your spending on the learning phase, this article is invaluable to anyone who wants to fix the flaws in the Facebook campaigns. The video walkthroughs are also handy for implementing the theories covered by the blog.
Other beneficial posts on this blog include 'How to Create Ad Creatives That Convert.' A growth-focused agency, they know a thing or two about successful creatives for Facebook Ads.
Official Website: https://commonthreadco.com/blogs/coachs-corner
Author/s: Jimmy Olmos & Lexi Coco
About: Both authors manage the paid social for the agency and have extensive experience with using data to drive ad strategy
Specialty/Focus Area: Ecommerce businesses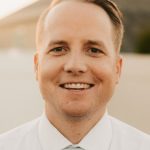 Within days of loading the creative into our Facebook account, performance took off. In fact, after the first set, we turned right around to buy more.

Ryan Bennion, Kuru Footwear
Mastering the Art of Facebook Ads
When getting your Facebook Ads right, you need to be flexible, open to experimentation, and willing to try new concepts. The strategies and tips outlined by the experts we've covered here are sure to help you improve your conversion rates and maximize your budget.
If you want an expert to cast their eye over your ad metrics and highlight any red flags, then book a 1-to-1 call with one of Growth Mentor's FB ad experts. You'll save time and get answers from someone who knows all about the puzzles of Facebook Ads.