When you last checked your Facebook newsfeed, were you bombarded with ads promising to make you a complete Facebook Ads expert?
With their fabricated testimonials and empty promises, we've all been tempted by a course that offers a quick fix to learning Facebook Ads.
When it comes to choosing a course on Facebook Ads, hope shouldn't be a strategy. You can't purchase a course in the hope it will make you a master.
Facebook Ads Course in 2023 should be about longevity, not quick fixes. Here are the best Facebook Ads courses to help you master the principles for long-term success.
What are the typical course fees?
There are many free Facebook Ads courses, but costs can run up to hundreds of dollars. You pay for the expertise and knowledge of your instructors, so take note of the credibility of the teachers you choose. A high price tag doesn't necessarily equate to expert knowledge.
Facebook Ads Courses (Our Top Picks):
1. Meta Blueprint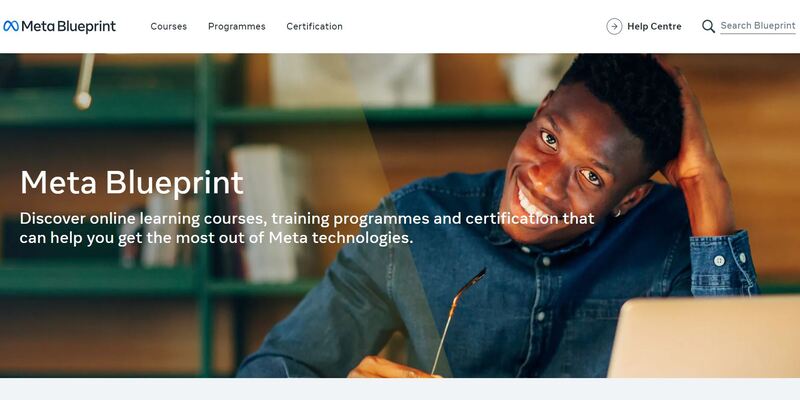 This is the online training offered by Facebook HQ. The courses train people to gain a deeper insight and understanding of using Facebook and Instagram for business.
The Blueprint certification supposedly sets you apart from other marketers as you need to pass exams to receive it. If you have the Blueprint Certification, you demonstrate advanced proficiency with Facebook marketing.
The courses include live spotlight sessions run by the Business Education Training Partners at Facebook HQ. Live sessions are on topics such as 'branded content for advertisers,' 'measurement and analysis,' as well as Q&A sessions.
If you want to get the Blueprint Meta certification, you need to register for an exam in your area of expertise. The exam is 90 minutes long, and anyone can sit it. These exams can be challenging as the Blueprint badge isn't easy to obtain. If you want to pass the exam, you need to know what you're talking about.
Offered by: Meta
Who are the instructors: The courses aren't run by a specific instructor; all material is pre-written, and you work through it at your own pace
What you'll learn: Courses are on any topic you can imagine related to Facebook and Instagram marketing. If you want to learn Facebook Ads specifically, you can choose from the following topics: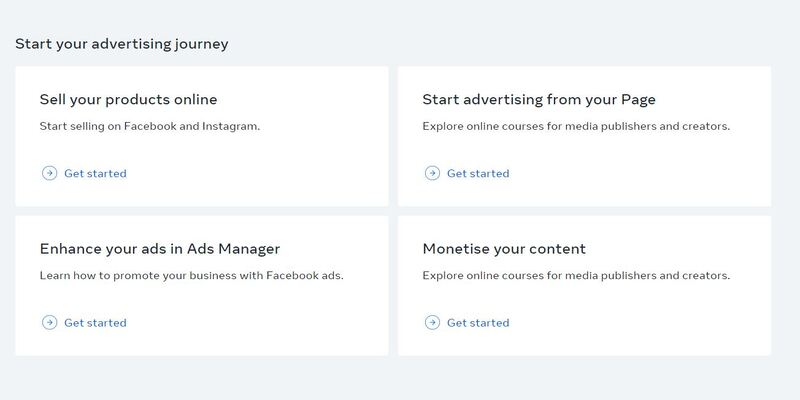 What is the format: Each course comes as a series of lessons that take a few minutes to go through. You read the content and then check it off as complete. If you register for an exam, you will be sent more in-depth content
Who're they for: New business owners, students, educators, charities, digital marketing agencies, and established brands. People obtain the Blueprint certification as it provides a level of credibility
Price: Free. The learning center is open to all, and anyone can sign up to take one of the Blueprint exams. All you need to get started is a Facebook account
2. God Tier Facebook Ads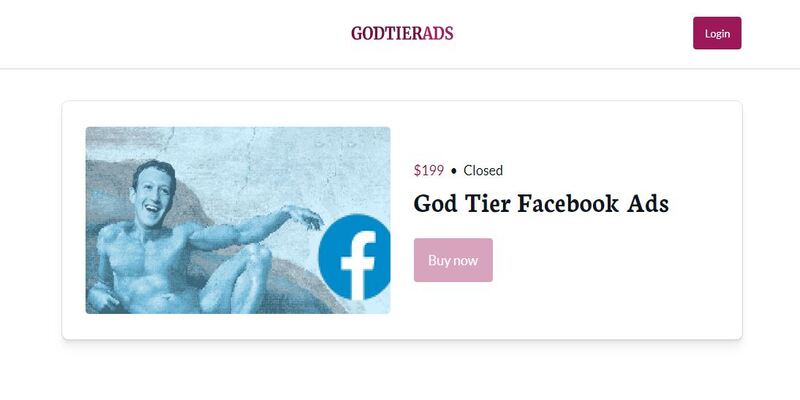 This course prides itself on cutting straight to the chase and not giving you high-level fluff that's useless for creating successful Facebook Ad campaigns. A blueprint for people to excel with their PPC advertising, the course offers current insights and is frequently updated.
Offered by: Conceptualized by ex-agency guy Ed Leake who has a highly successful Google Ads course
Who are the instructors: The instructor on this course is Joseph Alter, the owner of a Facebook Ads agency. Joseph has millions of dollars of ad spending behind him; in a nutshell, he knows his Facebook strategy
What you'll learn: The beauty of this course is that it gets straight into the nitty-gritty. You'll learn about optimization, budgeting, account structure, personas, prioritization, and testing
What is the format: The course consists of 3 videos and 30 files to work through at your own pace. These files include checklists and budget templates to make your foray into advanced Facebook advertising as smooth as possible
Who're they for: This course is for intermediate to advanced Facebook advertisers; for those who work with eCommerce or b2b ads.
Price: $199
The 23 pillars of ad copy has been an absolute God send to me.
Because I work solo a lot of the time I can get bogged down…the pre-made cheat sheets, templates and structure docs are a God send to me.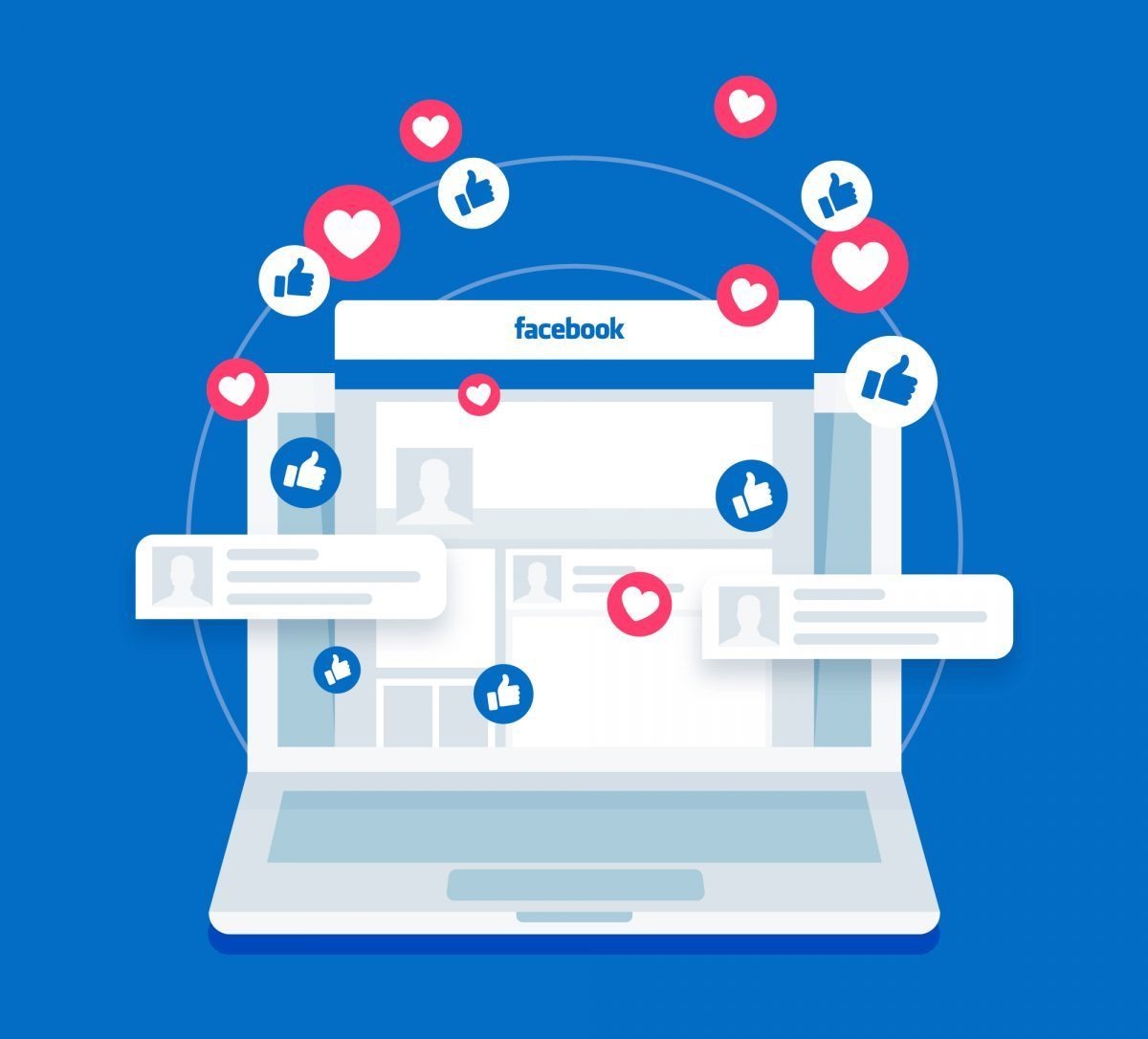 Want to Learn Facebook Ads by Doing?
Book 1:1 Calls With one of our 100+ Facebook Ads Experts
Learn more
3. CXL – Facebook Ads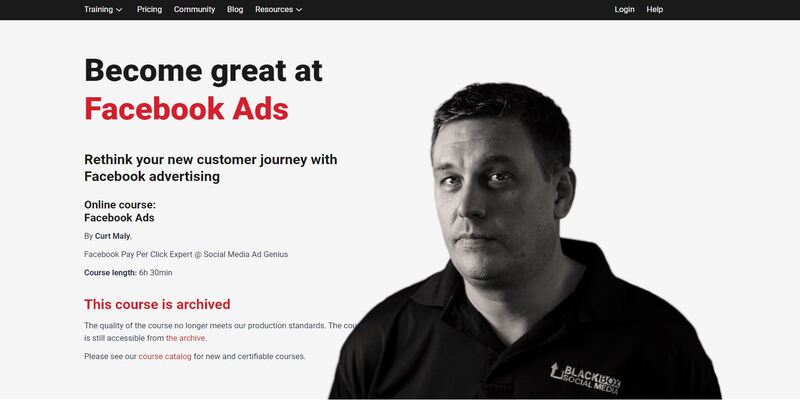 CXL is well renowned as the go-to for learning all things Conversion Optimization. They pride themselves on having the best people in the business as their teachers.
This specific course enables you to identify your middle-of-the-funnel audience (the most lucrative audience you can use to test your offers). Why? Because it is one of the cheapest audiences you can engage with.
Another USP of this course is you'll learn how to lean into Facebook automation. If you have strong creatives, you will learn how to leverage Facebook's automation to do all the heavy lifting for you.
Offered by: CXL
Who are the instructors: Curt Maly: one of the world's most sought-after social media strategists
What you'll learn: The focus of this course is to maximize your Facebook Ads spending and identify where you waste money. You will go deep into understanding the customer journey, learning the funnel, and structuring your campaigns in a scalable manner
What is the format: There are three sections to the course: aligning your message with your audience, creating ad content, and the strategies to make your ads profitable
Who're they for: Those who already run Facebook Ads but are unsure how to optimize them
Price: You will need to become a CXL member to get access to the course. Personal monthly plans start at $290. You can get a seven-day trial for $1 to see if you like the platform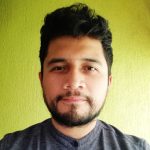 It was a structure and ready-to-be-implemented plan for Facebook Ads that solved the exact problem I had. After just a couple of months, we stopped pulling our hair, and our clients stopped pausing campaigns every time costs went up, because we had a working per-funnel strategy that not only drove more results at a lower cost but also justified a constant increase in investment.

Alejandro Chimalpopoca Diveze, PPC Specialist @ Altura Interactive, Mexico
4. Facebook Ads – Dollar a day course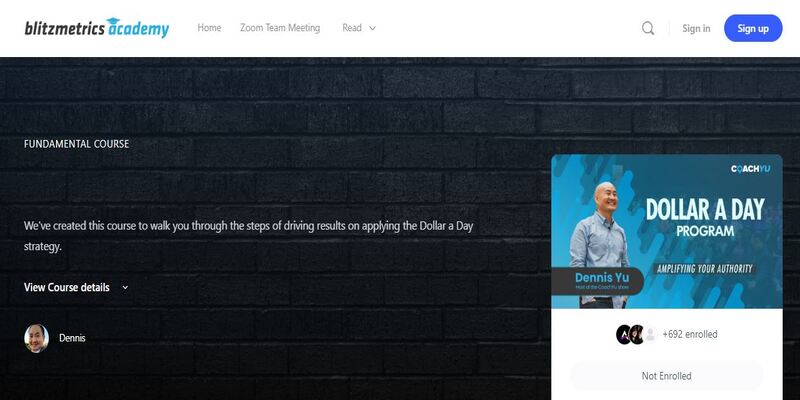 This course is all about creating a hyper-targeted audience and learning how to drive conversions by serving the right content at the right time. The course is available on Blitzmetrics Acadamey, a site co-founded by Dennis Yu, a world-known marketing lecturer and technology writer who wrote the textbook 'Facebook Nation.'
Offered by: Blitzmetrics Academy
Who are the instructors: Dennis Yu
What you'll learn: The main goal of this course is to help you reduce your ad spending. You'll learn about showing suitable ads to the right audience, depending on where they are in the customer journey
What is the format: Split into 7 modules; the course has 16 lessons in total. You will follow through with videos and reading material. It also includes a PDF that delves even deeper into each aspect of the course
Who're they for: This course is for you if you want to drive highly targeted quality leads to your business without spending thousands of dollars. You need some previous knowledge of how to run Facebook Ads
Price: $189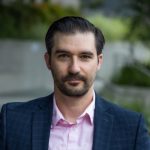 Dennis Yu is awesome. Always providing immense value and openly shares his knowledge with the world. I suggest his $1/day strategy to anyone serious about getting most out of their FB marketing.

Dan Raaf, Founder at Raaf Media
5. PHC with Jon Loomer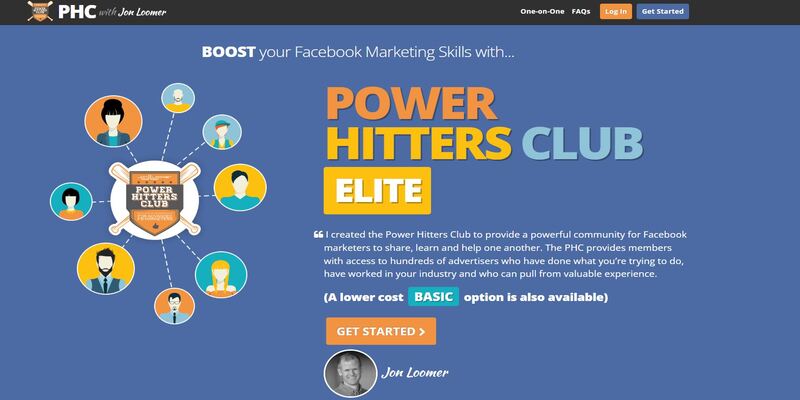 Social media marketer John Loomer created a blog back in 2011 to help people develop their comprehensive Facebook Ads and page strategies. Fast forward ten years, and he has grown a large community of advanced Facebook marketers who share their tips and advice online.
Not only a course for Facebook Ads professionals but suitable for digital marketers and anyone who wants to up their Facebook Ads game.
When you become a member of the Power Hitters Club, you gain access to a community of other professionals facing similar challenges. You also get access to a load of resources and webinars on how to execute your Facebook Ads strategy.
Offered by: John Loomer
Who are the instructors: There are several different courses available on John's site. From 'Beyond the Boost' to 'Facebook Pixel' John's courses are available for one-time purchase if you don't want to become a permanent community member
What you'll learn: If you join the Power Hitters Club, you will be part of weekly webinars, as well as all training program replays. The Elite members discuss Facebook's constantly changing algorithms to stay on top of their advertising strategies
What is the format: Become a member of the Elite club and gain access to all content
Who're they for: Marketers who want to advance their Facebook Ads expertise
Price: $147 a month
Being a member of the PHC has enabled me to stay on the top of my Facebook game. Not only do I take advantage of Jojn's extensive wealth of knowledge in all things Facebook marketing, but I benefit from the insights, ideas and experiences of some superb and top notch marketers who are also members of this awesome club.

Sarah M.
6. AdEspresso University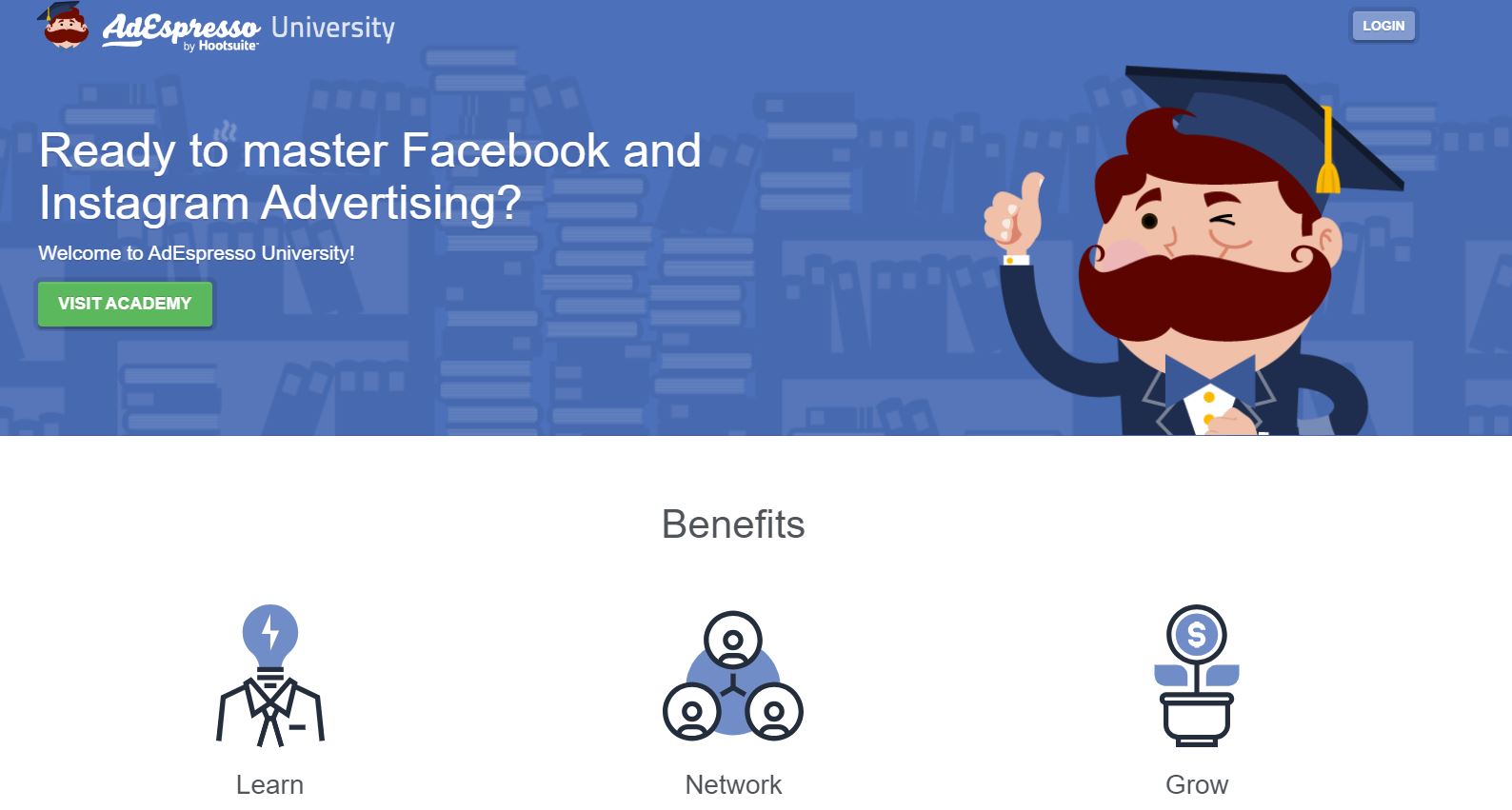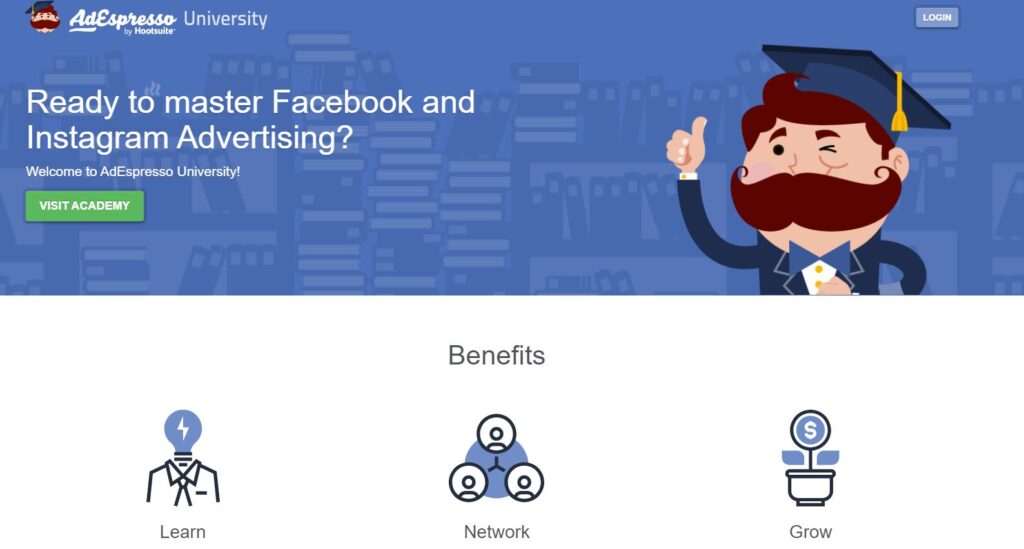 AdEspresso is definitely the best Facebook Ads Manager around spending millions of dollars a year running campaigns for their clients. This gives them the unique position of having data insight about thousands of Facebook and Instagram Ad campaigns.
Joining AdEspresso University gives you access to more than just a one-time course. As well as online learning modules, you can attend webinars, become part of the network via the private Facebook group, and get access to AdEspresso software.
Massimo Chieruzzi, the CEO at AdEspresso, runs webinars for the AdEspresso University members. He has support from some of the best social media strategists in the game.
Offered by: AdEspresso
Who are the instructors: Massimo Chieruzzi
What you'll learn: With this program, there is a lot of focus on strategy and experimentation. It also pushes you towards using AdEspresso as the tool to run your ads
What is the format: The breakdown for the video courses looks like this:
How to get the most out of AdEspresso
Facebook Ads Targeting Blueprints
Who're they for: Whether you're a Facebook Ads specialist or a beginner, you can find something useful here. The University does, however, seem to be more geared towards those just starting with Facebook Ads.
Price: $19 per month
Hey guys, I want to give some thanks where due.
Prior to finding the Ad Espresso University, I had a lot of doubts that I was following best practices.
Now I have a place where I can get great ad examples for inspiration for my own ads, save real dollars upfront learning from the shared split tests, and most importantly have the self-confidence that the processes & tools I am using are the world's best.
When in doubt I have a team of pros here in the private group. The course material is so good that I binge-watched it at first & since then have come back time & again. Sp stocked for all your help, Thanks.

Anthony Idle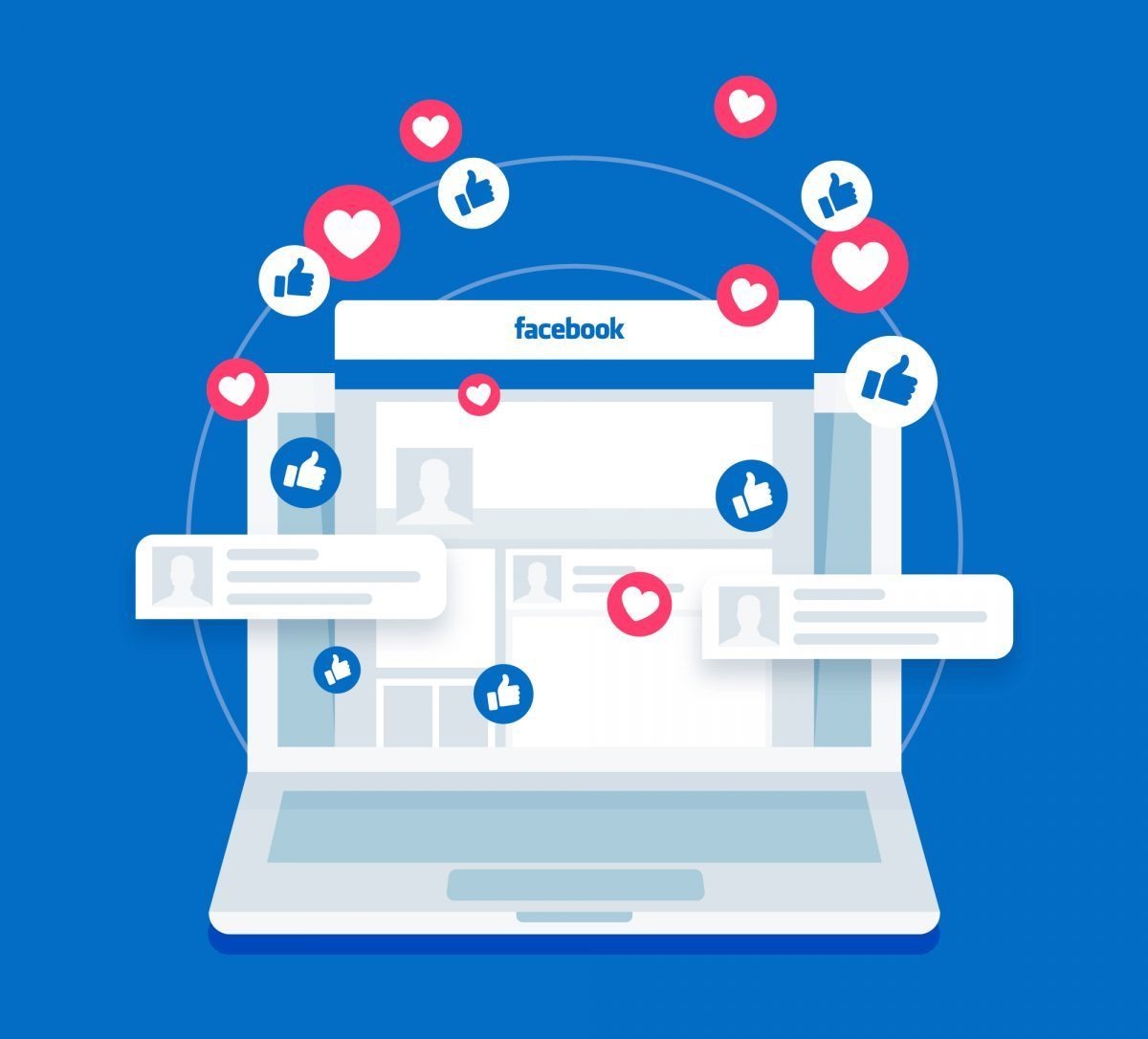 Want to Learn Facebook Ads by Doing?
Book 1:1 Calls With one of our 100+ Facebook Ads Experts
Learn more
7. Facebook Ads & Facebook Marketing Mastery Guide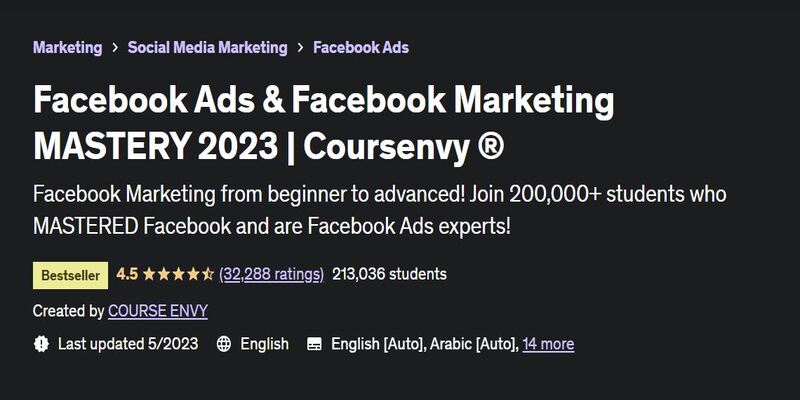 The Facebook Ads & Facebook Marketing Mastery Guide is a thorough course created to help people and companies in becoming professionals in Facebook marketing.
With over 500 companies consulted, the Coursenvy Ad Agency seeks to enhance conversions using Facebook and Instagram Ads.
The course covers a wide range of topics, such as Facebook page and ad optimization, the development of different Facebook campaigns, the use of custom audiences and the Facebook pixel, and increasing page likes and engagement.
Sign in for this course and gain lifetime access to the lectures where you can ask questions and get answers to every single one of them!
Offered by: Udemy
Who are the instructors: Coursenvy Ad Agency
What you'll learn: How to connect with new audiences, create a sales funnel, utilize advanced features in Facebook Business Manager, and optimize Facebook pages and ads
What is the format: 75 lectures, 12.5 hours of on-demand video
Who're they for: Anyone looking to master Facebook and social media marketing, especially small business owners, bloggers, influencers, corporations, and more
Students Enrolled: More than 210,000
Price: $14.99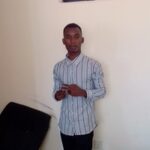 This course is so super!!! outstanding experience. the tutor takes his time to explain everything in detail and responds to all questions that I ask if you are a looking for Facebook marketing course no matter your experience better take this course. Really enjoy it. Thanks hope you will still respond to my questions anytime.

Olagbemide Taiwo S.
8. Facebook Ads for E-Commerce: The Complete Guide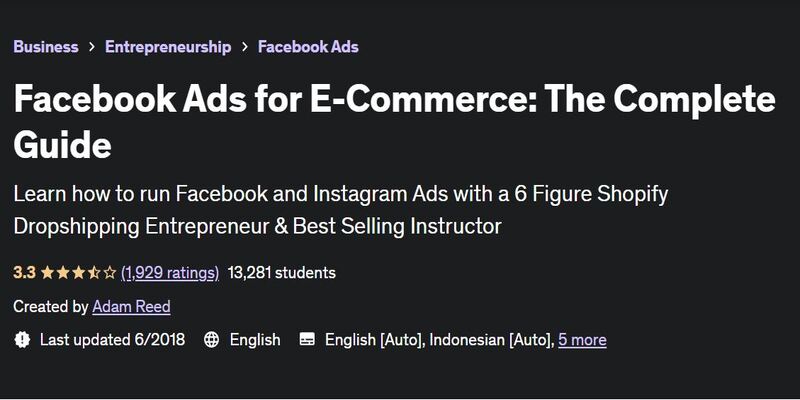 Another wonderful Udemy course has been released by a 6-figure Shopify entrepreneur and best-selling Udemy instructor.
In this course, you will learn how to launch, manage, and measure Facebook Ads from the very beginning so that you can maximize your profits and upgrade your marketing skills while being on a budget!
If you want to build your business while enjoying the comfort of your own home on a lounger by the pool we recommend giving this course a try.
Offered by: Udemy
Who are the instructors: Adam Reed
What you'll learn: The ins and outs of creating impactful Facebook and Instagram ads, from creating accounts and mastering ad structures to utilizing sophisticated targeting methods and analyzing campaign performance
What is the format: 27 sections, 9 articles, 10 hours of on-demand video
Who're they for: Entrepreneurs, Digital Nomads, Business Owners, Marketers, CPC Analysts, Bloggers, and Vloggers
Students Enrolled: More than 13,000
Price: $19,99
I'm actually a very experienced eCommerce expert and have been in the advertising space, running million-dollar campaigns. It's always nice to see how other people like you do things maybe a little differently and get a refresher on some of the things you just haven't had time to think about. Great experience overall.

Devin P.
9. How to Set Up a Facebook Ads Campaign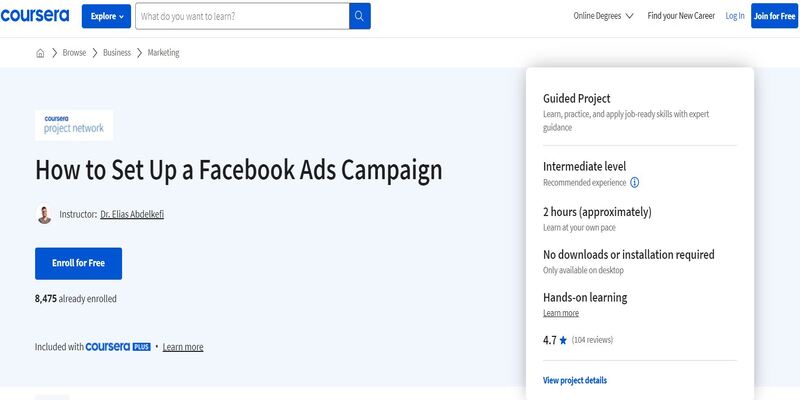 This course may be a quick one but provides you with a lot of practical knowledge and actionable marketing strategies. With the help of an experienced instructor, you'll learn valuable skills in no time.
If you already have experience with social media marketing campaigns and are interested in hands-on learning, this step-by-step course is exactly what you need to boost your career and improve your expertise.
Offered by: Coursera Project Network
Who are the instructors: Dr. Elias Abdelkefi
What you'll learn: How to set up your Business Manager and Ad account, select the best campaign objective based on the Marketing Funnel, and create targeted Ad sets with a suitable audience
What is the format: Less than 2-hour video
Who're they for: Social Media Managers who want to enhance their Facebook Ads campaign skills
Students Enrolled: More than 8,400
Price: Free, all it takes is to create a Coursera account
The idea of guided project-based learning is amazing. It helped me a lot in learning.

-Course Student
10. Facebook Marketing and Ads Training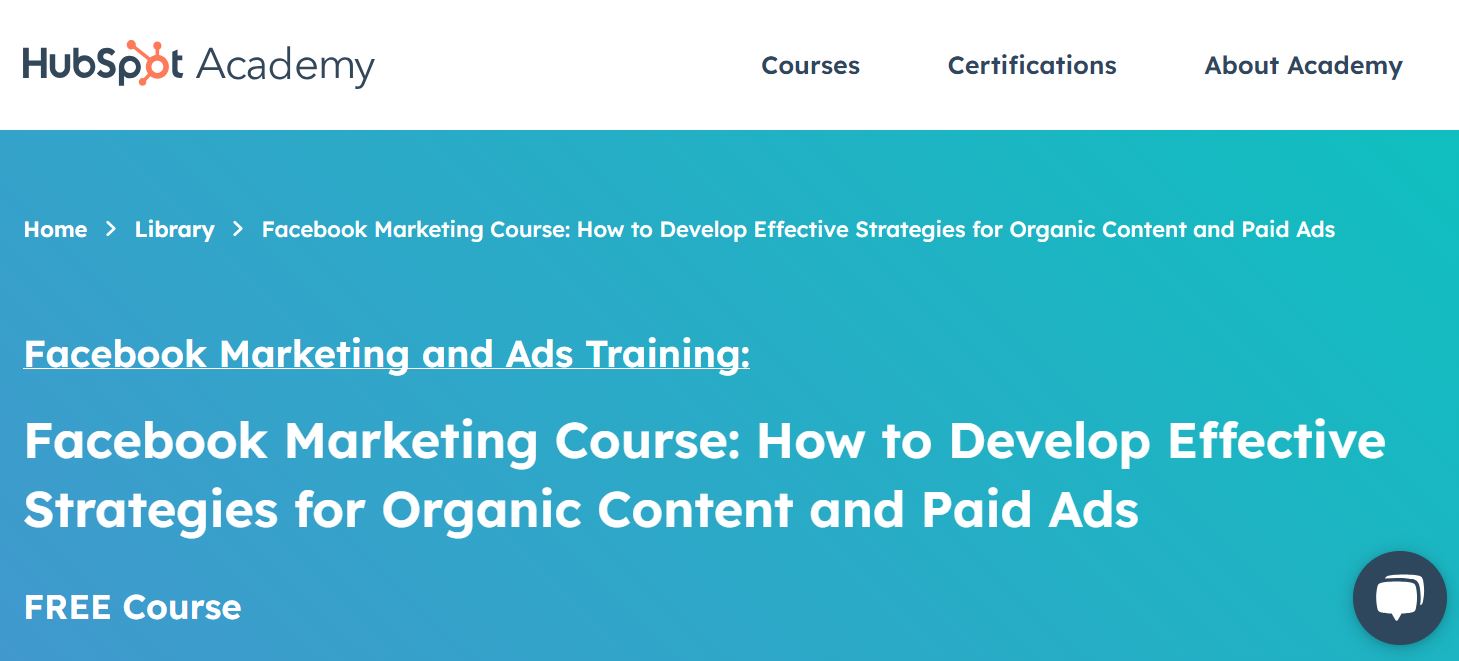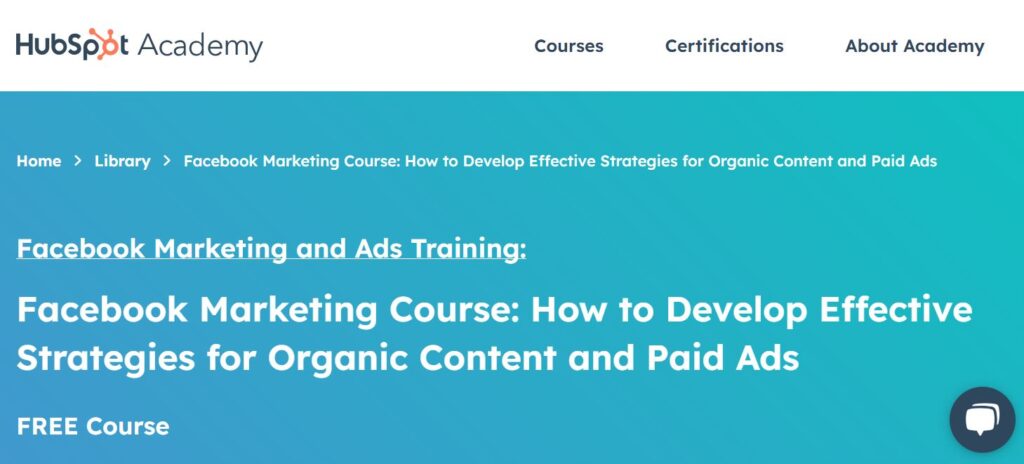 HubSpot Academy is a well-known online learning platform that offers a wealth of educational resources and training programs in the field of marketing, sales, and customer service.
With a mission to educate and inspire individuals and that's why they offer both free and premium content, Academy promotes a community of learners who can interact, share knowledge, and keep up with the most recent trends and best practices.
In this Facebook marketing course, they promise to teach you how to harness this popular social network's power to take your business to the next level.
Offered by: HubSpot Academy
Who are the instructors: Crystal King and Mari Smith
What you'll learn: How to grow your organic Facebook reach, plan and optimize your Facebook Ads
What is the format: 5 lessons, 8 videos, 48 minutes
Who're they for: Social media marketers, marketing managers, and directors looking to broaden and upgrade their expertise
Price: Free, all you have to do is create your account
Want to 'learn-by-doing'?
These courses are all great if you want to learn abstract concepts and develop your strategic thinking. Enrolling in online courses is also an effective way to keep your knowledge of Facebook's ever-changing algorithms up to date.
Yet, most of these courses won't be able to answer the exact questions you have about your business.
One of the best ways to learn is by doing, and once you start experimenting with your newfound knowledge, it may uncover very niche and specific questions.
Speaking to a Facebook Ads expert who has been in your shoes can help you overcome those challenges. Book a 1:1 session with a GrowthMentor who feels your pain and can help you get your head around the challenges thrown up by the complexities of Facebook Ads.
FAQs
There are several trustworthy Facebook Ads classes that can help you in mastering the application and achieving successful advertising outcomes. Some of those that stand out and you should consider are:
Meta Blueprint courses
CXL – Facebook Ads
AdEspresso University courses
Udemy – Facebook Ads & Facebook Marketing Mastery Guide
If you are interested in learning Facebook Ads you can start by familiarizing yourself with its design and try to manage your advertising campaigns by making use of the many learning materials Facebook provides to assist you. You can also enroll in Facebook ads courses and stay updated by following industry experts and joining Facebook Ads communities.
Keep in mind that getting to know Facebook Ads is a continuous process. To maximize your knowledge you need to constantly keep track of the effectiveness of your campaigns and make adjustments based on the information you learn.
The price of Facebook Ads courses may differ based on the platform, course level (beginner, intermediate, advanced), content, and the knowledge of the instructor or organization offering the course.
Some of those are completely free, or you need to pay a price (the range is from $50 to $500), or are offered by subscription-based platforms.
You can learn how to implement effective Facebook advertising strategies with several great Facebook Ads courses available for beginners. Some highly recommended courses are:
Facebook Ads & Facebook Marketing Mastery Guide – Udemy
Meta Blueprint courses
Facebook Ads for E-Commerce: The Complete Guide – Udemy
AdEspresso University Beginner Courses
Facebook Blueprint offers the best free course for Facebook Ads with a certificate.