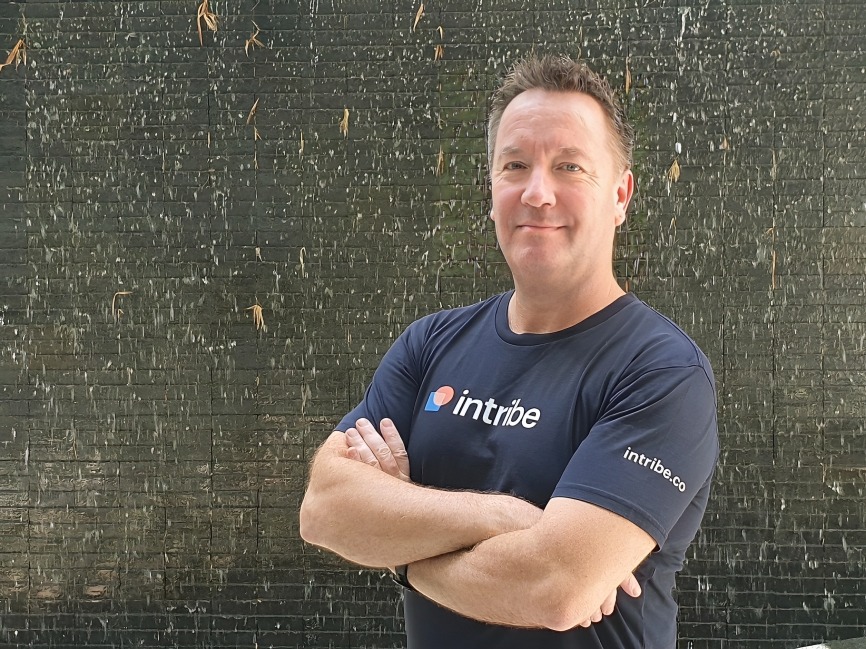 In two short sessions I was helped to join the dots for massive lightbulb moments.
Sven Radavics
Before you learned about GrowthMentor, how did you deal with the challenges you faced?
I've been kicking around the startup space for a while now so my first stop was reaching out to my network of founders and marketing leaders for strategic advice.
For more tactical learning or problem solving I'd say Youtube was my primary source.
Tell us about what you are currently working on.
I am a founder of a pre-seed MarTech SaaS company.
intribe is a partnership marketing platform, you can think of it as the 'Tinder for Brand Partnerships and Collaborations'.
As a solo founder I tend to do a bit of everything but my primary daily tasks are marketing, product management and partnership development.
Because we're raising a pre-seed round, right now, I spend a lot of time on investor outreach and pitching.
What ultimately compelled you to sign up for GrowthMentor?
I'd engaged with Jessica in a number of startup forums and enjoined the interaction. There was a clear personality of the 'give first' trait which rings true for a lot of what GrowthMentor is all about. So, the trust was there.
In the end I knew I need better help, faster and I needed it from trustworthy sources. GrowthMentor was an obvious decision at that point.
What's your favorite thing about GrowthMentor?
I'm quite active in the community and find a lot of value there. From solutions to problems, engagement support, people to interview for my blog all the way to OMG Google has penalised me, I need help.
But, my favorite thing is their core business. I love the idea that I can book an expert to talk through a particular problem or new project with me one on one.
Is there a specific session/mentor that stands out in your mind as super helpful?
I wish I could say someone other than Foti, because I'm a contrarian at heart.
But after hours spent on Youtube and reading blogs about SEO, I had this really broad understanding of concepts but had never really reached the aha moment.
In two short sessions Foti helped me join the dots for massive lightbulb moments.
Based on things you've discussed in calls, do you have any results to tell us about?
Well, after one session on SEO my organic traffic has doubled and continues to grow.
Obviously it didn't happen the first days…but now 6 weeks later it's incredible…but even better, I'm clear on how to grow it further, faster.
How has GrowthMentor helped you?
In short, I've become a better growth marketer. I'm also a lot more efficient with it.
What three adjectives would you use to describe GrowthMentor?
Community, Professionals, Genuine
Join the community
Enjoy the peace of mind that advice is always only one Zoom call away.