Happy endings aren't always the case
Rich really enjoyed Indie Hackers' interviews and constantly found himself visiting the site.  Reading all of their posts really got him thinking about the idea of building a project on the side.
One day, I decided to Google 'failure entrepreneurial stories', to get a different side of the story of what I was reading on IH. That was when I found a gap in the internet where hundreds of blogs were competing to publish success stories and help founders become successful by showing them what to do, but no websites (or really just a few) talking about failure and helping entrepreneurs achieve success by learning what not to do.

Rich Clominson
Building Failory
Rich started Failory in mid-2017 with almost zero knowledge of web development, but he was able to build his website using Webflow.  He collected his first interviews and launched the project in less than 3 weeks.
He submitted the site to Product Hunt, it started receiving hundreds of up-votes which solidified the fact that he should keep going with the project.

For a few months after the launch, he couldn't find time to publish any new stories so traffic began to decrease.
He knew he had to put major effort into publishing content and launching more features/side-projects.
Rich soon launched more interviews including posts with successful entrepreneurs who have committed many mistakes (not just focusing on failed startups).
He also published an eBook about the story behind Failory, a list of entrepreneurial tools, a cemetery of startups, and he's currently working on a podcast and a community.
Continually publishing content and building side-projects was the main strategy he used to increase traffic, email subscribers and revenue per month.
Rich's highs and lows
Any entrepreneur knows the highs and lows of running a business.
The roller-coaster metaphor is oh-so-true!  Weeeeeee!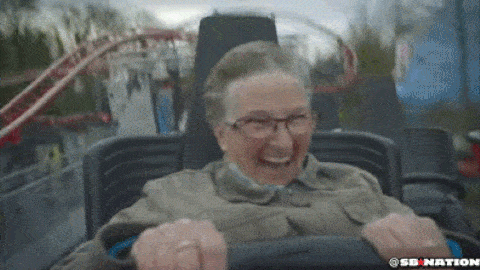 High points:
When I launched the idea on Product Hunt and it went completely viral.
When I reached the 1,000 email subscriber goal.
When I published one article in December 2017 and it went viral on Hacker News, bringing +35,000 users in one day.
When I made the first dollar (with an advertisement on the newsletter!).
When I launched the cemetery of startups.
When I finally found the correct way to monetize the project in January 2019.
When I hired some apprentices/interns to help me with the project!
Low points:
When I was about to sell the project but finally didn't (luckily I didn't!).
When I had to stay away from the site a few months due to work.
When I had to refund one sponsor as he wasn't happy with ongoing results.
Failory, meet GrowthMentor
Often people assume that GrowthMentor is only for technical founders who know nothing about marketing.  Not true at all!
We have many professional marketers (like Rich) using the platform to book calls with other marketers.
That was how the idea for the platform originated.
Our founder was a marketer looking to bounce ideas around with other like minded folks.
For someone like Rich, GrowthMentor is an excellent place to step outside of his Failory bubble and get some outside perspectives.
Founders are so close to their babies projects and often have tunnel vision and perhaps aren't focusing on the right areas to grow their business.
Same goes for marketers, the best marketers know they need to have a fresh set of eyes look at what they are working on before implementation.
Rich's challenges
I've faced big challenges monetizing the site- I just couldn't find the correct way to set prices, generate revenue from site traffic.  Another challenge I faced was managing the Failory team, as I didn't have any experience with it.  I don't consider myself a creative person, so I felt unsure about moving forward and designing the new projects.   Starting a podcast is something that I am working on and I was really scared of hiring someone to host it.
GrowthMentor to the rescue!
Rich scheduled sessions with over 10 mentors.
He booked calls with UX mentors and they helped with the design of his website.
"They recommended me a lot of tips on how to improve the design, carry out experiments, re-organize the structure and one of the mentors even created some drafts on the re-design of the Startup Cemetery, which is the current design of the project," Rich shared with us.

A few of the calls he booked were with mentors who had experience with monetizing products.
They came with different strategies and ways to execute them.

And some of the sessions were a mixed bag of topics!  Covering a few  different areas of marketing like link-building, social media, SEO and content marketing.

Rich really used GrowthMentor exactly how we want it to be used.
Connecting with a bunch of different people to discuss possible growth avenues.
After speaking with each person, decide if you like their advice or not and act on it accordingly.
'Acting on it' is the step where many people lose momentum.
They talk and talk about monetizing a side project, but never pull the trigger and step outside of their comfort zone.
Hammering out a solid monetization strategy is a crucial part of building your business.